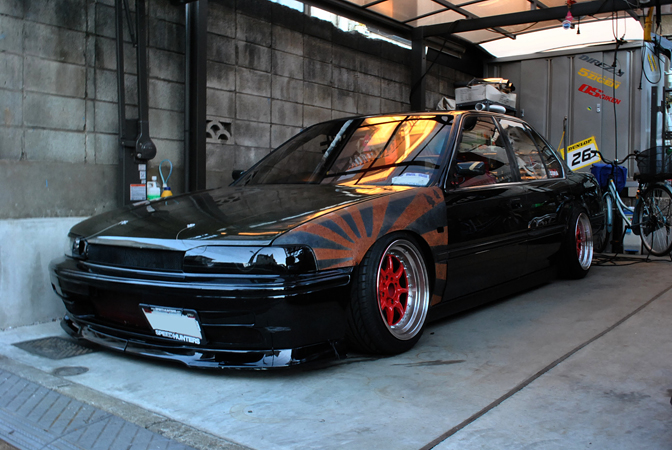 "The internet, and how great it is" Something we hear on a regular basis, but do we take it for granted?
Before I begin this article I would like to take a second and explain to each and everyone of you how amazing the internet really is. Here I am in Australia searching the internet (mostly Japanese blogs) scattering through images and links that I can't even read and I end up here, an archive full of Honda images taken in Japan.
One thing that shocked me when I was in Japan were the amount of people that pointed to my Pelican hard-case and said "SPEEDHUNTERS!" As I sift through hundreds of Honda related images, I stumbled upon this one in particular. Super-low with a set of 15″ Sportmax. If you can't already notice the front number plate it is a Speedhunters item, which to me is pretty cool! Continuing on.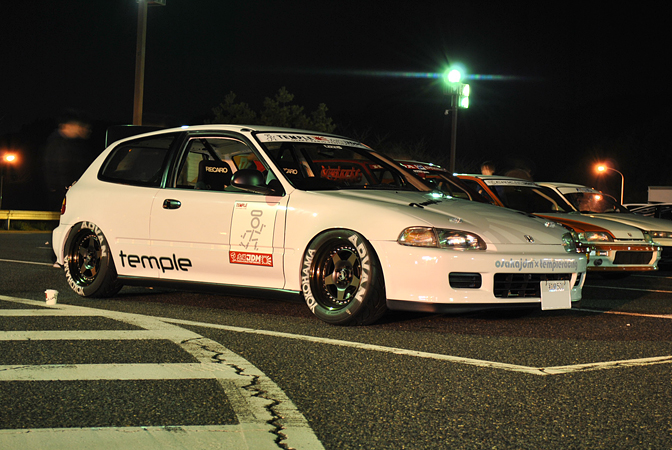 Meets, cruises and gatherings seem to be very over populated in Japan which is definitely a good thing. I mean imagine rocking up to a local parking lot and witnessing something like this white EG hatch. Stripped interior, 2 bucket seats, ridiculously loud exhaust and semi-slicks all around. I know for a fact that I wouldn't know what to do with myself, but then it mightn't be your cup of tea.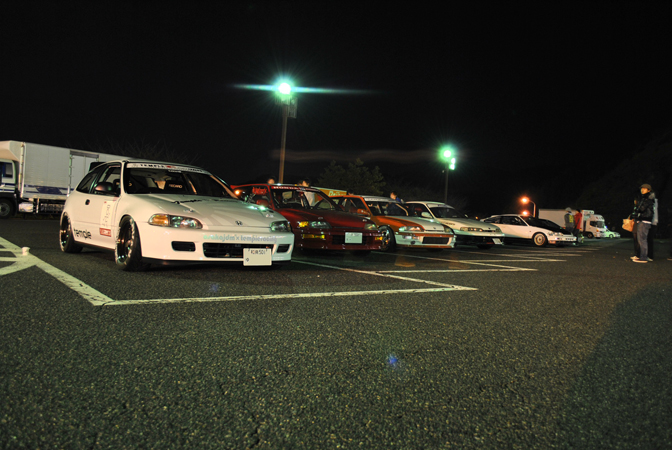 The amount of indescribable cars I witnessed on my trip in Japan on the street was mind blowing. Watching a slammed S14.5 roll past a full car of policeman inside a car outside the station and not getting pulled over was a really strange feeling. I know these guys most probably don't drive their cars as dailies but it's still awesome to see them being driven on the roads.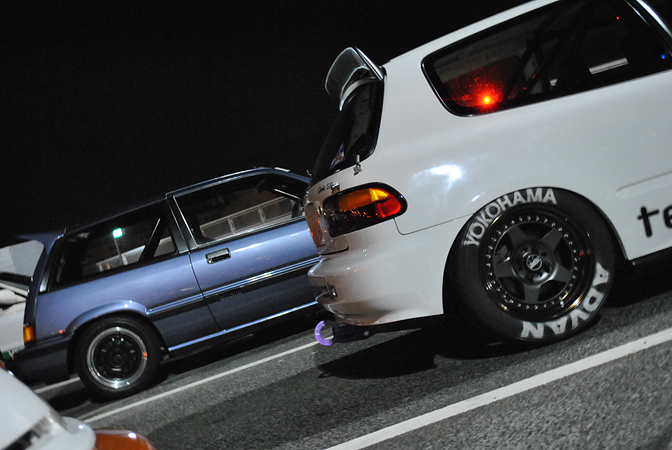 I mean, check out those rear wheels!
Just behind this gorgeous white EG there you'll notice a lighter modified Civic, being an EF.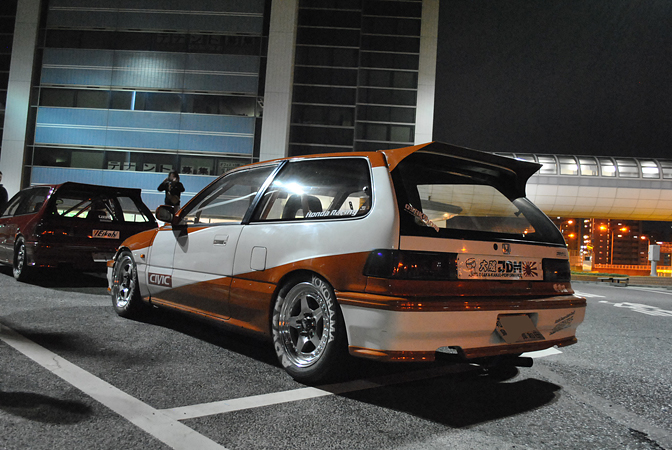 Speaking of EF's this one happened to be in the same batch of photos so I take it that it was there also…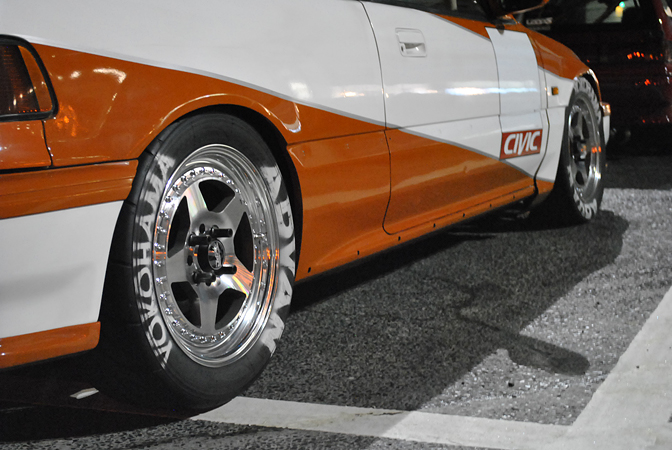 …Looking quite similar to the EK, modification wise. The model of the Civic and the paint job just screams out 80's!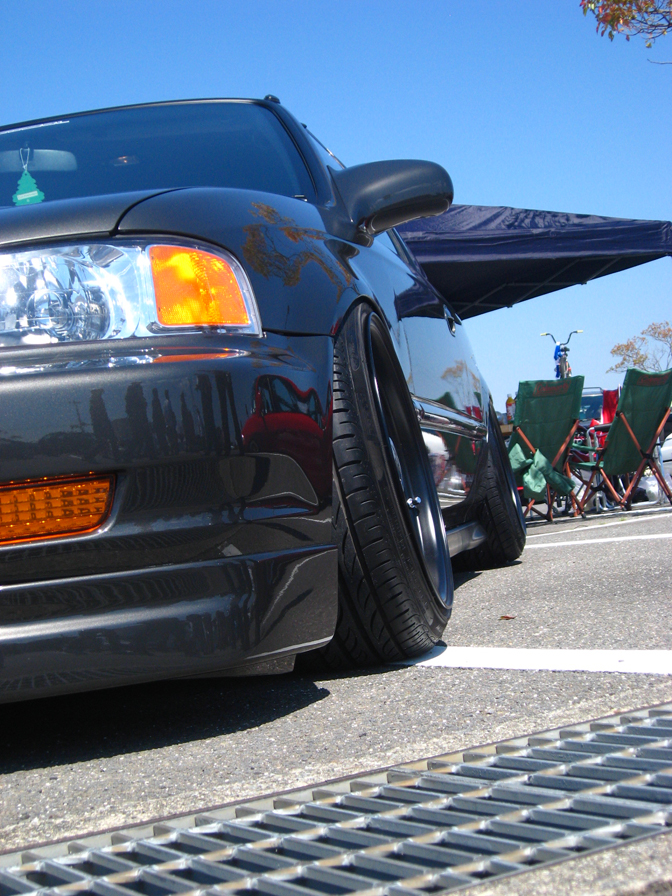 Not only late night meets but ones in the broad daylight, flicking through the galleries many of them are named Sunday SoCal Meetup, It's quite funny how countries admire one another.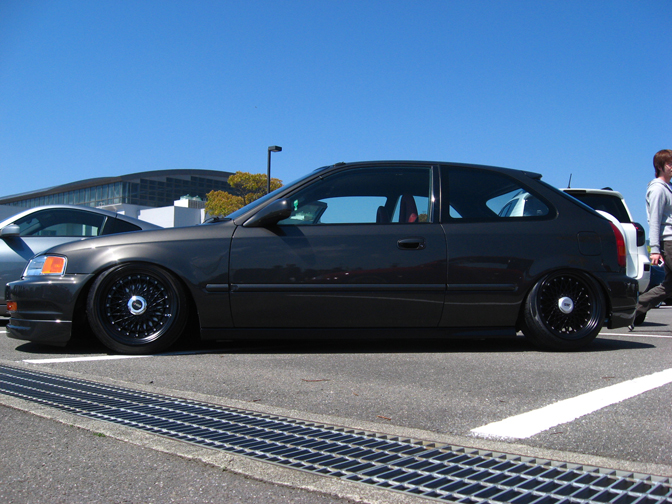 This EK looks to be very USDM inspireded. The owner goes by the name of Yuya Yasunari-san. The car has been resprayed a genuine Porsche a slay gray met. The discontinued Hayashi Racing Equipment wheels compliment the paint nicely…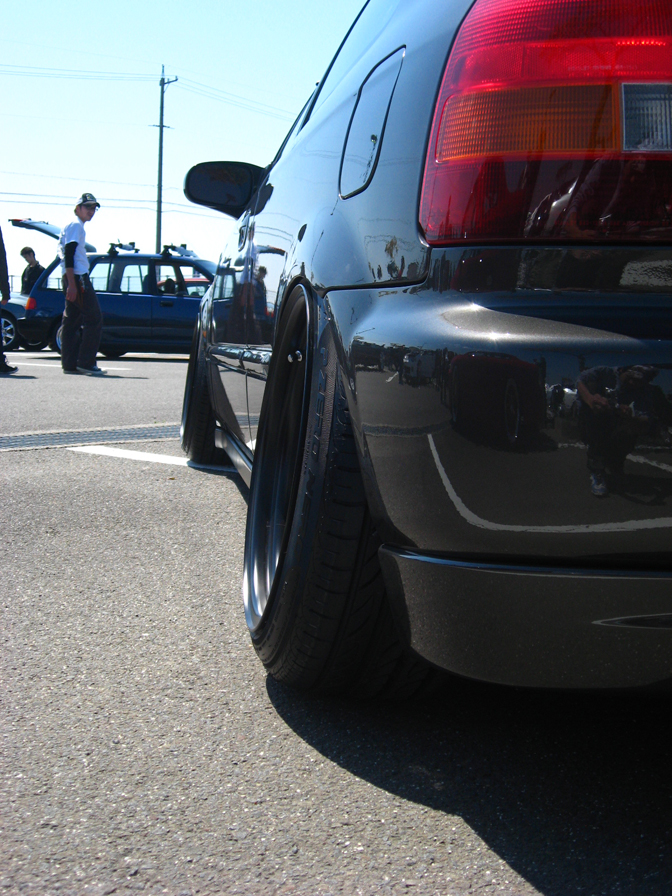 …Just fitting under the guards. Putting aside the looks for just a moment this EK has some other interesting modifications, such as NSX front brakes.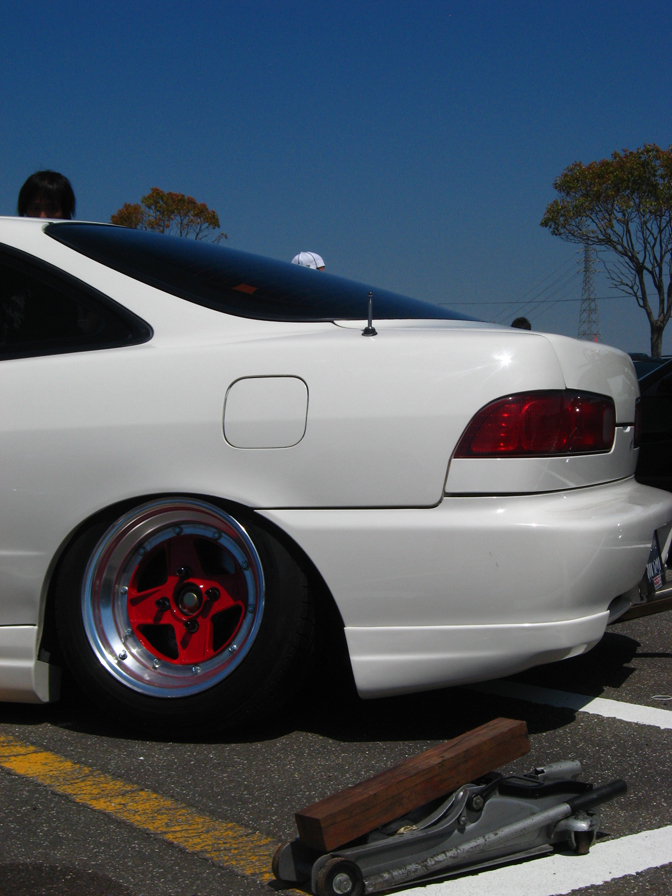 A similar approach to modifying is this Integra rolling on red-centred SSR Mark II's.
Stay tuned for Part 3, I have a surprise for you on a couple of cars in particular!
-Casey Dhnaram.