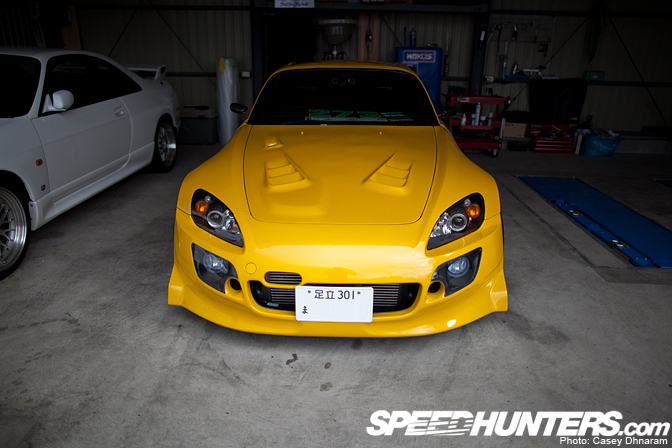 After seeing Mike Garrett's post on Honda's in Japan, I couldn't help myself but to search through my images from my trip last November on the hunt for anything Honda related.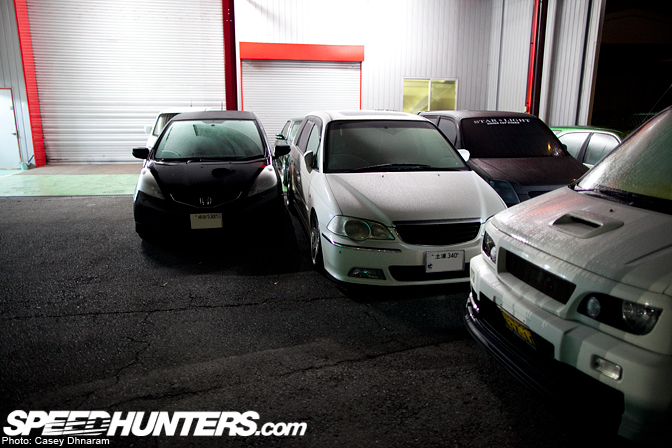 The first night I entered Japanese territory we ended up at a workshop by the name of T-Style, it was meant to be a our accommodation for the first night but it turned out to be something a little better than that! Here you can see a Honda van and a Jazz on the left.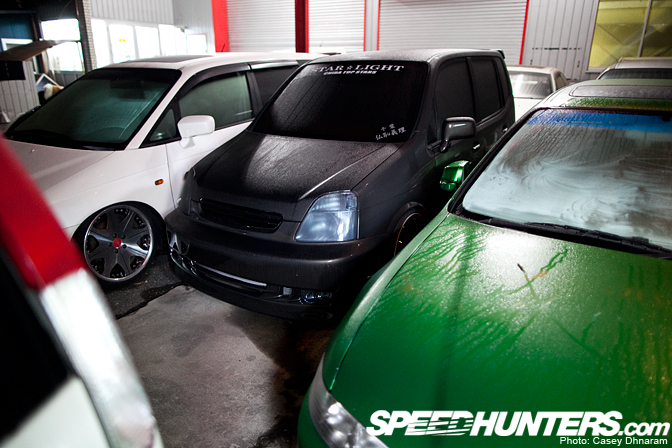 It was quite hard to maneuver myself around the other cars to get a decent glimpse of the cars. Here you can see the wheels on the van…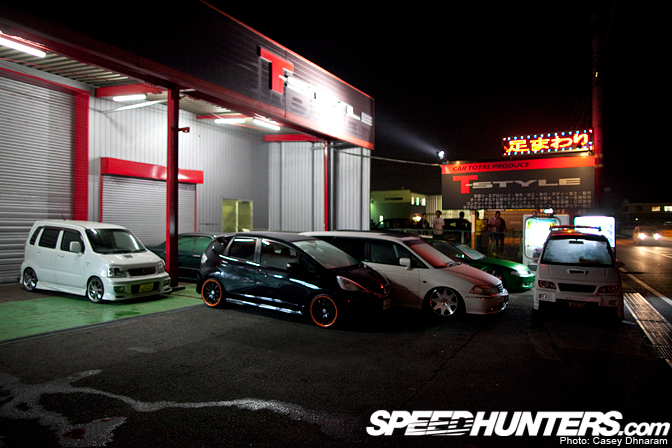 …And finally a view of the whole workshop from the front. Quite a different type of wheel that's on the Jazz don't you think?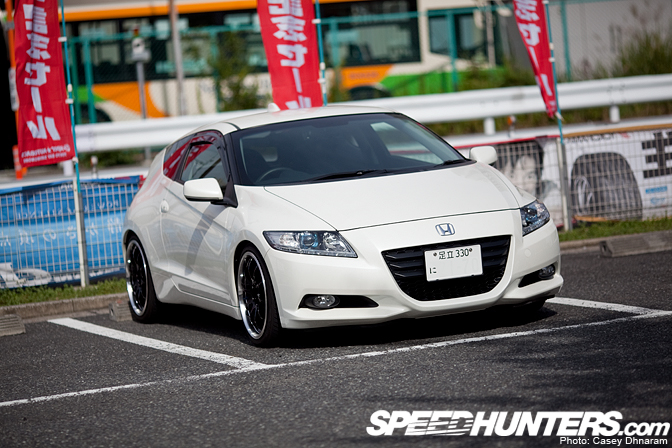 Visiting shops and workshops lead us to many different cars, one being this new CR-Z sitting on an aftermarket set of wheels. Surprisingly enough I didn't come across a great number of Civics and Integra's during my trip.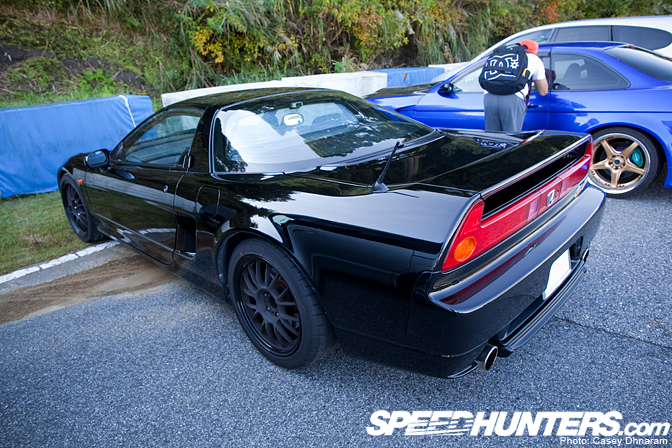 However I managed to cross paths with a couple of NSX's, this one was in the parking lot at MSC in Chiba.
S2000's on the other hand seemed to pop up a little more often, I spotted these two yellow ones in the same car yard just down the road from Tomei japan…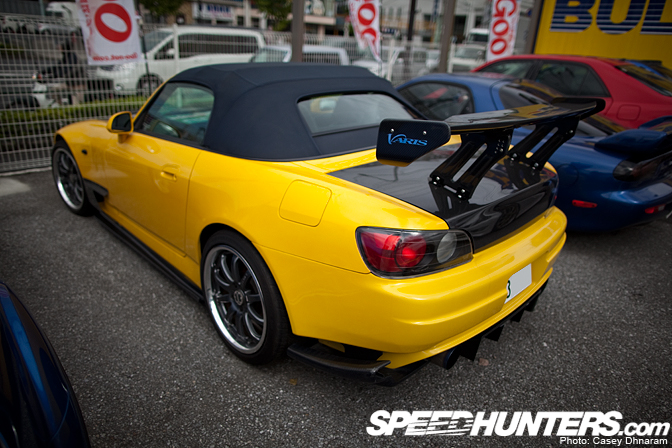 …Looking very similar.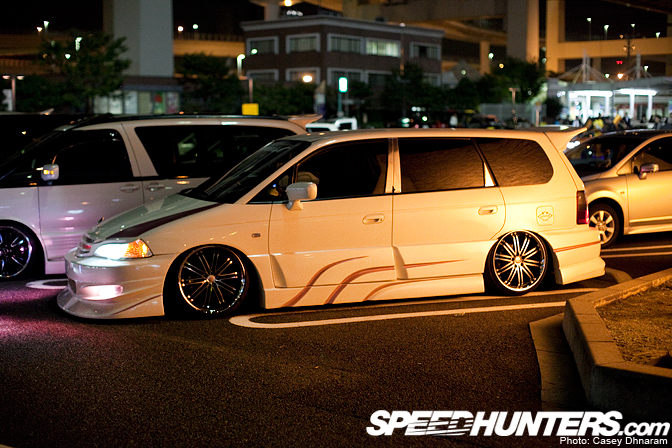 Daikoku PA always brings some of the coolest cars out, such as this widebody Odyssey.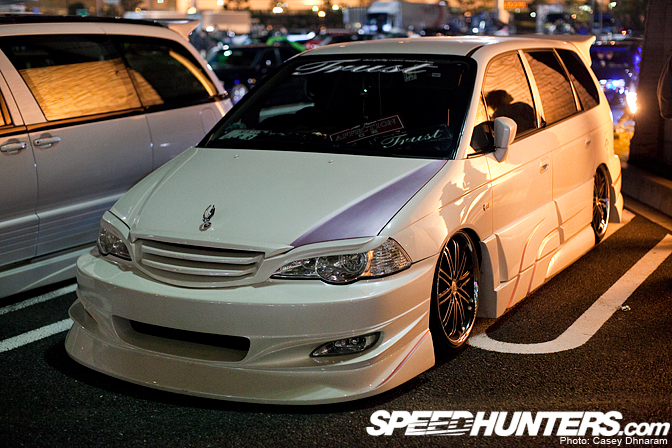 It seemed to me it was in between lightly modified and being one of those crazy vans, check out the body work!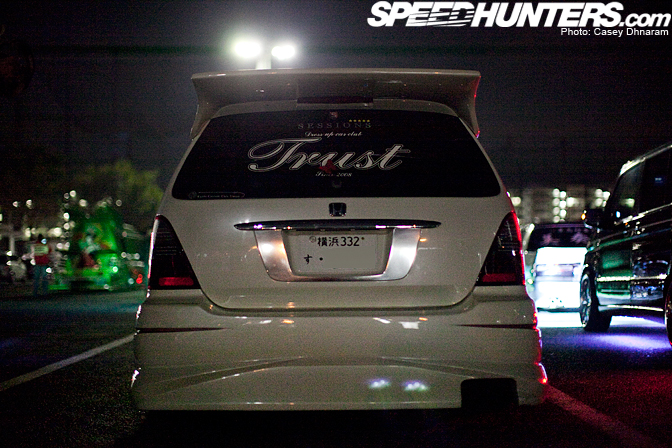 Strangely enough we left Daikoku and headed to Ebina carpark and believe it not the same car was there again!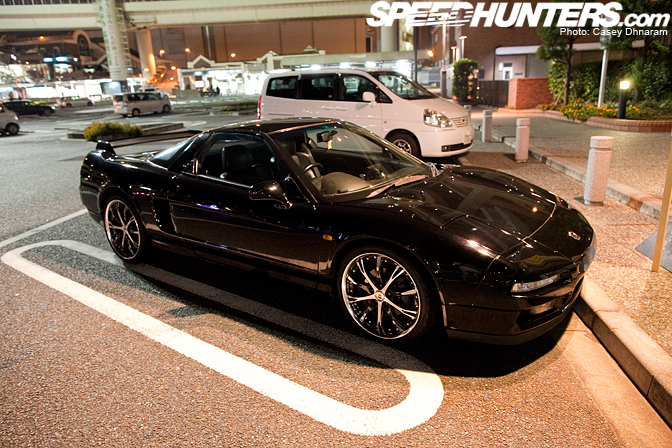 I also noticed this black NSX sitting away from the crowd at Daikoku.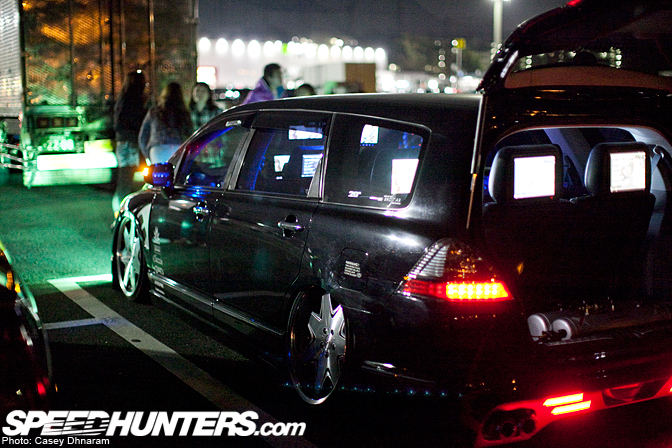 Ebina showcased some amazing cars such as this wagon slammed creating some crazy rear camber. If you take a closer look in the trunk you'll notice it has airbags.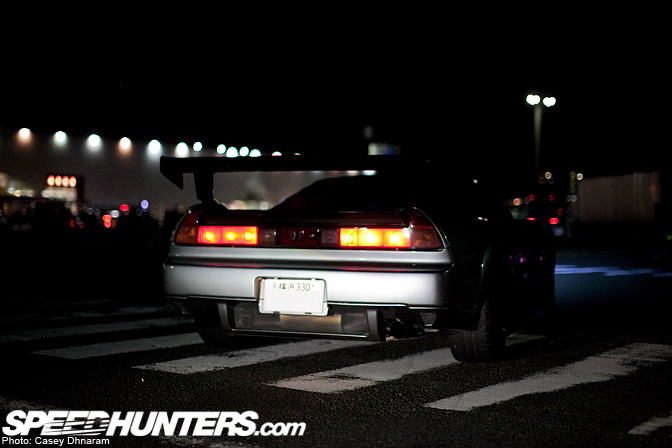 And more NSX's!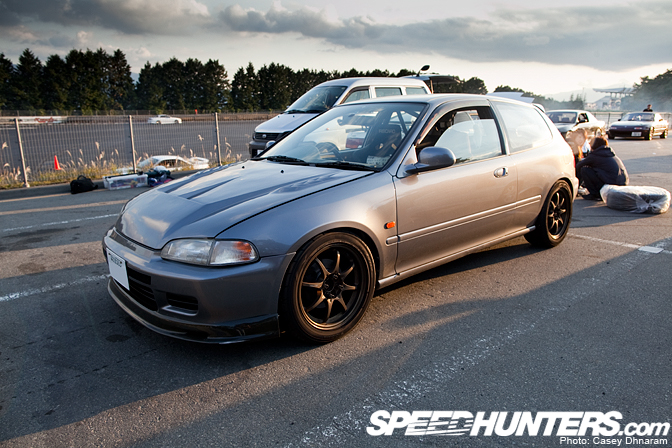 Fuji Driftland believe it or not had a few civics out and about. This grey EG looked very respectable.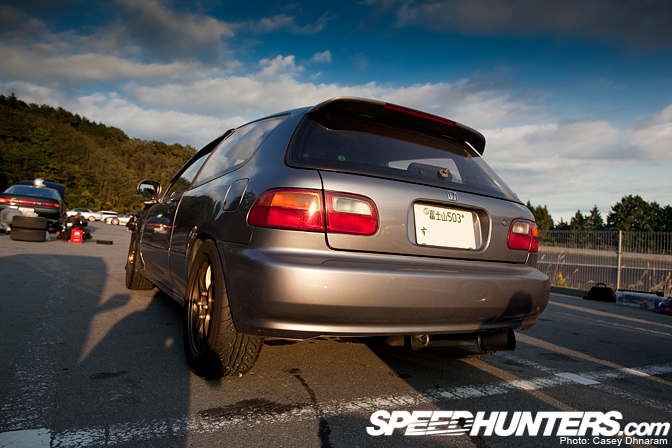 Both front and rear.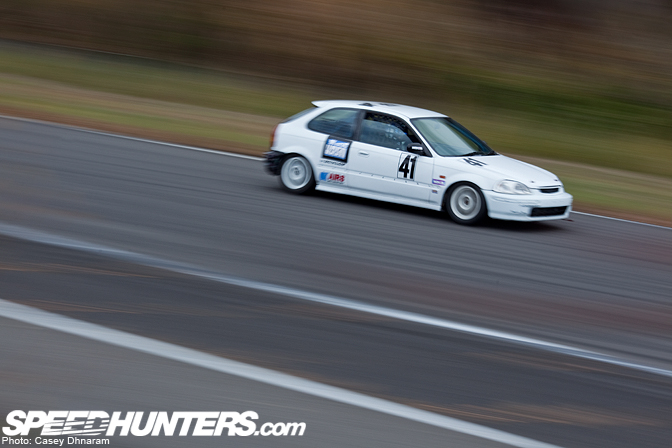 Even on the East Circuit at Ebisu I managed to spot a few Honda's doing time trial runs, this EK hatch looked like serious business and sounded amazing!
Stay tuned for Part 2.
-Casey Dhnaram.