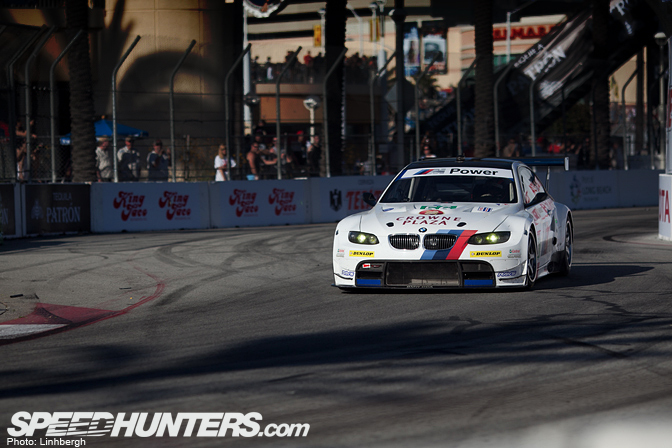 The second round of the 2011 American Le Mans season has come to a close with the #56 BMW, driven by Joey Hand and Dirk Muller, taking the win in the GT class. It was a typical street fight: close bumper-to-bumper racing from start to finish.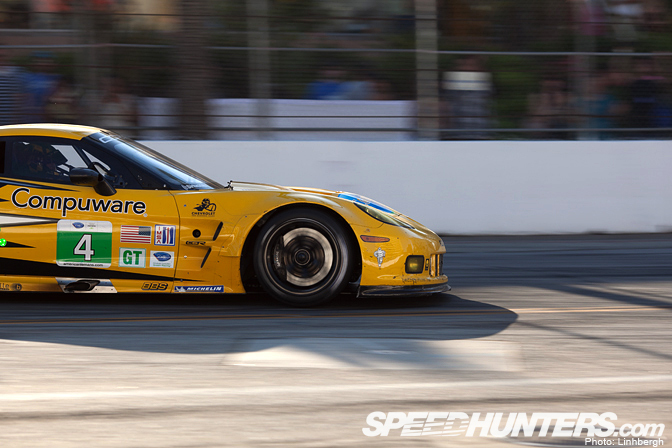 The #4 Corvette Racing C6.R driven by Jan Magnussen and Oliver Gavin finished 2nd in the GT class…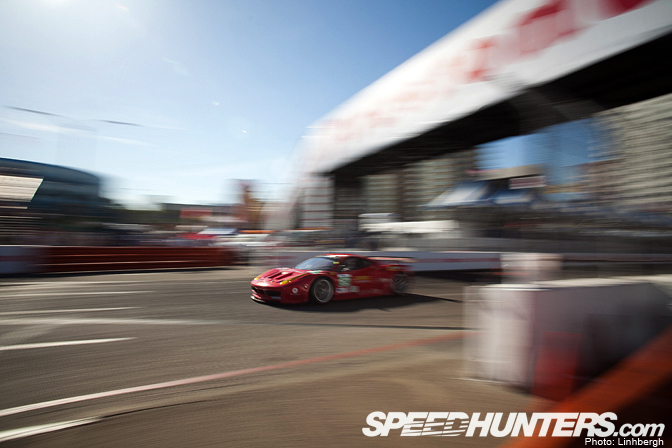 …and the #62 Risi Competizione Ferrari 458GT driven by Jaime Melo and Toni Vilander took 3rd.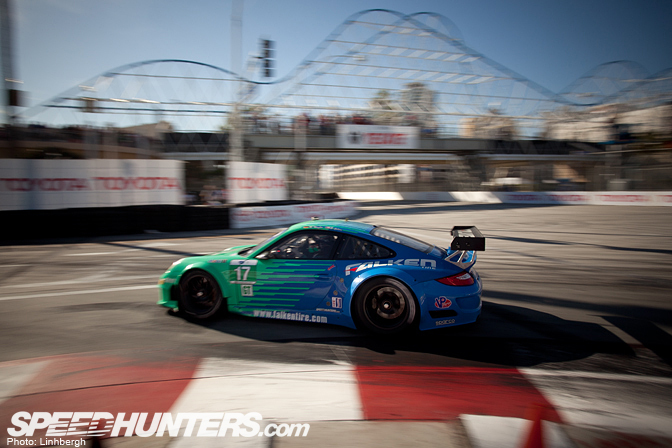 Falken Tire Porsche finished the two hour race with their best race result yet: 4th place!
We'll be taking a behind the scenes look at the Falken Tire race and pre-race pit action in the coming days.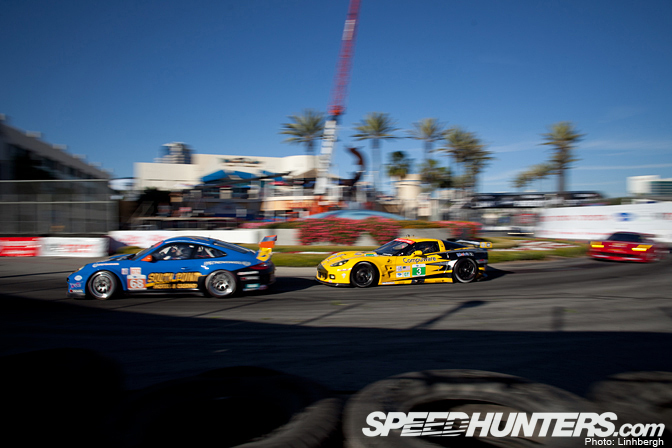 Tommy Milner and his co-driver, Olivier Beretta, battled the best they could in the midpack after a not-so-good 9th qualifying position. They crossed the finish line with a respectable 5th place. Tommy will be blogging about his Long Beach experience in the coming days, so keep an eye out for that as well!
The full race results for all classes can be found here.
-Linhbergh