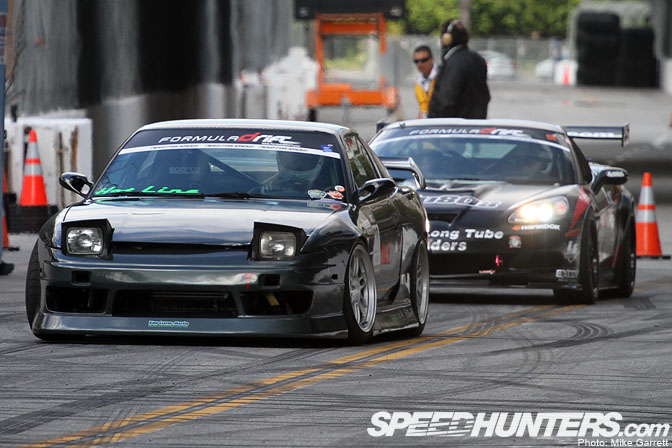 Oh yes, that old familiar feeling is back. The feeling of sunburn, the feeling of being coated in rubber particles, the feeling of exhaustion. All typical stuff after a day of shooting a Formula Drift event. Our Speedhunting duties have been shifted around a bit in this year meaning that I won't be covering FD as much as I have in the past. Charles should be along shortly with a qualifying run down, but in the meantime I thought I'd go ahead and post a few quick observations and behind the scenes shots from the 2011 FD opener.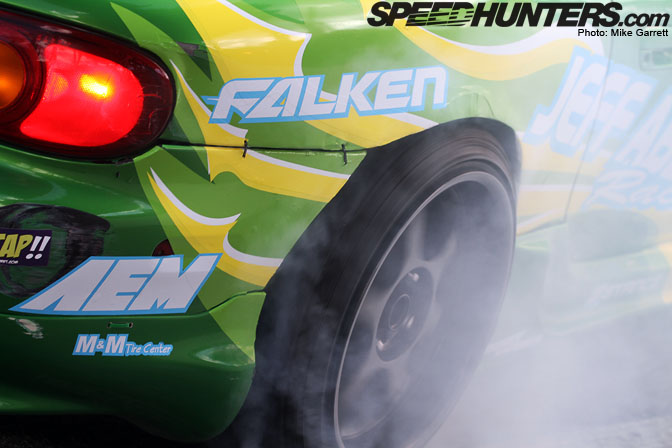 Besides that familiar smell of rubber, Long Beach always brings a fresh batch of machines to check out, with many new faces to be found in their cockpits.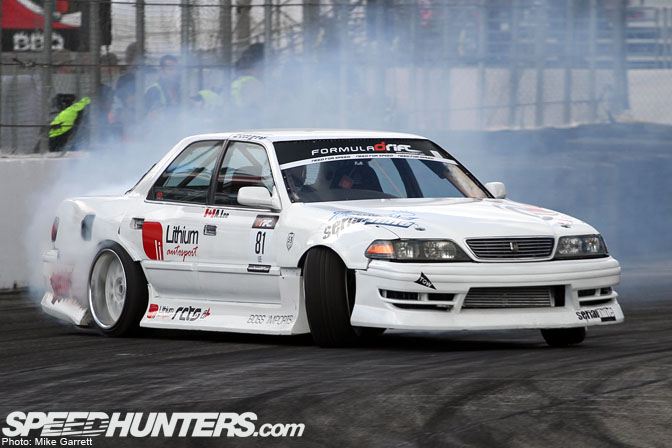 One of those new machines was this Canada-based JZX81 Toyota Cresta with a JZX100 Mark II front end conversion. Surely you guys would be interested in a spotlight on this JDM sled, right?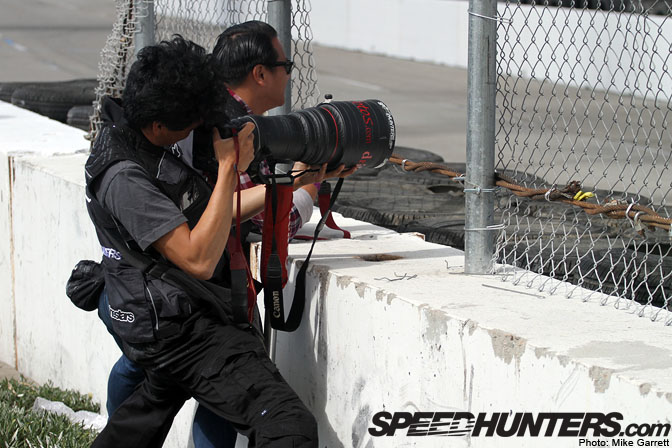 The coming of the new season also brings a reunion among all of us media goons. We have lot of fun trackside and these antics are one thing that I will certainly miss on the FD tour.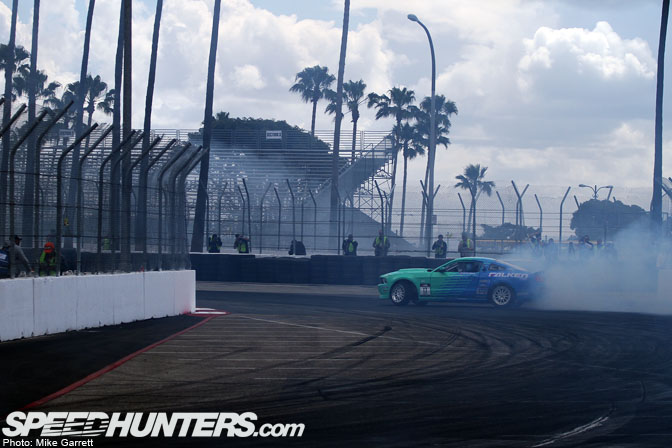 FD Long Beach is typically held under sunny skies with temps in the mid '70s – also known as a regular Southern California day. This year the forecast threw us a bit of a curveball with cool temps, strong winds and even a bit rain.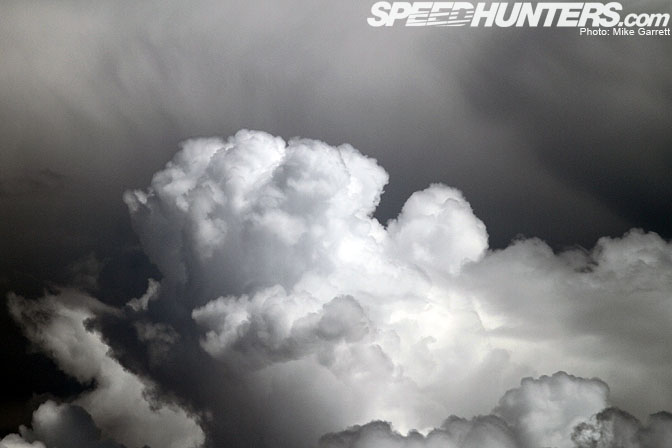 While the rain fortunately only amounted to a few sprinkles, the clouds made for some pretty cool looking backdrops. I'm sorry that's just the Linhbergh in me talking…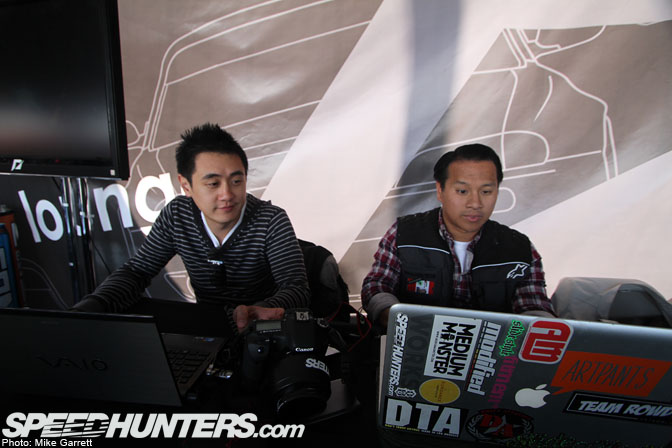 Speaking of Linhbergh, there he is alongside Charles Kha working in the Speedhunters Long Beach Bureau. Charles seems right at home among our peculiar senses of humor and our delicious local cuisine..,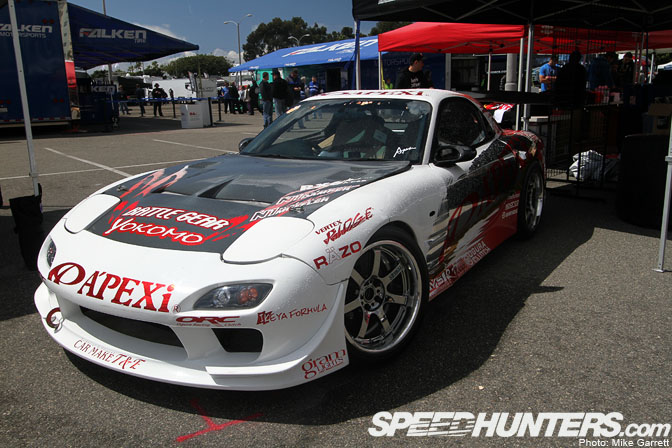 As I walked around the paddock, I had a rather nostalgic moment when I came across the A'PEXi D1GP FD RX-7 made famous Youichi Imamura. Amazing to think about how much drifting has changed since those early days…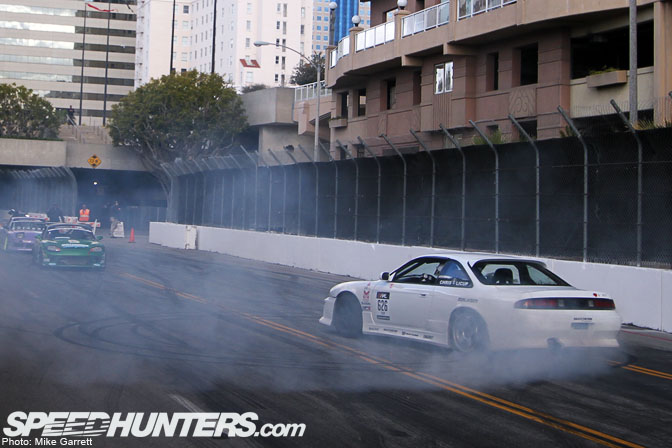 I've been shooting Long Beach FD for a few years now, but every time I'm still amazed by this oceanside street course and the overall atmosphere at the track. There's nothing else like it in drifting.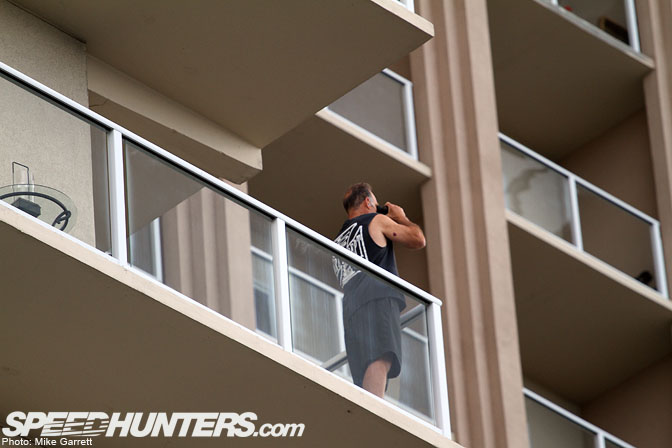 I'm not sure how many of the Downtown Long Beach residents were happy to hear the roaring drift cars below their windows, but this fellow seemed to be enjoying it.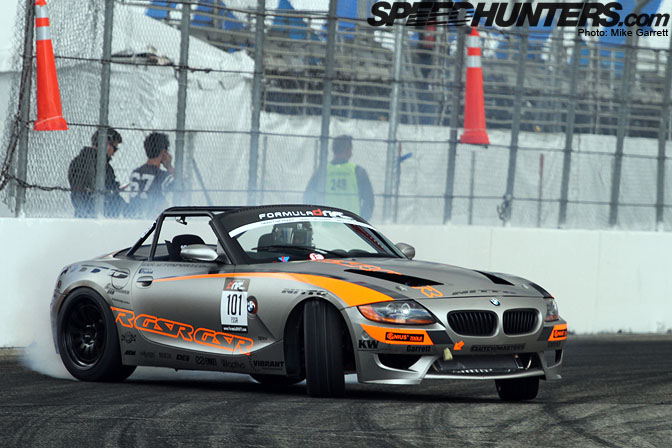 Watching the new machinery is always fun. While a lot of the front runners have moved from open cars to coupes this year, Michael Essa has done the opposite with his BMW Z4.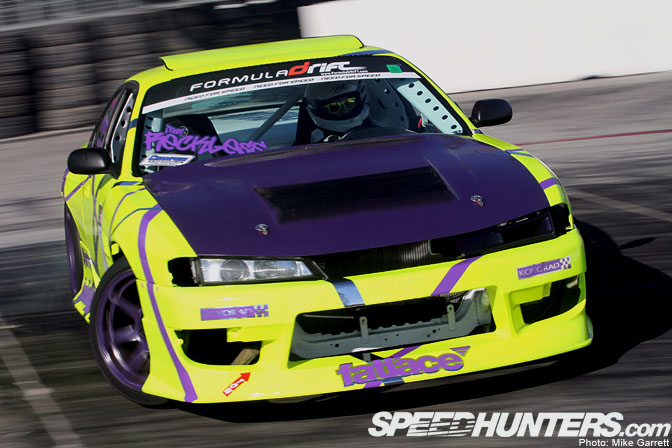 Matt Field looked very strong in his new V8 S14. You can say what you want about the V8 swap, but he and some of the other guys with new motors looked very good out there in comparison to last year.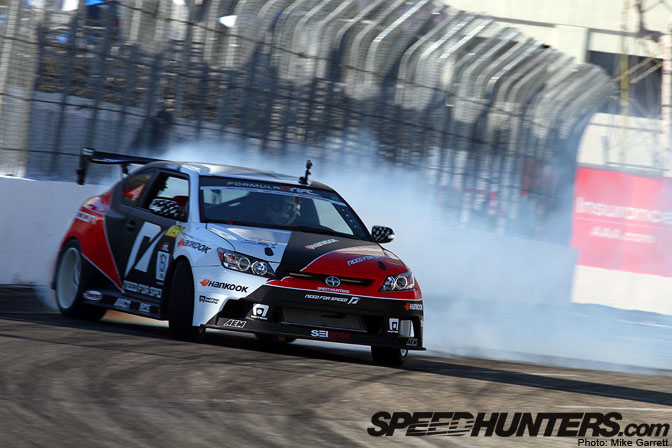 Fredric Aasbo's new Scion needed a little tweaking early in the day, but by the afternoon he was driving it in typical Aasbo fashion – fast and aggressive.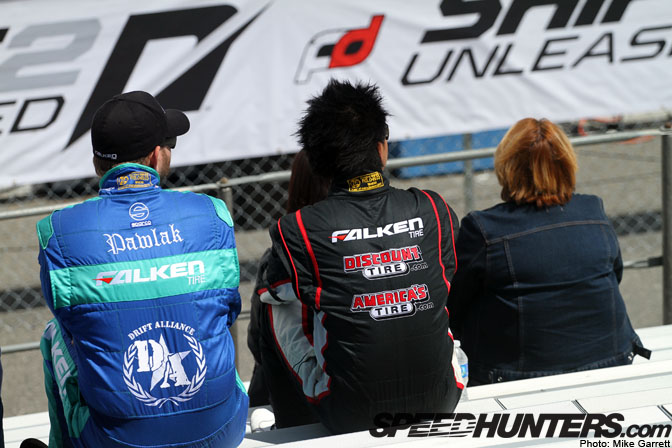 Falken drivers Justin Pawlak and Dai Yoshihara watch practice a few minutes before heading to their cars for qualifying.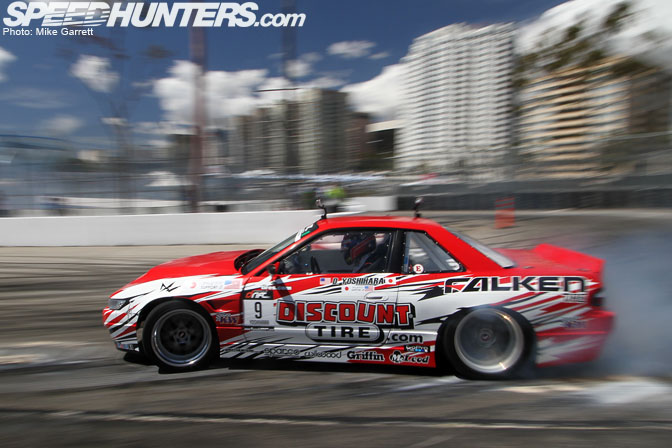 With a few tweaks from last year's setup, Dai was very strong today, qualifying second overall.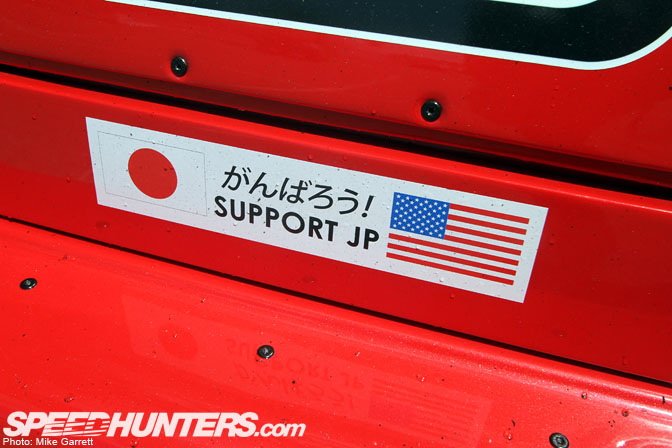 His car was also decorated in support of his Relief for Japan project. Ganbarou!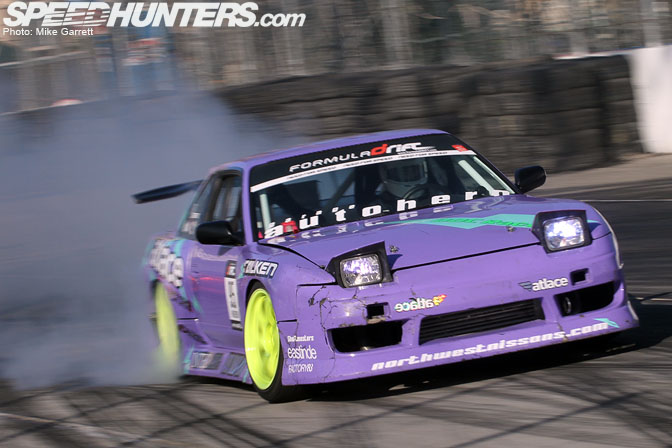 We always like to support the grassroots drivers here. Drivers like Walker Wilkerson who drove his S13 to a seventh place qualifying spot. Very nice!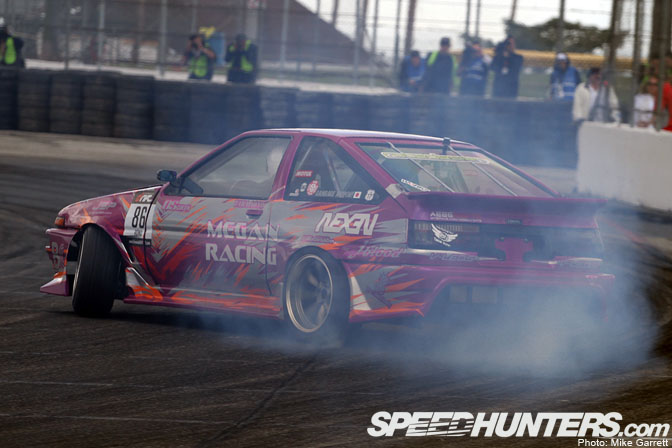 Taka Aono, charging as hard as always in his AE86.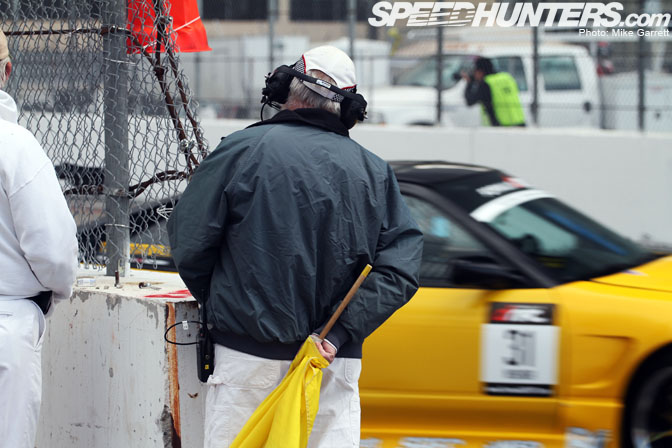 Another Long Beach signature, the balls of steel corner worker that stands inches away from the rear clipping point without as much as a flinch.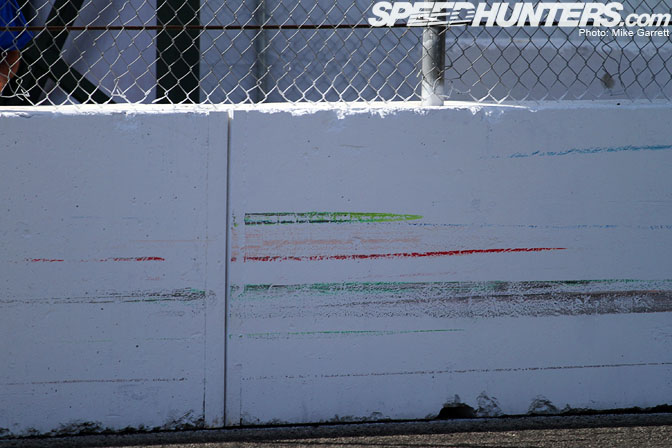 Taste the rainbow.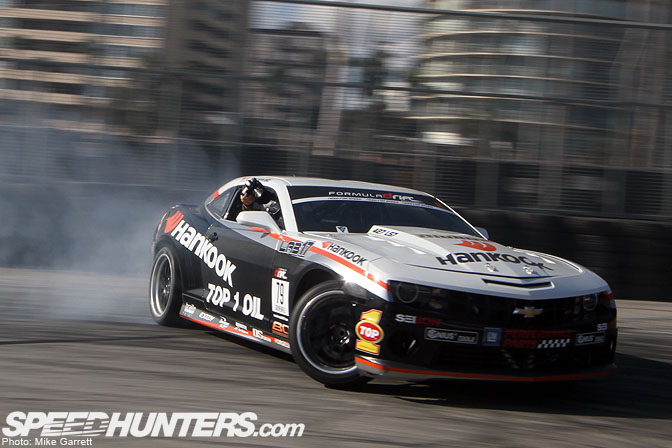 Number one qualifier Conrad Grunewald navigates his big Camaro through the hairpin during afternoon practice.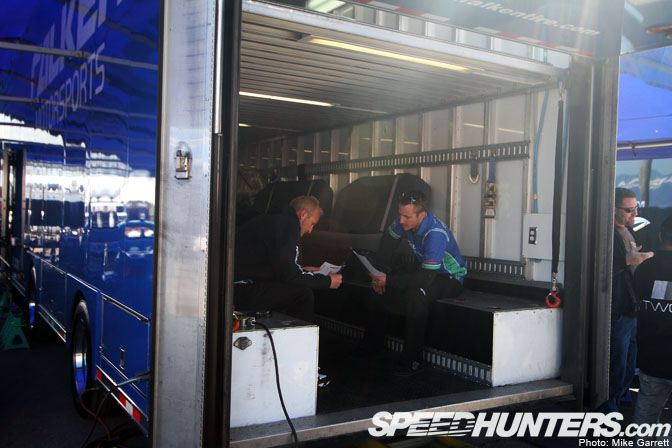 Here we see some of the ASD crew overlooking Saturday's tandem brackets following qualifying.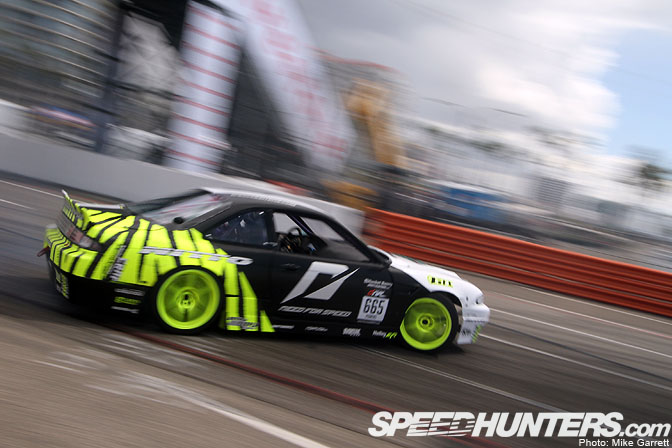 Alright, that will do it for now. Time to grab some dinner, get some rest, and get ready to do it all again tomorrow!
-Mike Garrett