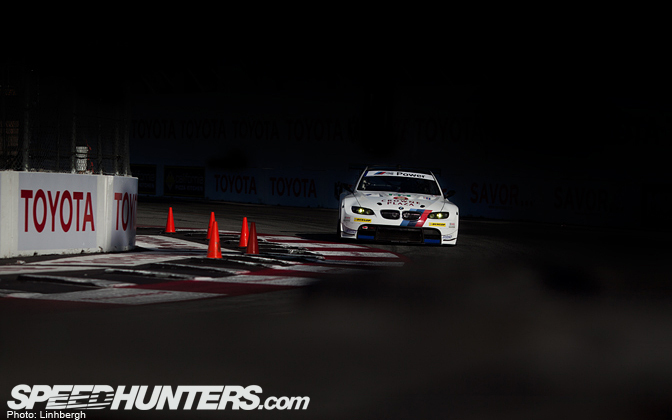 You never really realize just how loud race cars are until they're bouncing off the revlimiter down a street course. The cacophonous sound of engine noises bounce and echo off the concrete walls and buildings creating an almost deafening noise. It's one of those must-do experiences for any gearhead.
Today during qualifying, pole position went to the #56 Rahal Letterman Racing BMW which was driven by Joey Hand. The #53 BMW landed in P3….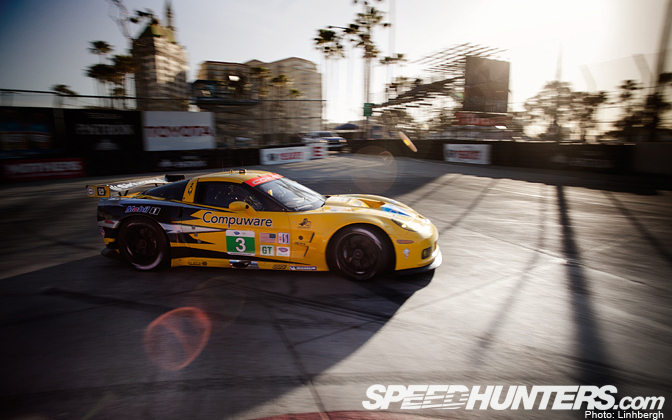 P2 went to the #4 Corvette while the #3 Corvette, driven by Tommy Milner, who made the switch from the RLR BMW to Corvette Racing this year, placed 9th on the grid.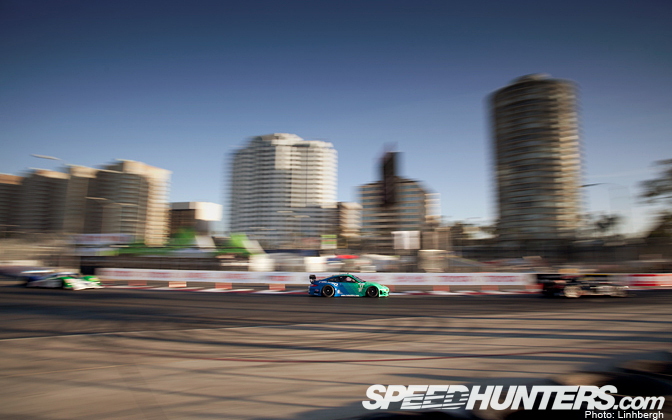 The #17 Falken Tire Porsche, which was driven by Wolf Henzler, landed a respectable 5th position on the grid.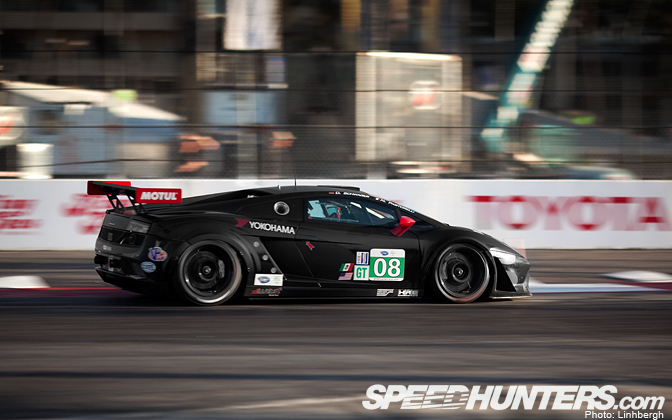 The new comer to the grid and crowd favorite, the flat black #8 West Racing Lamborghini Gallardo, placed 12th on the grid.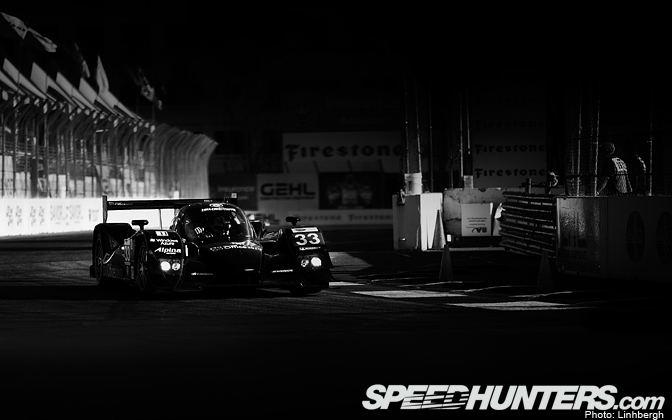 Knowing that the American Le Mans GT class is one of the most exciting series to watch right now, we're very excited to see the race unfold in the tight Long Beach course. Head on over to the desktop section to grab each of these wallpapers. 
The full qualifying results can be found here.
-Linhbergh
P.S. Tomorrow's race, which starts at 5pm PST (or GMT +8), can be streamed online live at these two links: the US live stream can be found on ESPN3.com and the international stream can be found on the American Le Mans website.