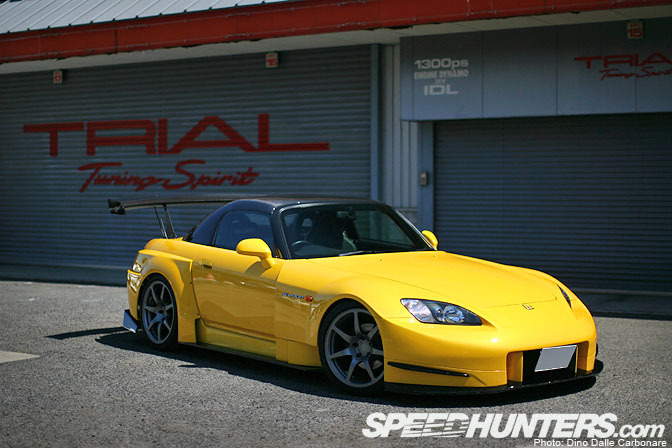 Here is a lucky find. After covering the Exciting Car Showdown in Nagoya I spent most of last week down in Osaka for my usual yearly trip in search of cool shops and cars. Osaka is much like any big Japanese metropolis with one big difference, the people. Everyone is so chilled out, easy going and unstressed, it kind of reminds me of Italy. It's a pleasure to spend time with people in the industry as they all welcome you with open arms and enjoy taking time off to talk cars. And boy do they like their cars down South! Better still, they love to tune them and couldn't care less about the authorities…not that they would give you any trouble as they are equally chilled! One such shop is Trial, an impressively huge complex that has been catering to the tuning scene in Osaka for almost 30 years.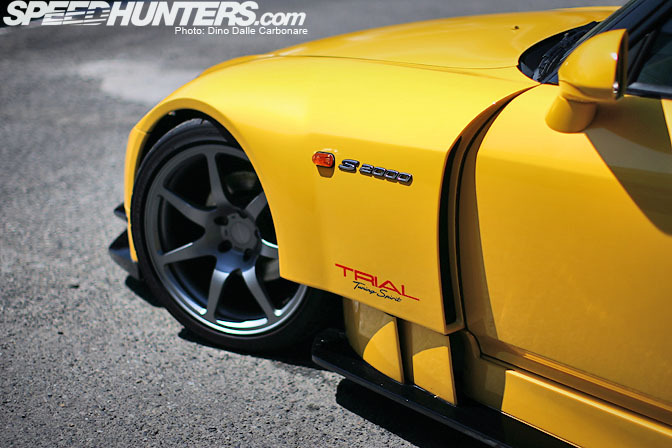 In the car park I spotted this yellow Amuse GT1 kitted S2000 customer car and knew it would be the perfect ride to spotlight for the Honda theme we have going on this month.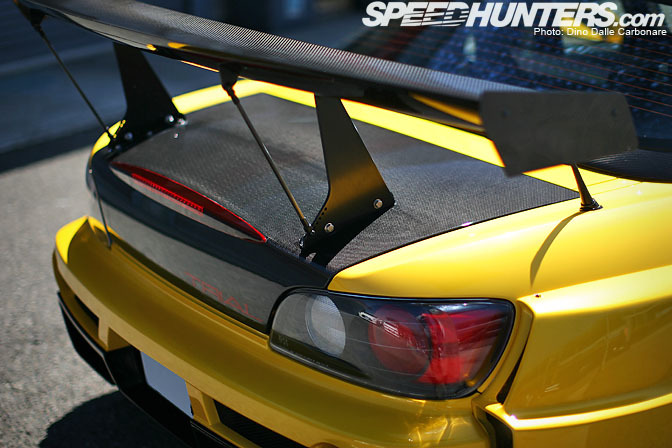 The owner has added to the beautifully sculpted wide body kit with lots of carbon bits like the trunk lid and adjustable rear spoiler.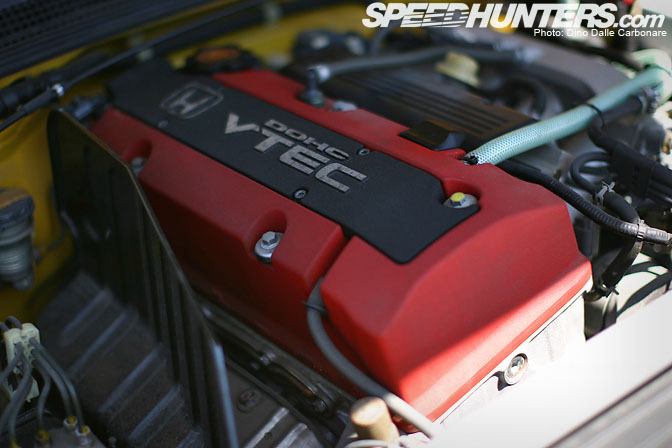 While the engine remains stock…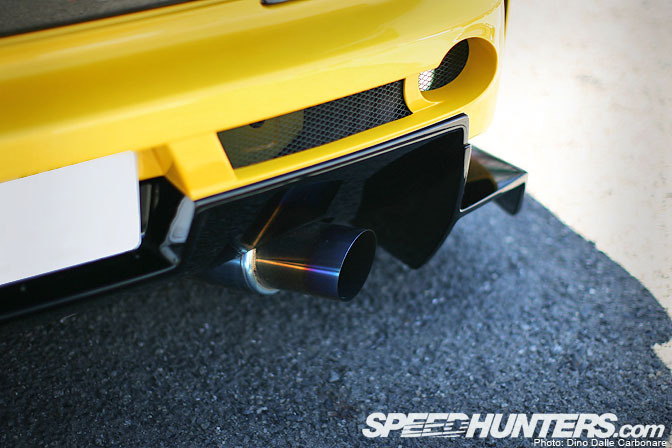 …the enhanced sound is pure eardrum-piercing Honda with this Trial titanium exhaust system.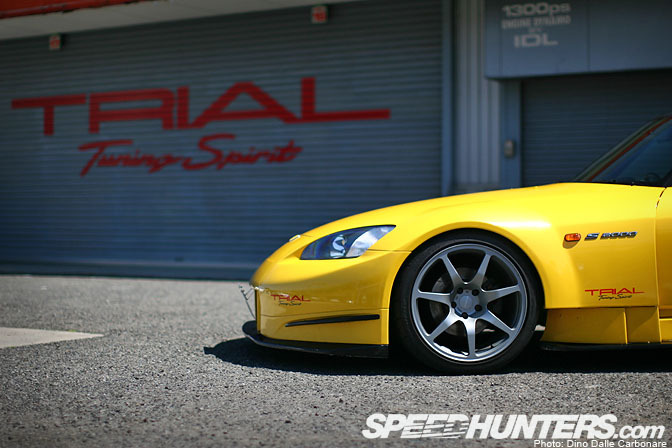 Wheels are forged monoblock Prodrive GC-07J…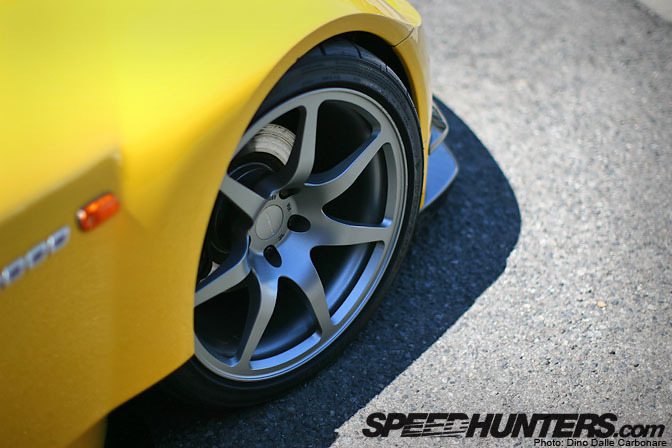 …shod in Dunlop Direzza Sport Z1, 255/35R18 at all four corners.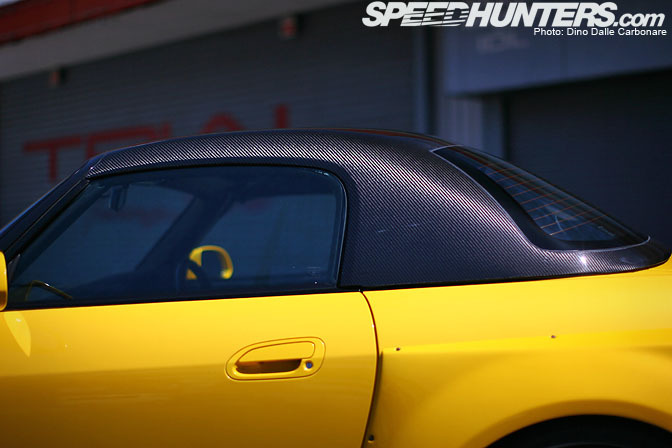 Carbon fiber hard top goodness.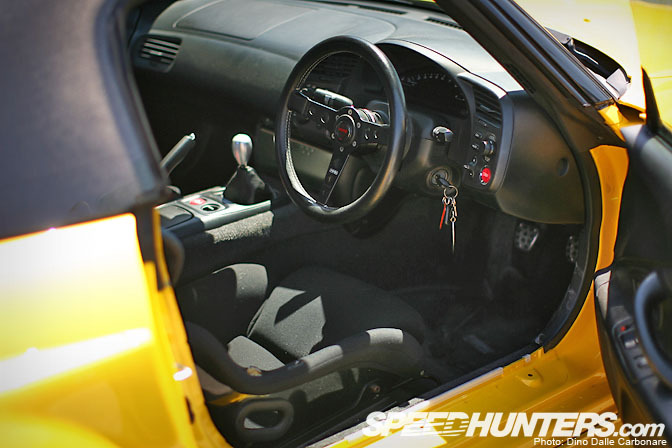 Only simple upgrades like the Recaro bucket seats and Momo Prototipo steering wheel are needed in the interior to give it a more track oriented feel.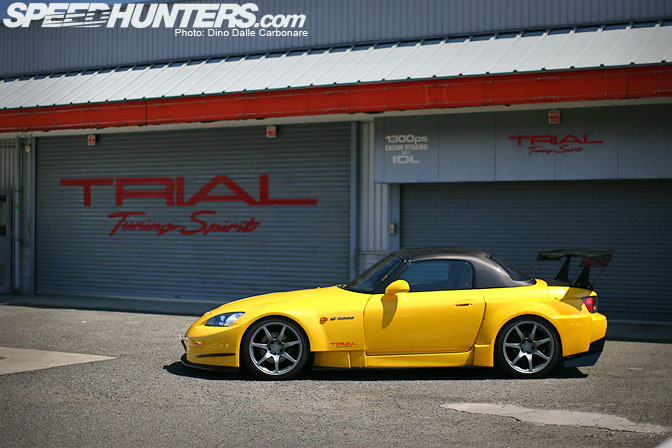 Aside from the actual GT1 demo car I shot all those years back with Tanabe-san, this is the nicest Amuse kitted S2000 I've come across. Thanks to the guys at Trial for allowing me to grab a few quick shots!
-Dino Dalle Carbonare