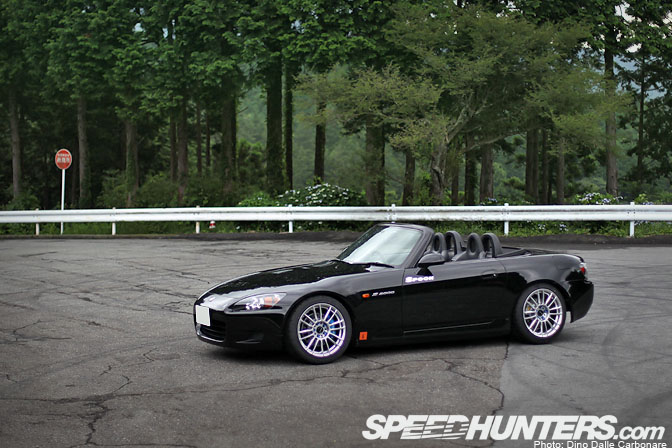 We've all been there. Scouring through the classifieds, trying to find that perfect second hand car deal, a car that has everything, no damage, the right tuning parts, never been tracked and has painstakingly been maintained. Such cars aren't a myth, they actually do exist, and this S2000 modified and looked after by the guys at Spoon is one of them.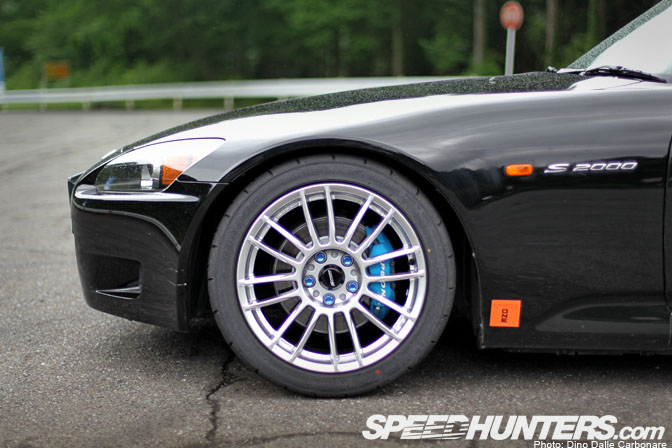 During the media test drive of the Spoon CR-Z up in Hakone I just couldn't help but grab a few shots of the S2000, the car that Ichishima-san had chosen to drive on the day. This 1999 AP1 has had pretty much the whole Spoon Sports catalogue thrown at it, and the first thing you notice are the silver Spoon CR93 wheels and unmistakable Spoon monobloc brake package. Lowering the car and boosting handling are the Spoon full spec dampers along with bush and arm upgrades to tighten up the chassis feel.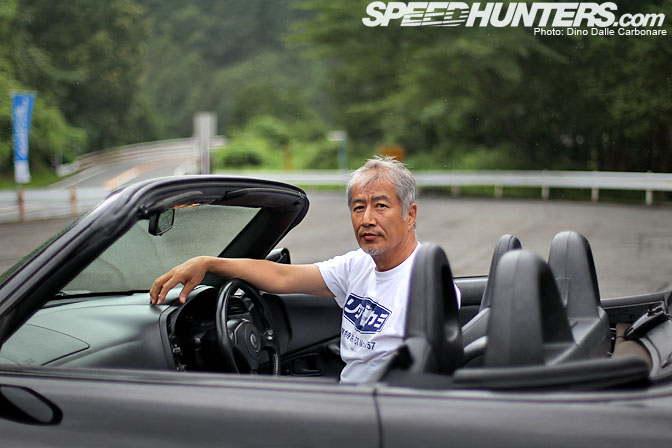 Here is the man himself sporting a cool Rigid Collar t-shirt. The Rigid Collar is one of Spoon's latest products that, over the last year, has become a hot seller, not only for Honda vehicles. In fact I've been waiting for Spoon to come up with a set for the R34 GT-R so I can fit it to my car. The little metal collars help maintain perfect alignment between the chassis and subframes and are a very simple way of improving your car's feel and handling. Check this video to see what they are all about.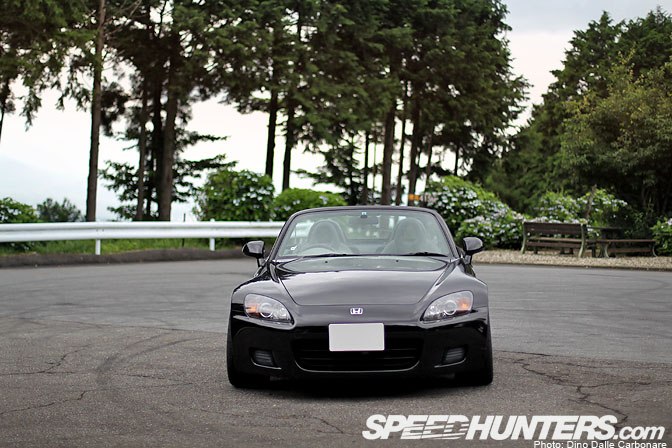 The car may look all stock on the outside, a look often practiced by Spoon customers…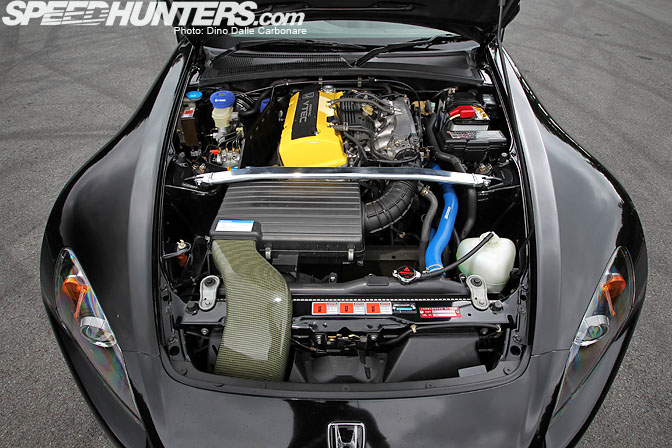 …but the important bits have definitely been fiddled with. The AP1 runs a Spoon F20C 2.2L complete engine sporting all the right bits like high lift cams, carbon-Kevlar airbox scoop and Spoon exhaust system. A full Spoon transmission is fitted along with a 4.44 final drive, LSD, upgraded clutch, lighter Spoon prop-shaft, the lot!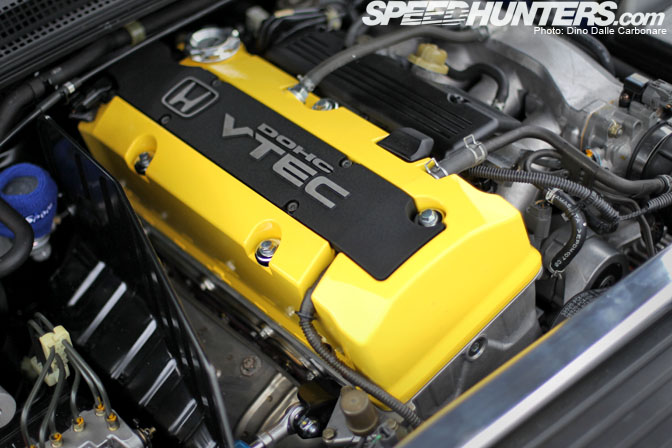 Yellow head covers mean only one thing in Honda circles!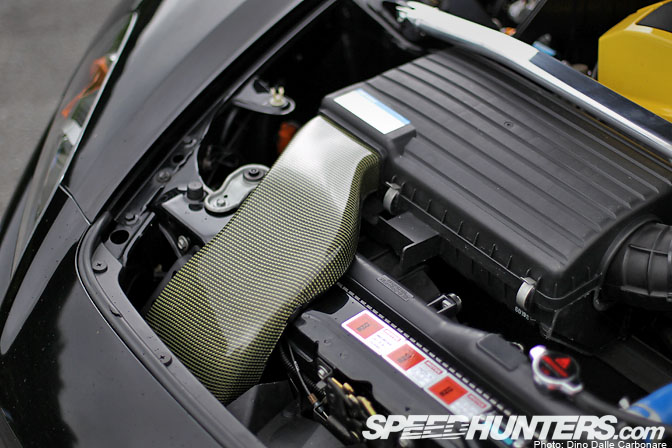 Nothing like a bit of ram air to boost power!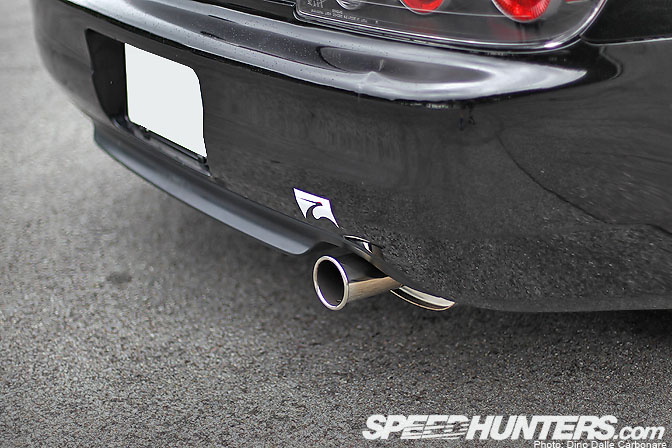 The car is still up for sale as far as I know and is without a doubt one of the most complete street-tuned S2000 out there.  What do you guys think? 
-Dino Dalle Carbonare