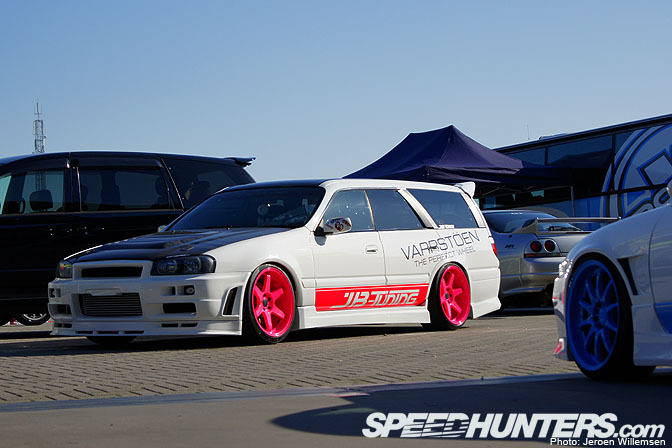 When looking at all the celebrities on the TV with all those nose jobs I always think they looked better before the operation. I had the total opposite feeling when I saw this Nissan Stagea. The R34 nose transplant on this Stagea is one of the most successful nose jobs I have seen in the metal.
The guys at JB-Tuning sure know what they are doing. After building one of the most spectacular S15's on Dutch roads they are also responsible for this creation.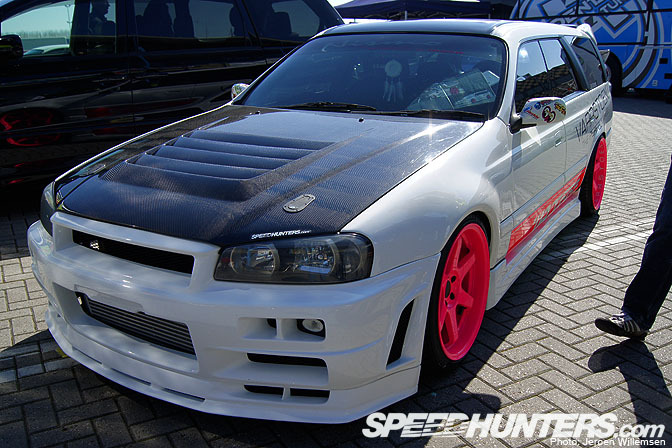 Fred the owner of the car already secured the frontbumper made by Eastbear in Holland. So to get the transformation complete he ordered the rest through Masa Motorsport. This Japanese tuner is famous for their Stagea kits and the only shop I know that delivers this transformation.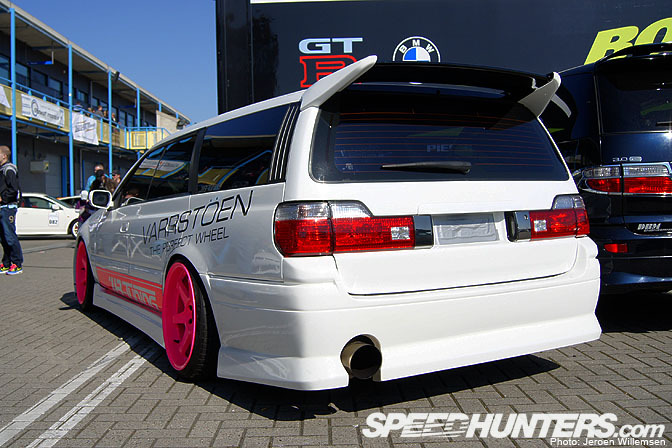 The rear bumper and the spoiler also bear the Masa Motorsport brand.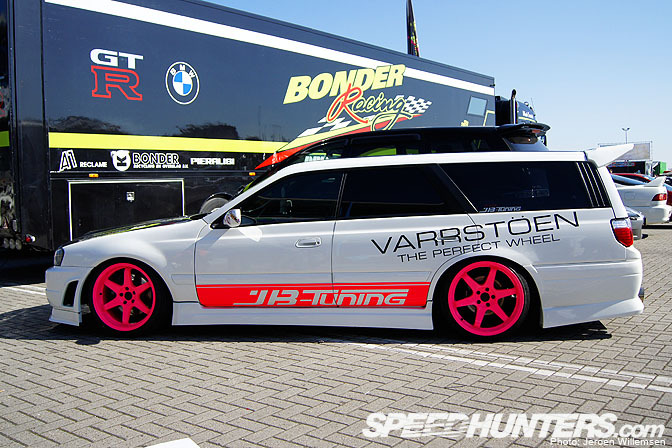 I love this side profile of the Stagea with the R34 front end.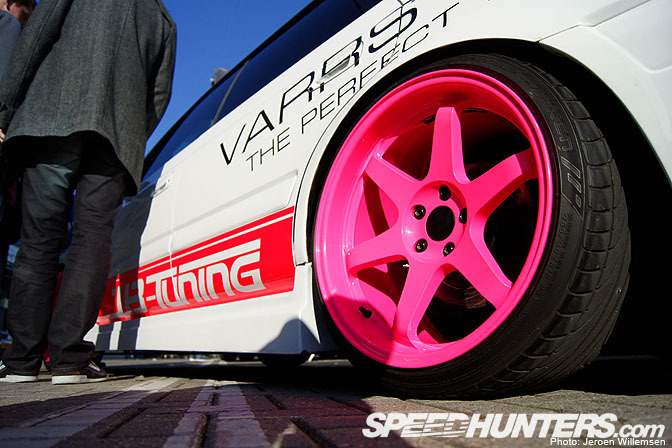 These bright pink wheels measure 19"x9.5j in the front and 19"x10.5j in the rear with 265 width tires wrapped around them. Pink wouldn't be my first choice of color for rims but I must admit it looks really good in this application.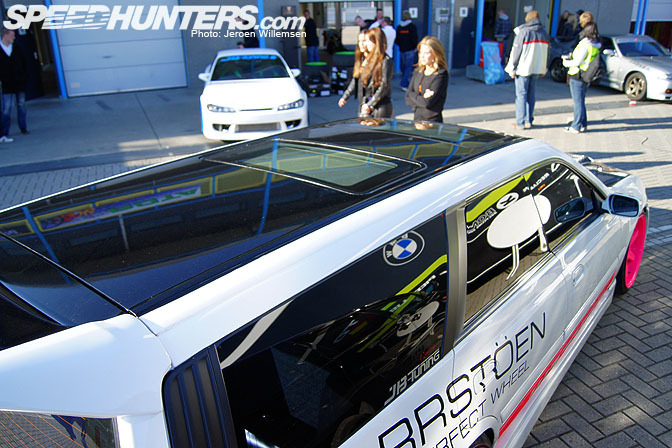 A cool aspect about the car was the black roof; it acts as a nice contrast with the rest of the car. I also love the fact it has two sunroofs.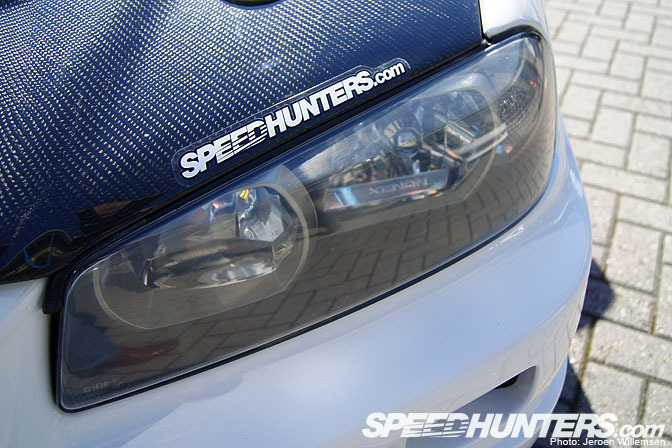 I was able to leave this Speedhunters sticker on the Z-tune carbon hood just above genuine R34 GT-R xenon headlights.
I'm going to visit the guys at JB-tuning this month for a closer look at some of the other car they have at their garage.
-Jeroen Willemsen