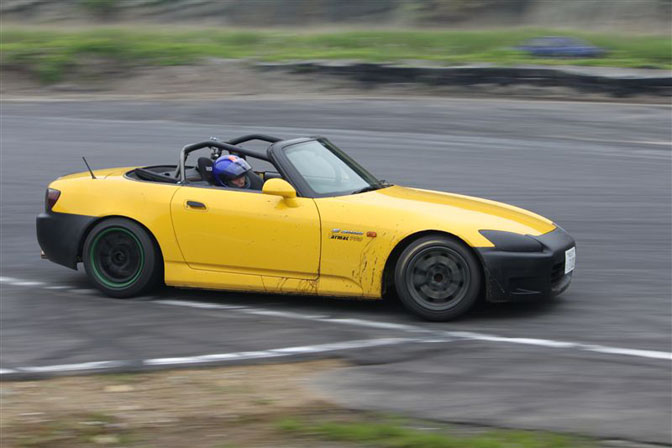 If you think about the world's great Honda S2000s, the ASM time attack car is one that certainly comes to mind. With all of its wind-tunnel tested aero, carbon fiber construction and a limitless budget – it represents the pinnacle of the S2000 as a tuning platform.
The yellow AP1 you see here though, is everything that the ASM car isn't.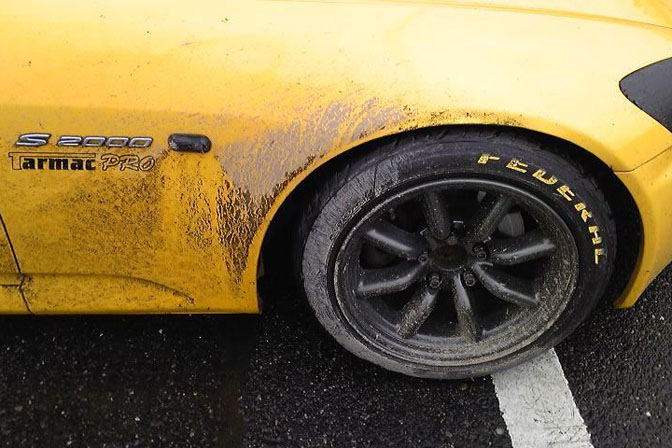 Based out of Japan's Tochigi Prefecture, this S2000 is all about fun. In spirit it's really more AE86 than S2000. For example, check out the 16X9 RS Watanabes mounted on the car in this photo.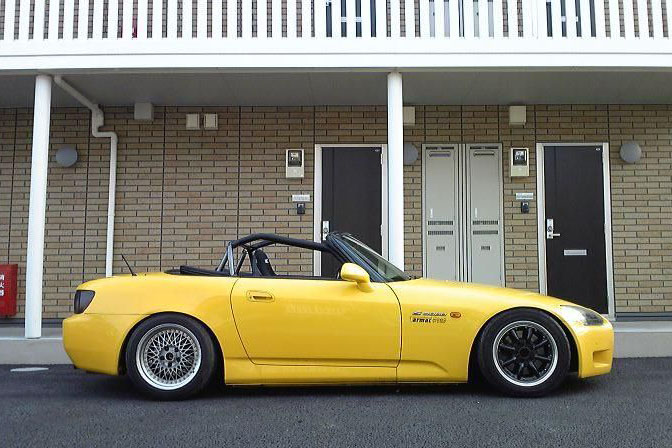 The owner makes his preference for 16" wheels very clear – he owns several different sets. Personally I love the look of an S2000 on 16's with big sidewalls. In fact I came very close to doing an S2000 on 16" Watanabes until I found out I was far too tall to be comfortable inside…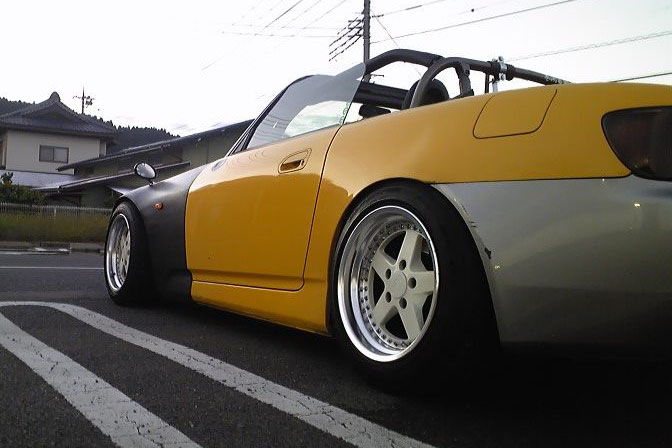 Another wheel selection – this time Work Equips. Besides the huge collection of wheels, the car also has KBEE coilovers, a Saito roll cage, Spoon engine mounts, a Cusco RS differential, and a 5Zigen exhaust among other things.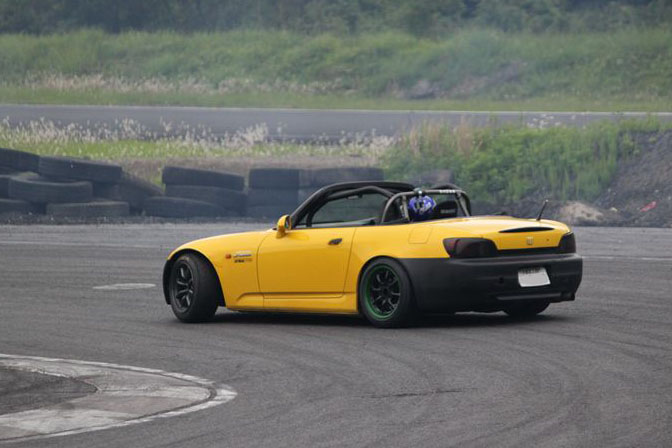 Being a Tochigi local, the car sees regular sideways action at Nikko Circuit.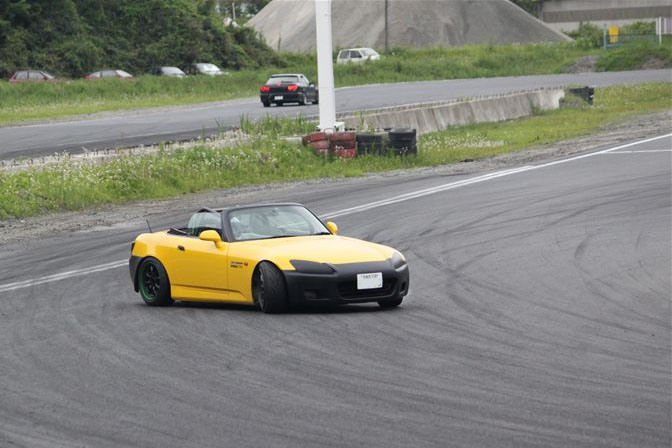 9000 RPM open top drifting? Sounds like fun.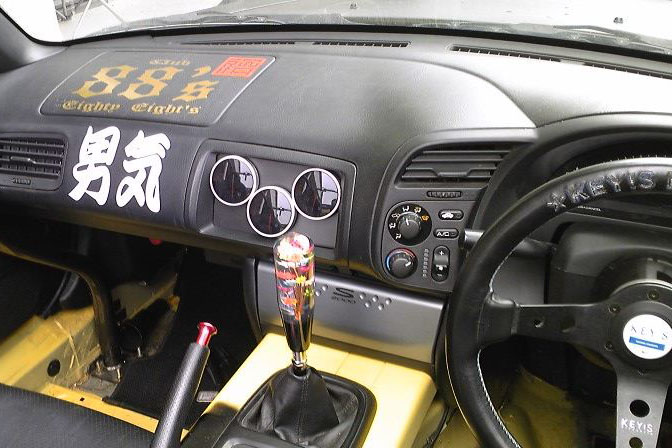 The drift car vibe is carried over to the interior as well.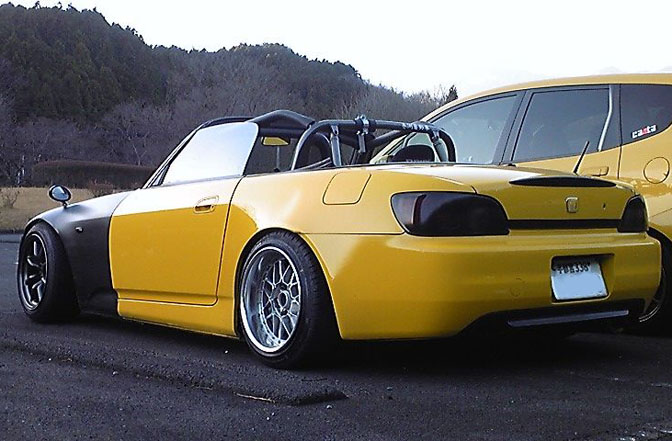 With the early AP1 cars over a decade old now, we will be seeing more of these "care free" S2000s in the future?
If they are anything like this one, I don't think that will be a bad thing.
For more, check out the car on Minkara.
-Mike Garrett