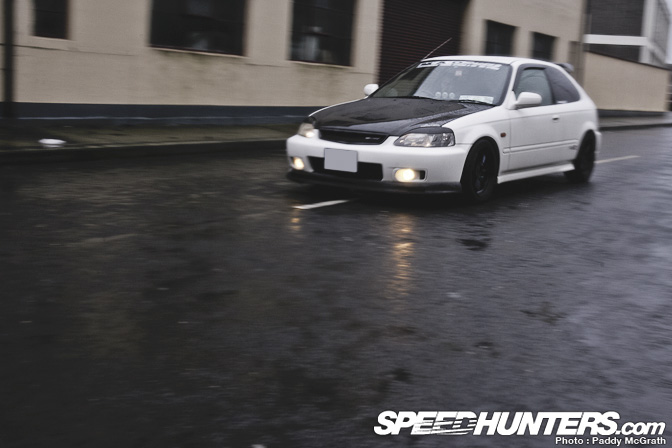 This will be somewhat of a blast from the past for a couple of readers out there. You see this is one of those cars that I often revisit in my mind that I'd love to shoot again. Back in 2007, I was just a college bum (as opposed to being a regular bum now I hear you say) who dreamt of a career in automotive journalism. My best mate was running a rather successful Irish motoring forum, Driver, who I would often try and help out with photographs and articles etc. It was through members of this community that I met a guy called 'Flip' who had this rather respectable EK9 Civic Type R …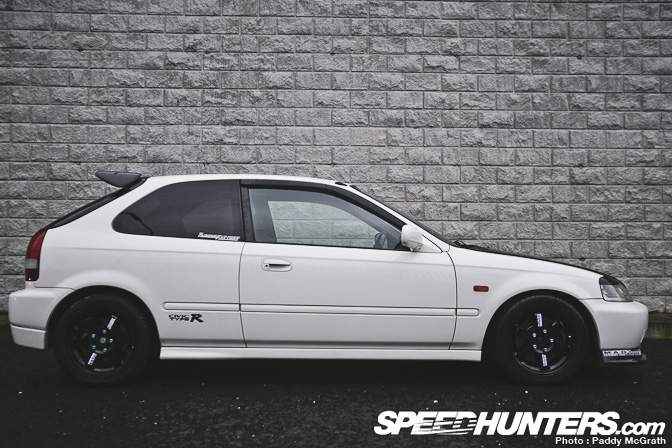 Even today, tasteful styling within Irish car culture is still only evolving, so this particular car was a breath of fresh air in a sea of Wings West inspired EK Civics.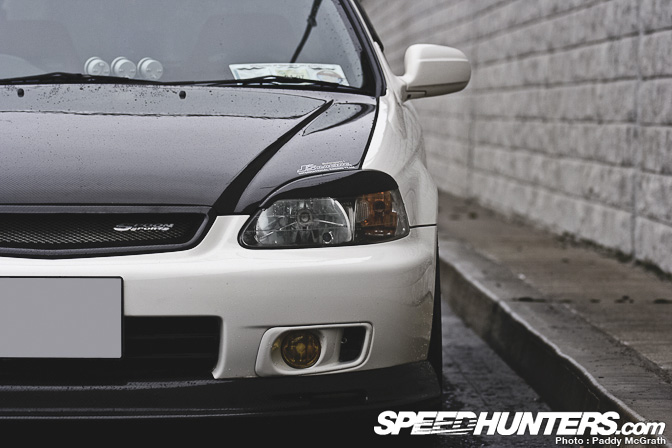 Lots of carbon fibre pieces from the J's Racing and Spoon Sports catalog including bonnet, splitter, eyebrows …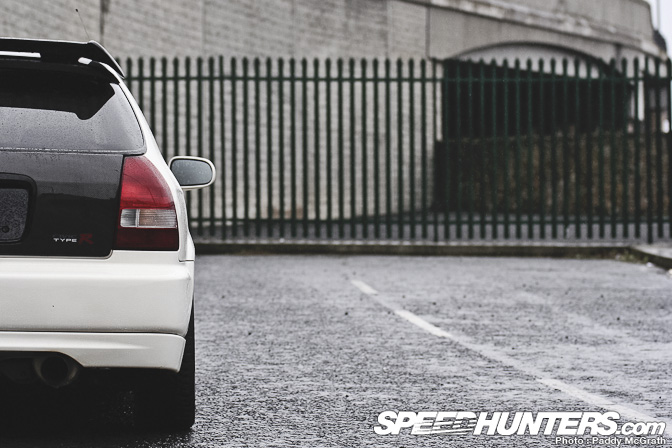 … spoiler and rear hatch were all wrapped in the black weave.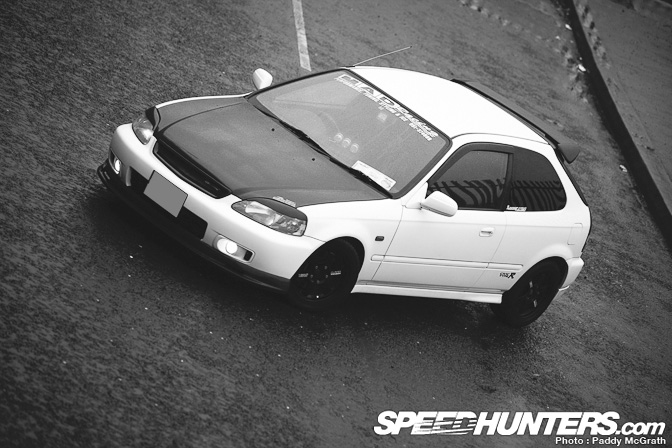 A set of genuine Volk TE37s replaced the original Type R wheels. A wise choise considering how well respected the original light weight items are.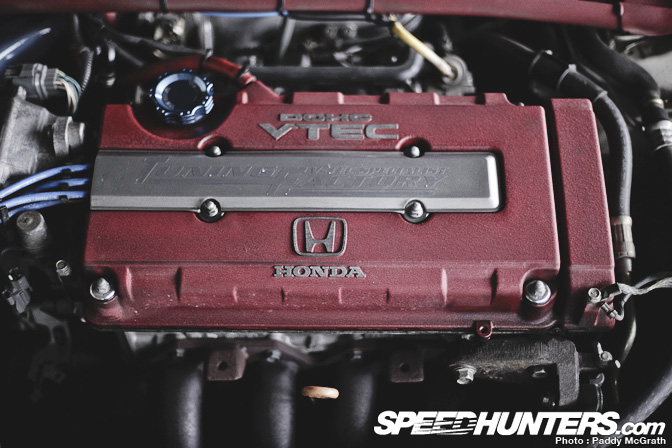 Modifications weren't just limited to the exterior. If memory serves me correctly the car made a respectable 195BHP (up around 15-20BHP on original power on Irish fuel)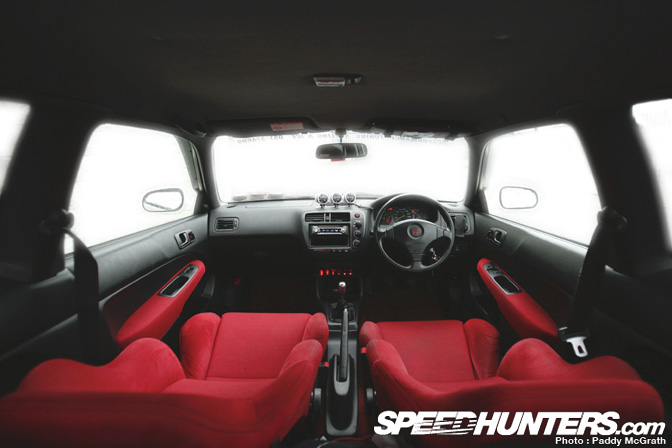 When we met for this brief photoshoot, the interior was mostly stock except for the usual oil temperature and pressure gauges. As the car evolved, it got lighter and more powerful.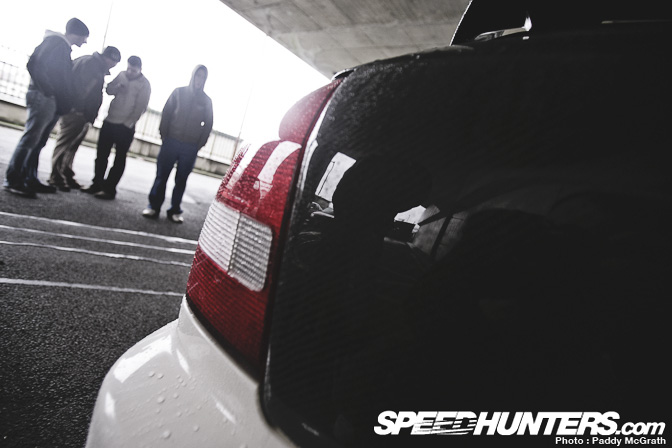 I mentioned this in the feature of the DA6 Integra that we never really appreciate what we have until it's gone. Hopefully I'll get a second chance at a car like this when Flip starts evolving his newly acquired DC2 Type R …
-
Paddy McGrath