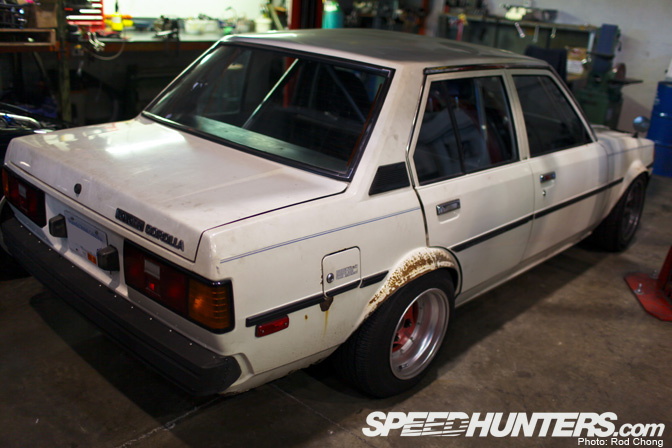 For some reason, you tend to find some fantastic cars hidden in the corner of garages. While Rod and I were at ForceFed, we stumbled across one such car: a little SR20DET-powered Corolla tucked away beneath another car on a hoist.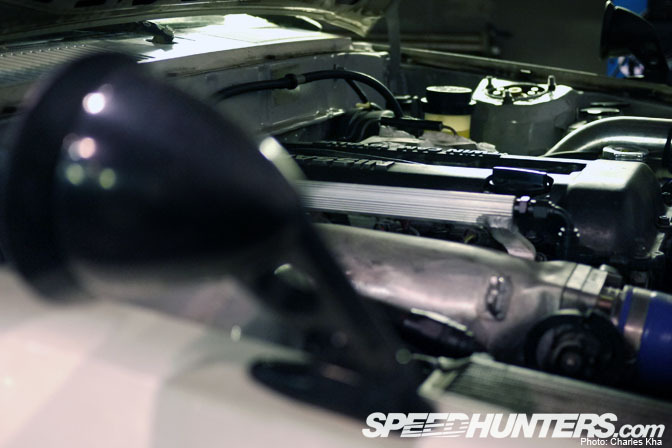 This Corolla is owned by 'Dusty', one of ForceFed's fabricators. This is his personal street car and drifter.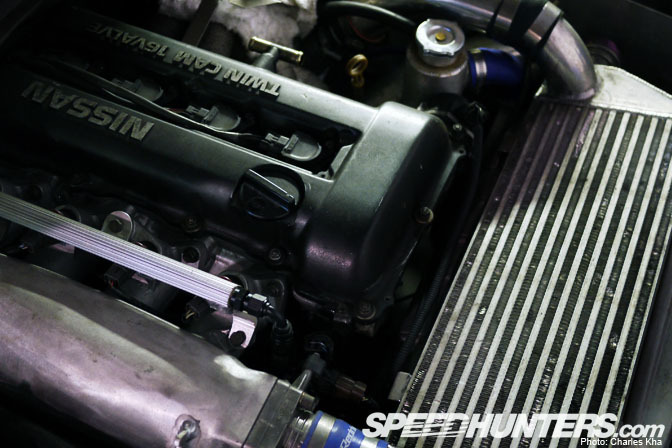 Powering the diminuitive Corolla is a Nissan SR20DET from an S13, along with a GT2871 turbo and a Microtech LT10 ECU. The coolers have been arranged in a V-mount.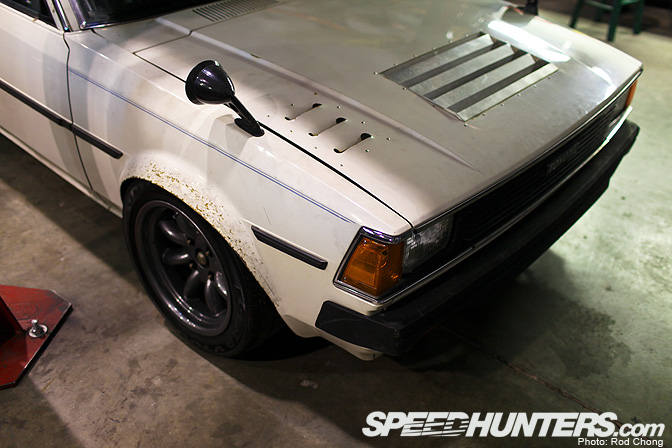 The hood has received some DIY louvres…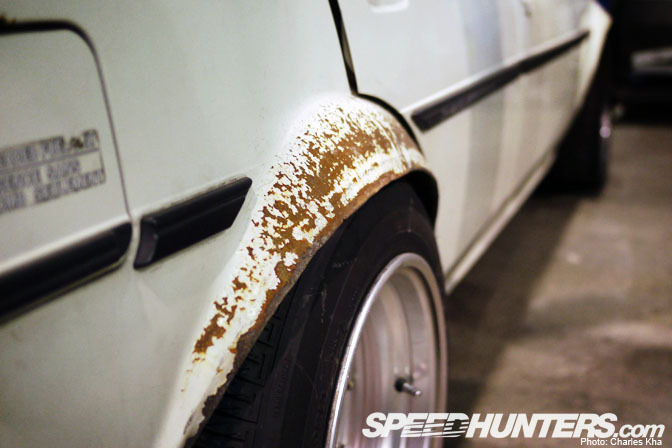 …While the fenders have been 'massaged' with a baseball bat.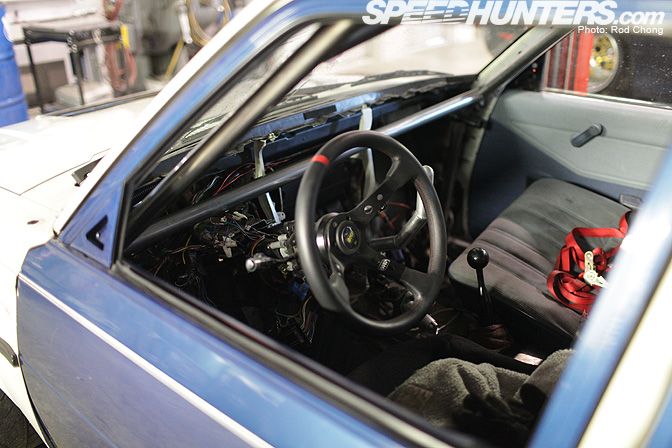 On the driver's side you'll notice that the doors are currently blue…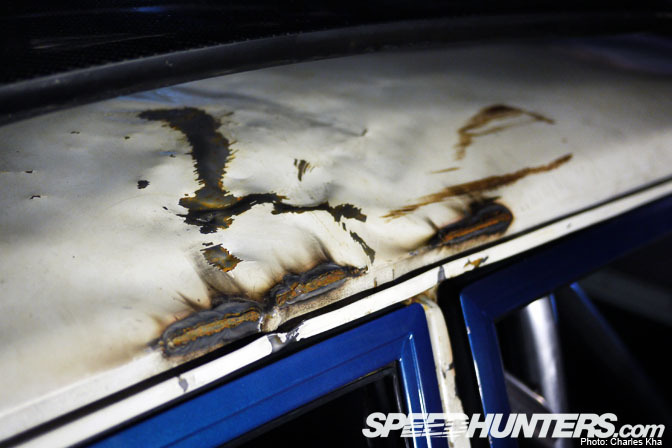 …Which is because the Corolla had an encounter with a rather solid object while sliding around the track.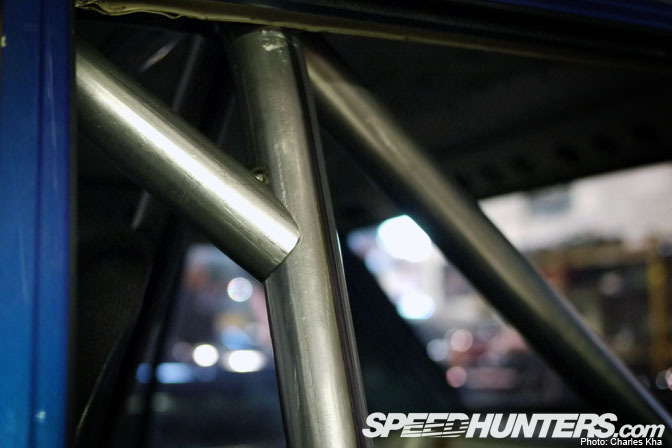 For Dusty, it was the perfect opportunity to fabricate a roll-cage for the Corolla.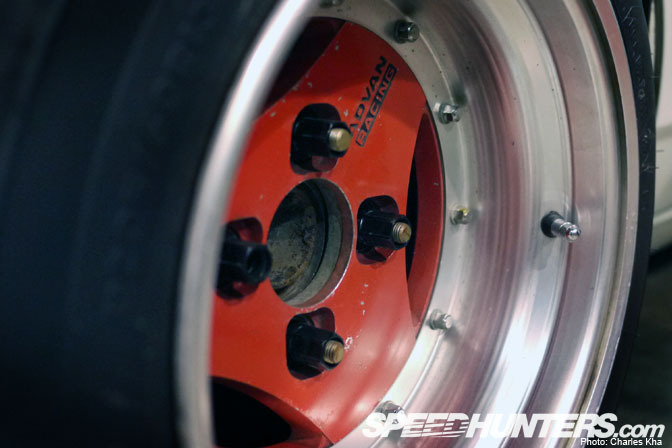 The rear wheels are some tasty old school Yokohama ADVAN A3As.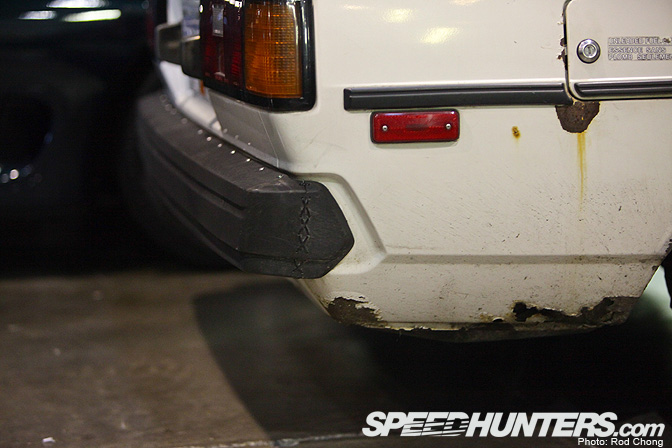 Rod and I really dug the truncated bumper!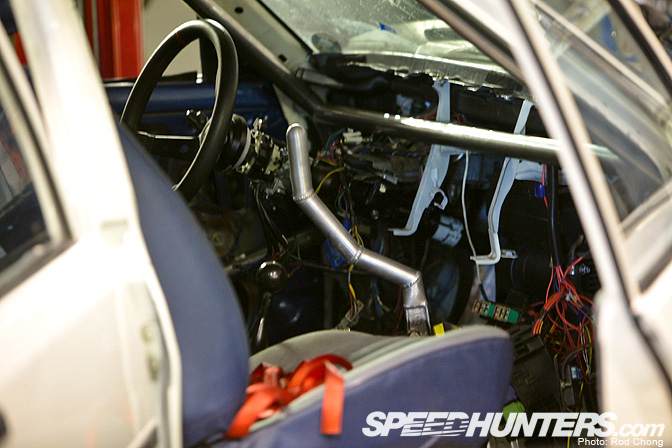 Here's a better look at the work-in-progress interior. It's hard to miss the new E-brake lever! We can't wait to see the little 'Rolla in action, and with 350hp at the rear wheels I'm sure this would be an absolute ball to drive.
- Charles Kha
Photos by Rod Chong and Charles Kha