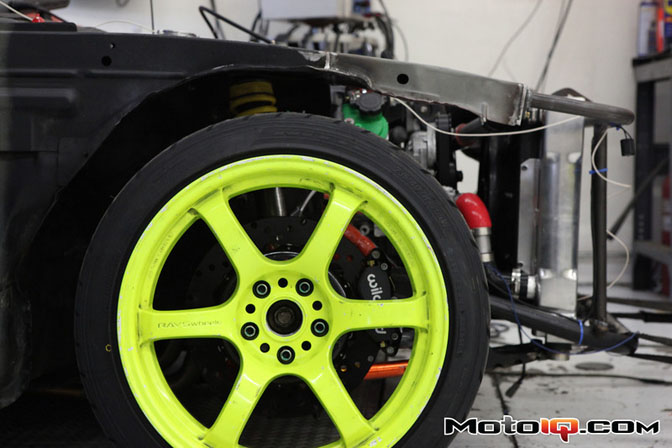 In exactly seven days from now, we'll be down at the streets of Long Beach for the first round of 2011 Formula Drift season. As the offseason comes to a close, Formula D drivers are hard at work finishing up their cars for the opener. One of those drivers is Matt Powers.
Our friends over at MotoIQ.com have been covering Matt's 2011 build in detail and we thought you guys might be interested to see how his car is progressing.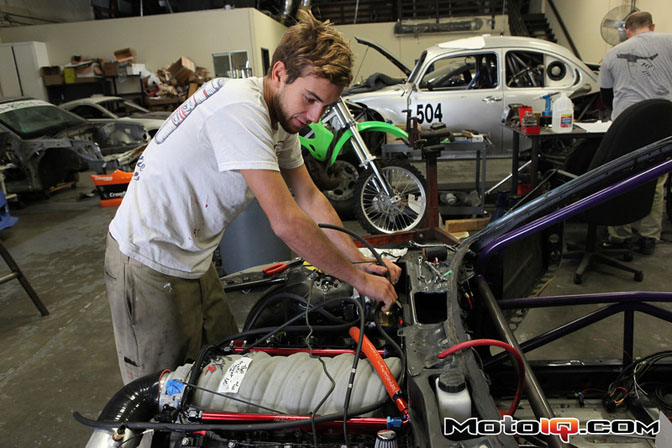 There's Matt hard at work at GTI in San Clemente. Finishing up a build can is often far more demanding than the racing itself.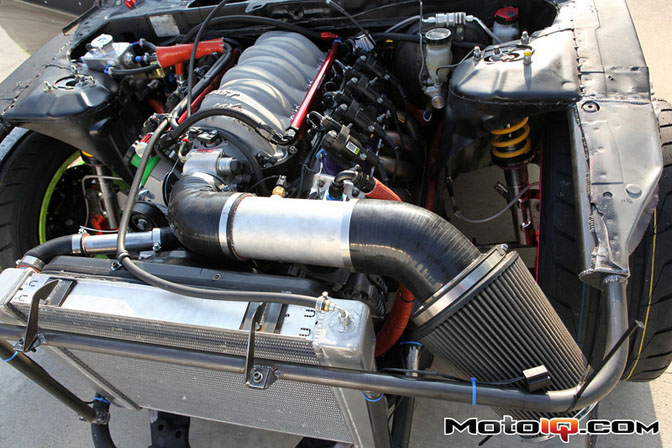 A look at the LS7 all mounted up in the bay.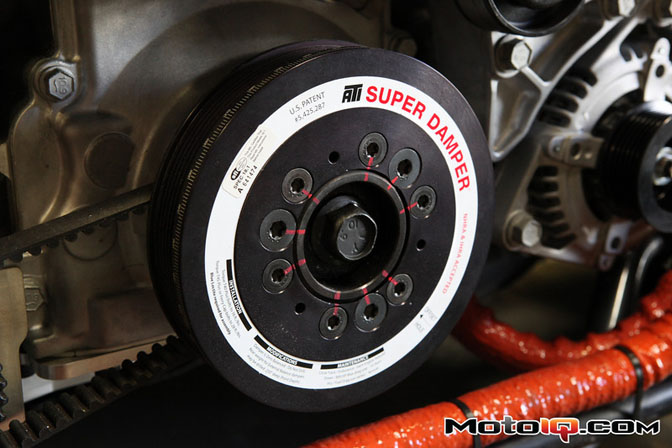 Although its being kept mostly stock, the LS7 has has a few upgrades thrown at it. Things like this ATI Super Damper.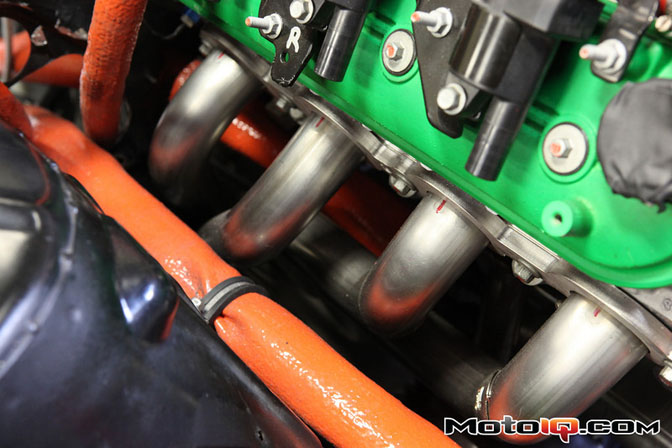 Hinson stainless steel headers – designed specifically for S-chassis applications.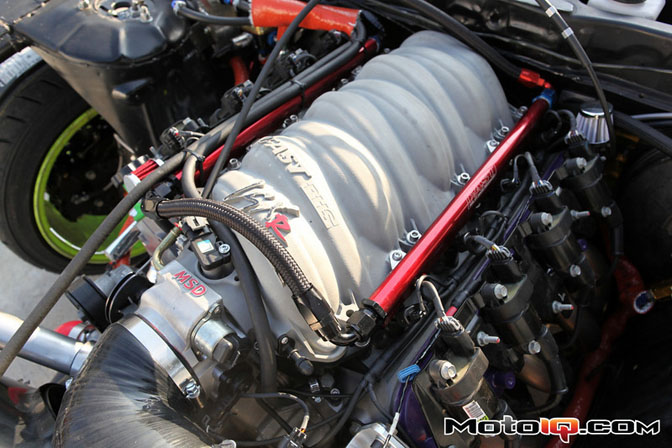 The FAST intake manifold will help the the already healthy LS7 breathe a little better.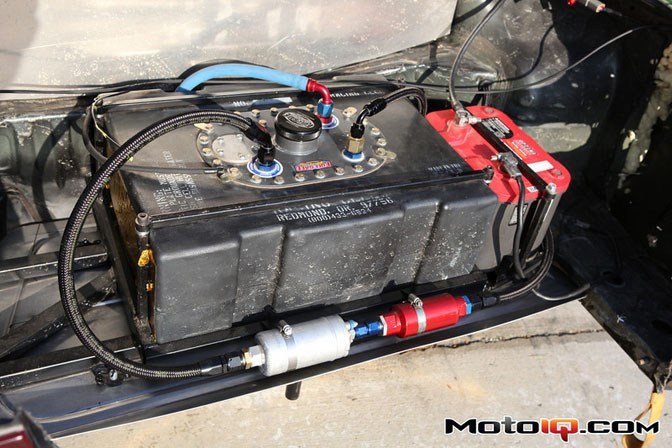 A view of the fuel cell in the rear…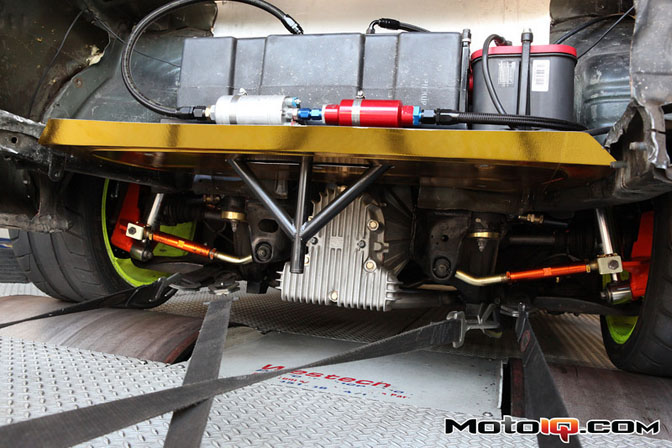 …along with the rear suspension along with the Winters quick change differential. Serious stuff.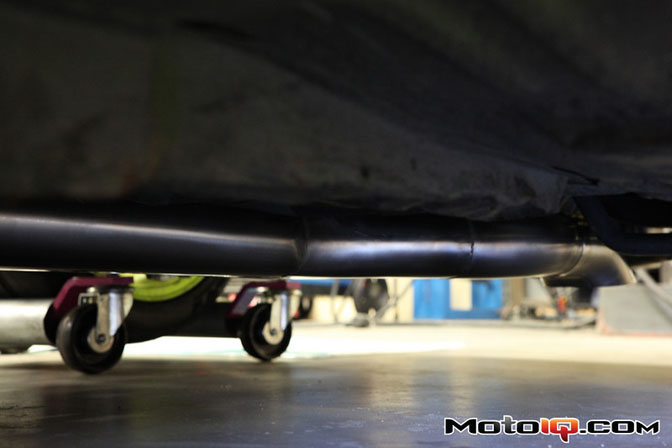 The fellows over at Twins Turbo fabbed up this 4" exhaust underneath the car.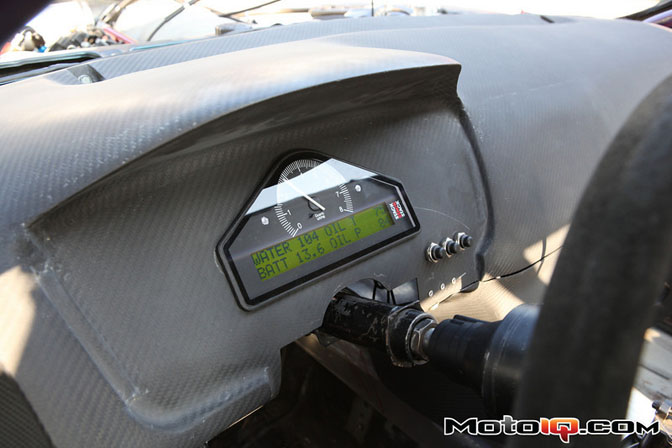 The carbon fiber dash mounted in the car with a Stack cluster and data logging unit.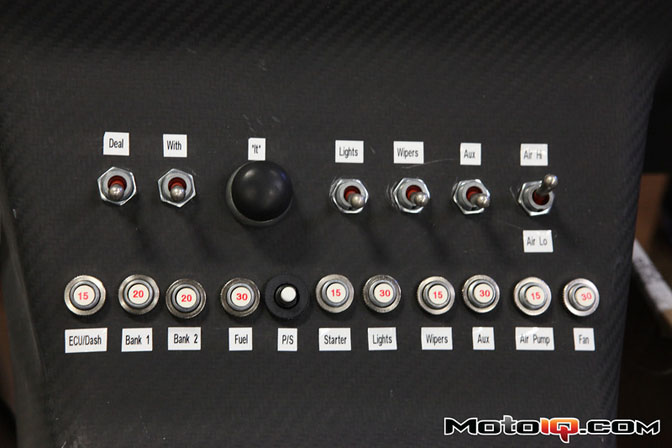 Check out the switch panel. Deal with "it".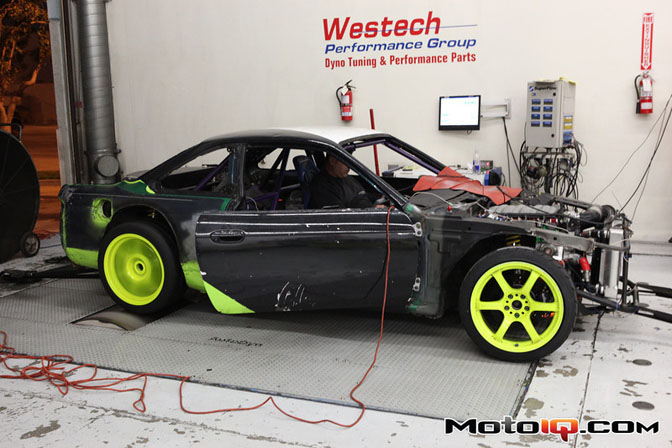 Earlier this week the car hit the dyno at Westech for tuning and a power check.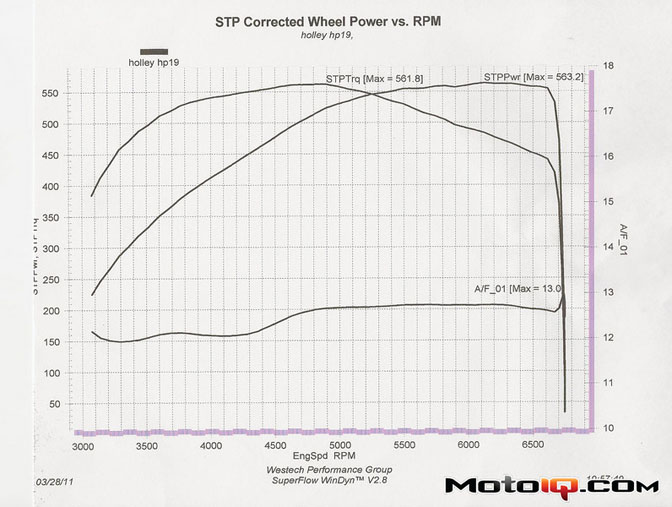 The results? 563 horsepower and 561 foot pounds of torque. That's tons of usable power and torque across the RPM range.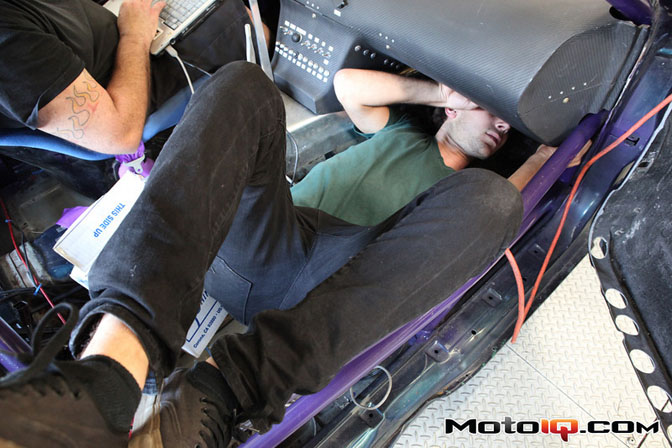 One week to go. See you at Long Beach Matt!
For a more detailed run down of the build, make sure you head over to MotoIQ.com. There's nobody better at the tech side of things than these guys!
-Mike Garrett