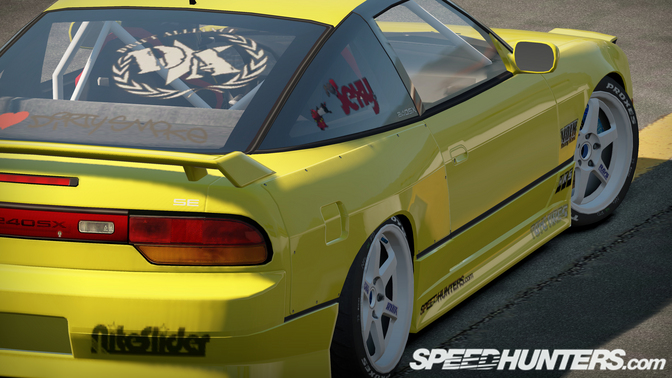 Righto… well I've opened a bit of a can of worms here… it seems like while my recent FAQ post on SHIFT2 UNLEASHED has been greeting positively, it's also started the floodgates to a whole new wave of questions!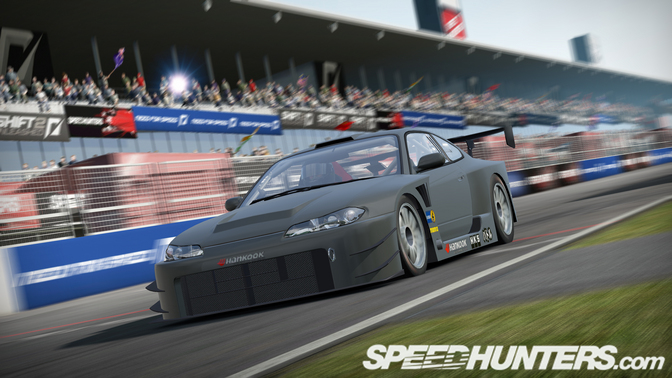 I'm still trying to finish my Nissan showcase but perhaps it will have to wait just a bit longer.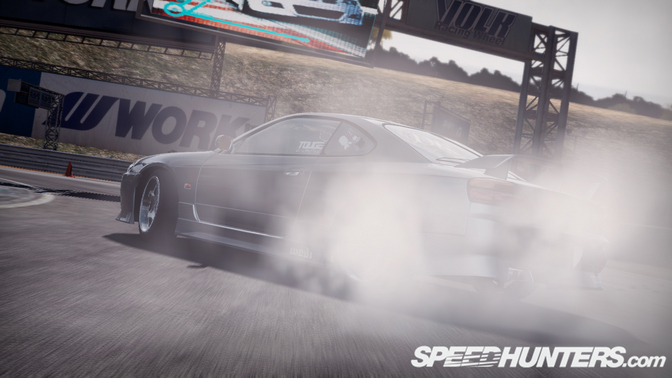 We just have to look at a few of your new questions as there were some very interesting points to answer.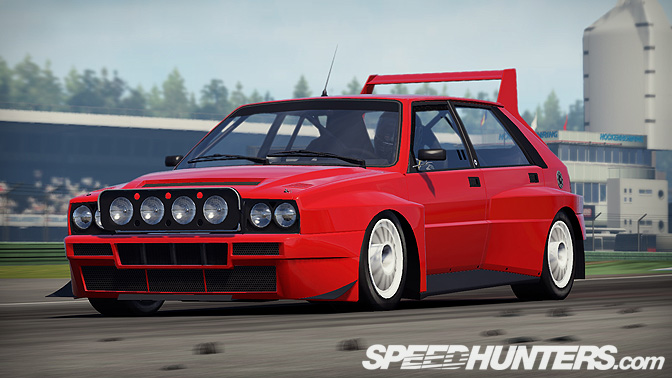 These answers come direct  from the SMS team who were more than happy to take the time to give us some very detailed responses.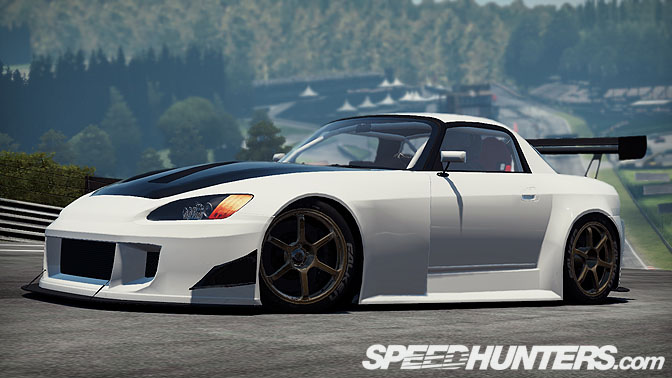 Let's get started!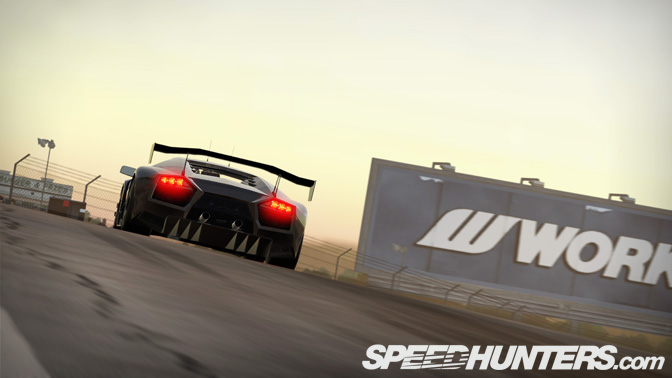 Oggy said:
Have you guys made sure there isn't one overly-dominant car that would be abused in online play? This has ruined a few games for me. In the original Shift, you'd only see maxed-out Murcielagos online, or in Pro Street, it was 69 Camaro's all over the drag leaderboards. I don't want to buy a game where the sole goal of career mode ends up being "save up $1,200,000 to buy the Ferrari F50GT and level 10 upgrades"."
The Works Lamborghini Murcielago LP640 was an absolute beast in Shift 1 and quite rightly so! Instead of nerfing it for the sequel though we've given it a ton of worthy competition to even the playing field with the inclusion of the GT1 cars and the ability to Works convert all other cars. I think you'll be surprised at all the different cars you'll be seeing on your SpeedWall.
Please also remember that Autolog will allow you to play asynchronously against your friends in the same car in a certain event, so you can compete directly with other cars. Of course, you could always set other criteria (such as performance class and vehicle type) to keep things changing.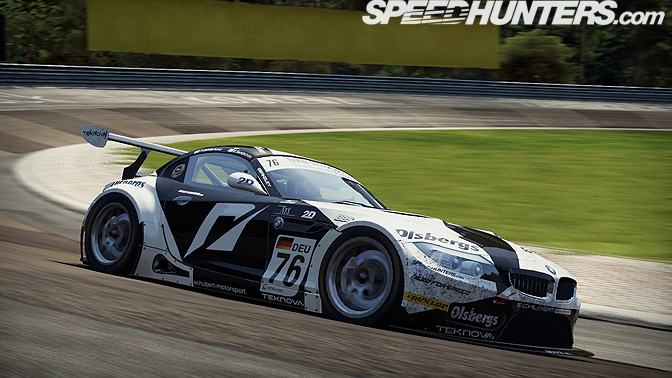 steve said:
…so are details like brake dust on wheels, bugs on windschield etc going to be implemented into the game/ little details like this really add up to the experience of a game like this….
Absolutely – one of the areas we focused on this year was "The Driver's Battle" which includes both build up of dirt and scratches on the car as it progresses through the race (including debris thrown up from the car you're drafting and bugs hitting the windscreen) and degradation of the track (skid marks, gravel/sand pulled onto the track, damage to armco, and marbles).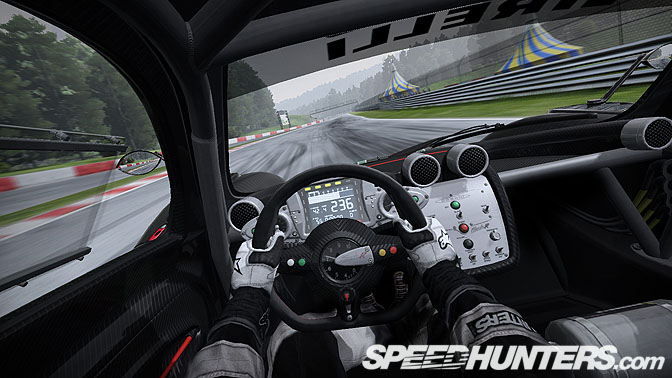 If you look closely inside the cockpit also you'll see working dials for oil temperature and pressure etc, and if you rev the engine you'll see various components like windscreen wipers and catch nets vibrating appropriately.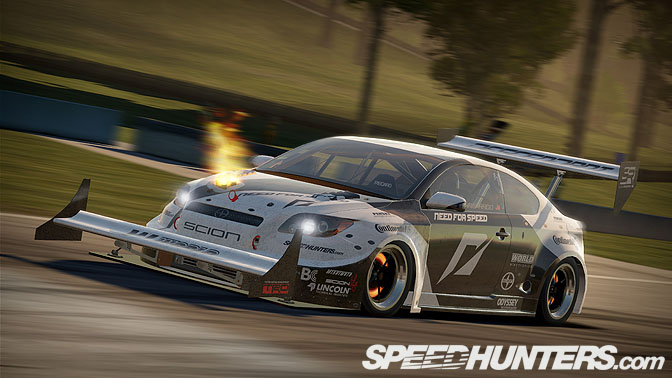 grk said:
Great job on the game! It looks awesome! I have one quick question though: How realistic is crashing. I remember in Forza 1, if you crashed into a wall, the steering would be off and the car would have less power. What would happen if I crashed into a wall in S2U?"
Crashing in SHIFT 2 is all about trying to recreate that feeling of dread that you'd feel in real life. In most driving games you can happily bounce off the walls without any fear but we tried to recreate the true disorientating and frightening experience that is crashing, with visual and audio effects. On top of that, in SHIFT 2, you can now choose to have the damage model fully enabled, with damage being taken by your car to any number of critical parts, including bodywork, suspension, drivetrain, engine and ripping your wheels off.
Also this year we've improved the in-air physics and damage models of the cars to ensure that not only do crashes/barrel rolls look visceral and heart-stopping but are authentic to how they then affect performance and handling. So yes, you might find your car pulling to the left, or if it's a really big crash, missing a tire with the drivetrain busted!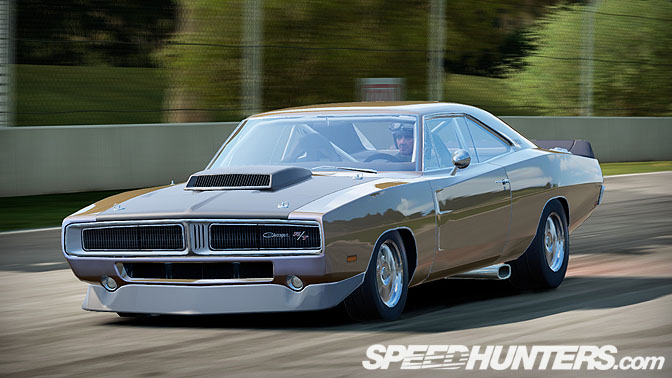 Dragawn said:

Just wondering: -I've seen in the realism video that the weight is calculated with the physics model, but do the physics include the weight distribution of the car ? And of the engine swaps? Not just preset that the car goes oversteer more or something like that, but really a different weight distribution.
Yes weight is calculated like the real thing. Engine swaps do change the weight and weight distribution.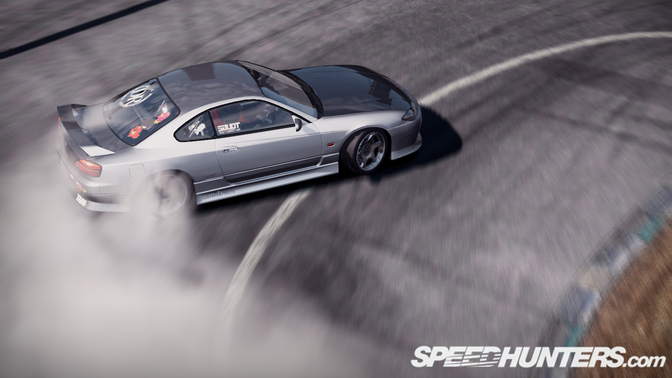 luke said:
one question can u put stickers on the windows?
After much feedback in SHIFT from people that they wanted to be able to put stickers on the windows, we now support this in SHIFT 2.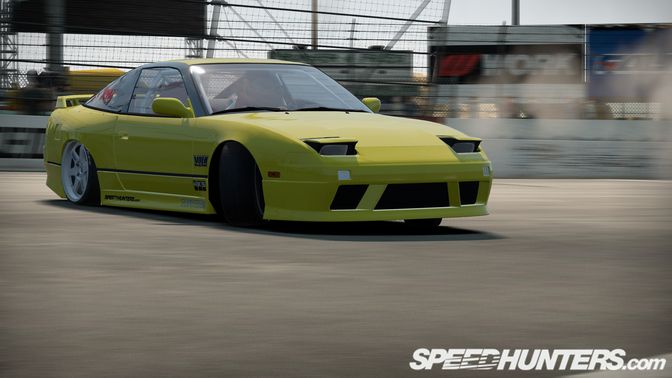 SLAiNTRAX said:
Got a question I bet most of us want answered:
Will the physics be different when drifting?
You'll be pleased to hear that drift now use the same physics set as when racing. However, those of you who drift in real life know that it's very challenging to get the hang of this extreme type of car control. So we had to figure out a way to also make this style of driving accessable to the mainstream gamer audience while also staying true to the hardcore scene.
So the solution was add a power ramp for lower HP cars and as well as some extra input filters/drift aids for gamepads. This allows beginners driving low powered cars (the power adder fades out as you reach 500hp) using game pads some help to stabilize the cars at extreme drift angles. So there is a "pick up and play" aspect to drifting on game pads, but it still feels natural, flowing and controllable using real life drift techniques.
Please note the gamepad filtering is purely to compensate for the lack of Force Feed Back.. Steering wheel users get a raw, unfiltered experience. As with real life, it takes some practice to master.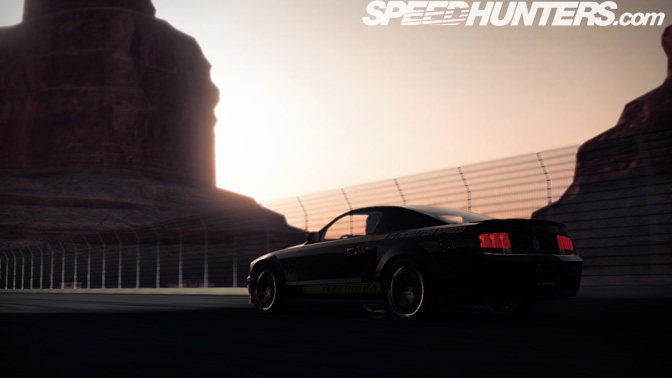 Rattleface Blouses said:
I'm rather upset that photomode questions were not asked or answered. I love sim games, but I am also a photographer. To be honest, Shift 1's photomode was piss poor. Bad compression, bad everything. Will this be improved in Shift 2?
The photo mode in Shift2 is significantly enhanced over what was available in Shift1. You can now access photo mode at any time during a career, quick race, a replay, and directly in the garage. The photomode controls allows you to cycle through all the various camera views (including trackside cams) and also allows you to toggle to a 'walk' mode where you can freely move around the car, rotate/pitch/roll/pan/zoom the camera, and set up the shot exactly as you want it.
Don't forget also that you can also share your photos (and replays) via Autolog.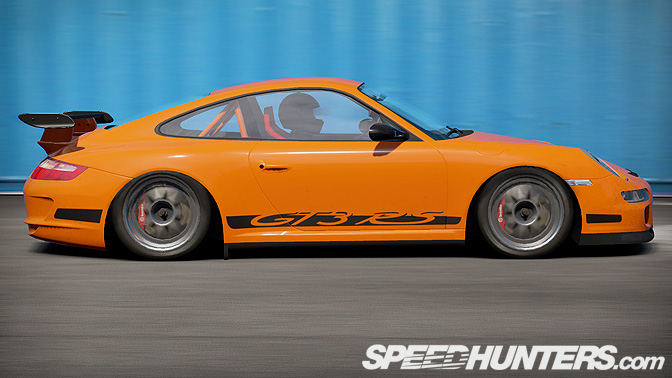 Adam WANGAN MEET CREW SWEDEN said:

Good that you answered the questions, got me even more happy!!
So how is it gonna be with the adjustments regarding the handling of the cars? Brakes/ springs etc
All tuning affects the car's handling as it does in real life and this time round we're going into far more detail than there was in Shift 1… installing new parts on your car will unlock new tuning options and you can test out changes on the track using our new Live Tuning option. Once you're happy with the setup you can then save it to either a specific track or a group of tracks that are similar (eg.. all Oval tracks or all Drift tracks).
We've also included a live telemetry readout that details friction, g-forces, and tire temperature/suspension data so you can see your handling and performance in real time.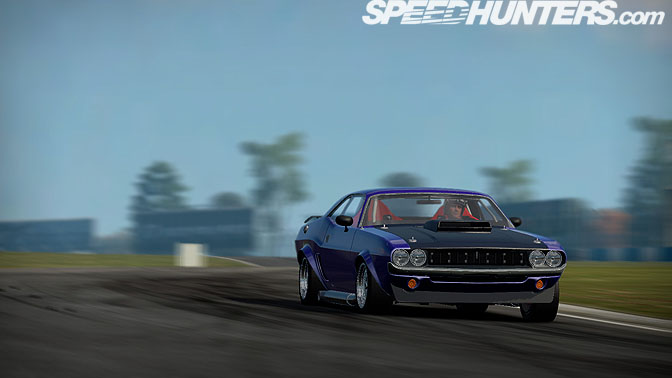 Gonzi said:
Hi there, I have 2 questions about multiplayer.
1) I like to challenge my friends with selected car on selected tracks but I need to be sure, they hadnt use any asistance – will there be a way, how to check this? (in Shift 1 we have to record replay with fraps and show that settings in menu)
2) Will there be any matchmaking system for multiplayer? = I dont wanna race people, which are far better than me – it is not fun. I would love to, if there will be some dynamic online rank, which will grow or shrink based on your online wins/loses and when you will find some online game, there will be people with aproximatelly same rank.
There is no option to filter by a specific handling mode, but you can now filter by camera view. So if you want to ensure everyone is driving from helmet cam the option is available.
Matchmaking incorporates a number of criteria but always tries to connect you with players of a similar Driver Level to your own with good connection speeds. You can keep track of your Online Wins/Losses, Online Play Time and your Driver Level from within the Autolog Driver Profile tab.
Fans will also be pleased to hear too that we've included two new matchmaking rules to address feedback we heard back from you guys on Shift 1 that aggressive players were ruining your experience by constantly trading paint or crashing into you on the first corner…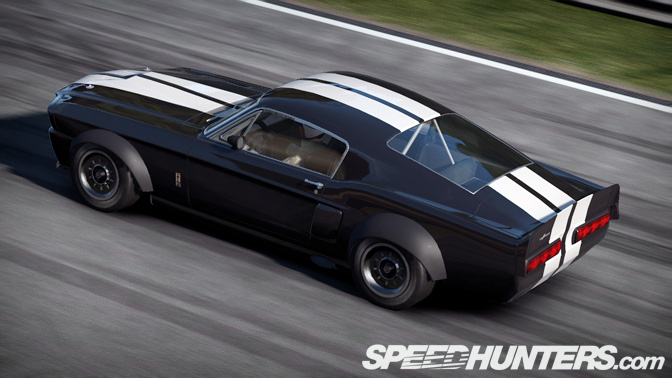 Although we've removed visibility of Aggression vs Precision from the game, we still monitor it under the hood and now use it when matchmaking. This means that if you drive well, you'll be matched up against other similar guys. The second is your Disconnect % – ie.. if you're a bit of a sore loser and pull the cable out of your machine when you're not winning then you're gradually gonna find it harder to play with those that are there to genuinely have a good time on the track.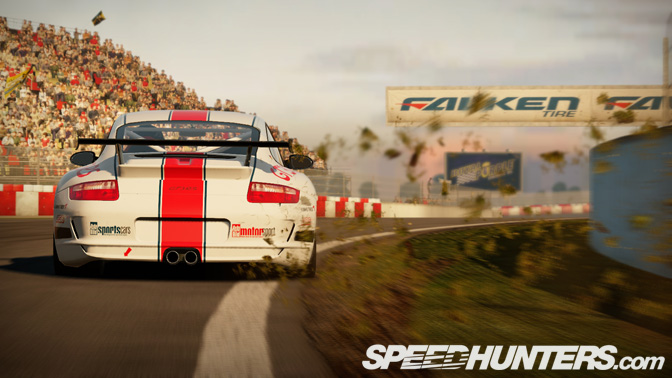 Bryce said:
This all sounds great Rod. I'm still hoping you'll answer about whether the consoles will be able to take high resolution photos like the PCs, which I suspect is what we're seeing here. If not, it's not a deal breaker, but it just seems a waste of developer time to make things so realistic looking in the game, if they can't be shared in a photographic setting.
Photos on PC are taken at the resolution you play at (eg.. 1600×1200) so make great desktop wallpapers! Photos on console are 720p, and all can be shared via your Autolog Gallery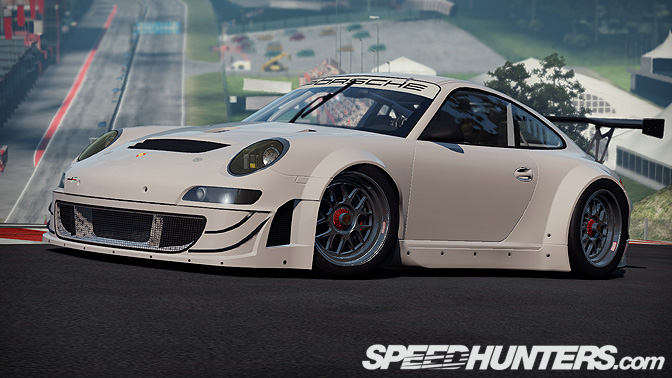 grudas said:
Could you please let me know if shift 2 has Anti Aliasing on PC of course.
Yes, we have a deferred rendering engine which supports 4xMSAA and up to 16 x anisotropic texture filtering.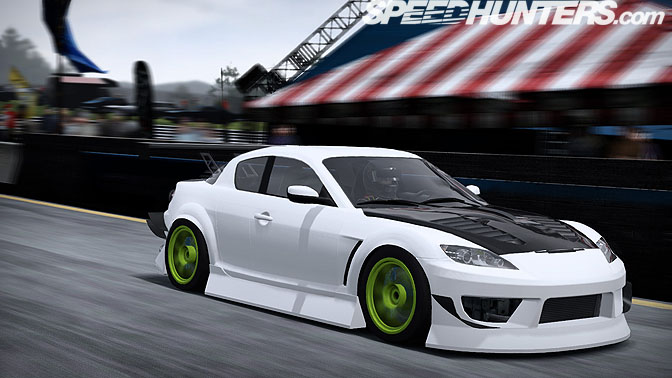 4ZFEED said:
One question, how big will the garage be this time? is it big enought that you could fit one of everything in it or even more than one of the same model?
Garage Slots have been removed in Shift 2 Unleashed so you can comfortably fit one of every car in now. It's also possible to have several versions of the same car model in your garage now with SHIFT2 UNLEASHED.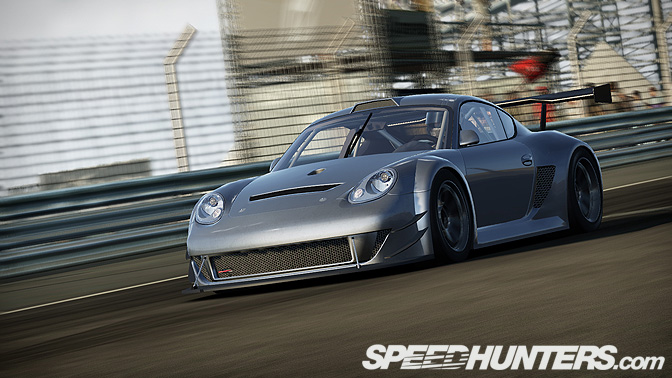 BTW a few of you were asking about DLC packages, and we'll be revealing these soon on Speedhunters and shift2unleashed.com. Stay tuned!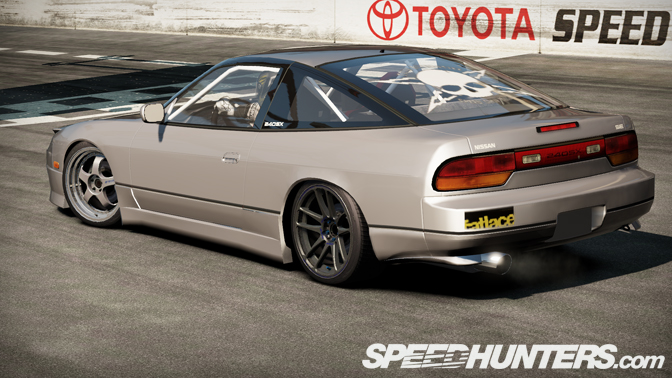 Ok then. I wanted to show you more Nissans! First off, some people seem to be extremely concerned about rear wing deletes so I thought I'd build up this version of the S13 to show you.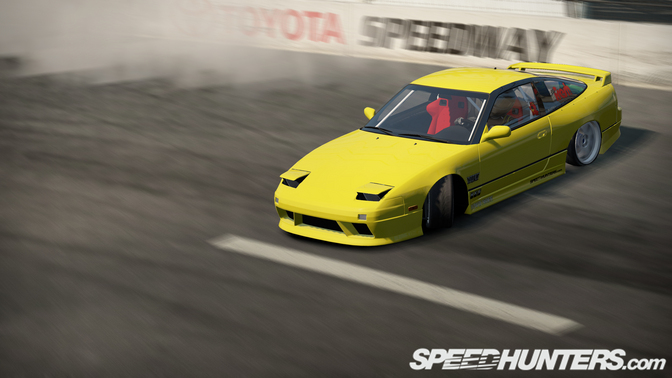 The yellow color was partially inspired by one the C's Garage S13s BTW.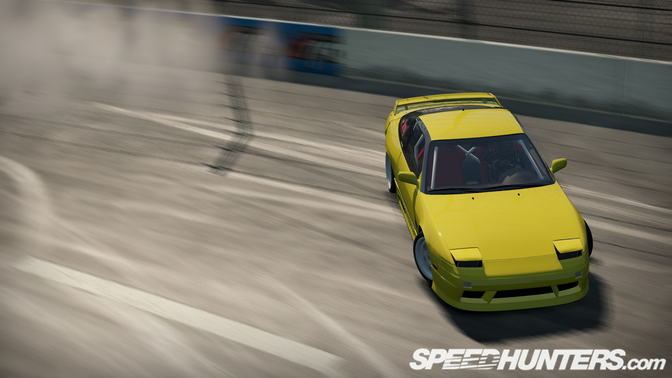 Since this car started life as an USDM spec machine, we've offered the option to swap in a SR20DET.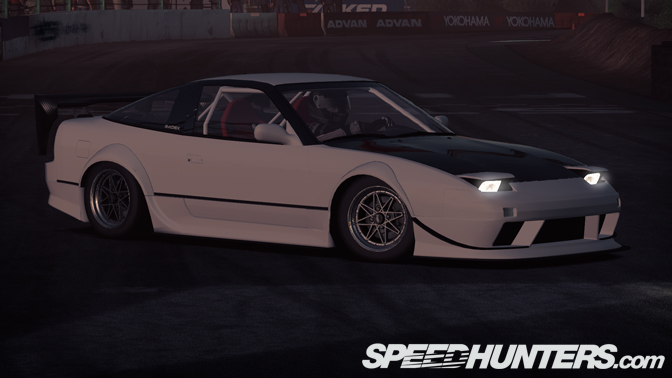 BTW Mark Arcenal from Fatlace was up in Canada last week visiting our studio and we built up this particular S13 together. He seemed to like the combo of the small diameter Equips on the S-Chassis with the flared arches.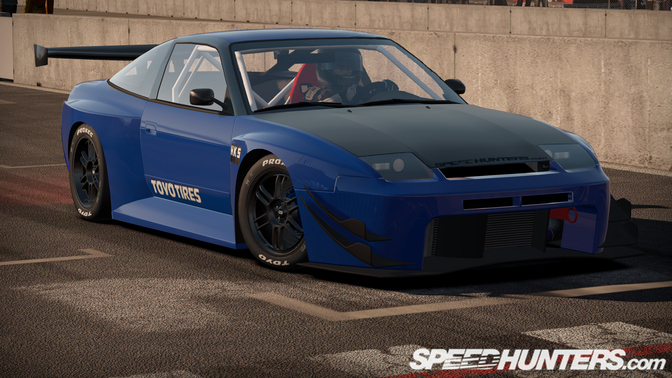 Here's the Works version of the S13.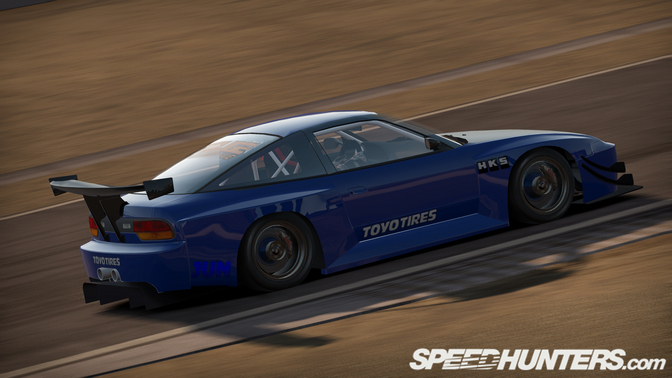 I painted it blue in honour of the first IMSA GTU S13 racing machines from the early 1990s.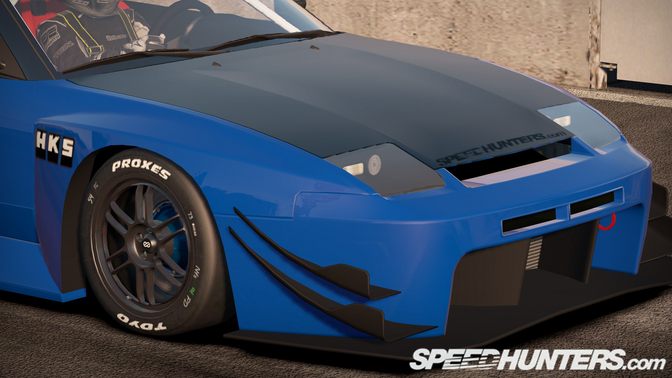 This is definitely a circuit racing set up.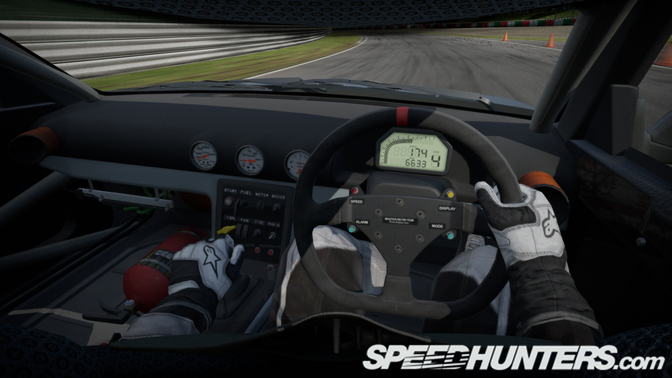 A quick look at the Work spec S13's cockpit setup.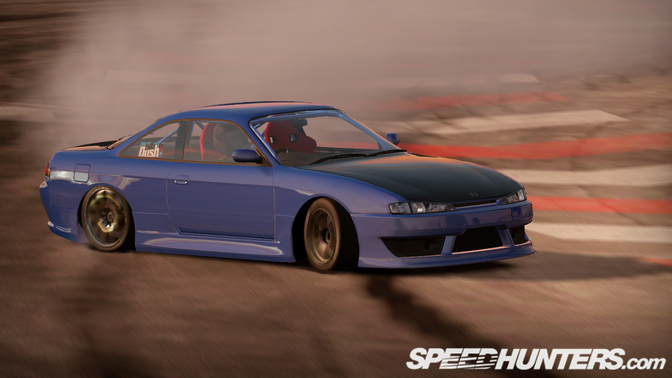 Interestingly the S14A in game started life as a UK spec RHD 200SX. Look ma no rear wing!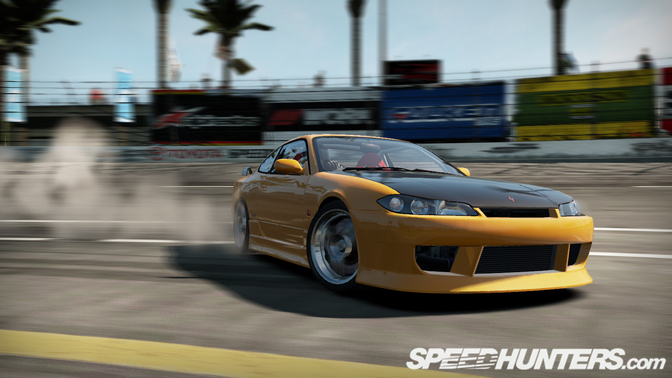 The S15 obviously is RHD.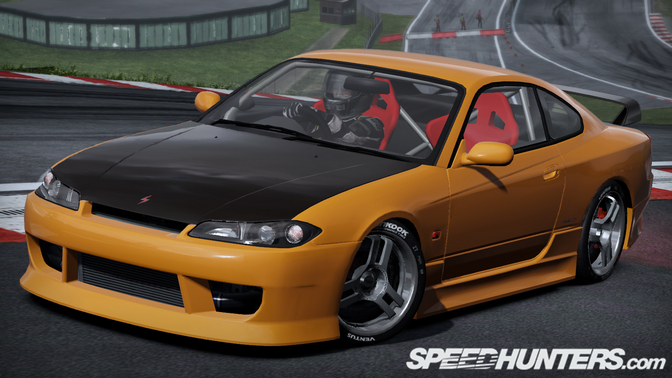 I started out styling the car with the intention of honouring both the D1GP Taniguchi S15 and the original orange look of Phil Morrison's Driftworks machine.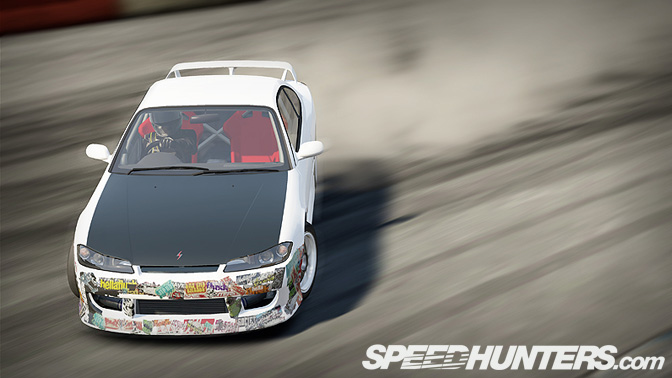 I then tried a sticker bomb approach… just to see if it could be done.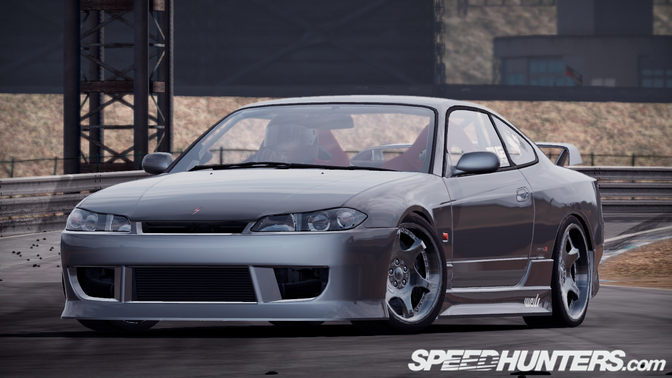 I then settled on this more VIPish set up by bolting on a set of Weds Kranze Bazreias.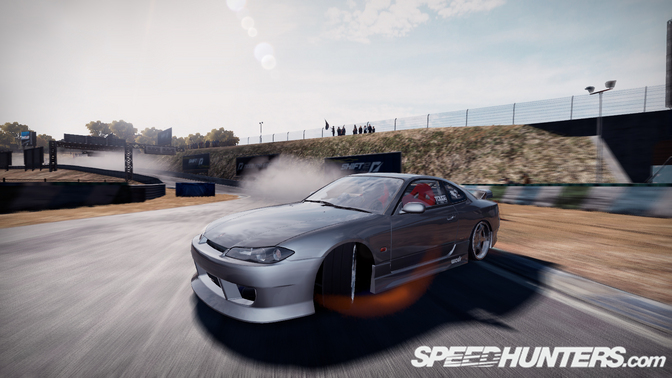 Engine swap-wise the S15 upgrades to a RB26 sourced from the R34. While it makes the car more nose-heavy, you can have a great time making big smoke with this setup.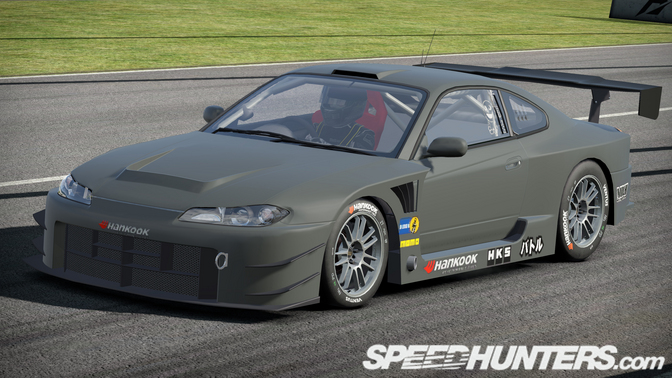 Here's the Works kit for the S15.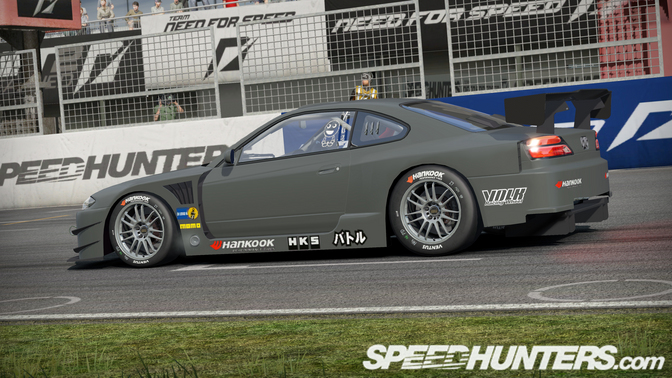 I styled the car to be slightly inspired by the Scorch Racing time attack S15.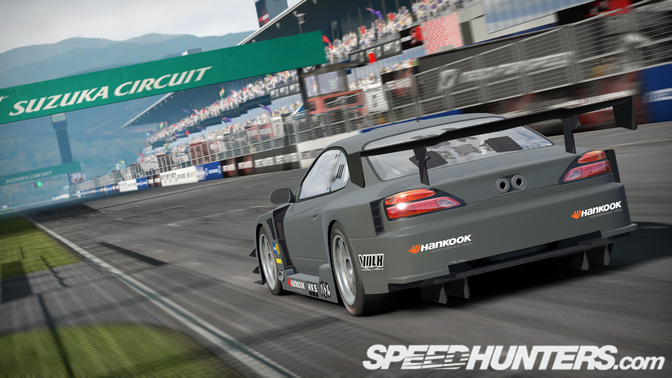 The upgrade package also has a little bit in common with the old GT300 S15 racing cars, although gobs more power!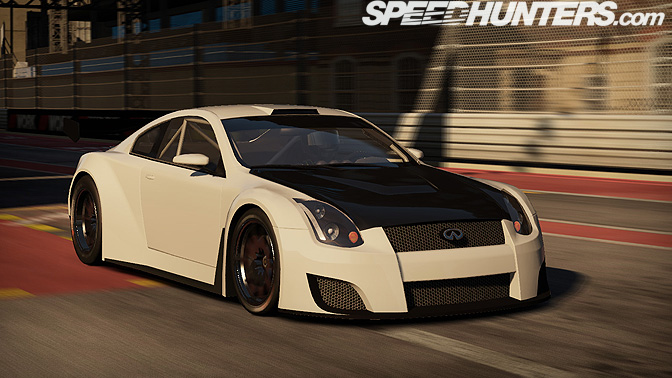 The G35 also gets the RB26 swap… here's a peek at the works kit.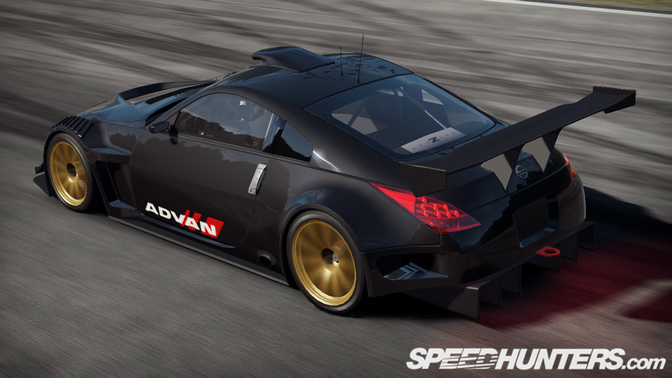 We elected to allow the V8 engine from the Sumo Power GT1 machines to be shoehorned into the 350Z. This really changes the character of the car I have to say!… that Works kit is looking ace too.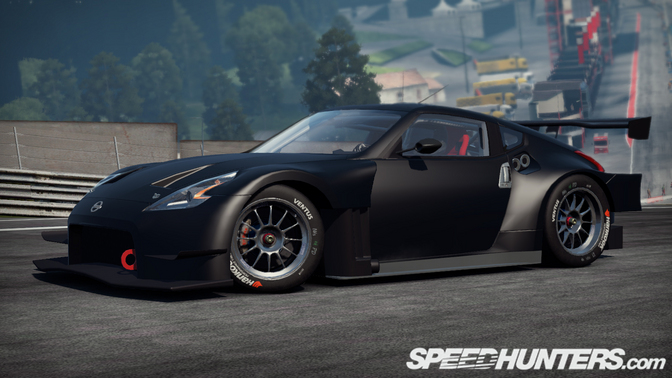 The 370Z also gets the Nissan V8 too which should make it a great drifter.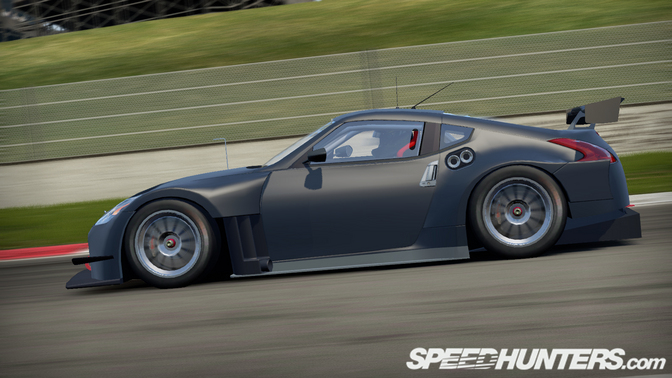 You can also strap turbos if you want a truly insane race or drift experience… let's see how many of you go for this setup in your Autolog drift battles.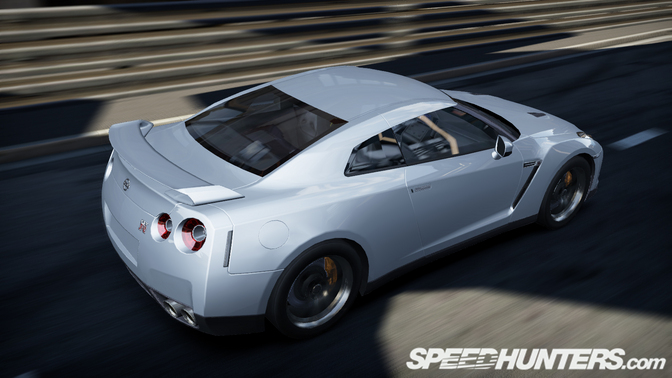 The regular R35 GT-R is a USDM spec machine and therefore is LHD.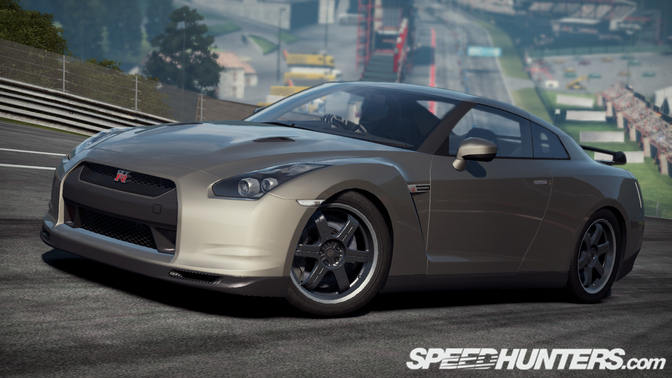 Interestingly though, the Spec V is RHD. I'm not sure why SMS did this! Both cars have different works kits setups too.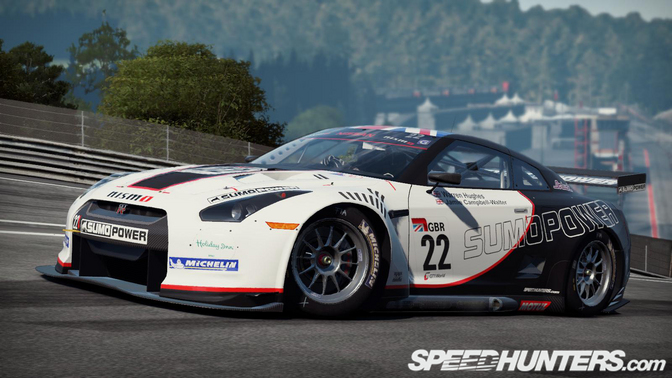 One of the ultimate driving experiences in the game has to be piloting the Sumo Power GT1 spec GT-R. It's quite a beast of a car.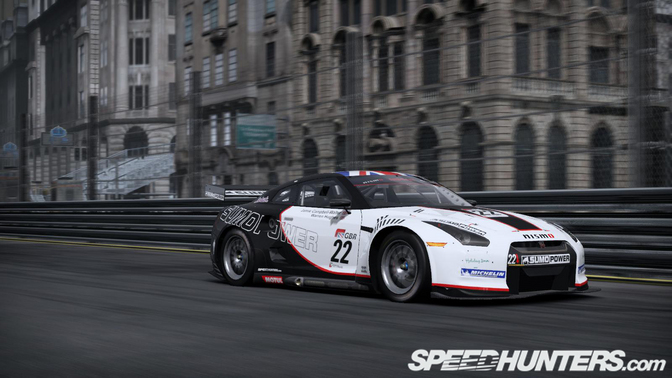 And is a machine I repeatedly return to. It's truly epic!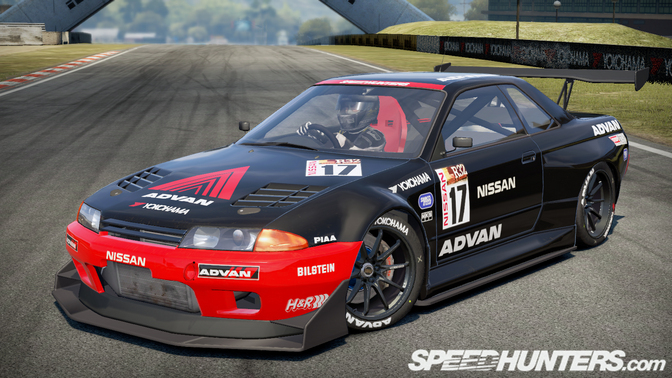 Ok guys. I'm flying off to New Zealand today for some much needed R&R so you won't be hearing from me for a few weeks. I hope you've enjoyed learning a little bit about what goes on behind the scenes in a video game production, especially a project which has been directly influenced by you, the Speedhunters readers. I've poured my heart and soul into SHIFT2 UNLEASHED and a sincerely hope you enjoy the end product!
I'd also like to tip my hat to the Slightly Mad Studio crew for being fantastic collaborators on this amazing game project. Cheers guys!
:Rod Chong