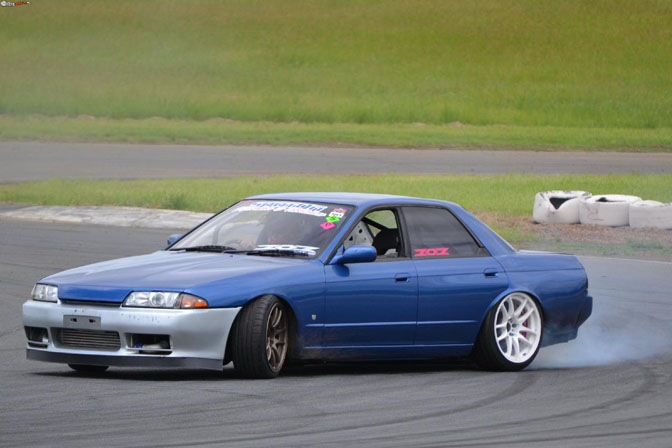 There's something undeniably cool about a low four-door Skyline built for drifting. When I saw that Kyle Vance sent some photos his four-door R32 from Australia, I had to post it for 32 day.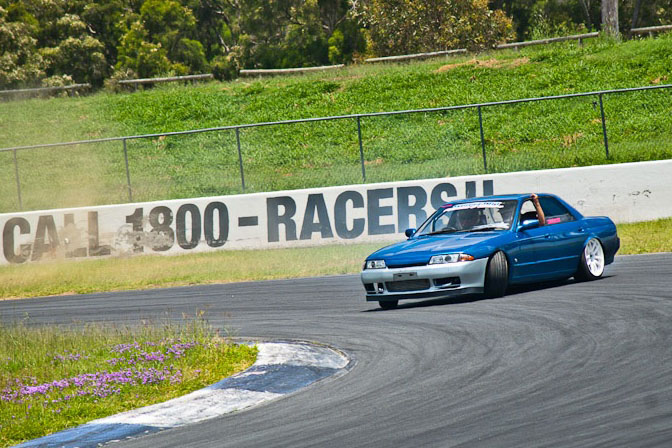 One thing that caught my eye on Kyle's R32 is the clean and low stance. The body is essentially stock, but he's got it dropped low on a set of Nismo coilovers. Wheels are Work Emotion CR Kais tucked into messaged stock fenders.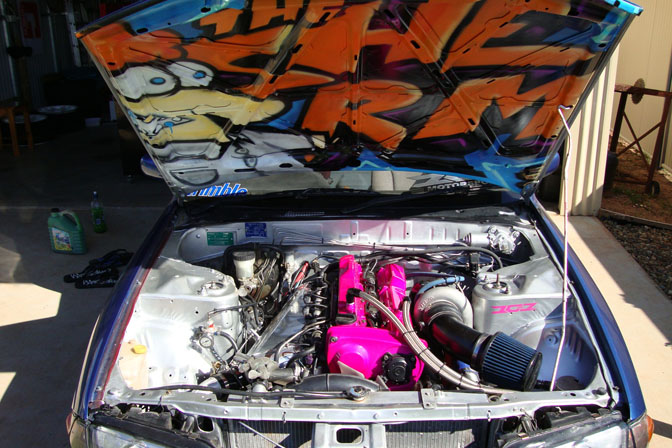 The engine bay looks pretty serious. That's an RB25 with a gt3076r turbine. Also, dig the art on the underside of the hood!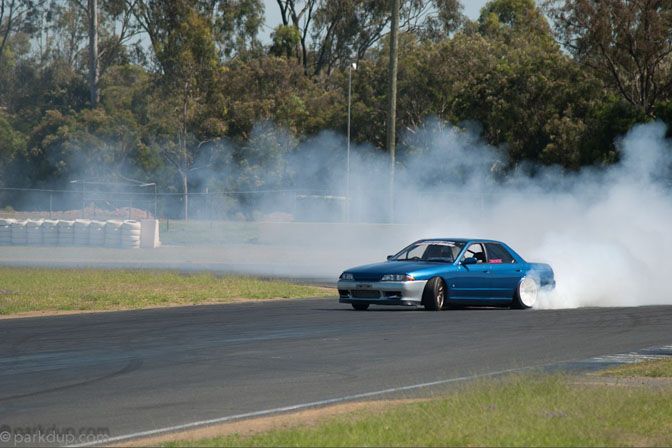 The tuned RB looks like it has no problems making big smoke when Kyle takes the car out for some slides.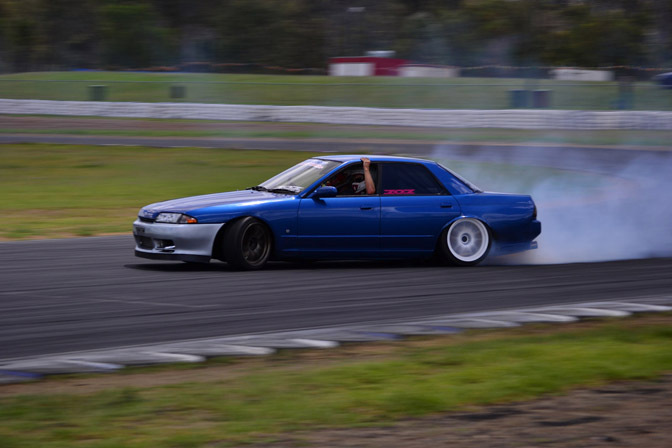 Interestingly, the car as you see it here no longer exists.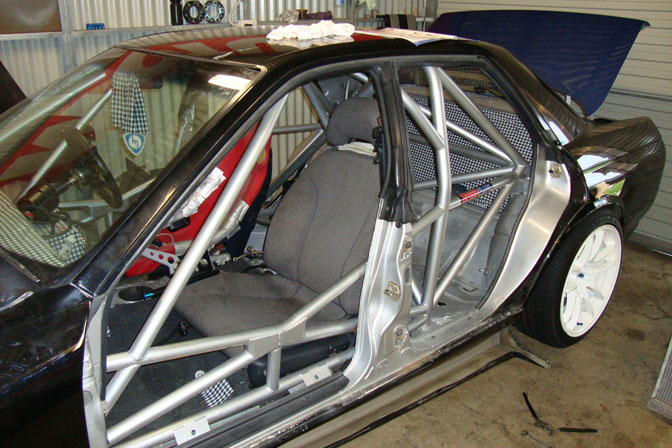 That's because Kyle stripped the blue car and used the parts as a basis for a new, bigger and better R32 sedan that he's building right now. Here you can see the progress on the cage.
Thanks for sharing Kyle! Please keep us updated on the R32!
-Mike Garrett