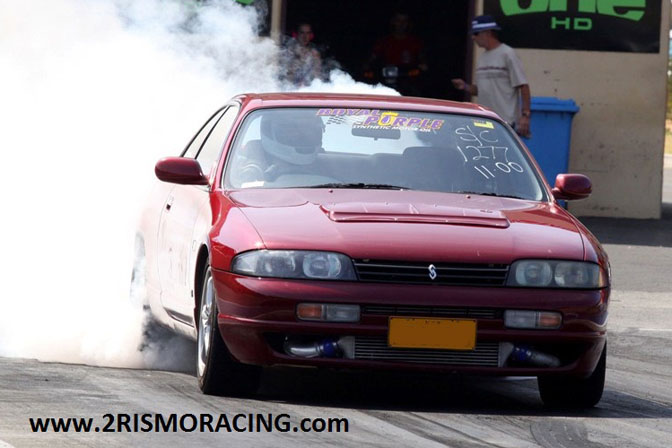 Here's another one for R33 day. Adrian Hodgson from Australia built his ECR33 Skyline not for drifting or time attack, but for the old fashioned quarter mile. That doesn't mean that Adrian's Skyline only sees the track though. The car can easily drive 85 miles to the drag strip, turn in 10 second ET's and then drive home.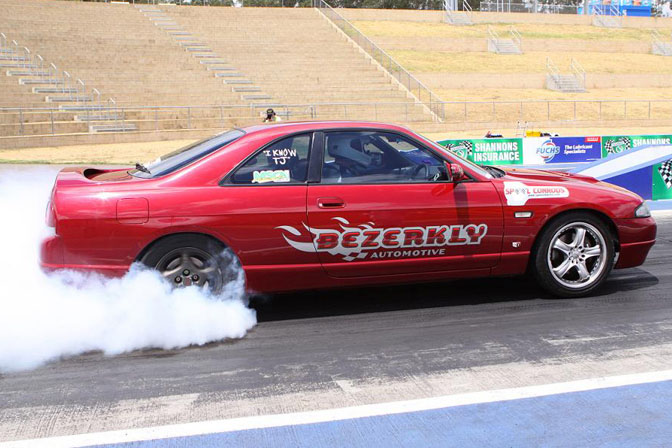 Over the 10 years that he's owned the Skyline, he's built it into one hell of a street car.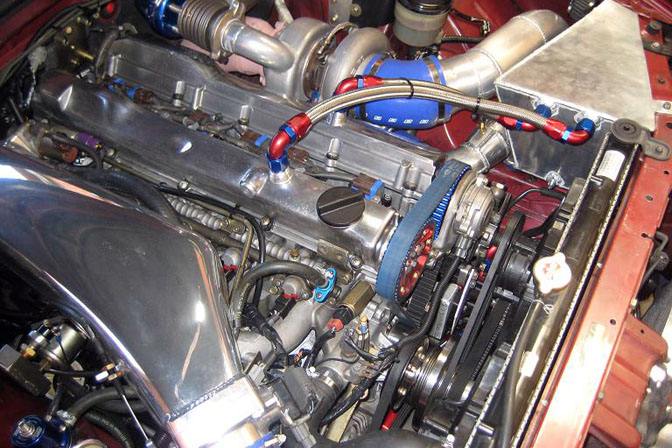 Powering the R33 is this fully built RB25 with a Garrett GT35R turbine.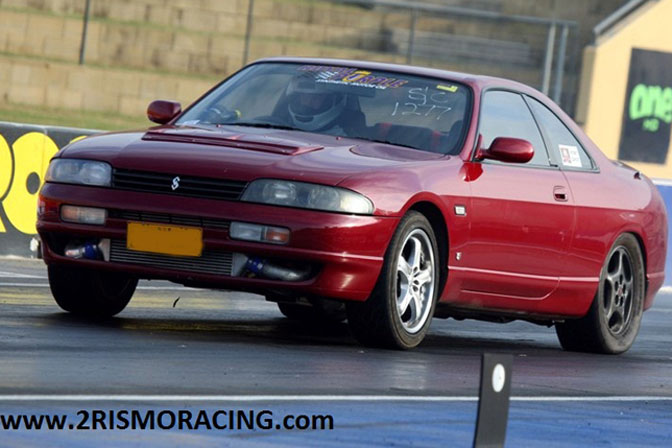 To help get all that RB thrust to the ground, Adrian is using a Ford C4 automatic transmission with a transbrake setup.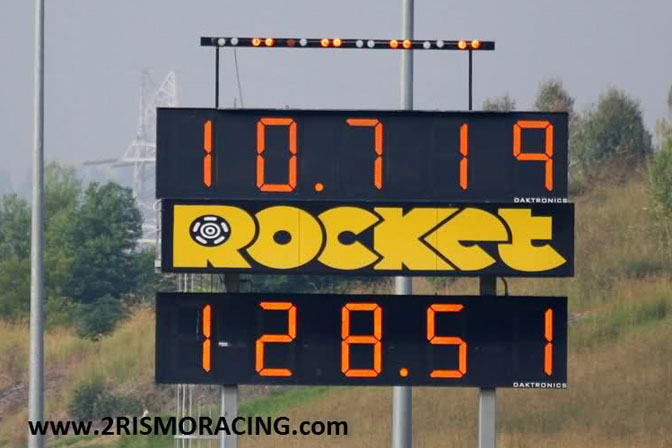 Adrian's best ET to date – the photo speaks for itself here.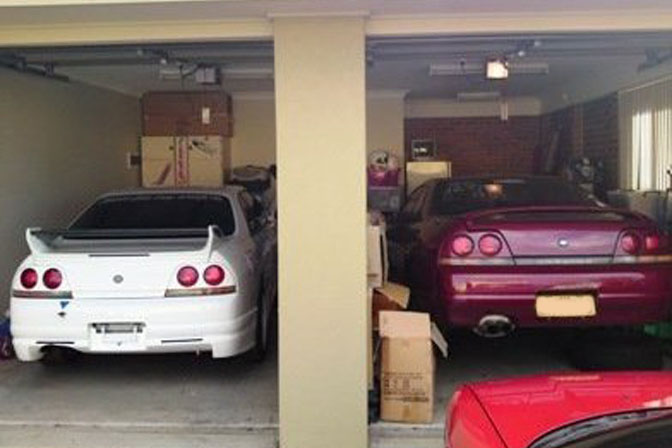 If the red car wasn't enough, he's moved onto another R33 drag project. With this one he's looking to break the 1000 horsepower barrier.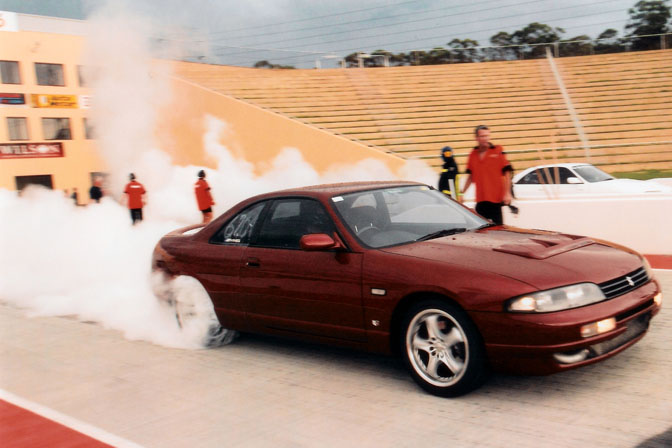 For more on this car, you can check out Adrian's site, 2rismoracing.com.
-Mike Garrett