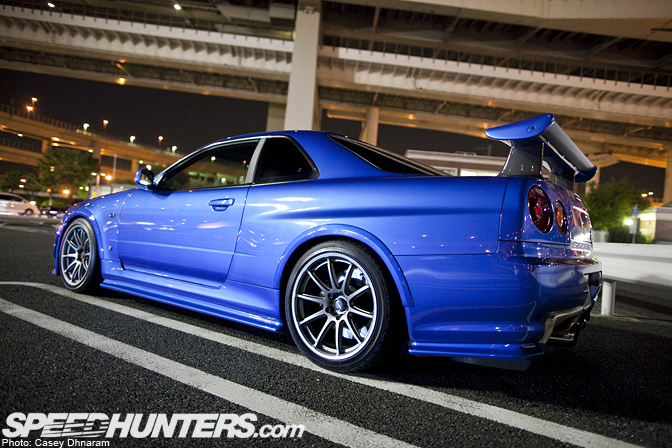 During my Japan trip last year we were lucky enough to visit Daikoku Futo two nights in a row. Being a Friday and Saturday the car park was completely packed with hundreds of cool cars. Before the night got crazy I noticed a vibrant blue R34 GT-R Skyline parked right away from everyone else. At first I thought it may have been the ever so famous Dino Dalle Carbonare, but unfortunately it wasn't.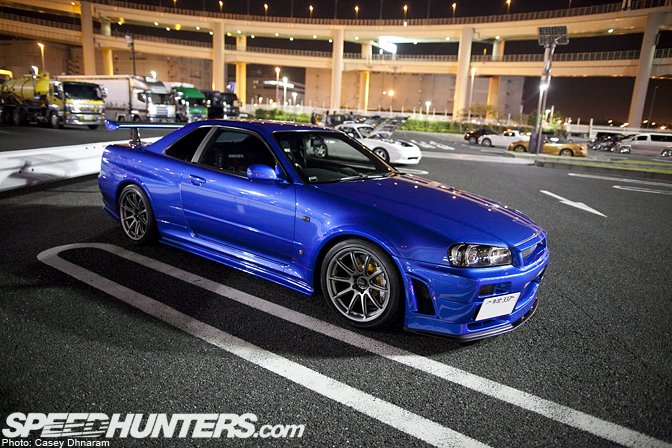 Taking a closer look, the GT-R was lit up like an angel underneath the warmth of the Daikoku lights. On the exterior you'll notice the car has been lowered on a set of 18" Rota GT-A's, a raised factory rear spoiler…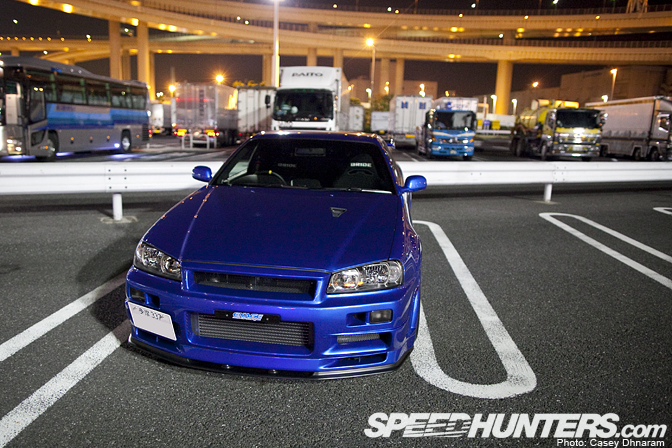 …and a Nismo front lip. With these minor modifications it gives the GT-R the perfect touch.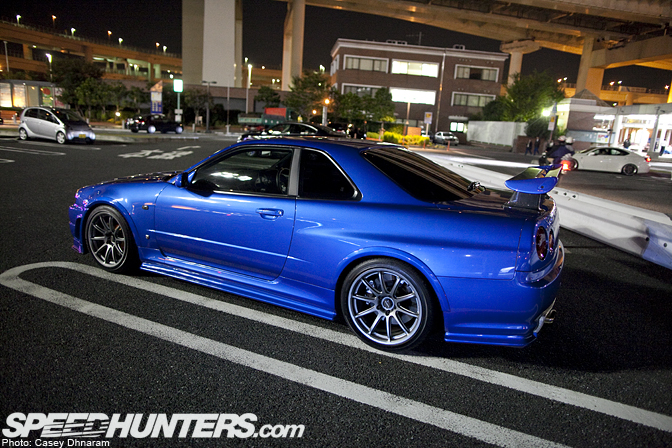 I really do appreciate how cars are modified in Japan and look forward to visiting again next month.
-Casey Dhnaram.