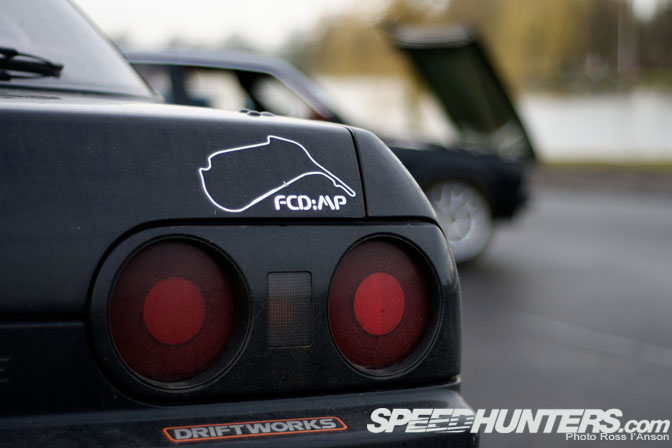 Drifting is becoming ever more popular in the UK. Over the last ten years or so the fascination of throwing a car sideways through a series of bends has grown from the realms of the rally boys and is now becoming recognized as a stand alone sport. The problem faced by UK drifters has always been that amount of drift friendly venues that will allow practice days are few and far between.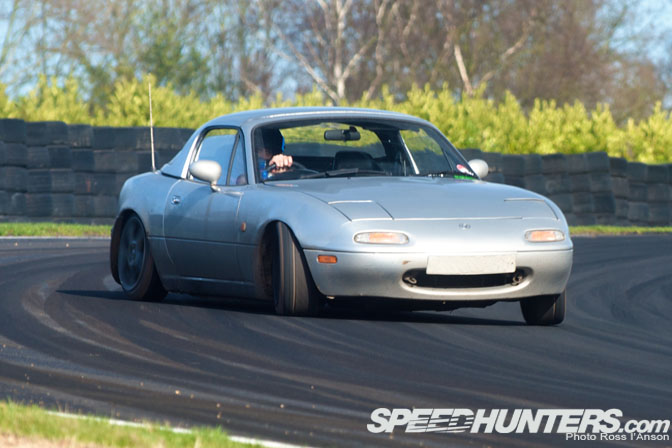 For a number of years Santa Pod raceway has run their excellent Drift What You Brung days, catering for everybody from the raw beginner in their very first rear-wheel-drive car up to the pro driver wanting a bit of set up time. Over the last few years Santa Pod has been a life-line for the UK drift scene. The problem was there were no regular drift days available once you wanted to progress from the relative safety of Santa Pod's coned layouts to a purpose built circuit. Until now.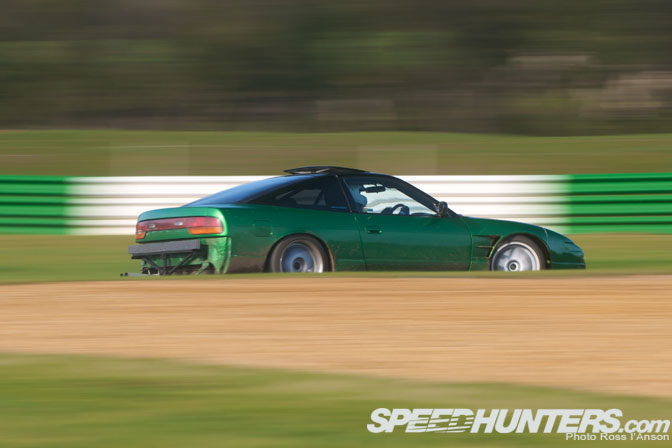 I visited Mallory Park on the very first drift day the circuit held, I returned almost one year later to see how the regular drift days were progressing.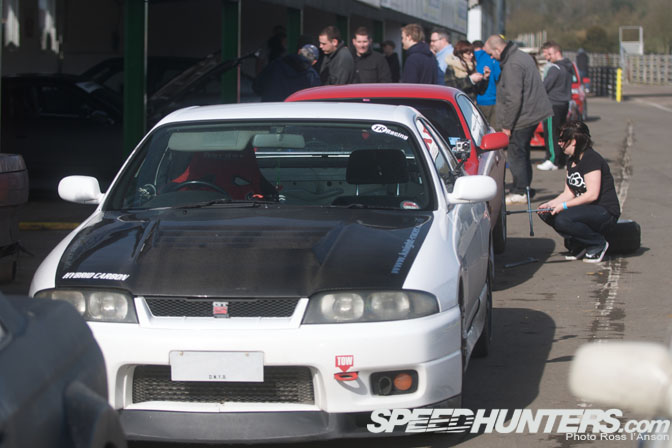 The first day I attended there were 5 drivers booked in. one year down the line I'm happy to say it was a sell out! 28 booked in plus 10 guests.. Busy day.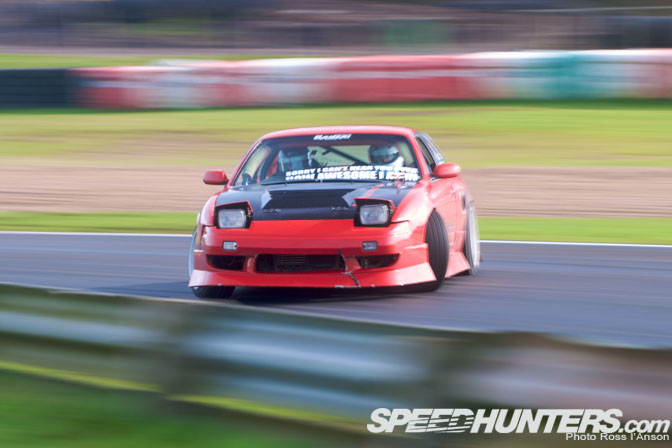 Mallory pretty much caters for every level of drift ability.  From the 100mph 4th gear scariness of Gerrards …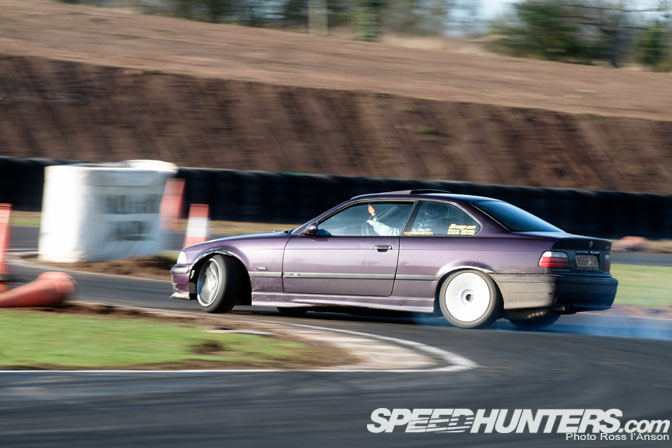 … to the slightly more sedate second gear Edwinas …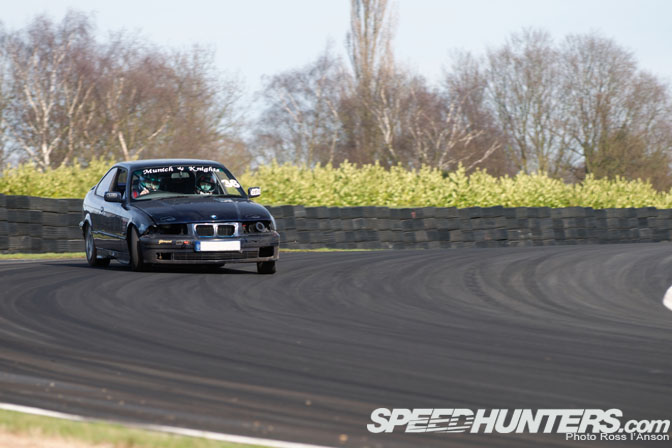 … and to the awesome elevation change through the Devils Elbow, Mallory certainly has something for everybody.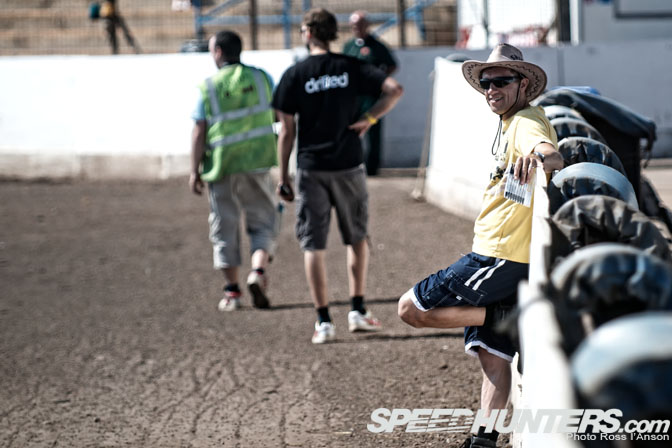 The day was pure grassroots drifting at its best. With the majority of cars driven to the track the field was quite varied. From near stock S-bodies …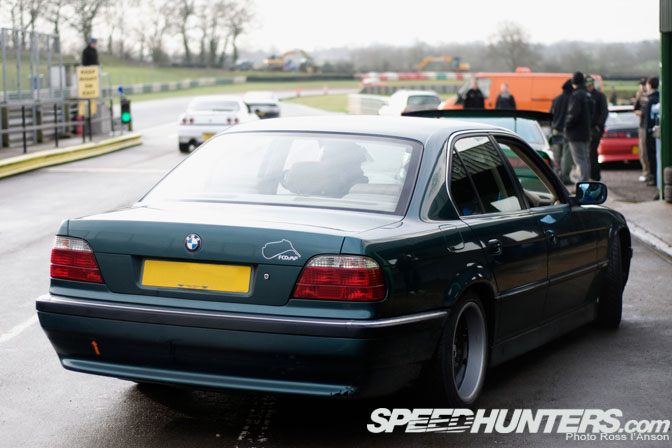 … to a VIP E32 740 drifter.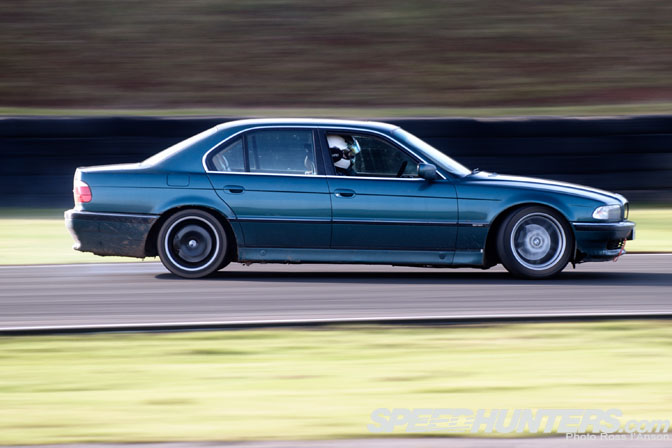 What ever way you look at it, this is one huge car to go drifting with.. Love it!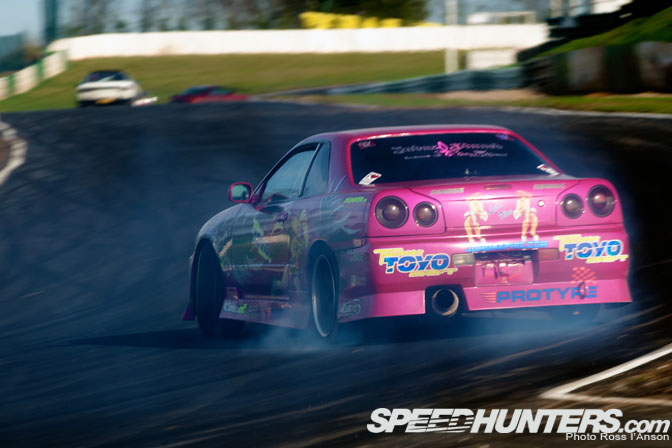 Last time I saw this R34 Skyline,  it was in the JDM Allstars Wembley paddock with Rod snapping the home grown Speedhunters.com stickers adorning the rear quarter panels. It's great to see it out on track being driven.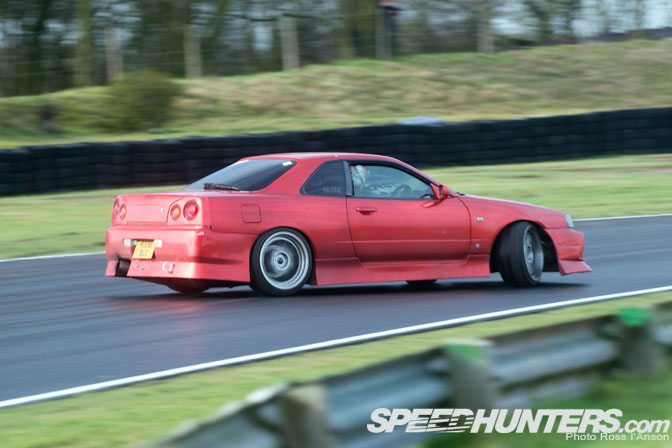 It was in fact one of a pair of R34s ripping it up all day.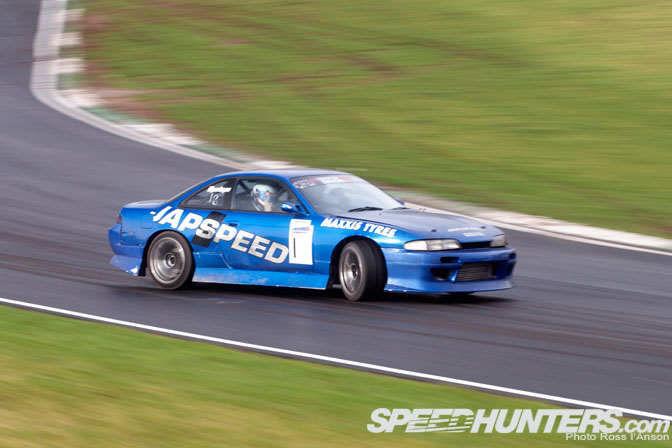 A few pro drivers turned up for a cheeky bit of off season practice. 2009 BDC champion Steve Biagioni for one.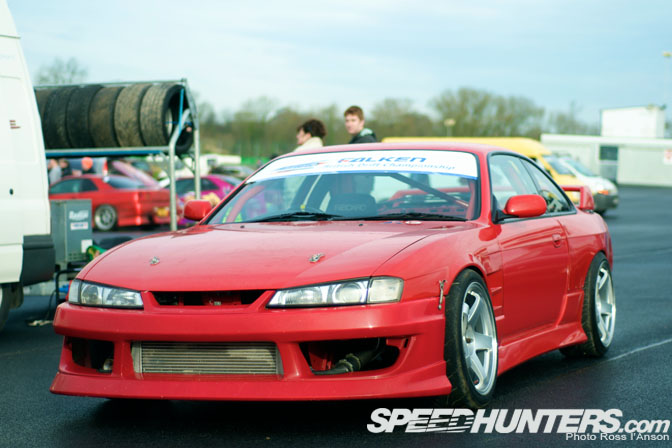 Steve Moore in his super clean S14a.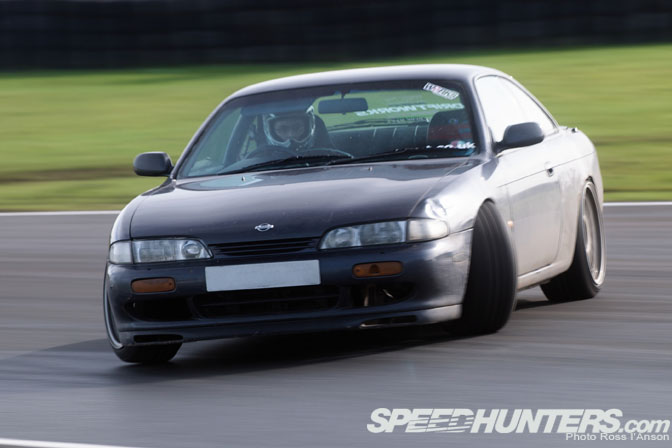 Old Corolla legends never die, they just buy S-bodies and attend Mallory. Chris 'Paz' Parry showed he has lost non of his skills over the last few years being smooth and consistent all day.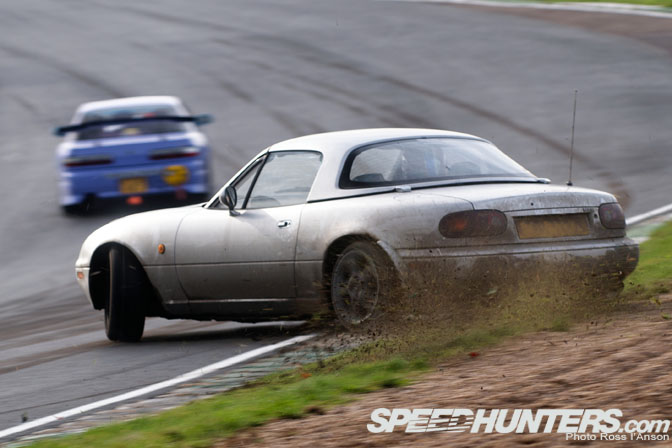 Jim from Jims Factory took a day away from his airbrush to give the MX5 death.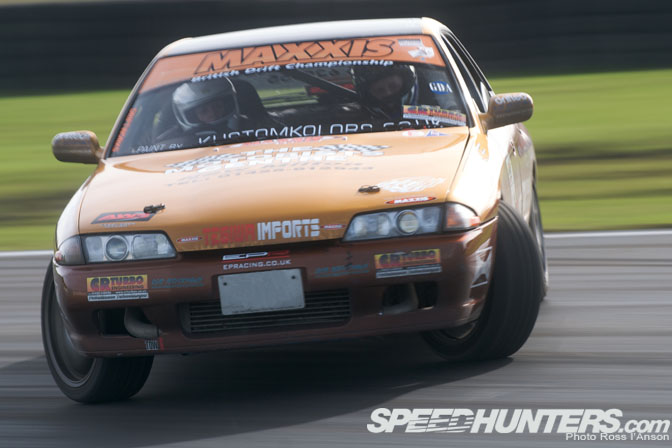 Julie Robinson made a long trip up from the south coast for a bit of pre season practice.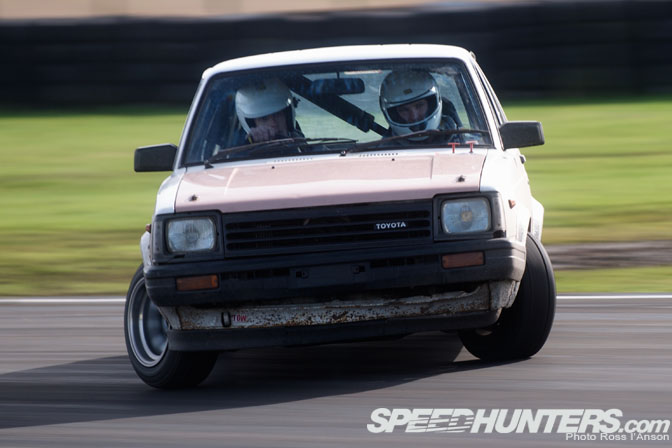 Along with Andy Turvington in the XE powered KP60 Starlet.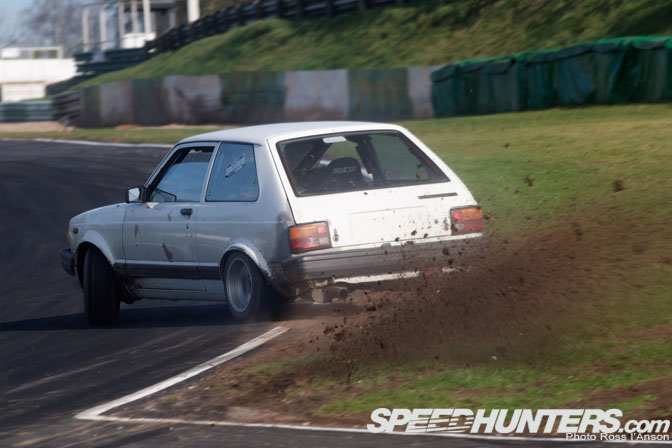 There are two people in the UK who can REALLY drive a KP60 and Andy is most definitely one of them!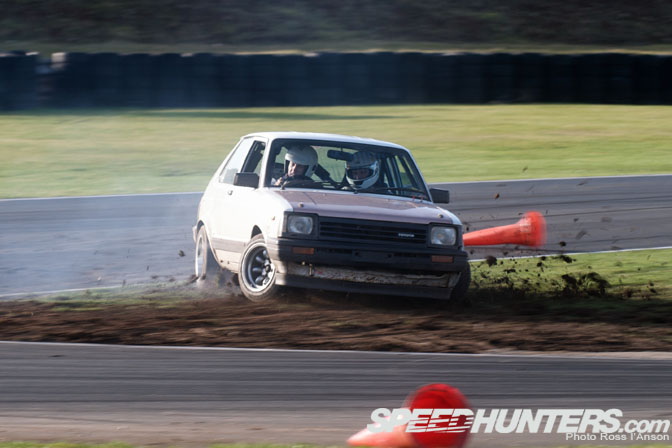 He didn't always get it right but was by far the driver of the day.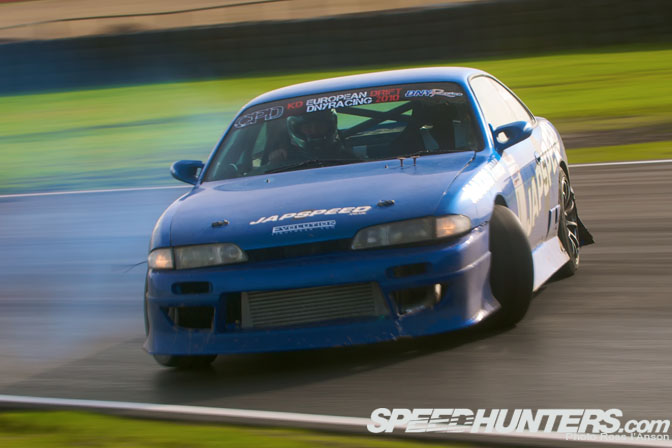 Rally-cross star Liam Doran was adapting his rally-cross skills to drifting. From what he was doing on track I think we are going to be seeing a lot more or Mr Doran over the next few months.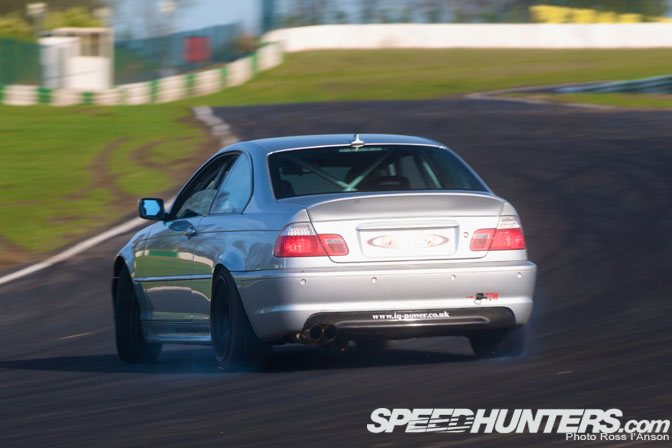 This 330CI now packs a supercharger.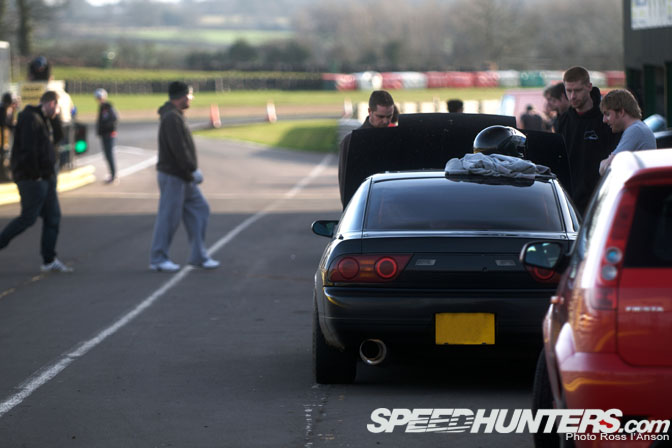 As usual with drifting if you encounter a problem throughout the day you will always find people willing to help you out of a spot.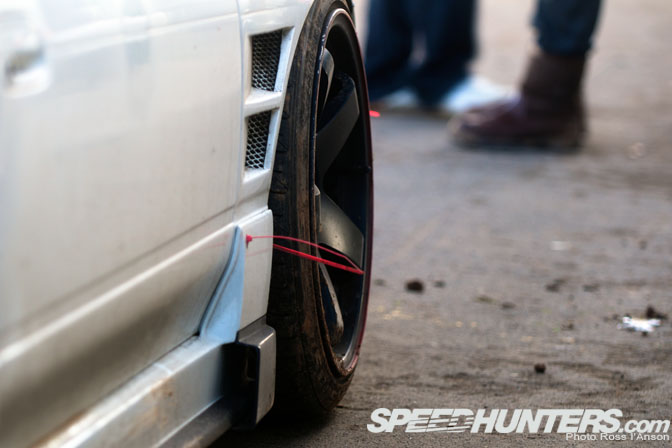 Cable ties and a bit of mud.. shows you have had a good day.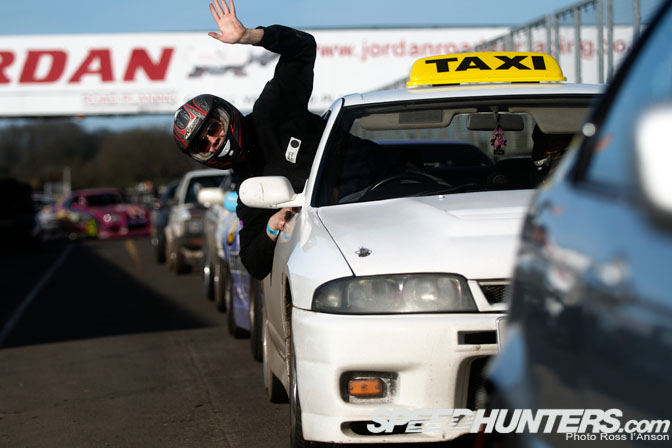 [lock-stock tags on] Saaaaf of da water,at this time..sideways? yooour avin a laaarrf [lock-stock tags off]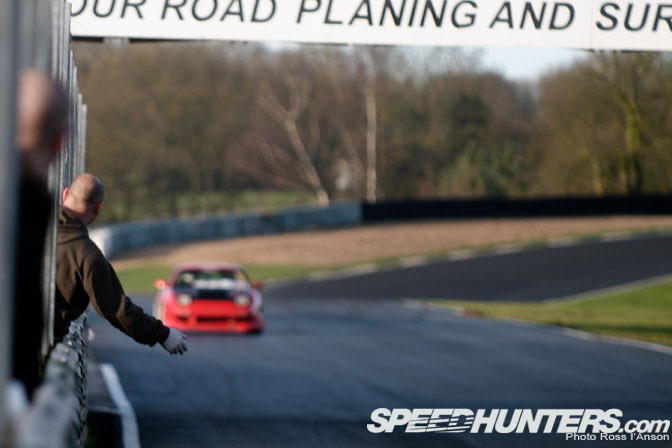 Come in number seven your time is up.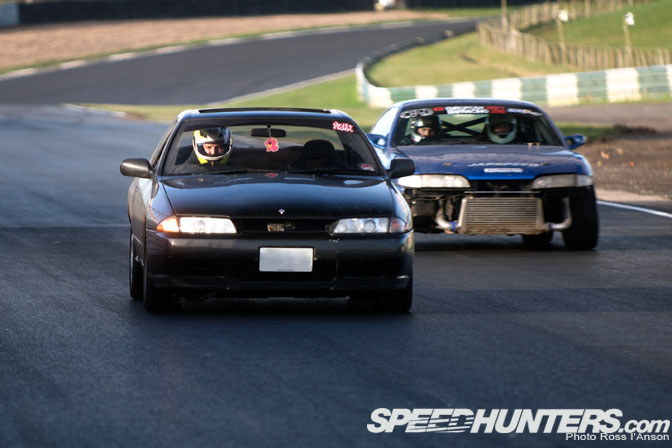 Normally used to handling a Canon 1D, photographer Ian Blackett is really getting to grips with drifting. Unfortunately 30 seconds after this photo was taken Ian had a 4th gear 'moment' leaving his R32 looking a little second hand. Ian was unhurt in the incident and I'm sure will be back to fight another day.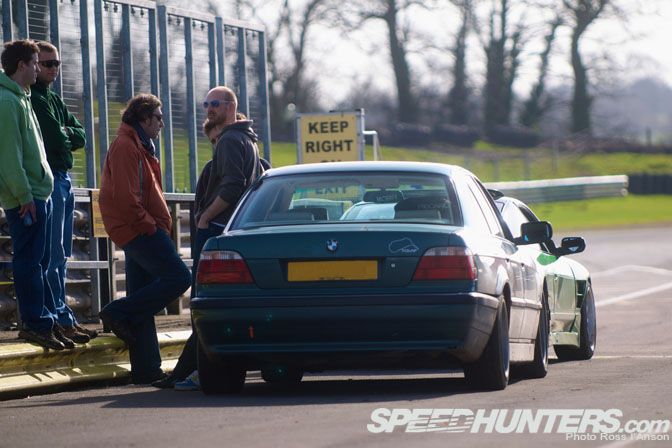 I really enjoyed my day at Mallory Park and its great to see the circuit as a regular feature on the UK practice calender.
-Ross I'Anson