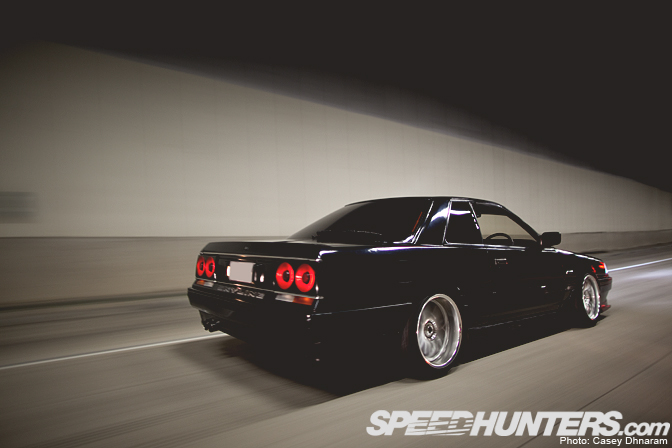 The local JDMST has been a meet going on for well over 12 months now, starting out from about 10-15 cars and progressing into something unbelievably large. This time the meet changed from my local area over to the Northern side of the CBD. A shopping centre which accommodated around 125 carparks was completely overflowed to the lower levels which filled over 250 spaces.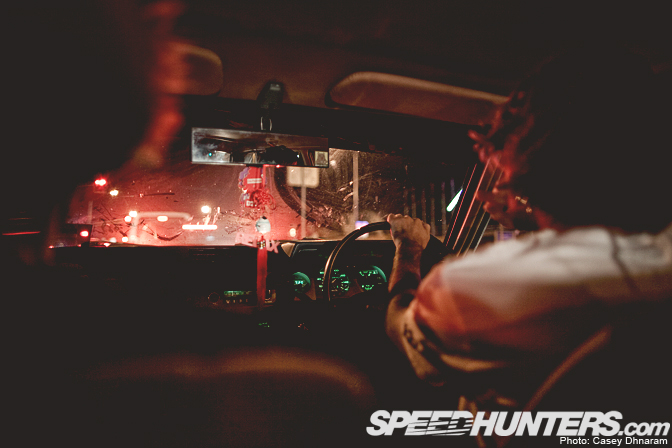 Arriving to the area, the main intersection which entered the carpark was backed up about 200m up the main highway. It was complete chaos.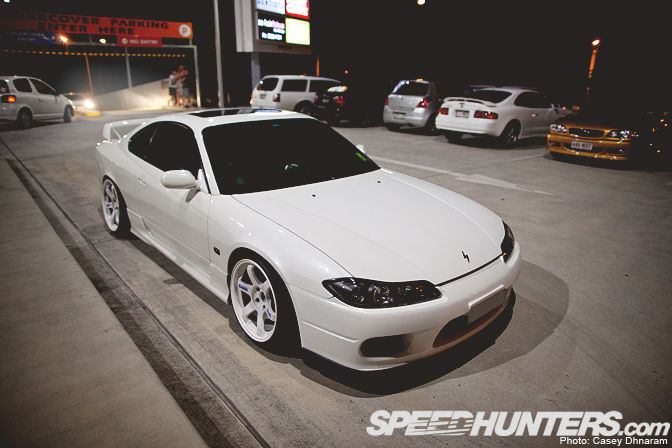 After we finally found a vacant park we took a walk, spotting Chris Pang's S15 which was looking pristine as always.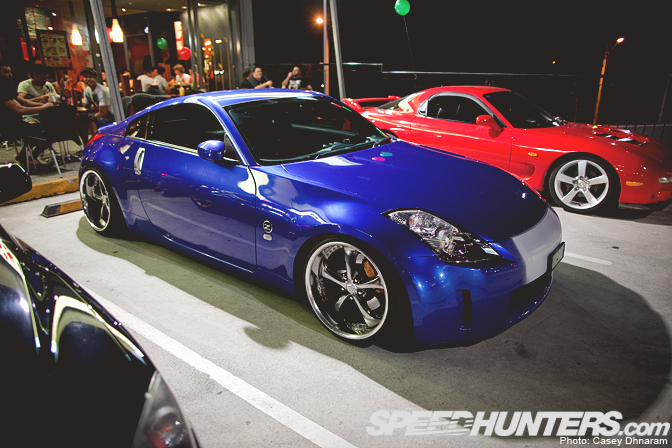 The slammed, blue 350Z was something new…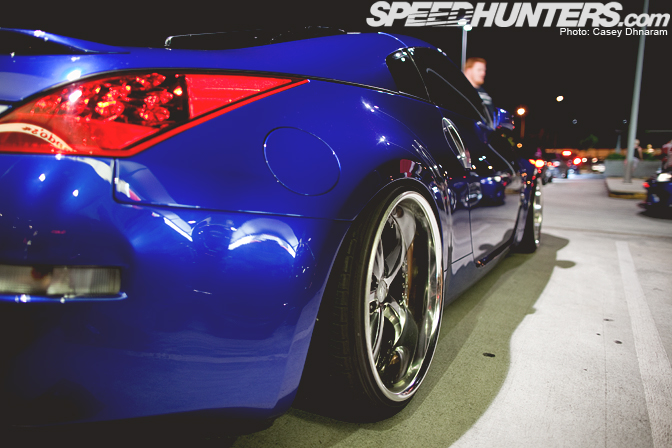 …my draw instantly dropped after I took a closer look. The Work VS-KF's sat perfectly in the rear guards. One of the lowest cars on the scene.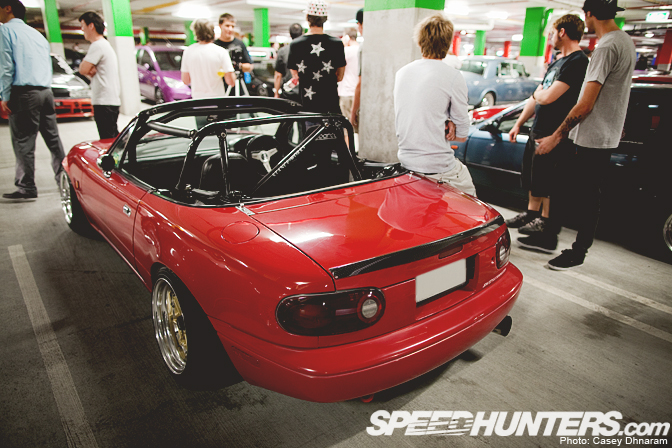 Moving to the undercover carpark I was blown away how many cars and people there were. There was not 1 vacant spot.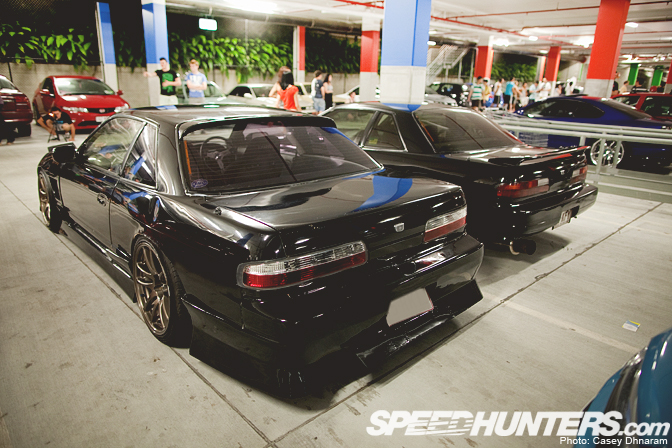 A good friend of mine by the name of Flynn has his PS13 for the first time in months, alongside it is Nathan's PS13, don't they look great together?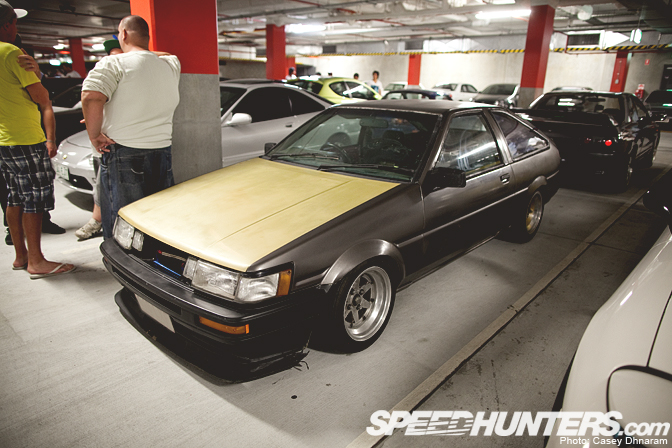 It's always good to see AE86's out as there aren't too many in the scene.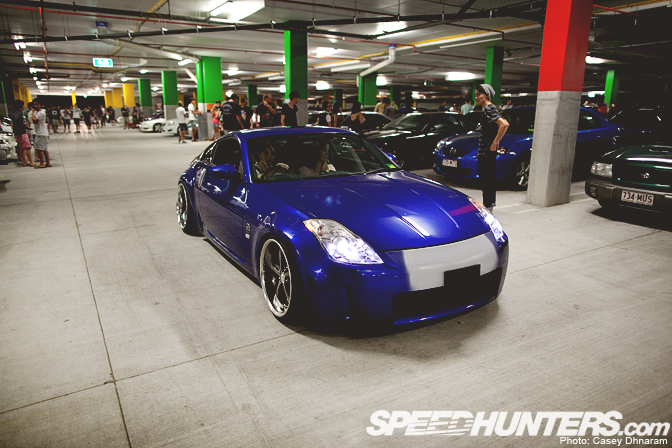 As the night went on, Police ended up making an appearance so many cars avoided the roof level and headed underneath.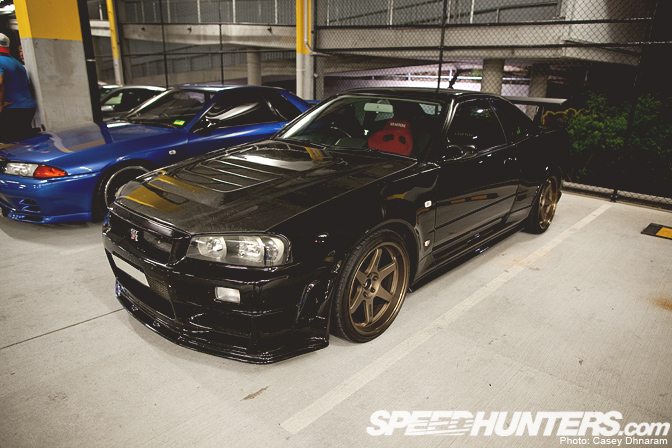 This R34 GT-R was nothing short of style. Standard wing raised and 19″ Volk TE37's.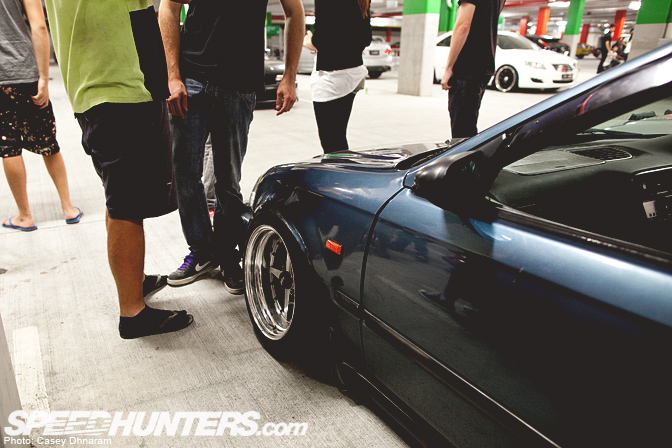 One thing about the JDMST meets is they always attract the Honda boys. The group is growing rapidly and the are continuously bringing out outstanding cars.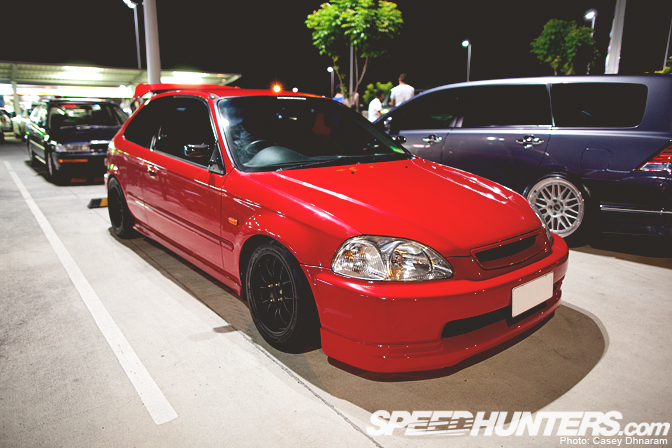 Josh Maher's red EK was a perfect example in my eyes…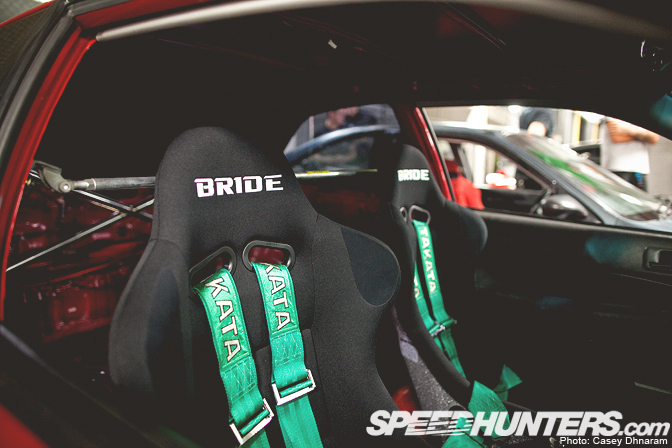 …just as pure in the interior just as the exterior.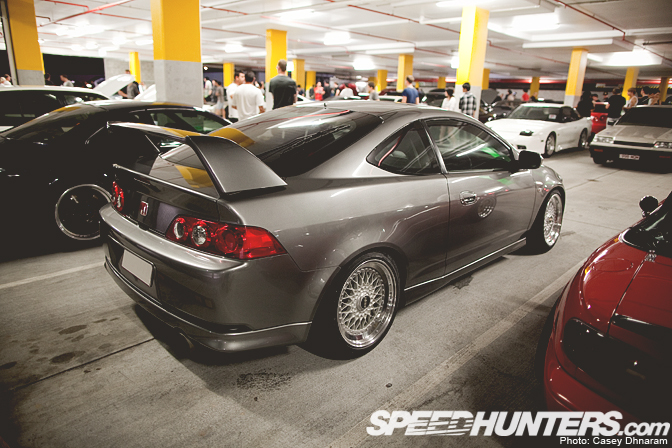 A nice example of a Integra on BBS Mesh.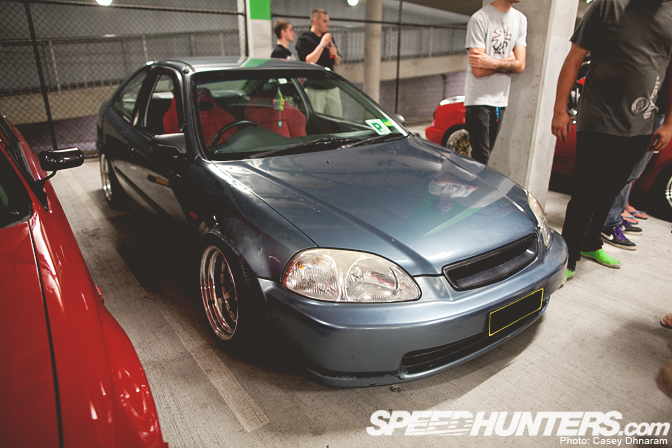 This EK Sedan was definitely the lowest car at the meet. The Work Equip 01's were fitted that same afternoon, and as you can see it required some serious guard work!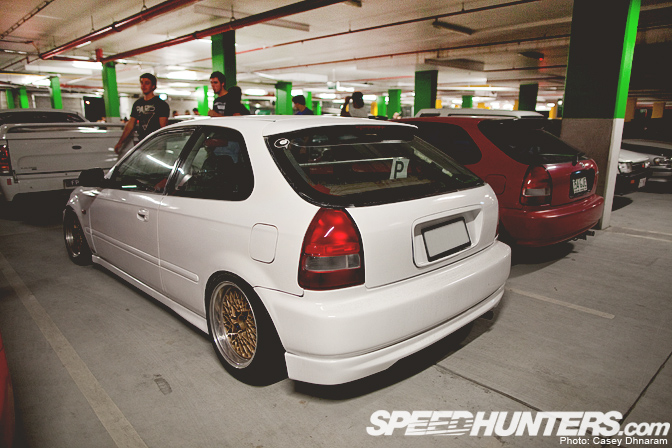 I spotted this little white EK Hatch right up the back by itself…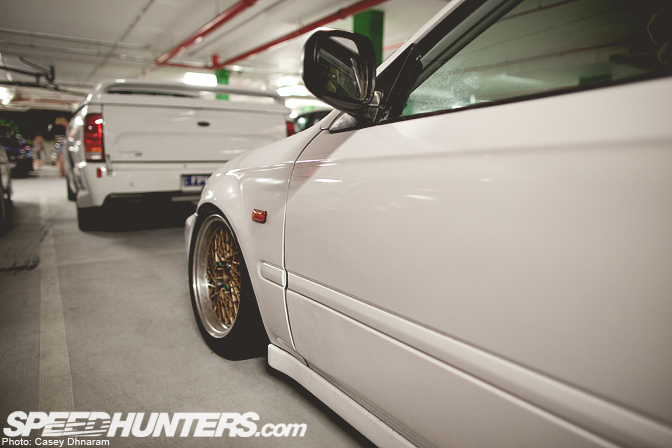 …Which was sitting low on a set of gold-centred SSR Mesh.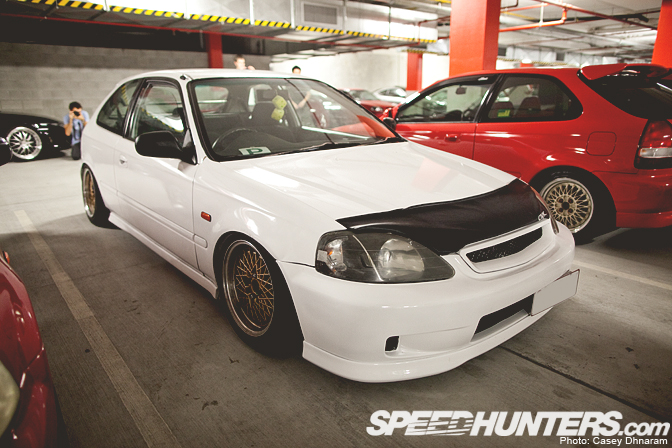 You may be wondering what these black bra type things are on the front? They are to protect the bonnet and windscreen from any rocks.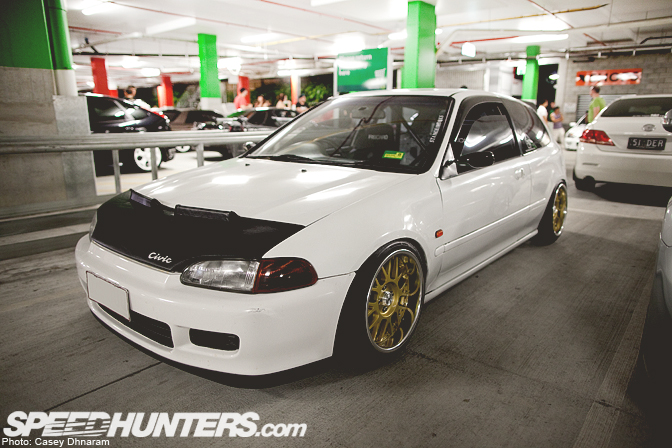 Emilio Brown's Civic was looking very respectable.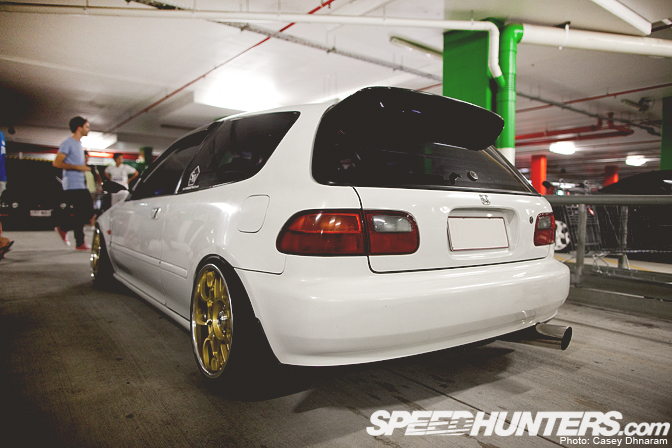 I love these exhausts the Honda guys put on their cars. Emilio recently fitted these new SSR Professor MS1R's on the car…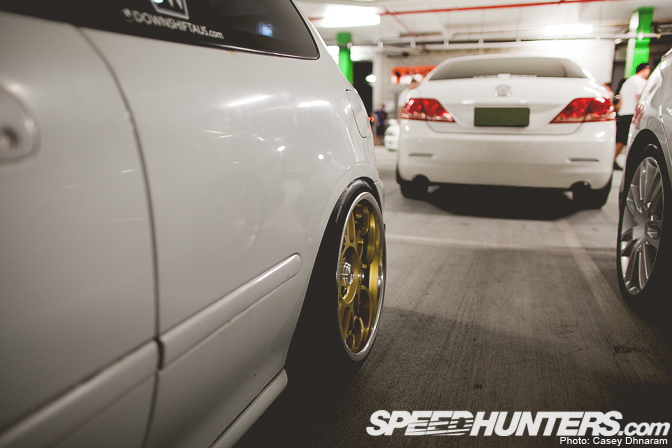 The 16×8.5 +14's compliment the rear guards perfectly.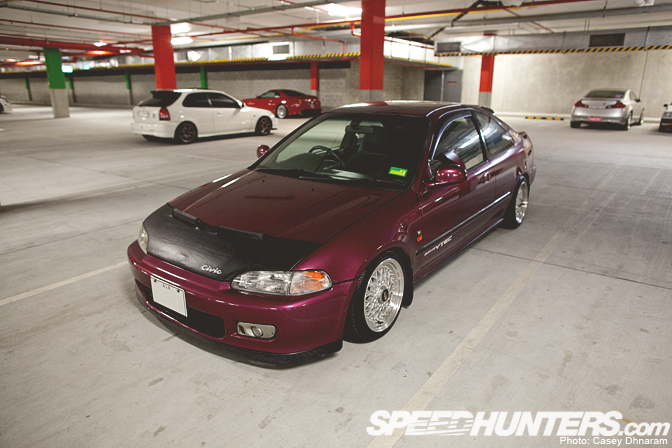 Just as I was leaving I noticed this deep, purple-maroon Sedan which looked very clean…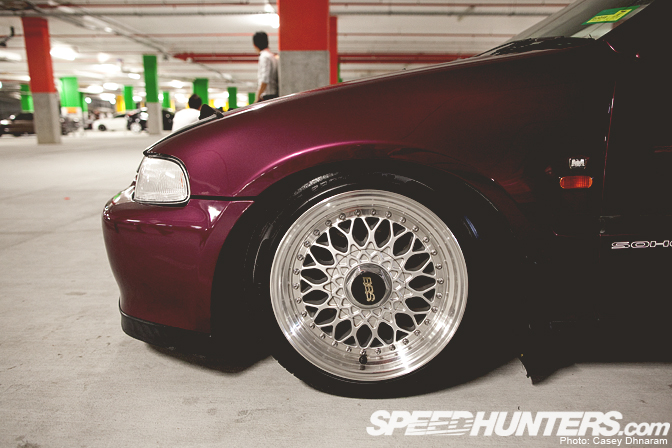 …sitting on a a full set of, you guessed it, BBS Mesh.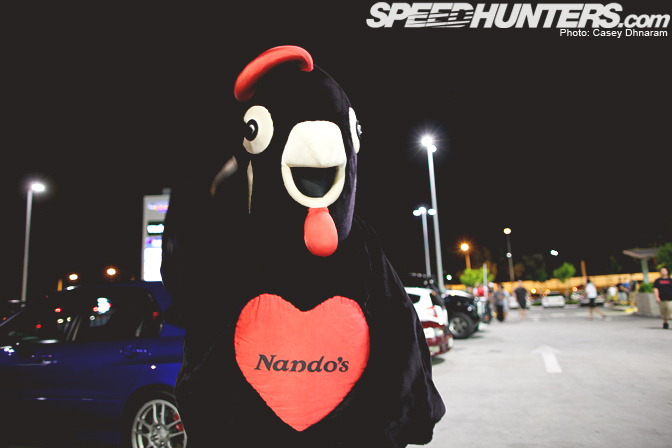 The night was sponsored by Nandos Grilled Chicken, Sushi Train and Pizza Capers and gave everyone a 10% discount on dinner. I can gladly say this was the biggest and best JDMST I think anyone has attended so far.
Really looking forward to next month!
-Casey Dhnaram