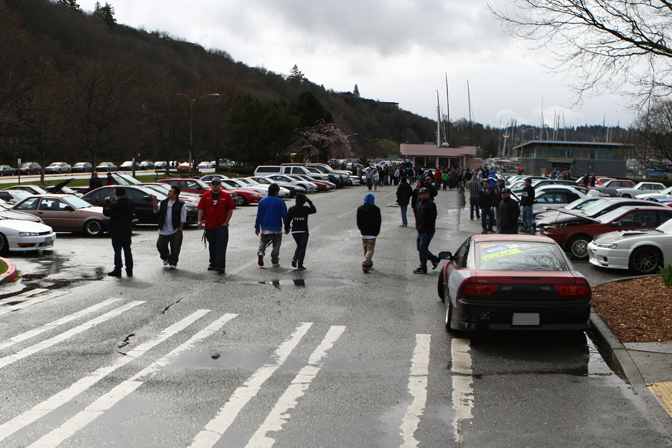 Up in the American Pacific Northwest, the clouds are plentiful and the rain seemingly unending. Warm sunny days are in short supply but that does not stop many of us from gathering. Once a year a meet is held that is well known to all those in the import scene: Golden Gardens. Put on by NorthwestNissans.com at Golden Gardens Park in Seattle. It is a great place to meet and see what the Northwest has to offer.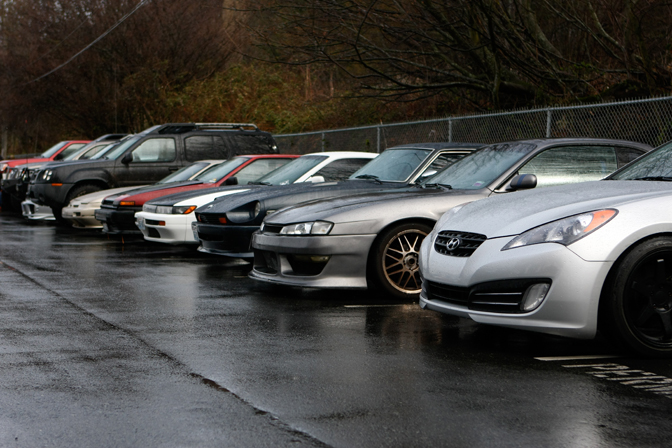 The tradition has been going strong before I joined the Nissan scene six years ago. Not only has it continued year after year with a strong following, but those in attendance have grown immensely with each passing year. When I first went in 2005, those in attendance amounted in numbers that filled up a little more than one of the four parking lots and only Nissans showed. However, in the past couple of years, the meet has exploded to include Imports, Domestics, and European rides while growing in number and taking up all four parking lots. The emphasis is still evident as the vast majority of cars in attendance are still Nissans – specifically those of the Silvia, Z, and Skyline lineage.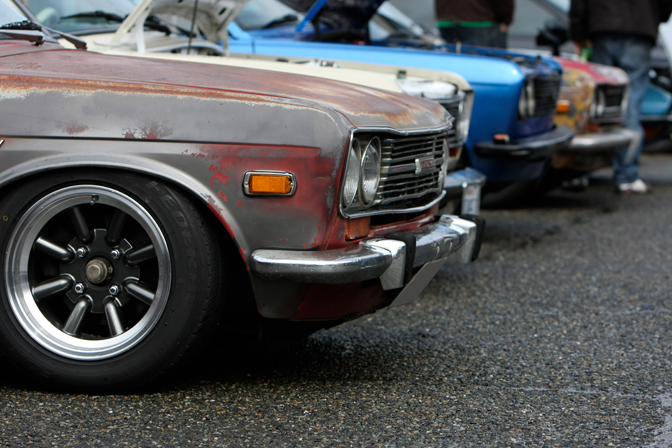 As one of the premier car meets in the region, Golden Gardens attracts people from all over. It is not uncommon to find cars and their respective owners driving hours and leaving their residence in the early hours of the morning. To date, individuals have come from all over Washington, Oregon, Idaho, Montana, and British Columbia, Canada. If there is one meet that is a must see in the Nissan world for the Pacific Northwest, it is Golden Gardens.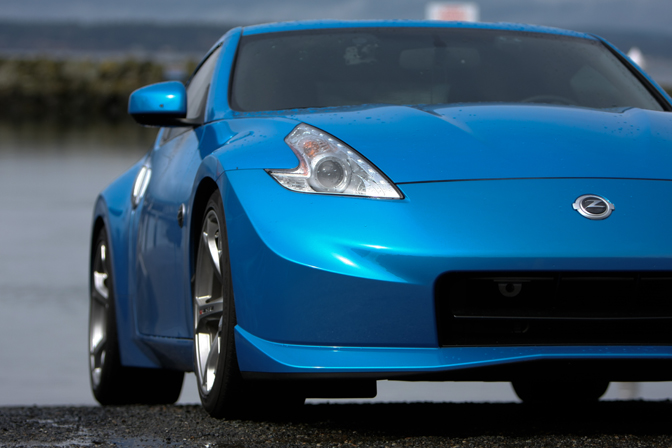 Although stock, the NISMO 370Z is an amazingly well designed car with such quiet aggressiveness.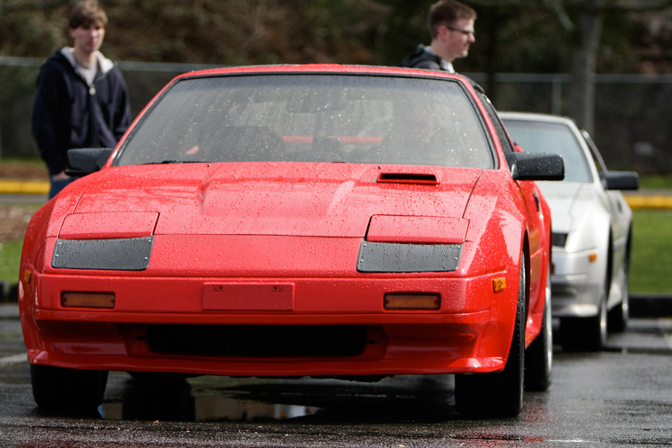 A pristine turbo Z31. It was nice to see so many Z31's in attendance this year.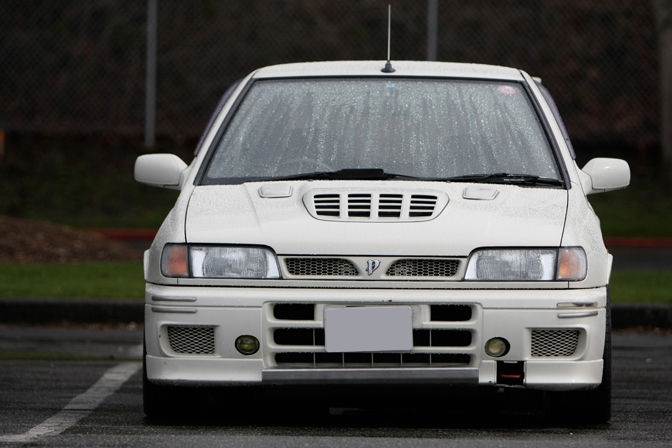 A Pulsar GTi-R. Not much seemed to be on par with such a car, which would explain as to why there was so much interest in it.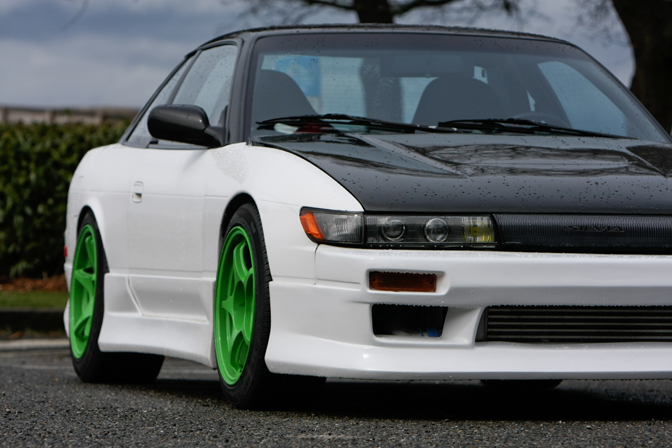 A clean and simple S13 with a Silvia headlight conversion and bright green rims that caught many eyes.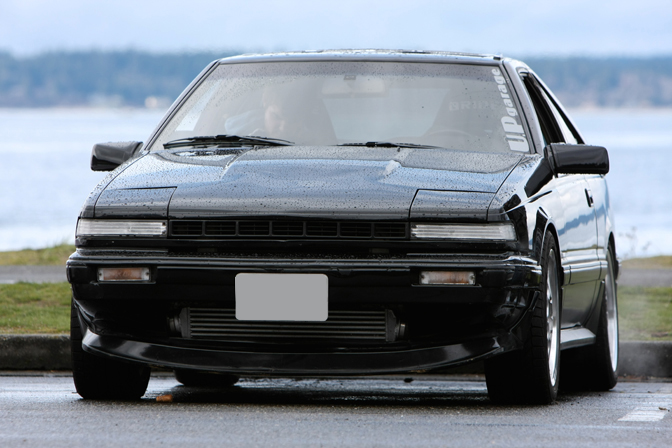 The RB26DETT powered S12 of Modified Magazine's February issue.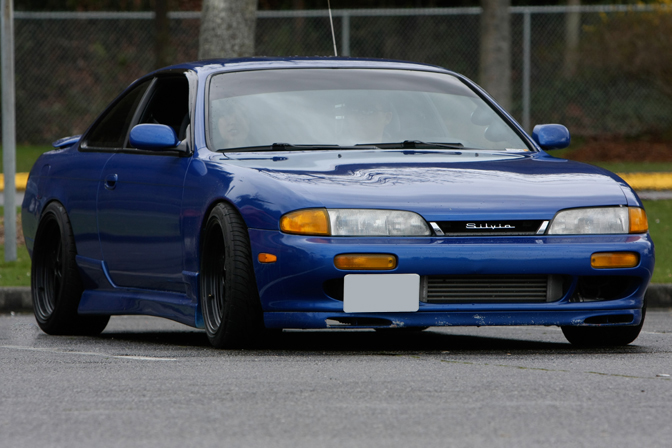 A clean and smooth sounding RB20DET powered S14. Its blue had incredible depth.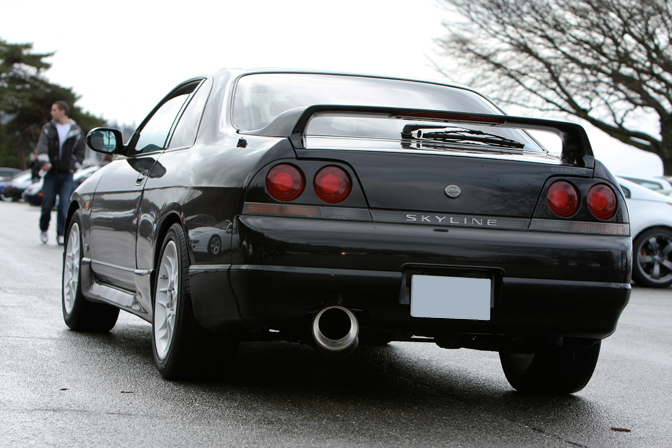 An R33 from B.C. joined the ranks of the other Skylines in attendance – DR30, R31, R32, and R35.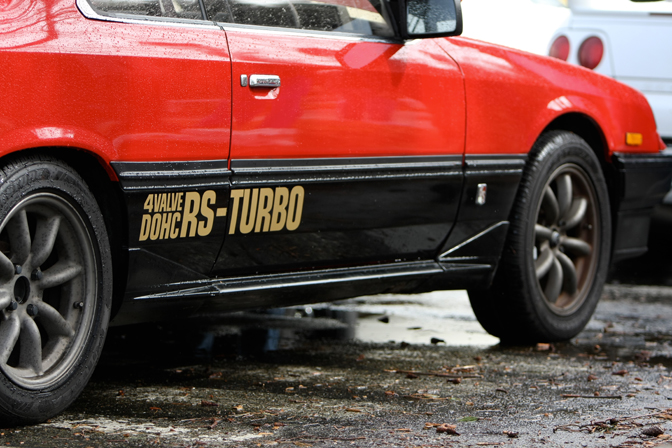 A rare site indeed – an FJ-turbo powered DR30.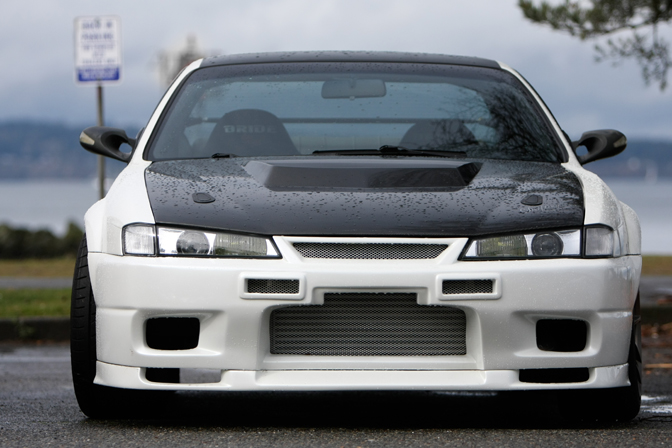 An S14 that make no compromises nor asks for any quarter.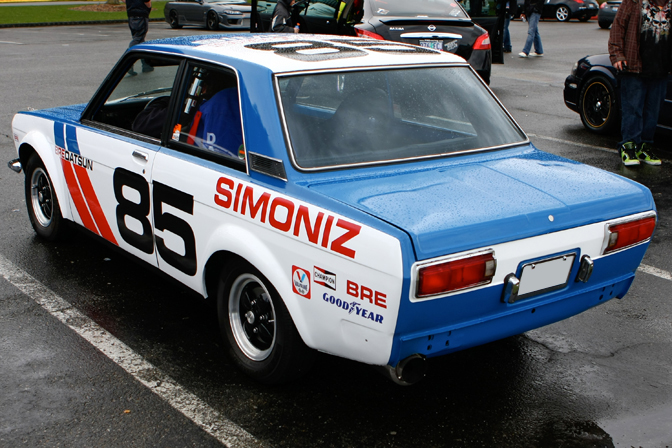 A Datsun 510 in traditional racing livery.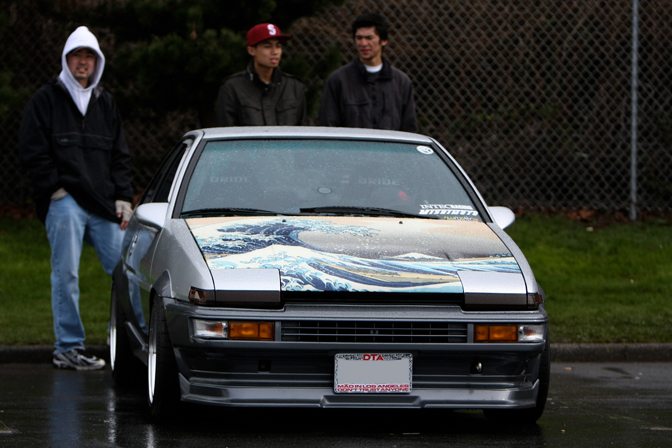 There were many chassis from other companies in attendance representing just about every company from Japan. Among them were a few AE86s, one of which caught the eye of many for its exceptional hood.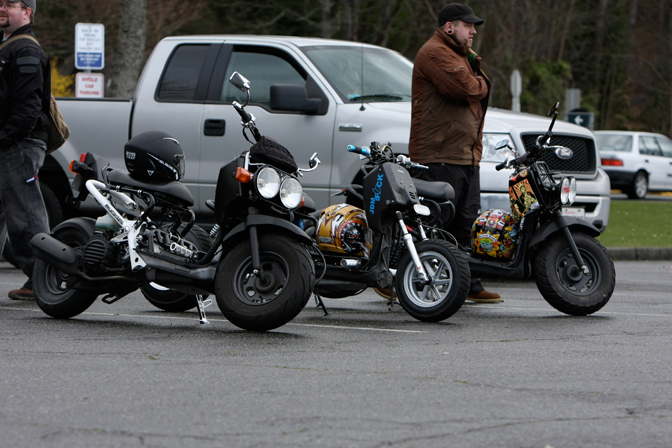 And yes, walking the entire length of the Golden Gardens Park to view all the cars grew tiresome after several passes. Some thought ahead and brought out their other obsessions.
A big thanks has to go out to Gaelen and his team from NWN. They have done an awesome job every year in being able to organize this. Recognition is in order in order for all volunteers who assist NWN. As each year passes, the venue attracts more attention and requires more help.
This year two companies pitched in and helped out: NOS Energy Drink and Nissanparts.cc came out to support by giving out free stuff and pitching in extras for the raffle.
-Colin Masterson
Photos by Shawn McManus