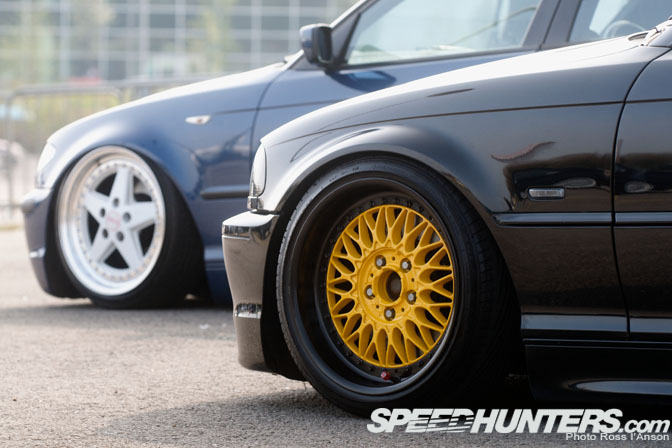 While Paddy was off shooting Dubshed I went up to Milton Keynes to have a look at the second Stanceworks meet. It wasn't long ago car styling in the UK mainly consisted of hideous plastic body kits and a quarter tonne of stereo equipment but a visit to Stanceworks thankfully proved that UK styling is vastly improving.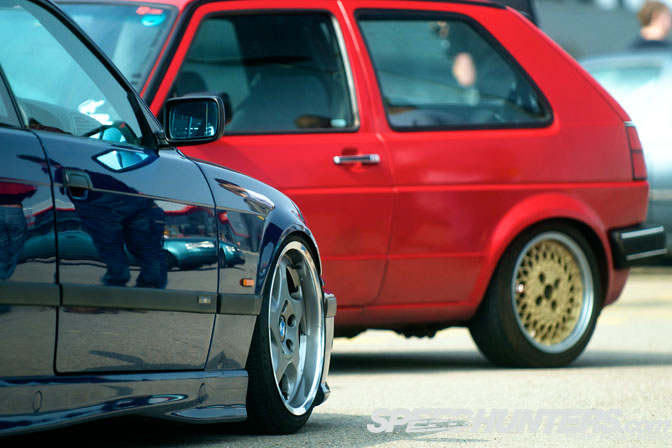 I was of the same view as Paddy on the whole stance thing. Why have a car that is so low that it's virtually un-drivable?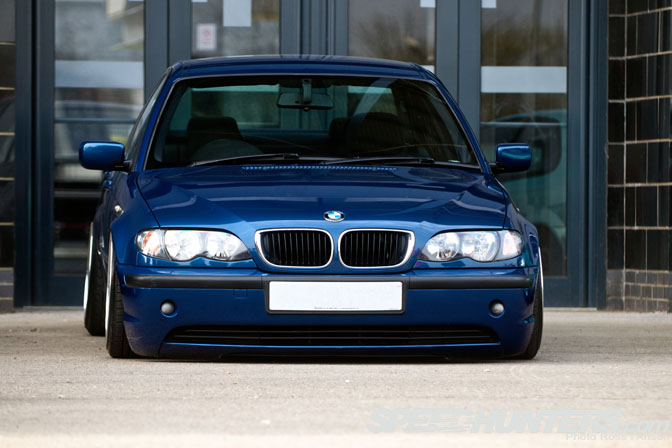 Because it looks damn good that's why! I loved this bagged E46, it's not about the engine or how many G's it can generate around the Nurburgring, it's all about looks and this E46 had it in droves.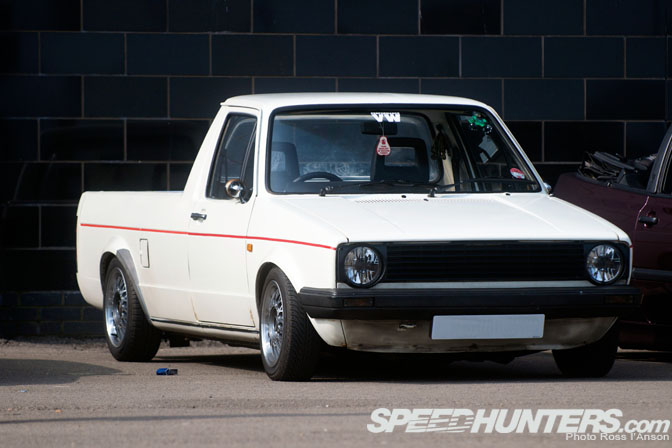 Not quite as extreme but just as cool, this VW Caddy looked great.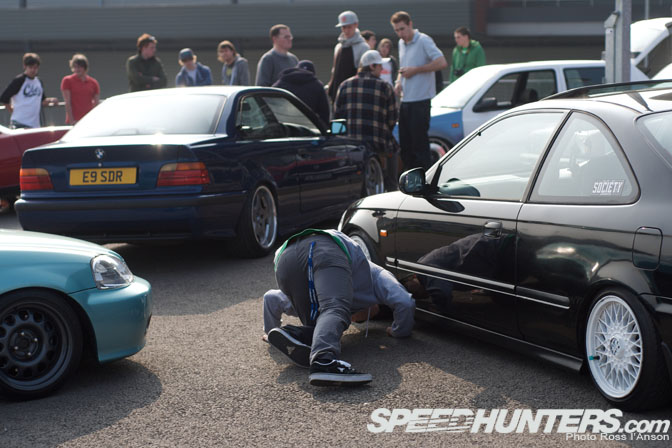 By 3pm there was quite a good turn out, a great way to spend a sunny Sunday afternoon.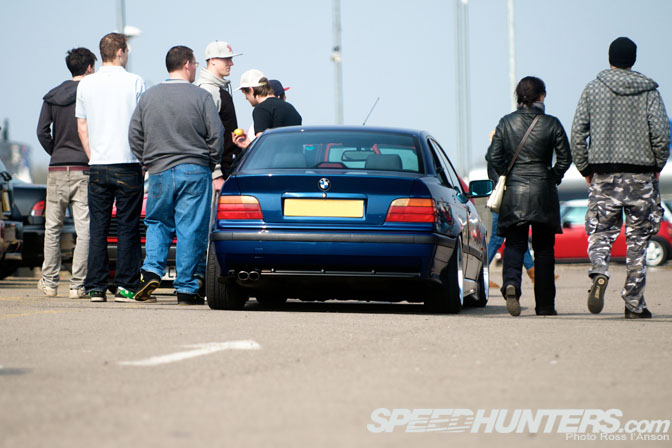 The cars kept on coming, with every new arrival attracting a crowd of admirers.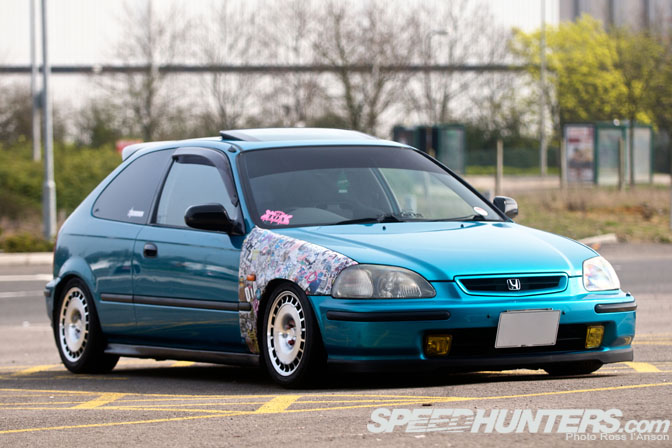 Although a large percentage of the cars on display were from the Euro scene there was still good representation from the JDM crowd. This sticker-bombed Civic looked great.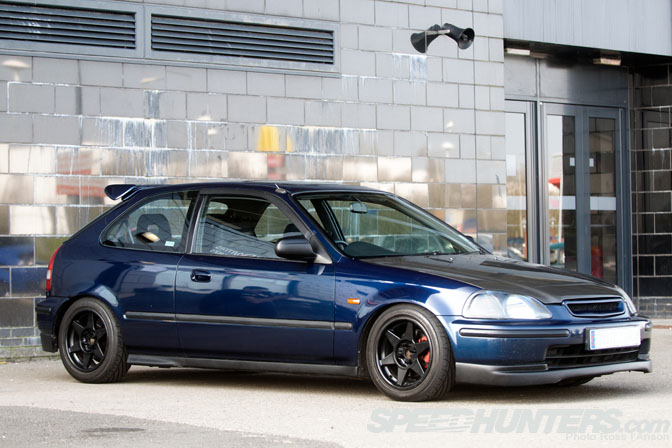 Carbon bonnet,wheels and lowered. Sometimes keeping it simple just works so well.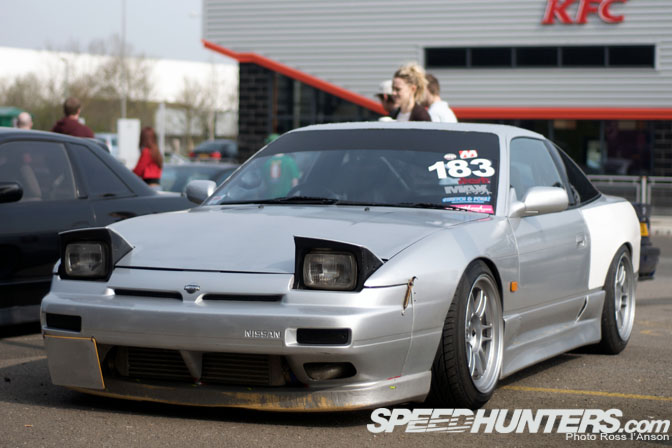 This street style S13 was one of the drift cars on show …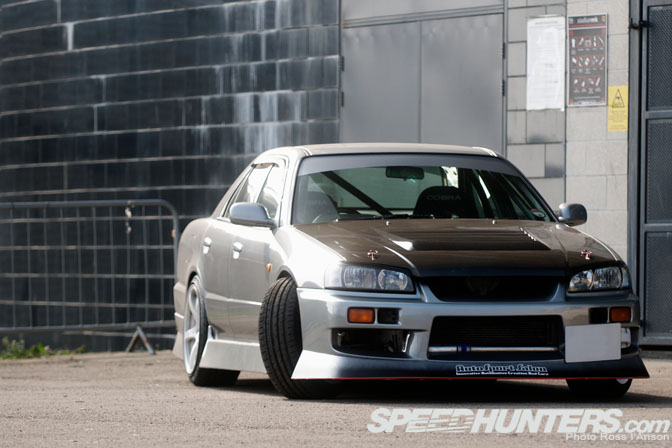 … contrasting nicely with Garry Huges competition spec R34.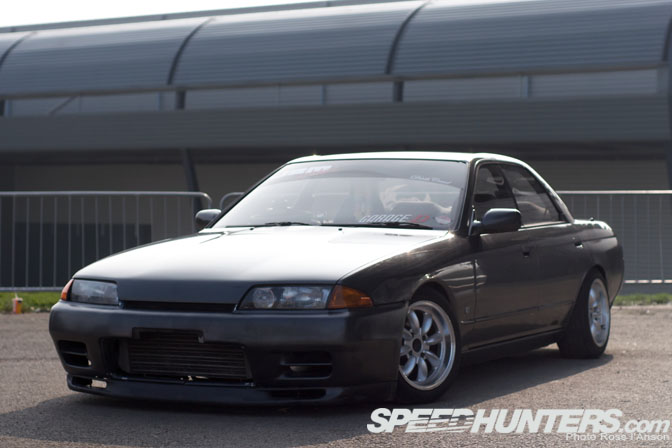 You don't often see R32s on 15" rims in the UK.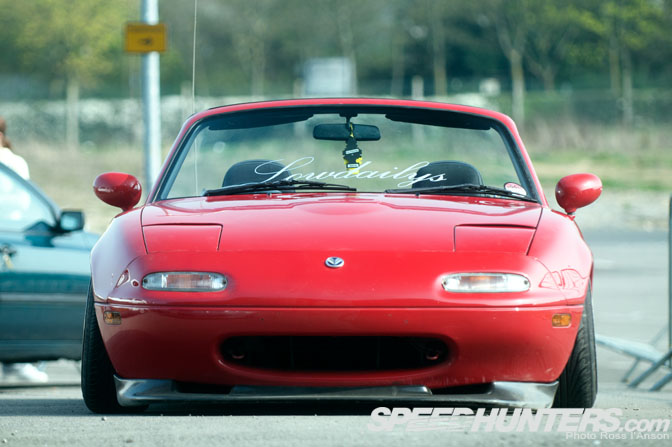 You have to love this crazy low MX5 …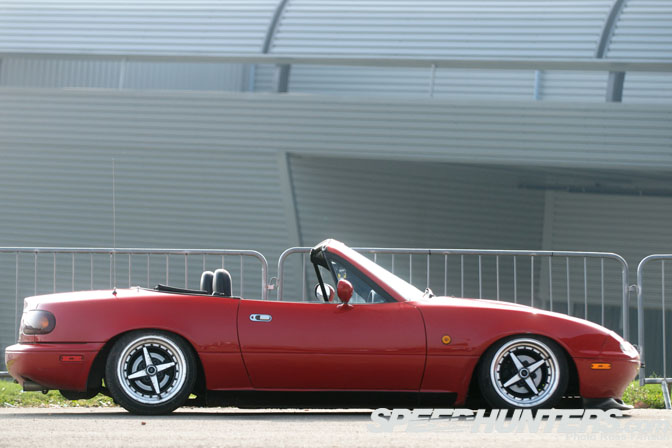 … It wasn't on airbags, it was just super low. One of the best looking MX5s I have seen.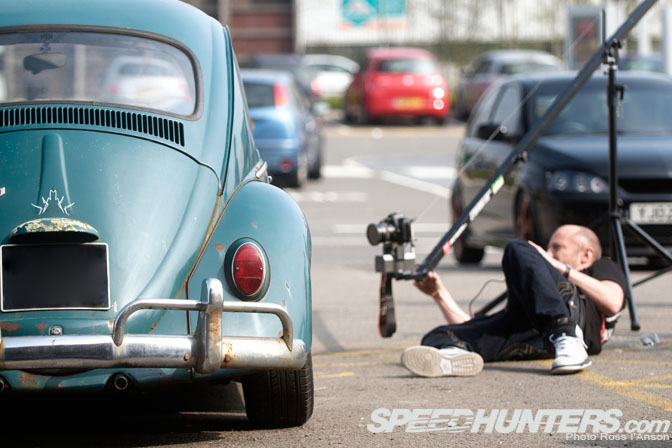 The one and only Beetle of the show certainly attracted some attention.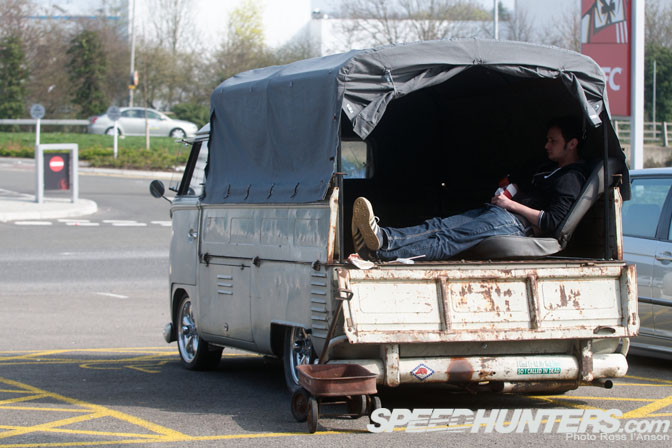 As did this bus pickup.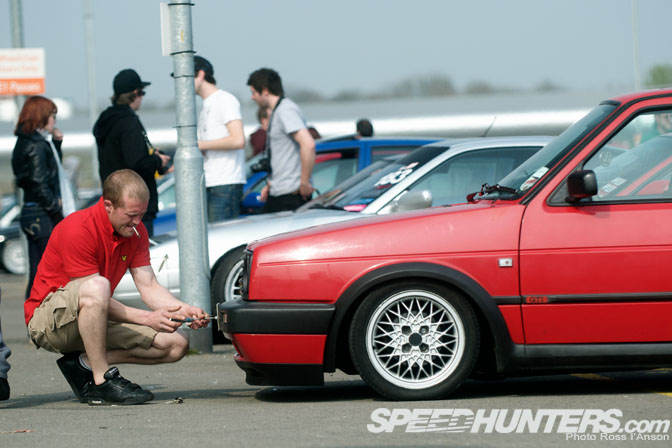 It was a case of arrive and sort the car for show, most cars were polished as they parked up.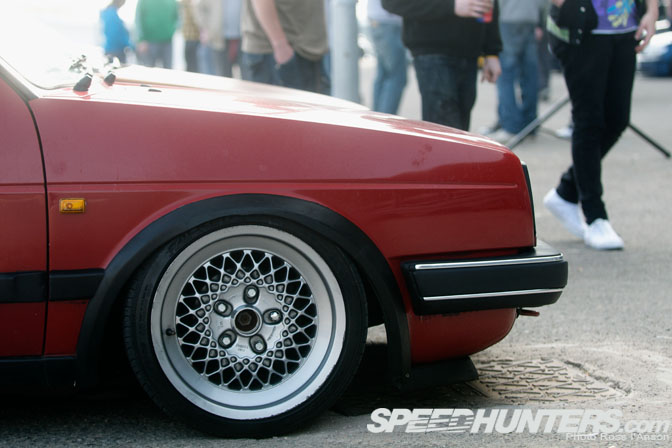 MKII slammed and mesh style rims, a winning combination.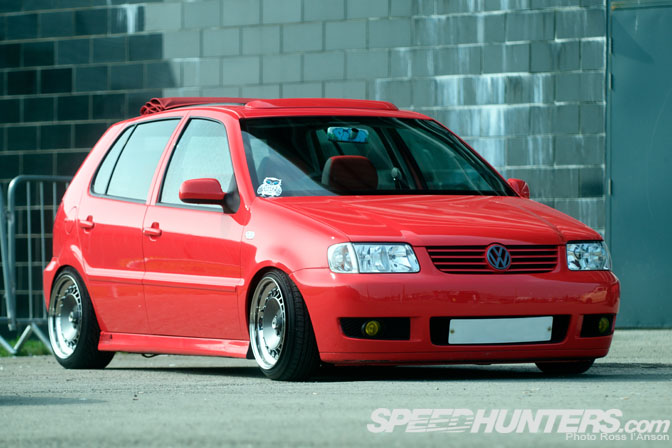 I really liked this sweet Euro look Polo, nice touch with the Webasto retro sunroof.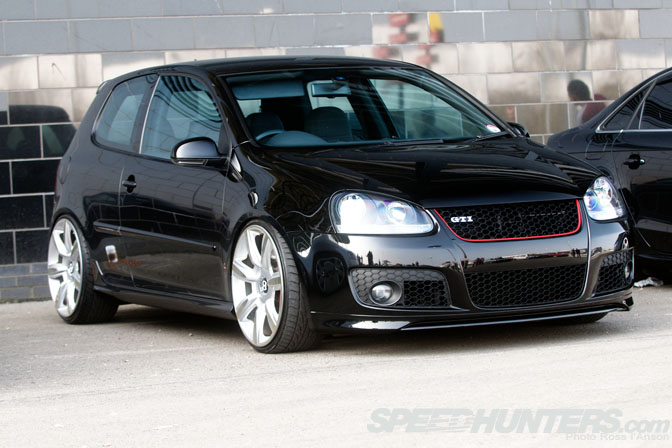 MKV on Bentley wheels looked pretty much perfect.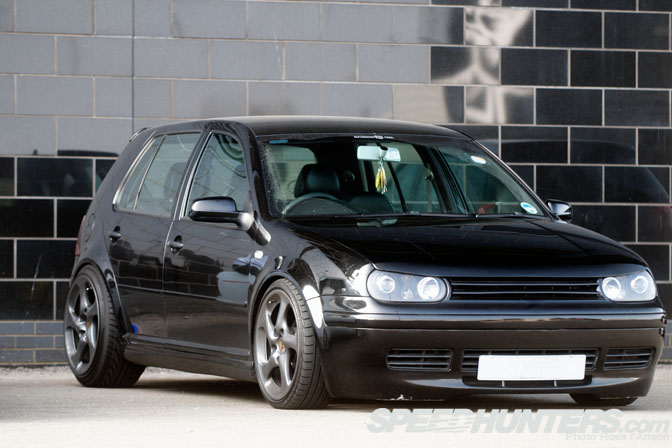 Porsche cups on a MKIV.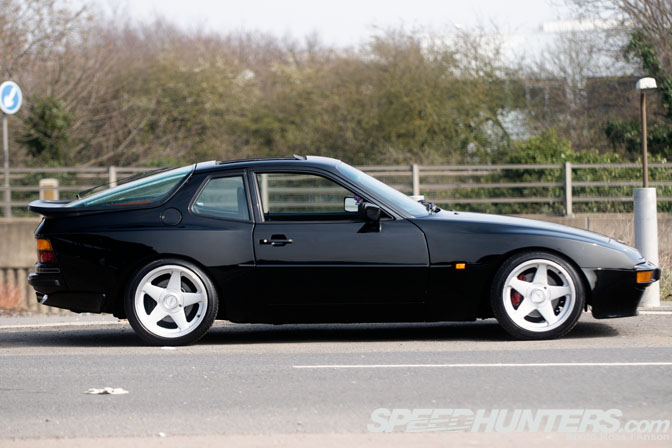 This early 944 wasn't even part of the show, it was parked up in the corner while its owner had a look around.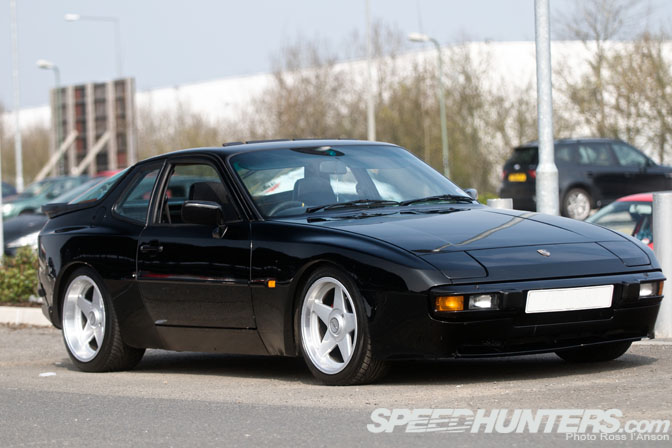 Black on old-school Azev's, its just how I wanted my old 944t to look, apart from mine was silver and a bit of a shed.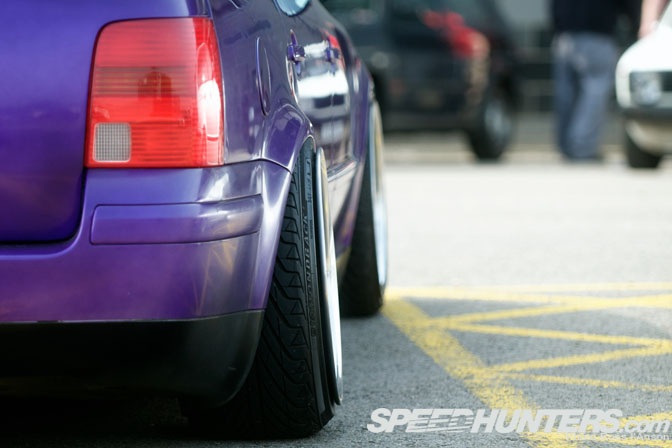 Some crazy poke on this bagged A4 wagon.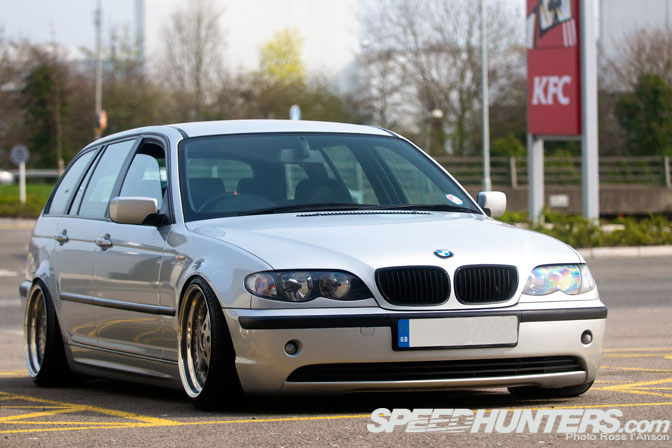 E46 Touring slammed on OZ rims looked mean.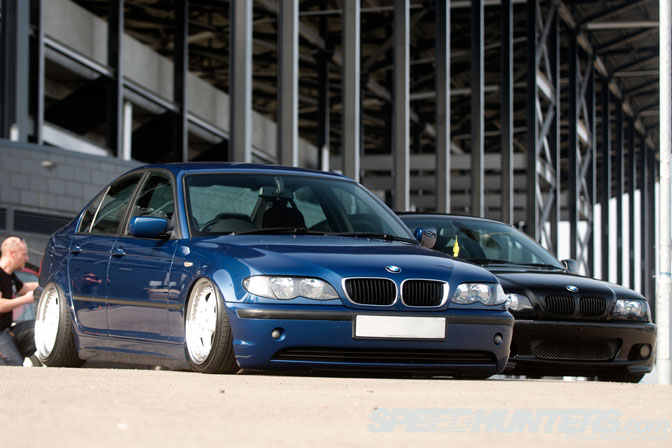 This pair of E46 saloons stood out, The blue one was on airbags.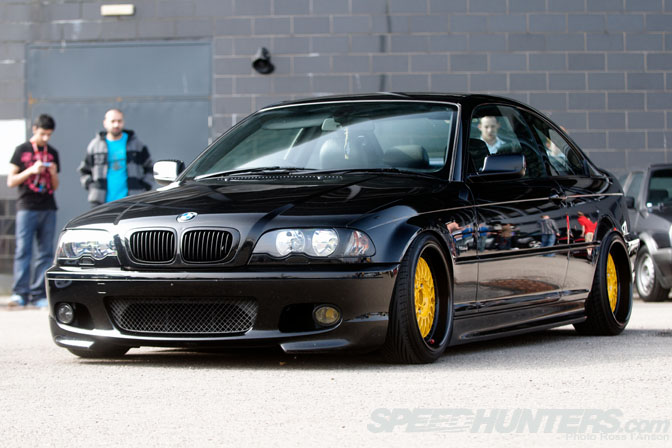 But the black one was static..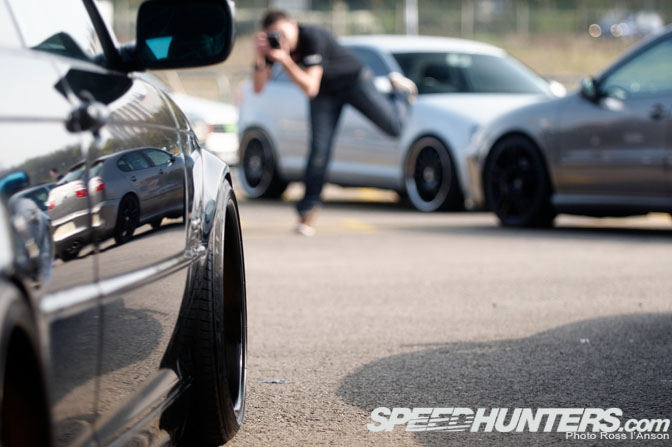 I would say thats pretty damn close to perfect fitment.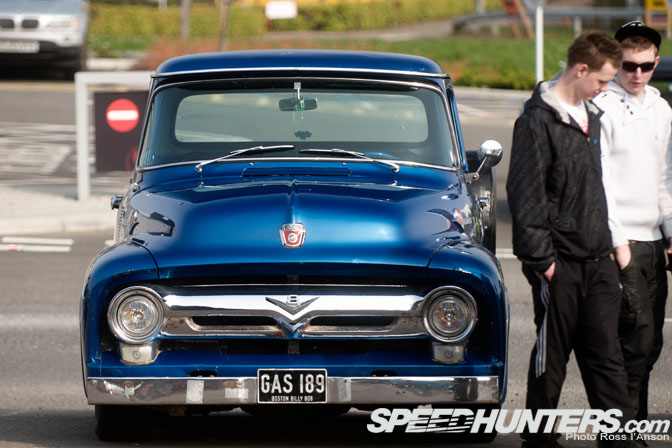 I didn't expect to see a mid 50's ford pick up to be honest, but glad I did, seriously cool car.
Ross