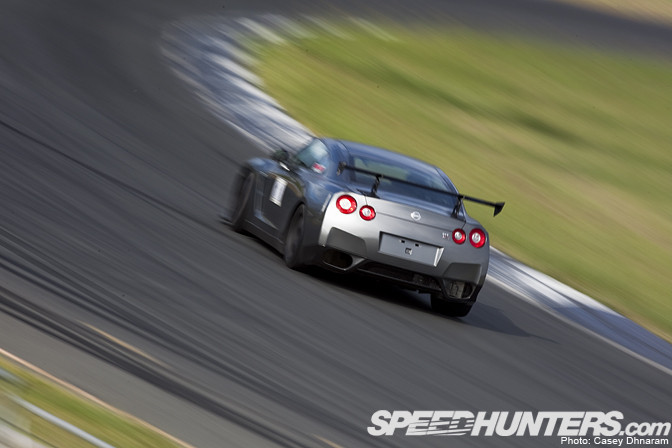 Last week I traveled to Queensland Raceway for a local Time Attack day organised by Paul Ruzic. These days are purely to give drivers the opportunity to test setups and enhance lap times. The day is split into 2 sessions, morning and afternoon with over 3-4 categories depending on lap times. Arriving at a perfect time I set up on Turn 1 and saw Mark in his GT-R pull out from the pits.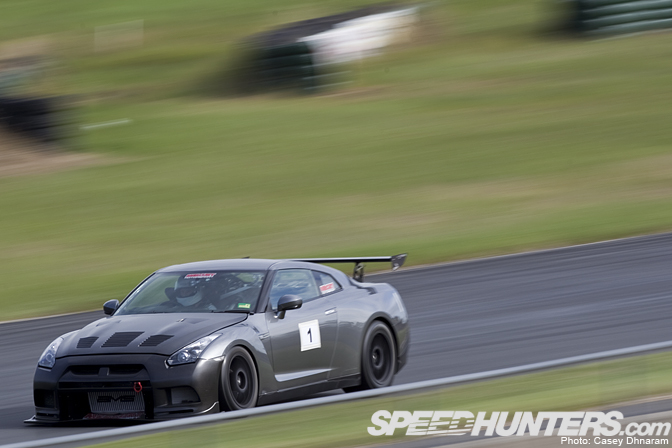 As the World Time Attack Challenge is only a few months away my main focus was to concentrate on this GT-R. Since featuring the car late last year I haven't seen it, or even been on track for that matter. Running a full set of Michelin slicks the car looked right at home smashing along the front straight, under brakes into the first corner.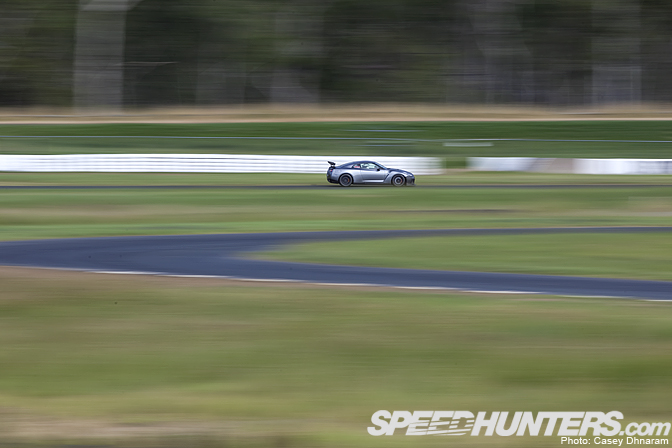 I have to say, from a spectators point of view I was purely blown away how much this car pulled. Here you can see him punching it along the back straight about to head into the dipper section.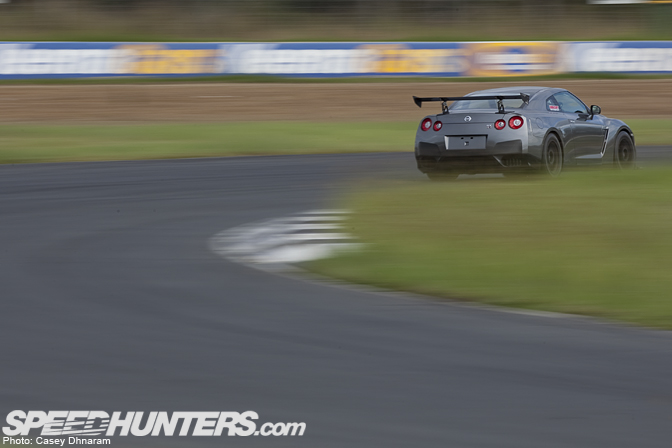 Speaking with Mark in between sessions he mentioned that the car was having troubles with overheating the 4WD clutch which put the car into limp mode.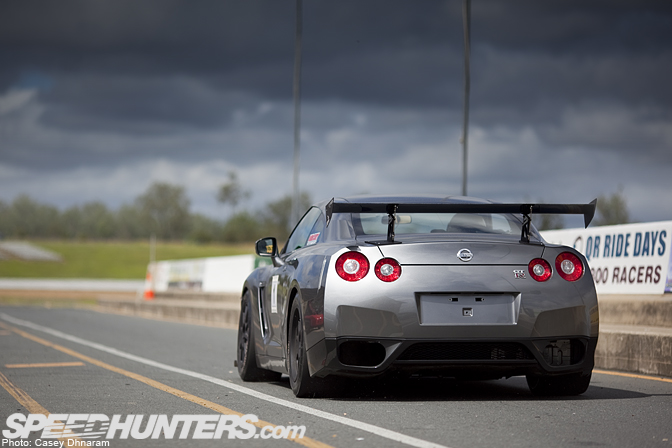 After letting the car cool, it was a relief to see the GT-R head back out.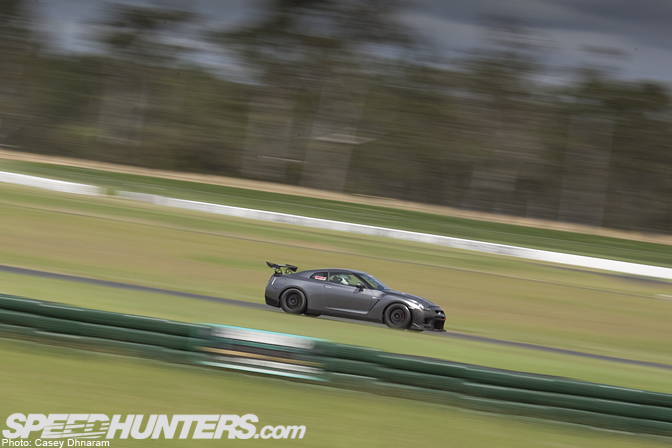 As the car has entered this year's World Time Attack Challenge some changes are coming up, such as: AMS 4.0 bored out race engine with Darton sleeves and forged internals. A new Alpha 10 turbo kit, full roll-cage and new titanium exhaust courtesy of Mercury Motorsport. Further carbon fibre pieces such as doors and craftsquare mirrors, of course to make the car lighter.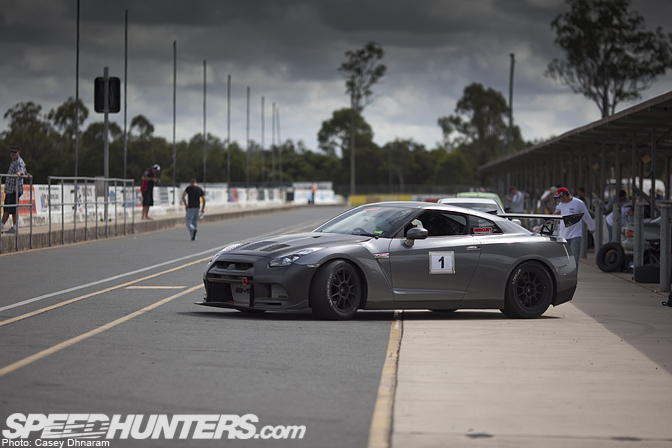 Suspension wise, there is some fine tuning to be done. The custom setup has been made by MCA which is Josh Coote's fathers business on the Sunshine Coast.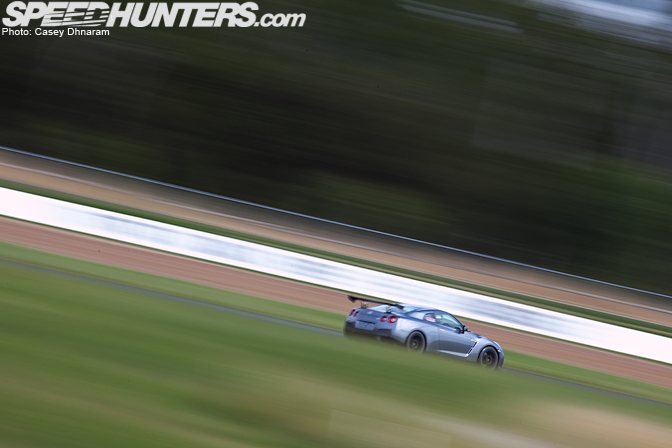 Either way, I'm really looking forward to seeing Mark and his GT-R at the WTAC in August. The car looks amazing on the track!
-Casey Dhnaram