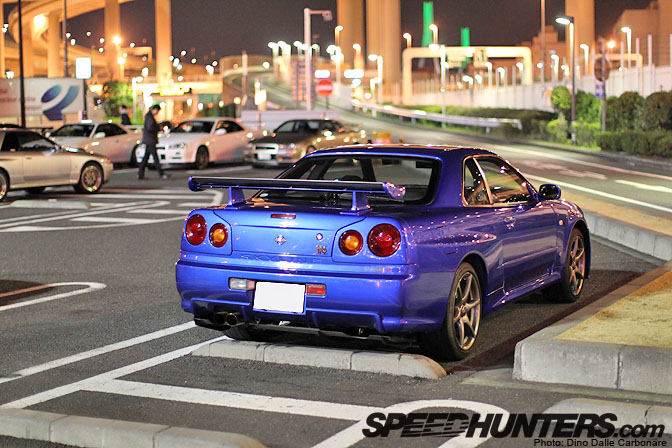 I felt a little bit of a traitor tonight at Daikoku. I was looking forward taking the GT-R out for a drive and heading to the Daikoku for a third time this week, to meet with fellow R34 owners, but it was just not going to happen. Due to a very delayed shoot over in Tsukuba I ended up getting stuck in major Friday night traffic getting back into the city and had no time to swing by home and change cars. But at least I made it into the parking before the Police started announcing that they would be shutting it down.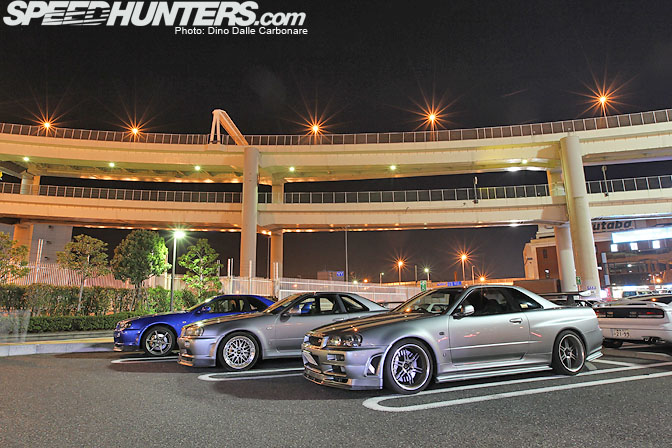 Friday nights are always pretty wild so I knew there would be a lot of cool cars to check out, but first up it was a quick walk around to take a look at all the R34s that were present.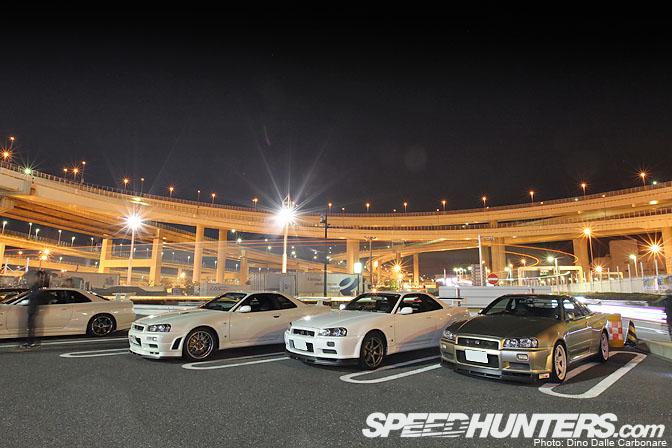 Admittedly there weren't as many Skylines as there were last night, but still it was a good turnout with a ton of very nice GT-Rs…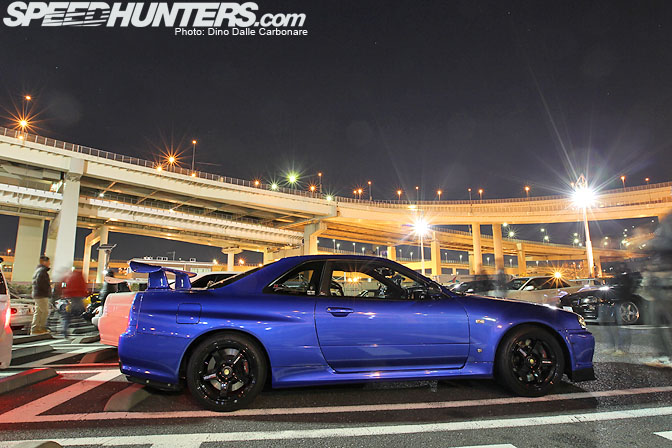 …taking over the usual top corner of Daikoku PA. Black on Bayside Blue, very nice!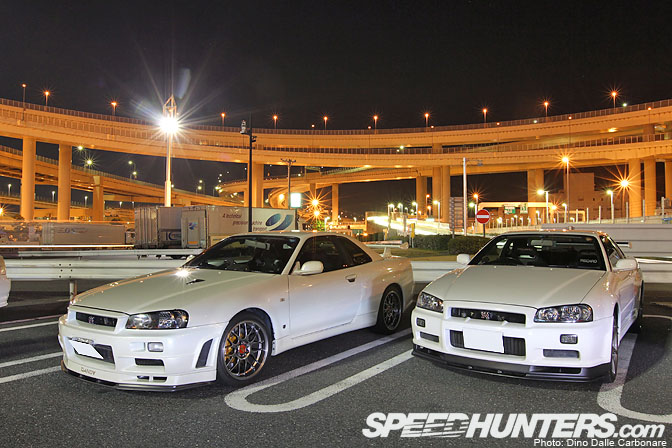 This pair were tuned by Dandy, who is regarded as one of the best out there when it comes to mapping and one of the first to run a Dynapak hub-dyno in Japan.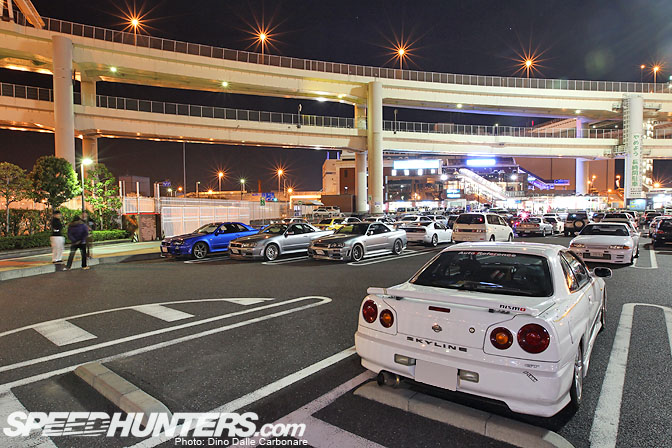 It wasn't all GT-Rs however, with lots of very nice ER34s present, coupes…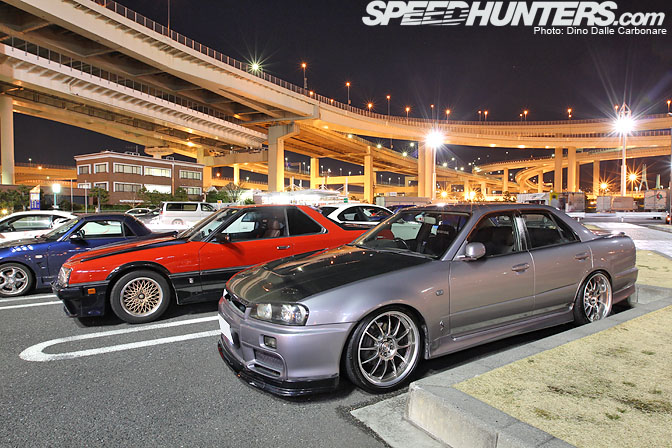 …and of course 4-doors!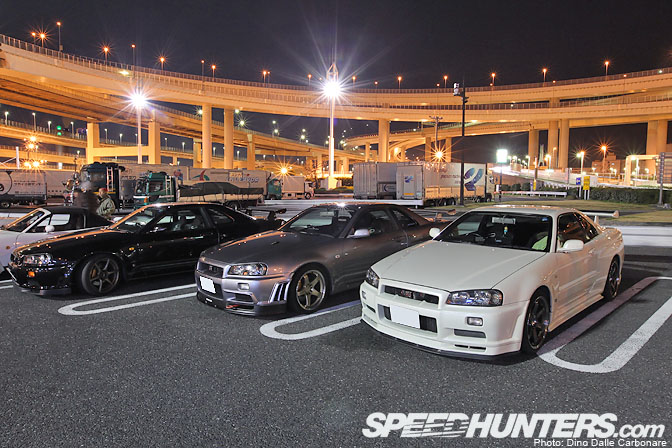 I noticed that a lot of the owners were members of the GT-R Owner Club, the club I used to run my old J-style blog from. Wow that feels like so many years ago now!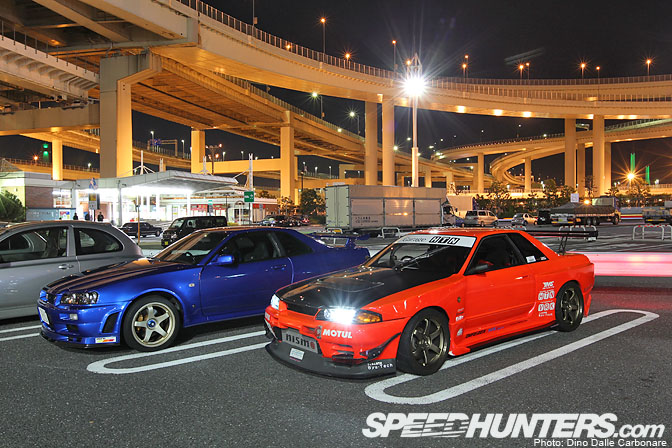 There were of course other generations of Skylines as well, and the HTN widebody BNR32 is one that was also present at last year's meet.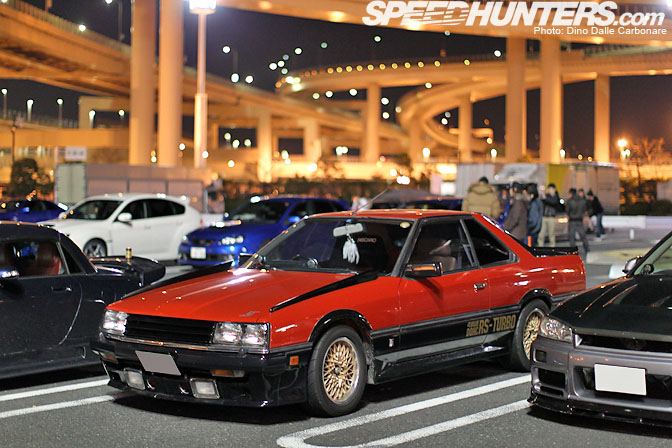 R30 RS-Turbo, nothing short of eighties perfection.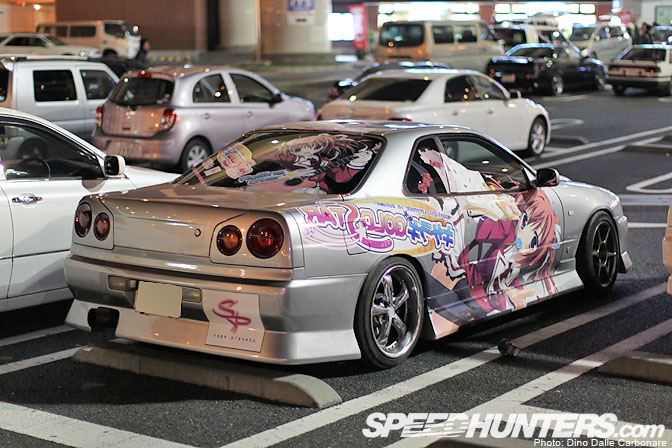 It's hard to tell if the whole itasha thing is dying off a bit these days, there have definitely been less stickered up cars at Daikoku over the last few months.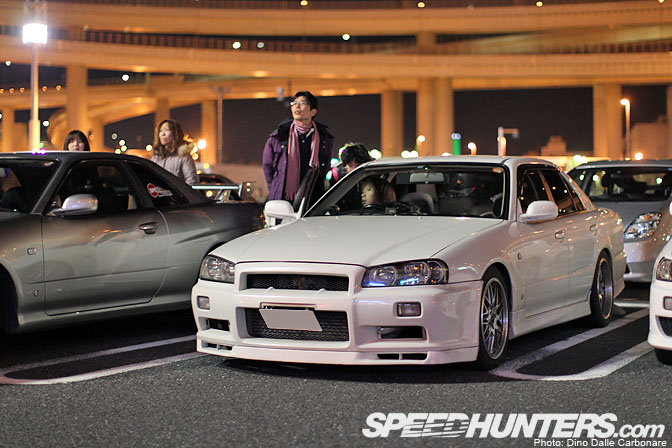 BNR34 front end conversion on this 4-door.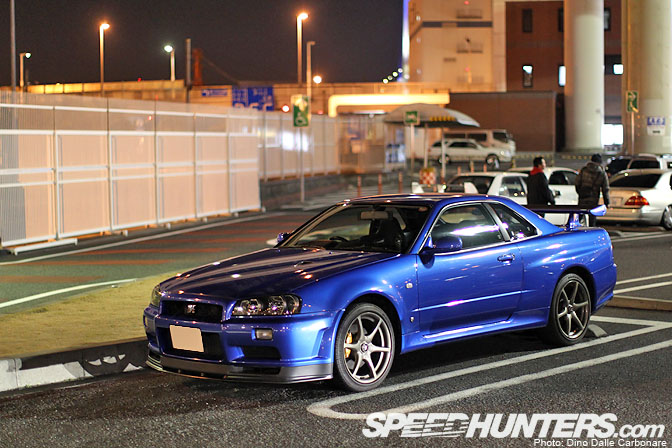 A completely stock V-specII. Check out that ride height, and the non-V-Spec models are actually even higher!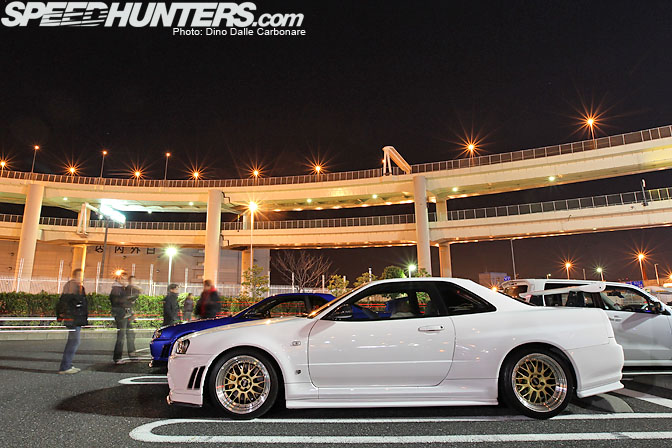 Ahh, that's more like it! Loving the carbon lifted wing stays a few Rs were running!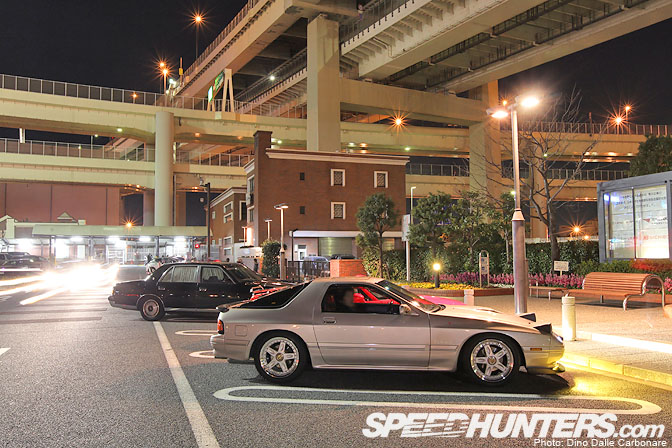 And on to some other cool cars I run across like this FC on old Volks.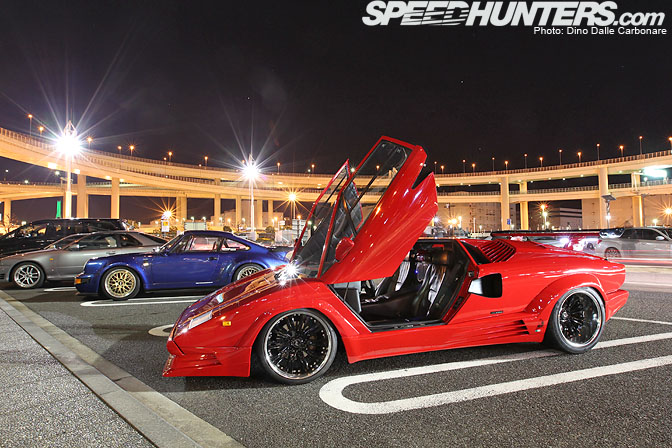 Nothing like a bit of unsilenced V12 music to complete a night! I'm not a great fan of the wheel choice but this 25th Anniversary Countach was breathtaking.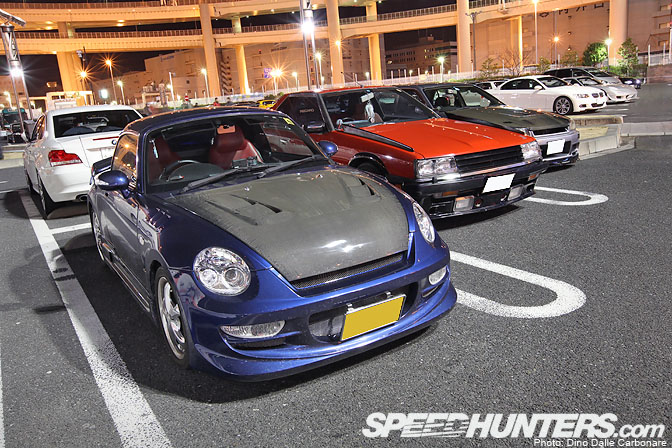 Daihatsu Copen with a carbon hood, love it!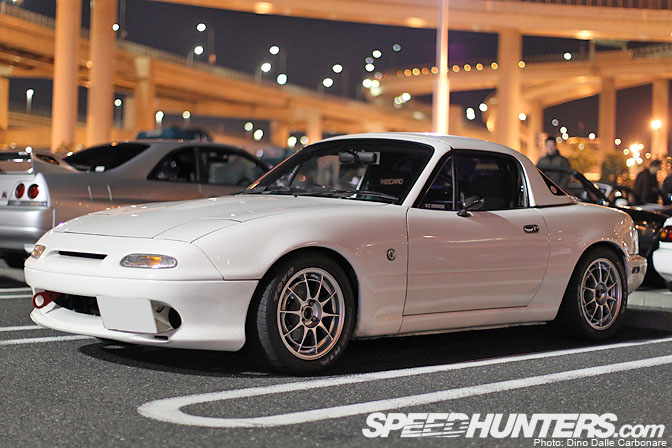 The Roadster/Miata/MX-5 crew was out in force tonight, with as many cars as the R34 guys!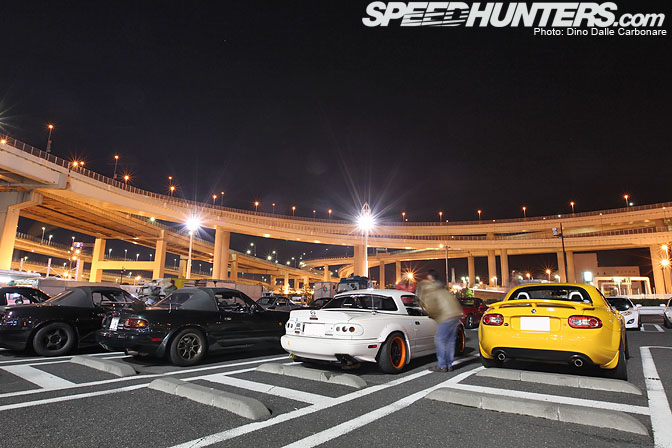 All generations were well represented.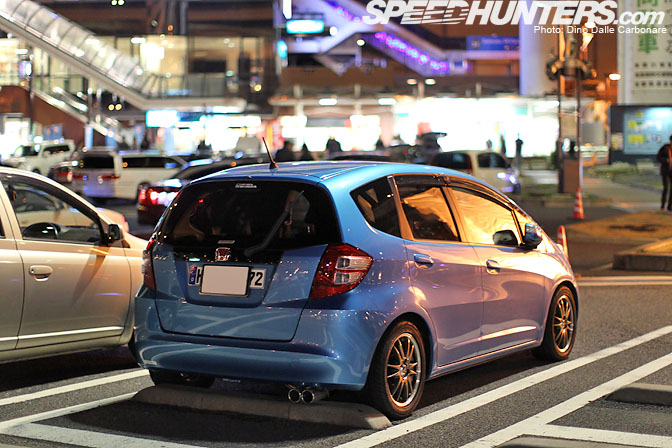 This is one way to give your JDM ride an import feel, stick a fake German license plate, easily found at your local Super Autobacs, under the Japanese one!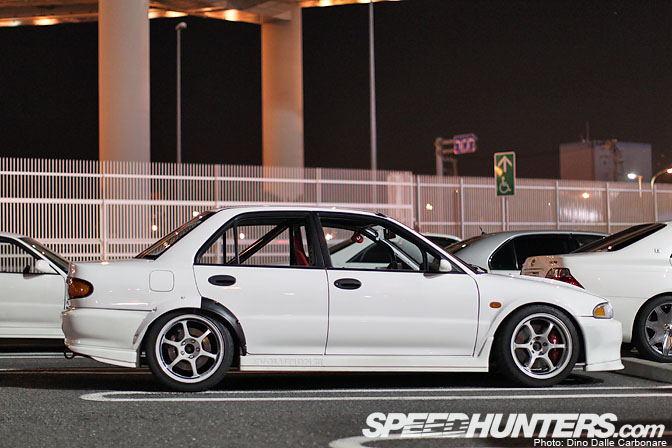 This was a very pleasant sighting, an old Lancer EvoIII…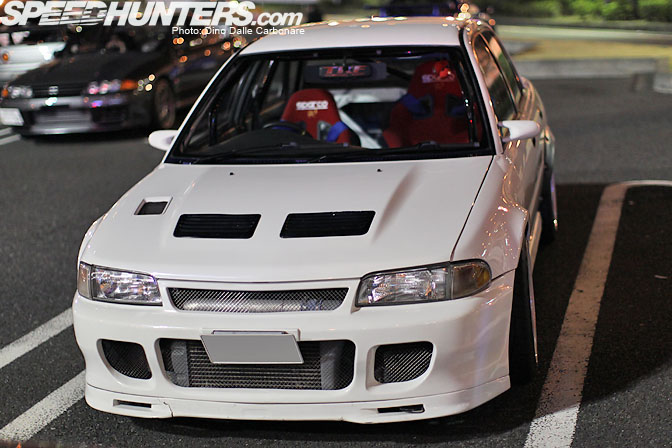 …stripped out and sporting a widened front track. I bet this sees tons of track action.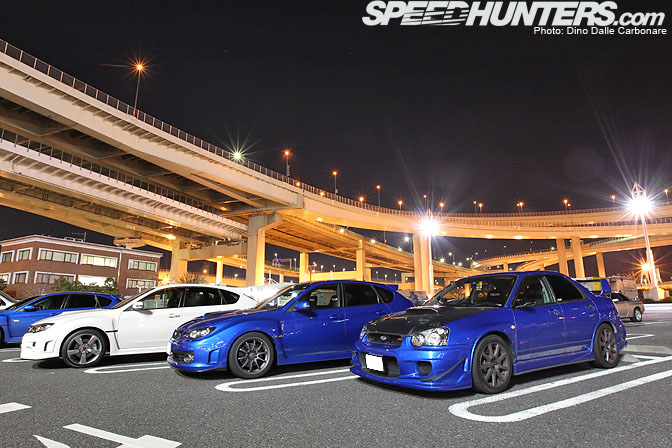 More AWD goodness from the Impreza crew.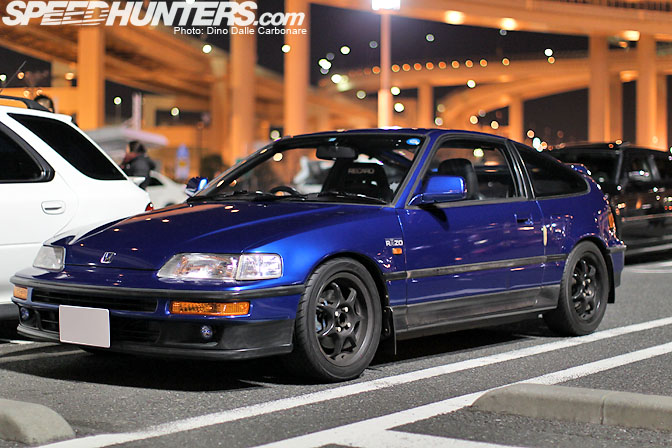 A friend of mine has recently picked this very cool CR-X up and stopped by at Daikoku for a pit stop. I bet this is far more fun and more economical than the CR-Z!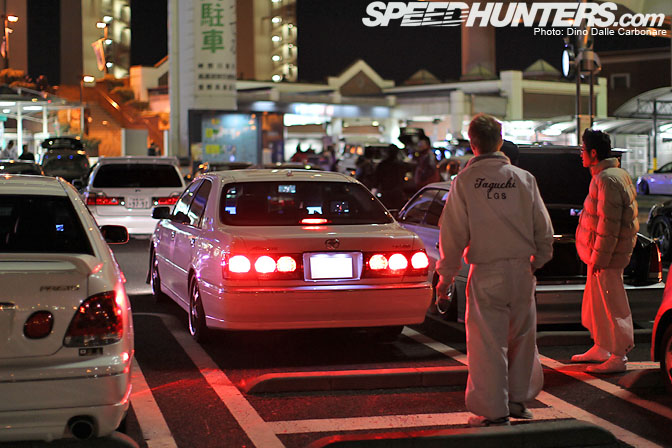 Towards the restaurants a small group of VIP cars had formed, but people started leaving…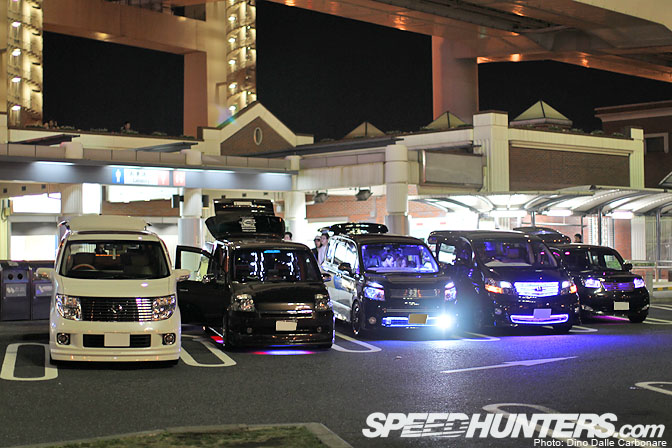 …as the loud music the guys with these mobile clubs were blaring out was beginning to annoy the Police. An announcement was made that the PA would shut at 10:30 and that everyone had to leave.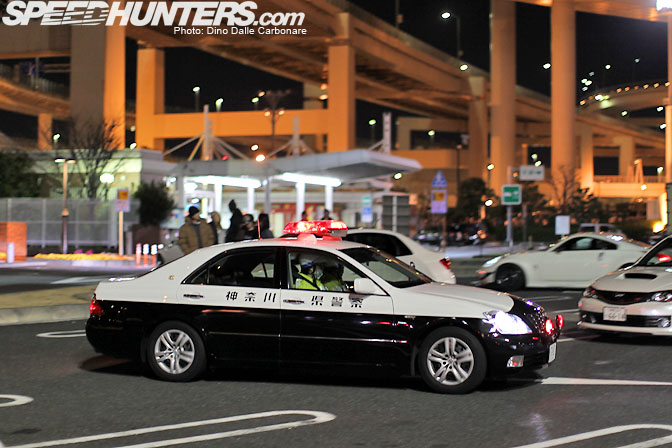 So that was the end of the fun!
Hopefully the party tomorrow night won't be cut short and lots of R35s turn up. Fingers crossed!
-Dino Dalle Carbonare