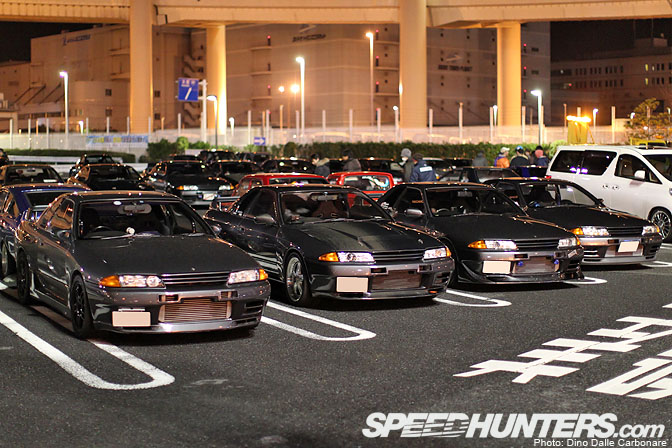 After yesterday's persistent rain ended all hopes of any potential R31 meet at Daikoku things couldn't have been more different tonight. After the somewhat dismal R32 showing last year I was skeptical that more than a few cars would drop by, but I turned out to be wrong. I arrived just before 9 and already quite a few Skylines had gathered…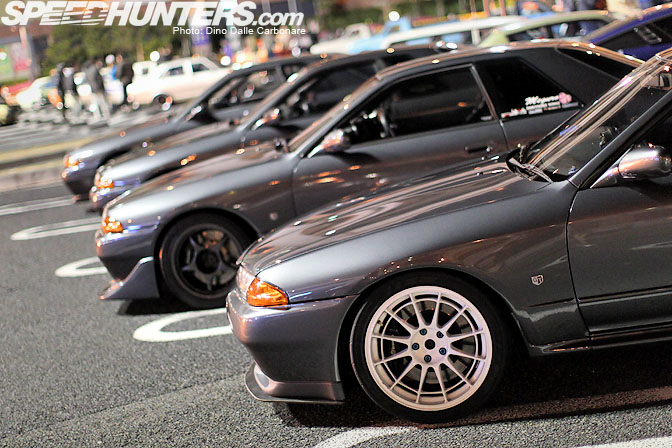 …all neatly lined up under the amber lights of the Parking Area. And so the Skyline Week finally kicks off!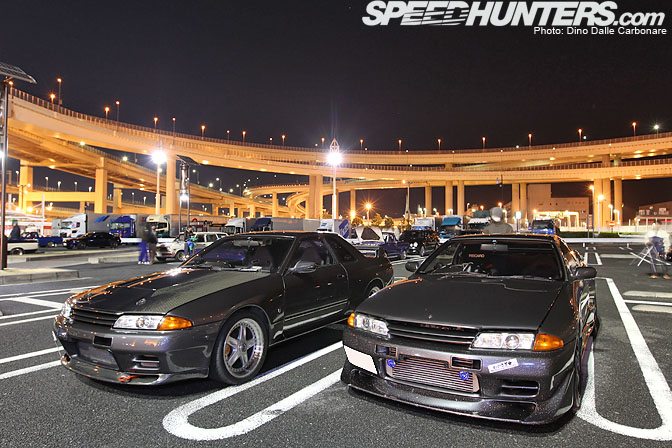 With hope of more cars joining in the meet as the freezing night progressed I got on with the job at hand and began snapping away.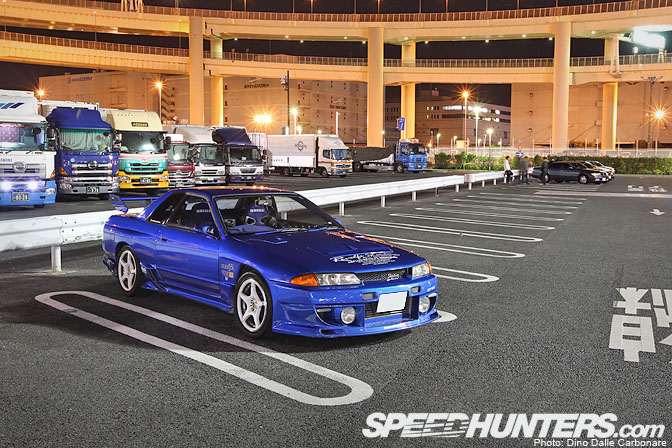 It seemed that almost every R32 present was gunmetal gray, so this metallic blue GT-R stuck out like a sore thumb. I headed over to take a closer look at the full Abflug wide body kit and judging from all the stickers it looks like Izota-san at Revolfe has taken care of the engine tuning.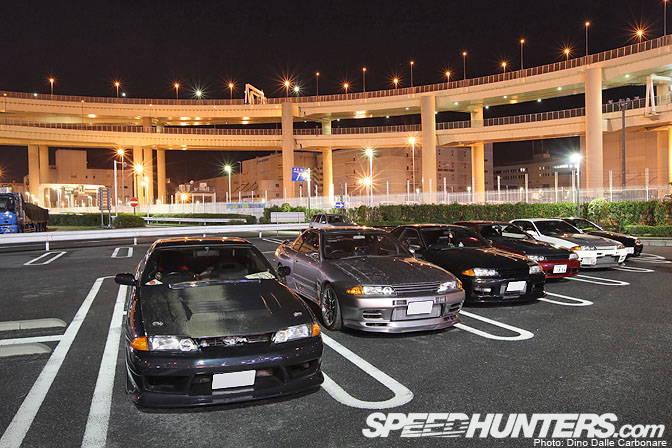 This is another group that kept on expanding throughout the night.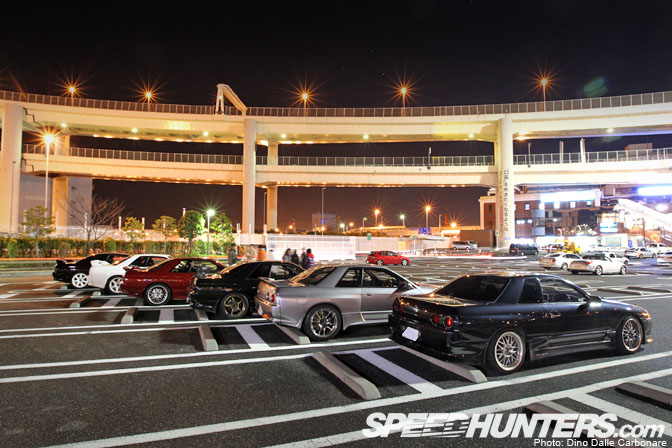 It's always interesting to see how differently people mod their cars, transforming the looks of what is essentially the same model of Skyline into something unique. I quite liked the dark blue spoiler-less one on the right.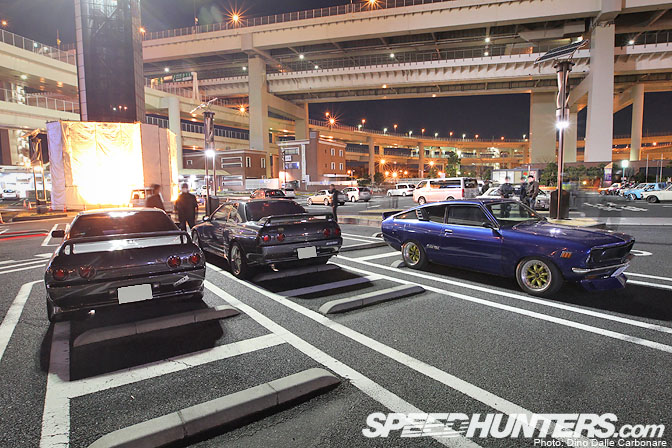 It was good to see that the Skyline meeting didn't fall through but even if it had I knew that March 2nd is also the yearly gathering of Datsun Sunnys at Daikoku…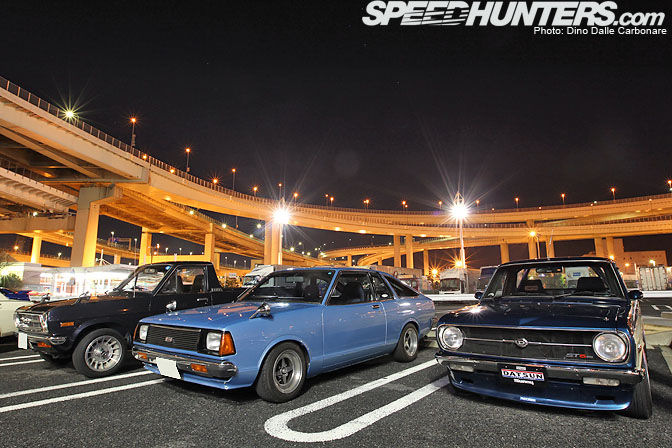 …because of course "3-2" in Japanese reads as "San-ni" or Sunny. And boy did the little Datsuns keep on coming!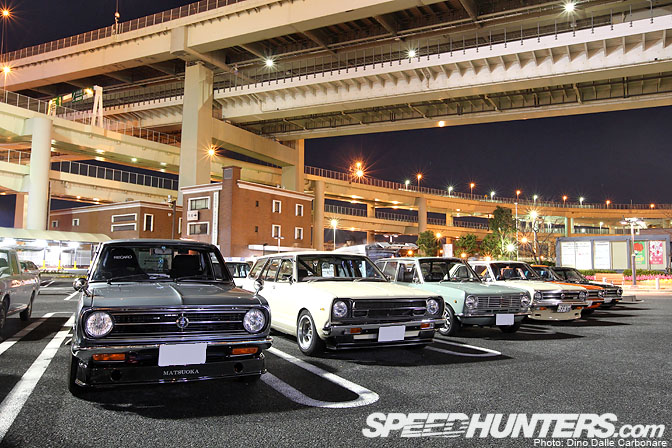 Most of the other side of the parking lot had been taken over by an impressive variety of cars in pretty much every body style ever produced, from your 4-door sedans and 2-door coupes…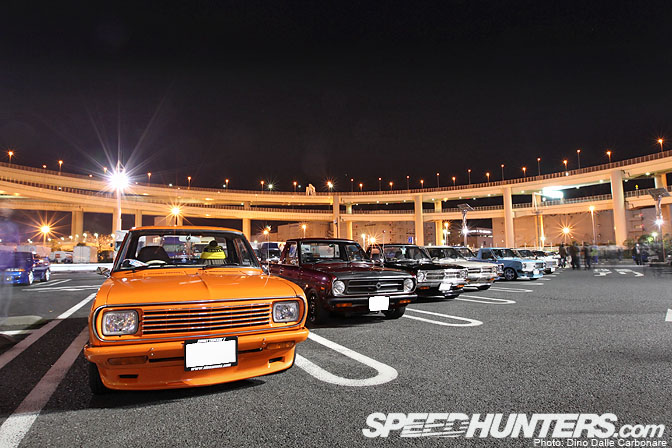 …to trucks…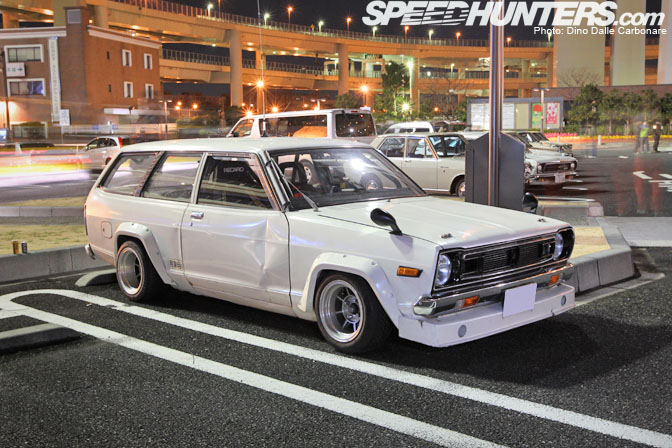 …and of course wagons. I remember this car from last year, still looks raw and ready to head out to the track!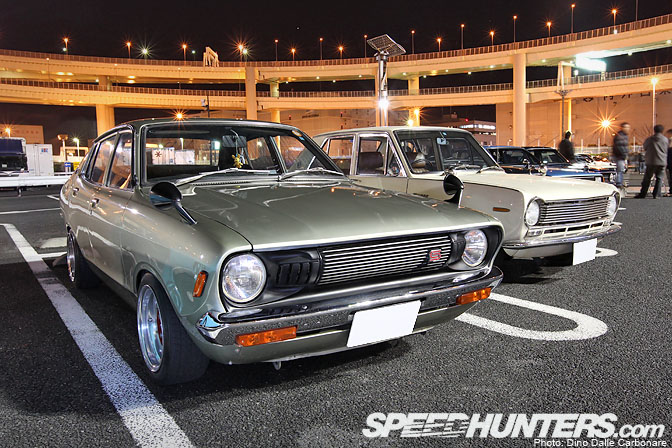 Check out the smooth grille on this B210 S model.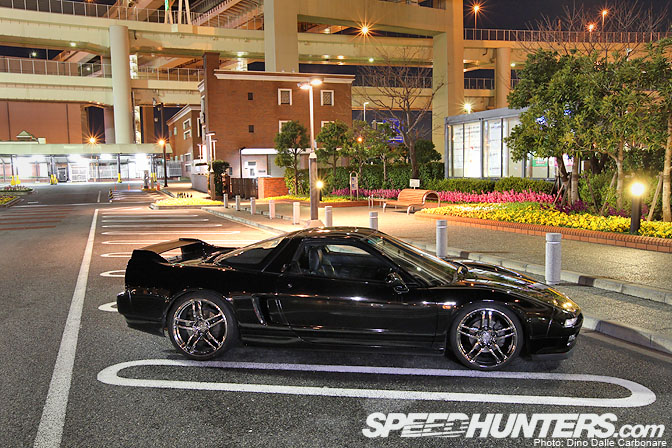 A lonely NSX on rather large chrome AVS Model 5s.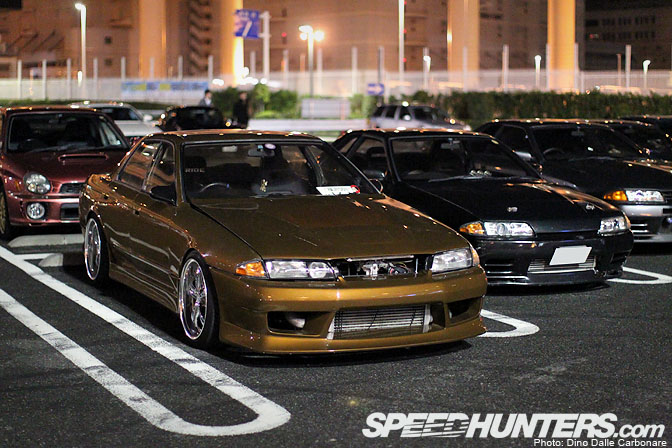 A group of drifters from one of the US military bases showed up with this cool gold-colored R32. I hope to be seeing some Speedhunters stickers on it next time!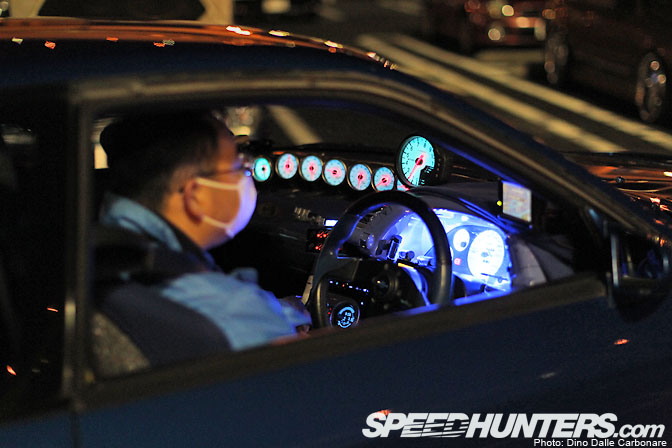 The need to keep temperatures, pressures and other engine parameters in check can become quite obsessive at times!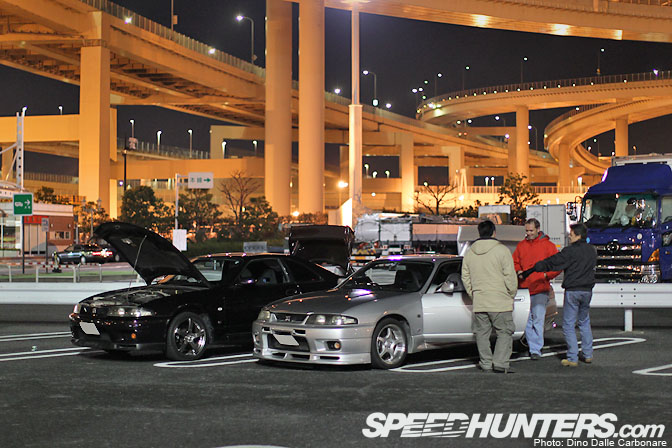 These GT-R owners were so eager to celebrate the R33 they showed up one day early!;)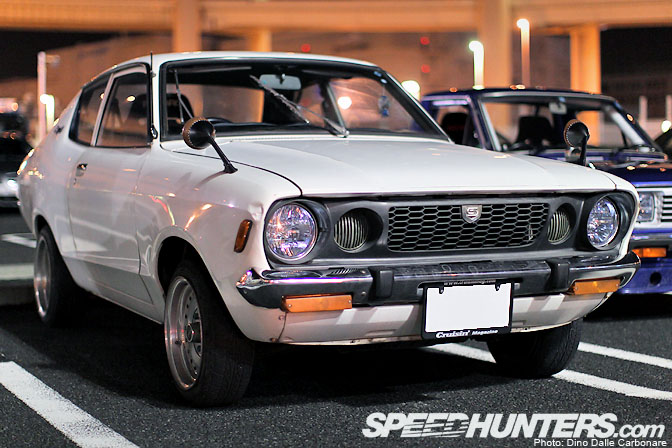 A B210 coupe.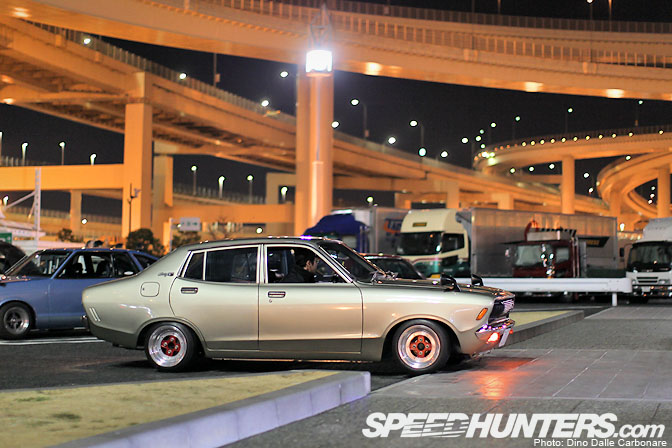 JDM vintage wheels win!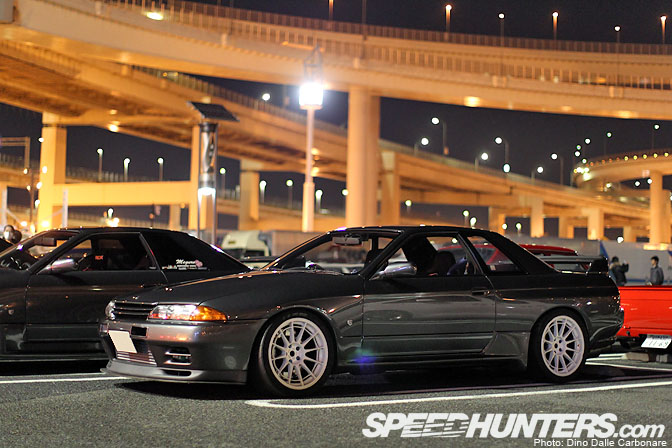 Judging from the lumpy idle on this BNR32 it was obviously not running a stock engine. Behind the very cool Enkei NT03s hid upgraded Brembo brake calipers and massive discs.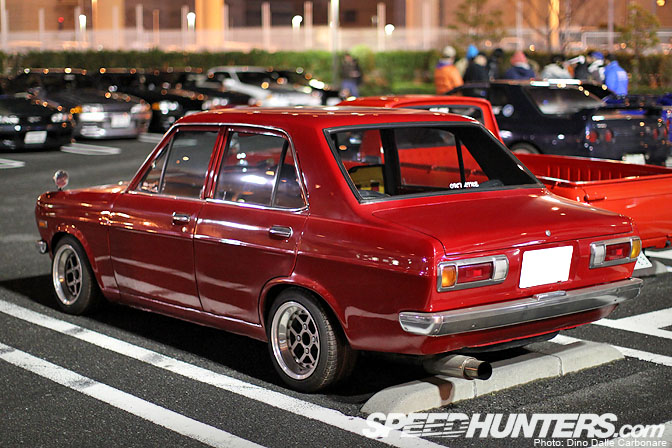 Anyone know what rims these are?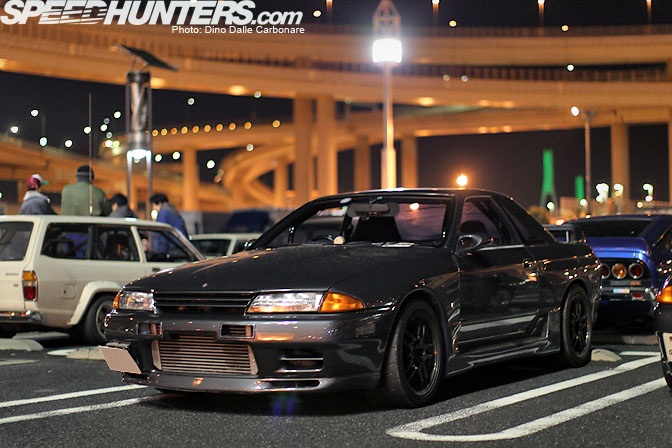 You can never go wrong with black wheels on a silver car and the stock BCNR33 wheels on this mean BNR32 achieve the required effect.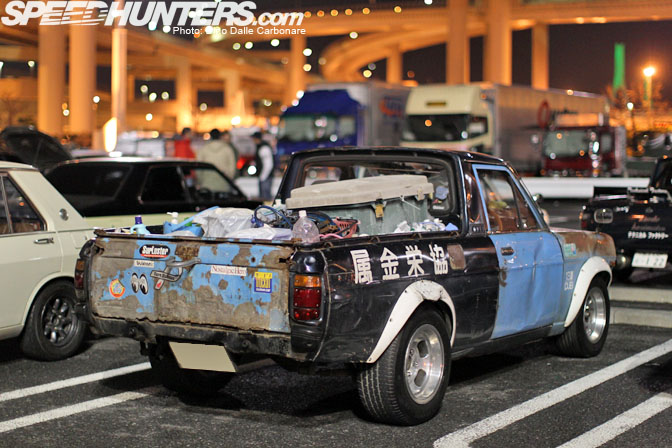 How can we forget the "Rat-Sun-ny," still carrying tons of garbage! It's actually quite interesting what people put in the back of these tiny trucks…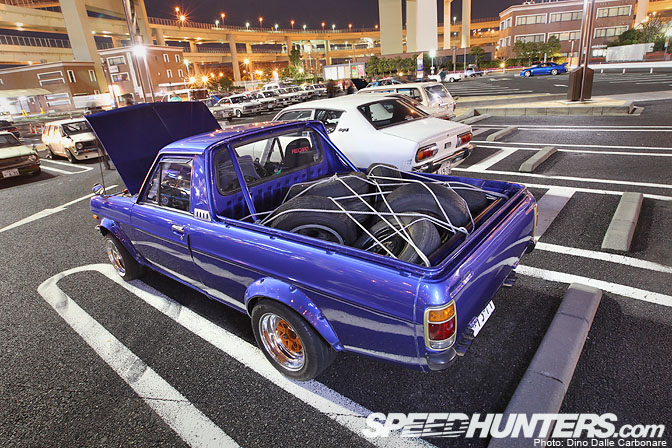 …sometimes they can be handy to carry wheels and tires around for one of your drifter buddies…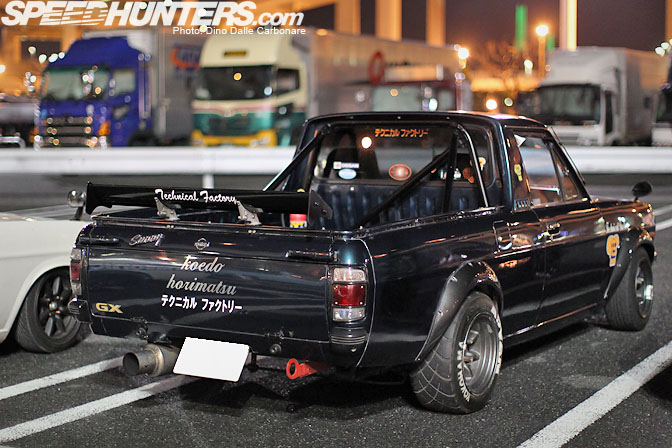 …or can be kept light and empty for when you take your little 3-2 truck out on track. Check out the little adjustable wing!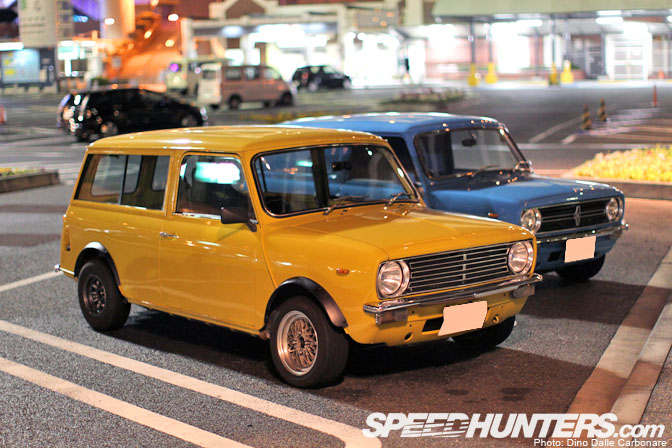 A couple of Mini vans also showed up!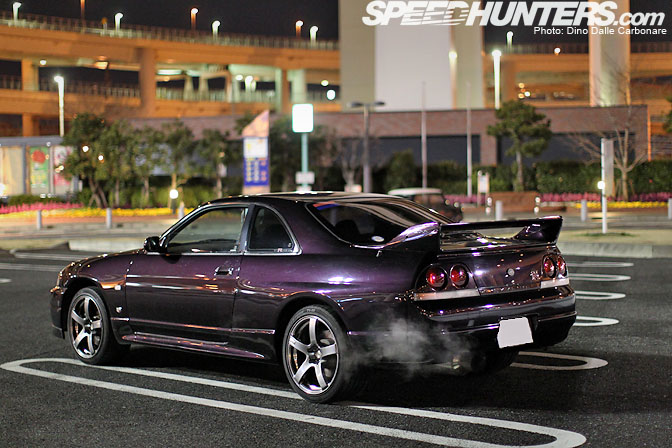 Hopefully tomorrow's R33 meeting will be just as exciting as tonight's one was! 
-Dino Dalle Carbonare