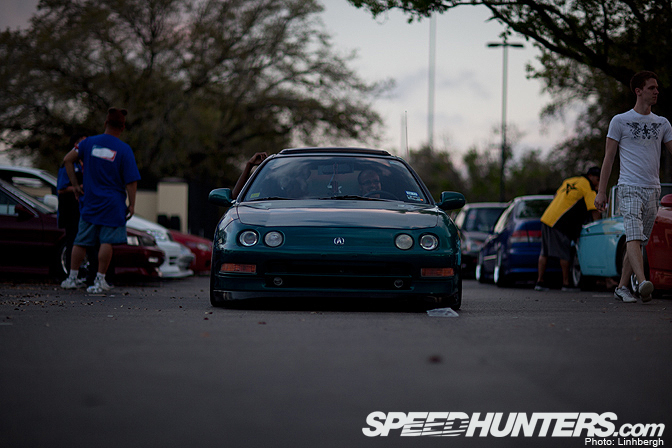 Let's head straight into the our last look at the car show, Import Reactor, that ran in conjunction with the anime convention, Anime Matsuri.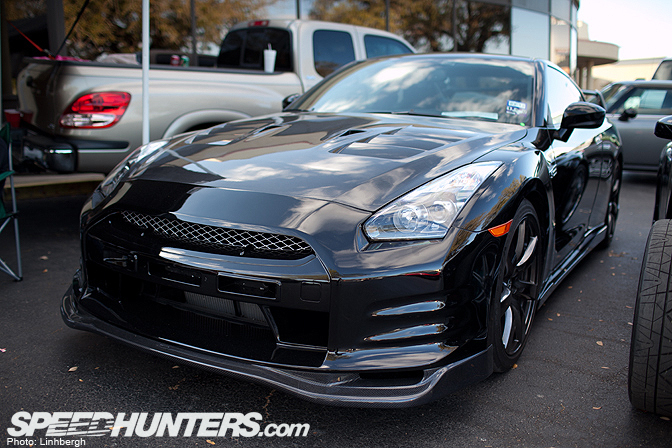 I'm sure all of you have read Smoky Nagata's heartfelt letter about the reason why he has postponed his stateside visit. Smoky planned to drive the infamous V12 Supra in the Texas Mile this next weekend as well as this stateside Power Fab Automotive built R35 sporting a plethora of Top Secret parts. It's presently the only other R35, in the world, with the new Top Secret aero package for the car.
Smoky wanted to see how his PROcess tuning on a stock engined R35, with just aero upgrades, would stand up to the other monstrous speed demons at the Texas Mile. Sadly, this R35 and the V12 supra will have to wait until next time….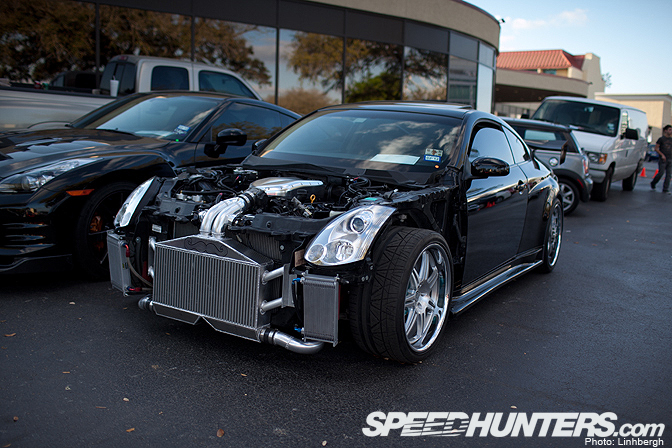 Sitting just next to the Powerfab R35 was their Infiniti G35 which featured a completely built motor pushing 700whp and 556wtq! The car was suppose to have a completed Top Secret aero kit but the front pieces were delayed because of the recent events in Japan.
Power Fab should be getting the rest of the parts later this week. I'll be making a stop by their shop to snap a few photos of their shop as well as the completed G35.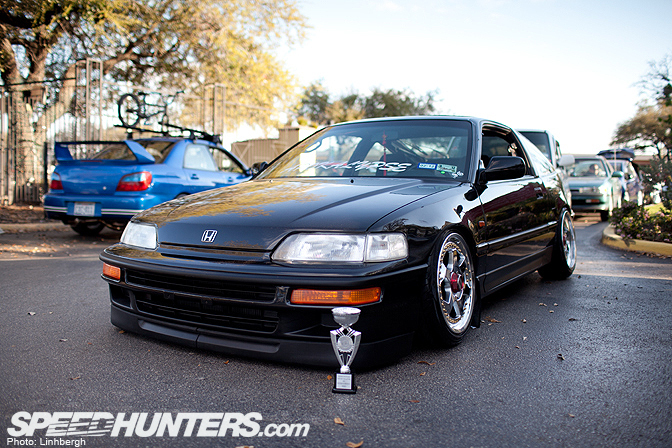 In the previous look at the car show, Import Reactor, I mentioned of the Speedhunters Rice award. This Honda CRX owned by Steven Pham was our pick. It's an extremely clean car with wheels that fit, but also aren't too extreme. Steve practiced a bit of restraint on that wheel fitment department and we recognize it. Great job!
I'll be taking a closer look at the car in the coming days.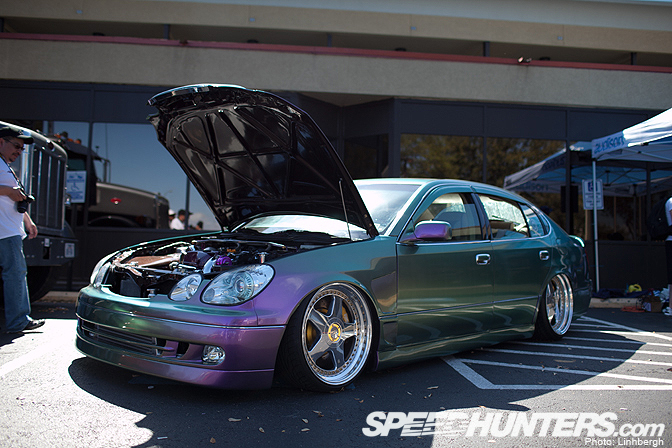 This Lexus GS300, with its chameleon paint and 2JZ swap, with giant snail, was the overall show winner.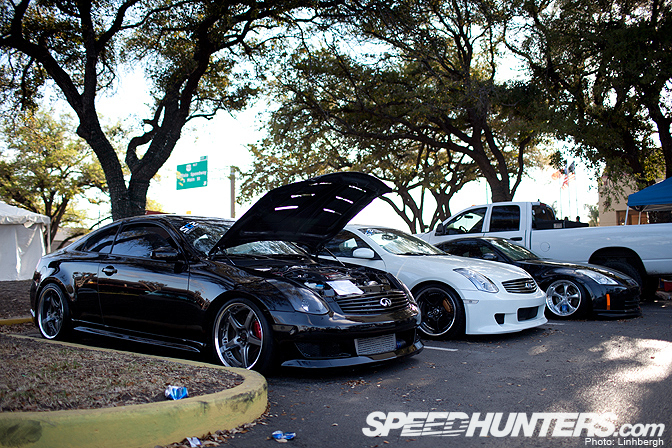 There was quite an impressive line up of Infiniti's G35/37 and Nissan 350z's at the show.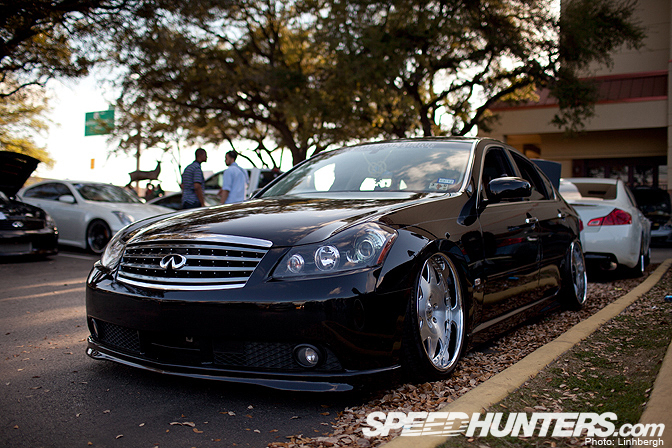 Here's another shot of one of my favorite Infinitis at the show. Love it!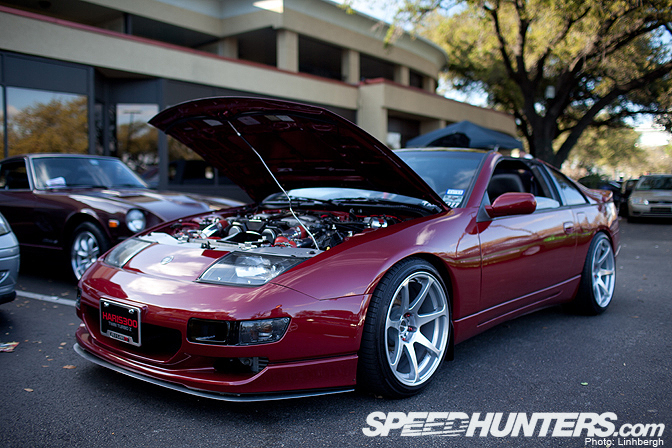 I've always loved the 300zx, and this one struck the right nerve for me: simple exterior modifications, a decent ride height drop and a nice choice of wheels.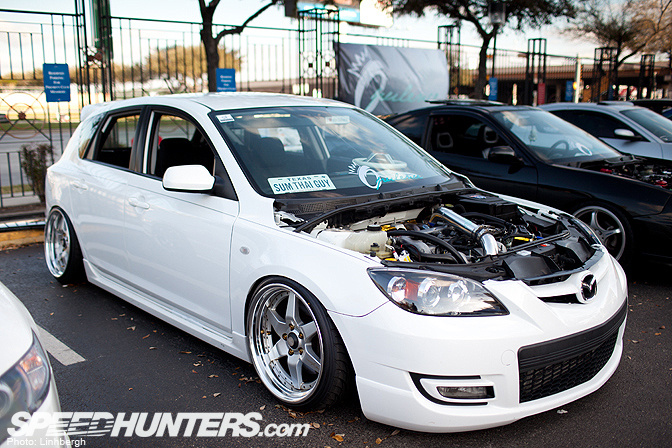 Here's some more Mazdas like this sweet Mazda 3. It's sweet to see these cars start to gain in popularity.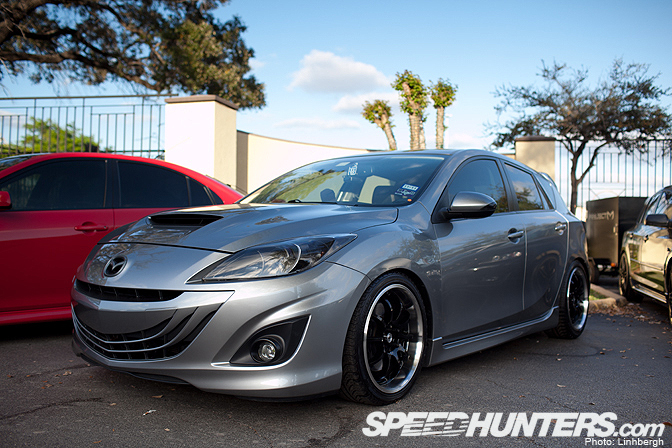 Now here's a Mazda I didn't expect to see at Import Reactor, a Mazdaspeed 3.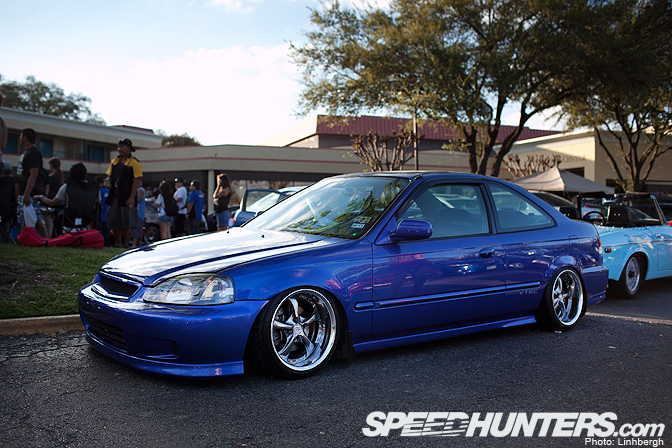 This EK Civic Si, on a set of sweet Work VS-KFs, was one of my favorite Hondas at the show.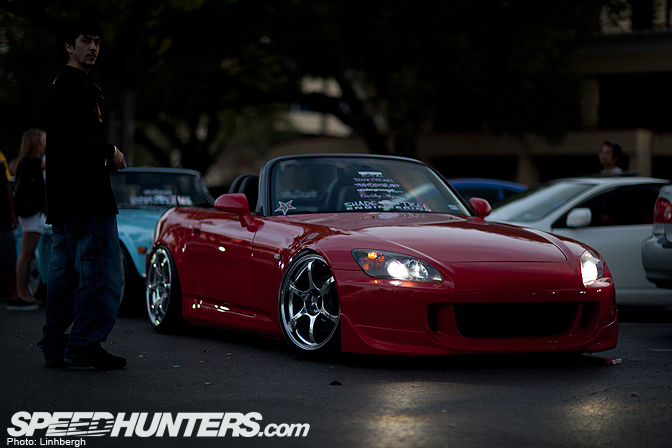 And so was this S2000. Talk about low!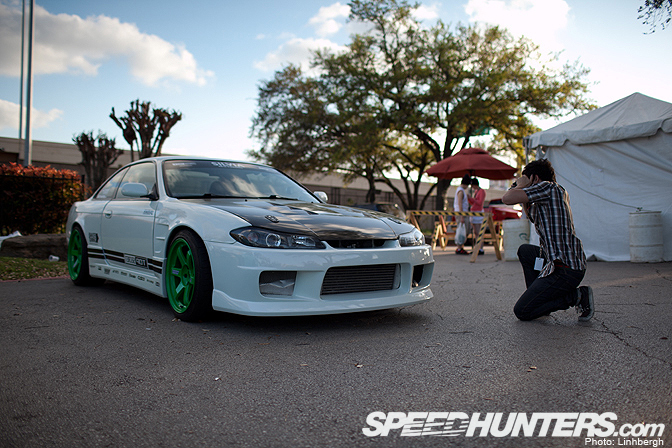 It was nice to see Hajime's RB26 powered S14, which we featured earlier this year, again. Mayday Garage photographer, Mikey Nguyen, couldn't help but to get in my shot….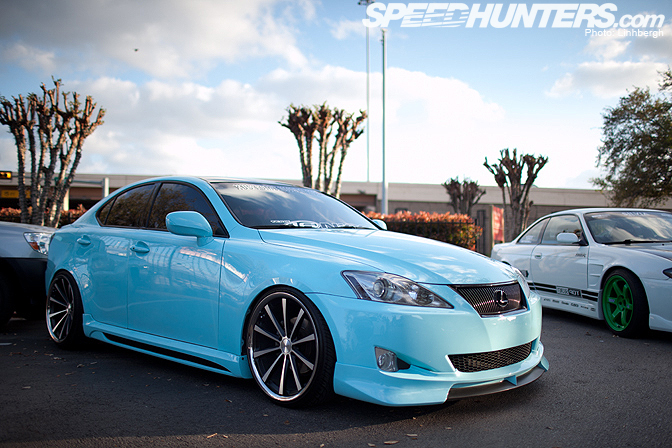 This Lexus IS250 on Vossen wheels, with its bright blue paint job, stuck out quite a bit from the field of cars on display that were of the more monochromatic flavor.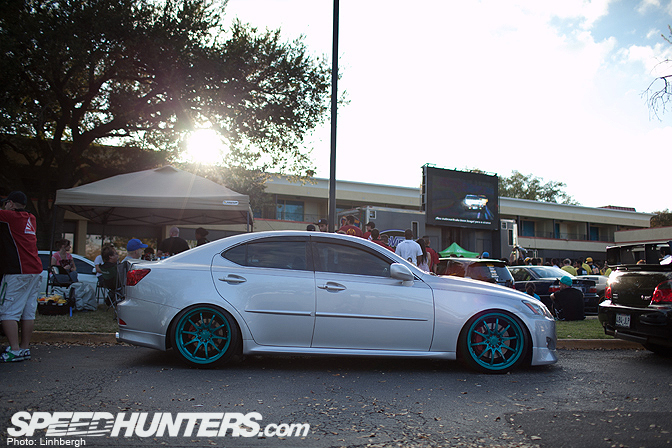 In the first look at Import reactor, there was as shot showing the front of this IS350 with its teal colored Volk CE28Ns. Now, here's the rest of the car.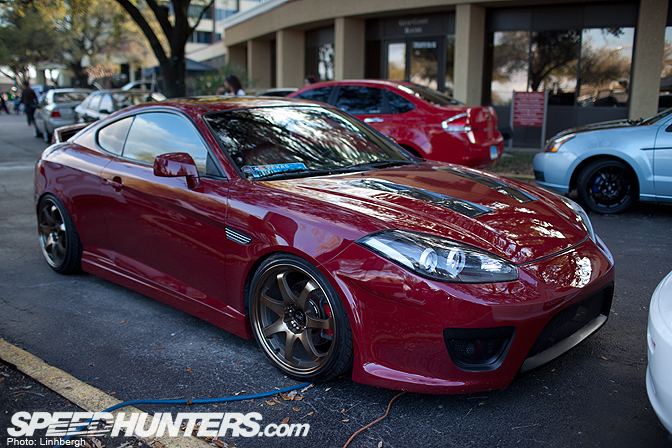 This Hyundai Tiburon was the show surprise for me. I would've never thought a Tiburon would be able to look this good. The body kit gives the car a bit of FTO flare to it.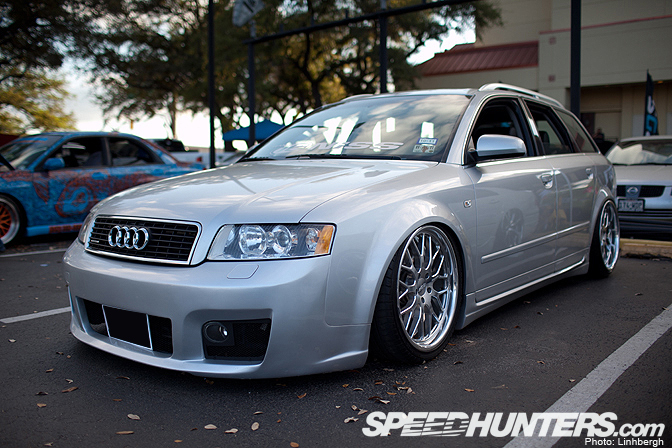 I thought I'd add another shot of this Audi. It just looks so good.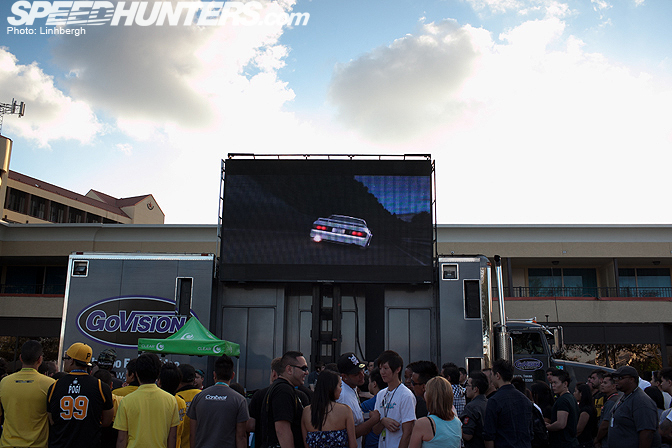 In the main DJ area of the car show, there was a giant jumbo-tron playing the Initial D anime all day long. I thought it was a rather fitting thing to be showing as the car show coincides with the anime convention.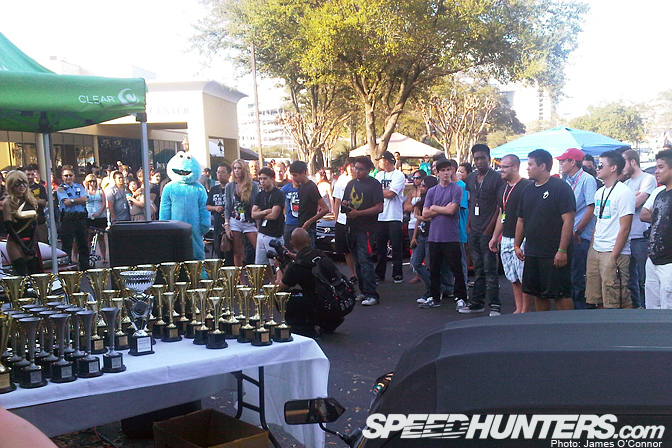 Where else would Cookie Monster be attending a car show awards ceremony?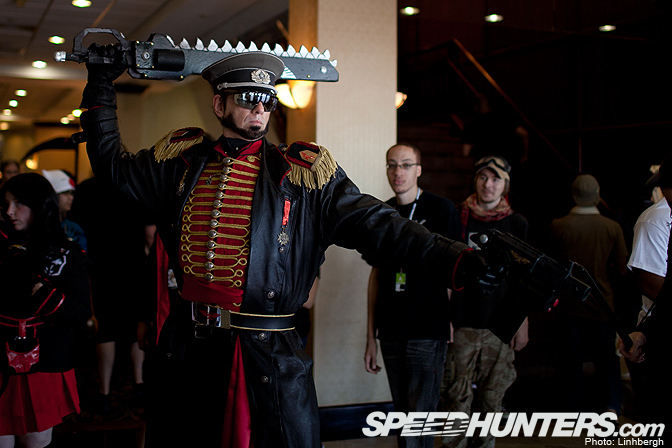 Inside the convention center, I did a bit more cosplayhunting. This bearded man was playing as the Commissar from the Warhammer 40k series. Earlier in the day, he was dressed up as one of the main characters from a well known anime, Cowboy Bebop, Jet Black. Sadly, I wasn't quick enough to get a snap of his first cosplay costume….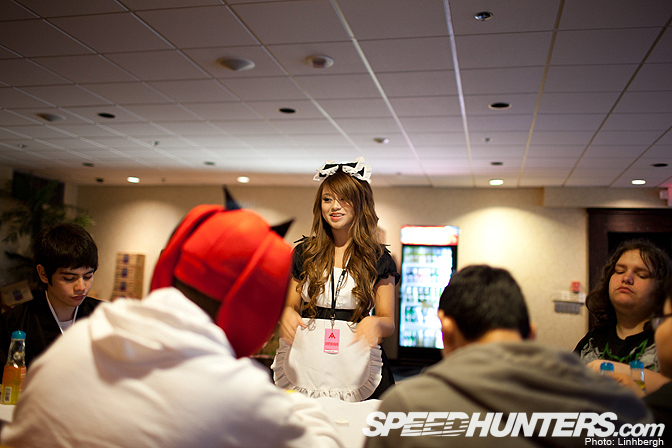 The convention also featured a very novel and Japanese experience: a maid cafe. Basically, it's a restaurant seating area where you can sit down and eat on various Japanese food and drink. On top of that, you get the company of a girl dressed as a maid.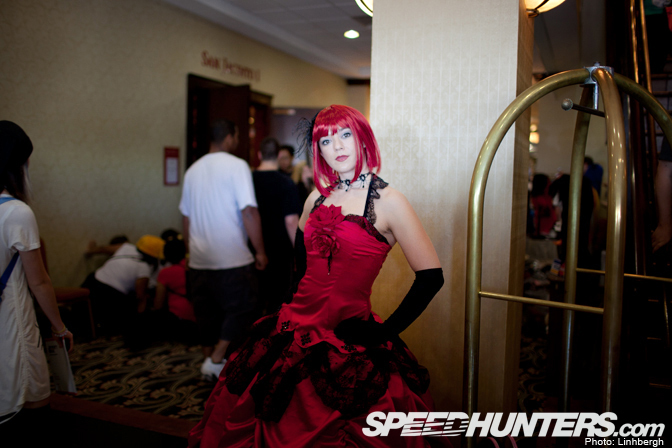 Another rather impressive costume.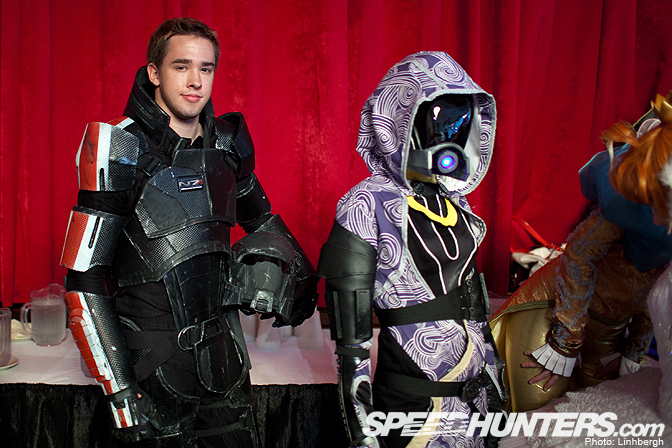 I made a brief stop at the Cosplay contest to see what it was all about and ran into these two characters. Here's Commander Shephard and his battle companion Tali from the "Mass Effect" video game series.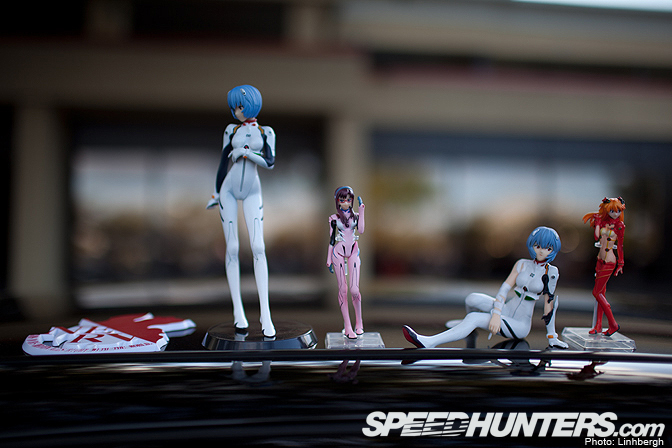 You definitely know you're at an anime convention when there are Neon Genesis Evangelion figurines on top of a car in the show.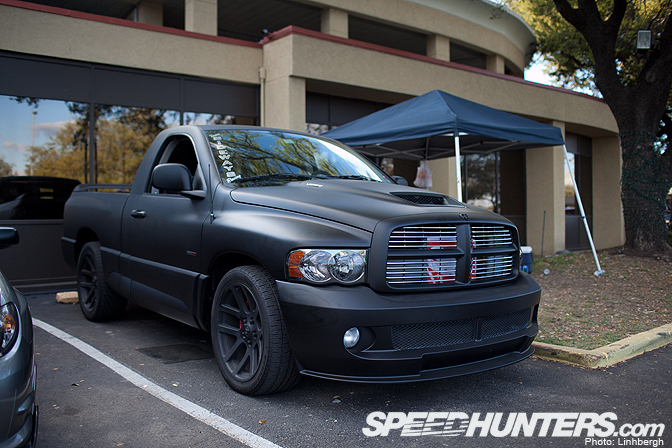 This flat black Dodge Ram seemed a bit out of place in the sea of late model imports…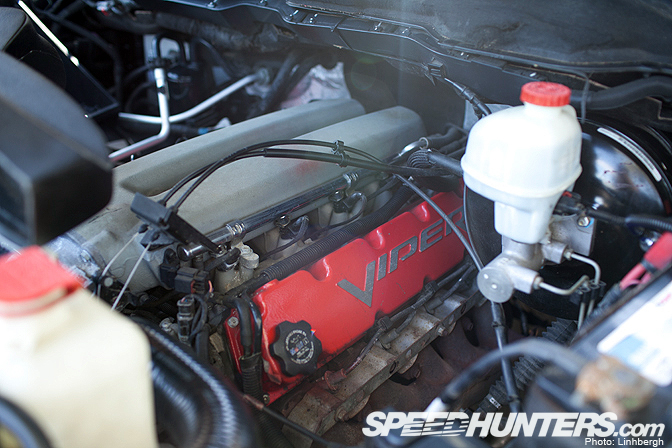 …but when you peak under the hood, you see fire-breathing Viper V10!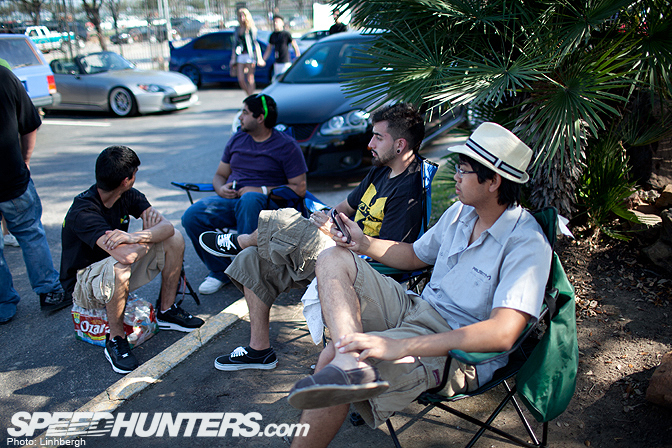 It was great to see all the car crews, friends, and buddies busting out lounge chairs cracking open a few cold brews and just having a great time outside during a beautiful weekend.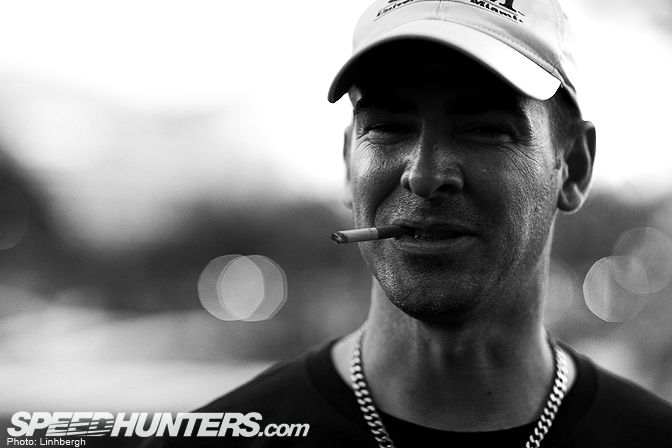 Cars, buddies, and brews (and maybe a few smokes). What more can you ask for?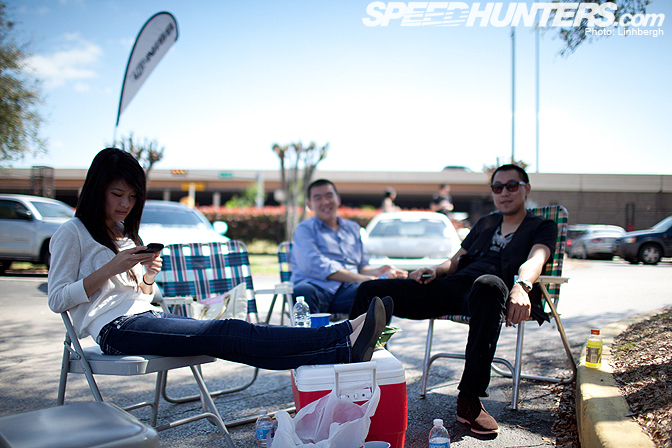 The best part about car shows, like Import Reactor, is how it brings together the community as a whole.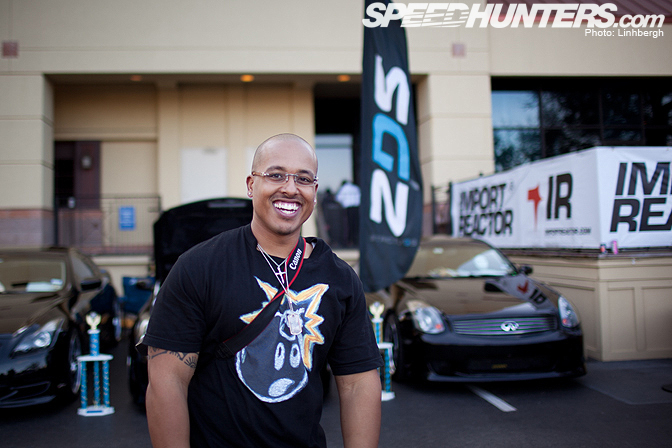 It brings together people that are barely into cars, to car style influencers like Edafe Omosowofa, whom we featured his 350z in back 2009.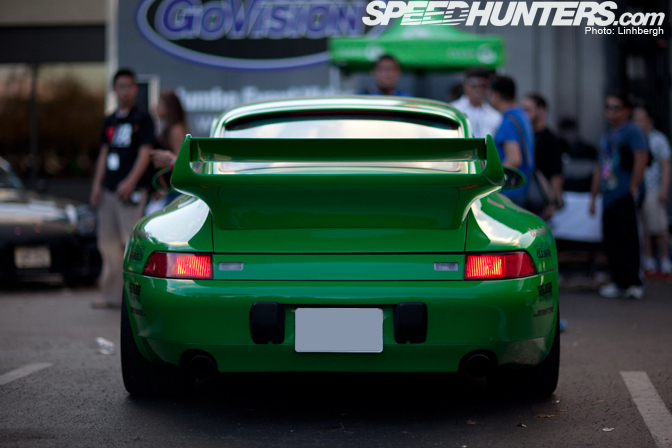 The reason we come to shows like these is to gawk and drool at the cars on display…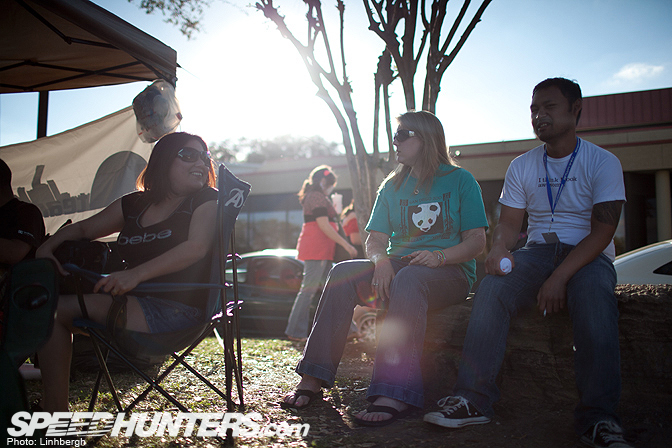 …but the reason we stay is because of the people that are behind it.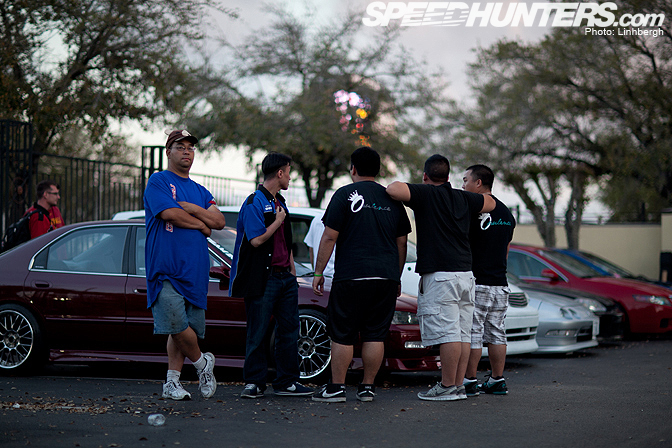 Engines are the heart of cars, but the people are the heart of the community.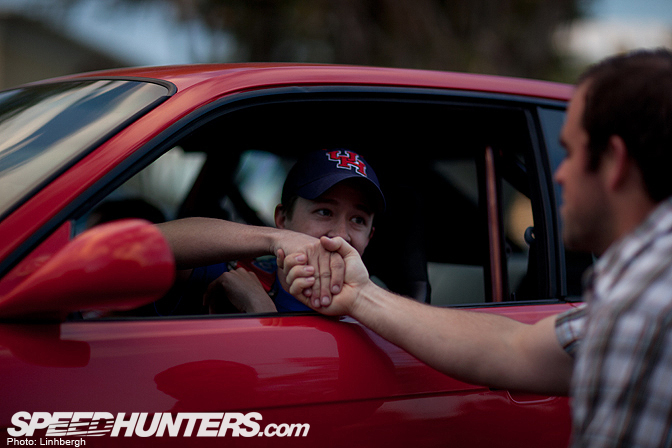 It's moments like these that we live for. The greeting of a friend with a handshake or another handshake as a farewell. It's that bond between car enthusiasts with other car enthusiasts.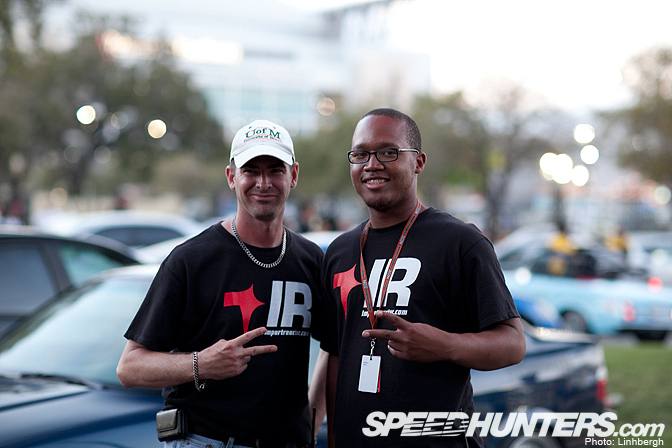 It's also thanks to people like Paul Morgan and Jace Williams that organize, put on and run shows like this.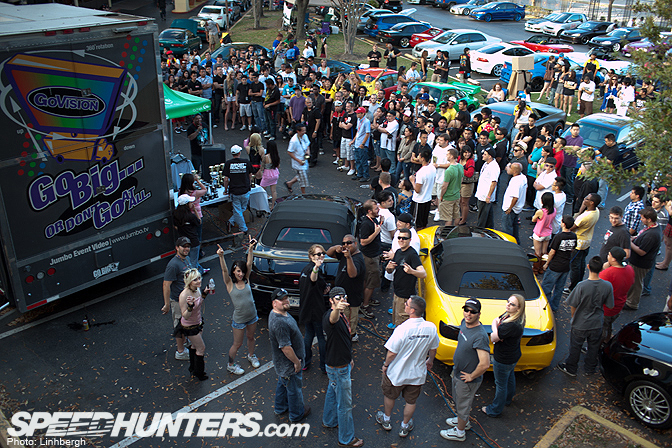 This year's Import Reactor seemed like a much more personal affair than the previous year's. Die heard one-make enthusiasts would be hanging out and mingling with others. It was great to see such a community so alive.
The event has just ended but its strange to think that I'm already anticipating next year's festivities….
-Linhbergh