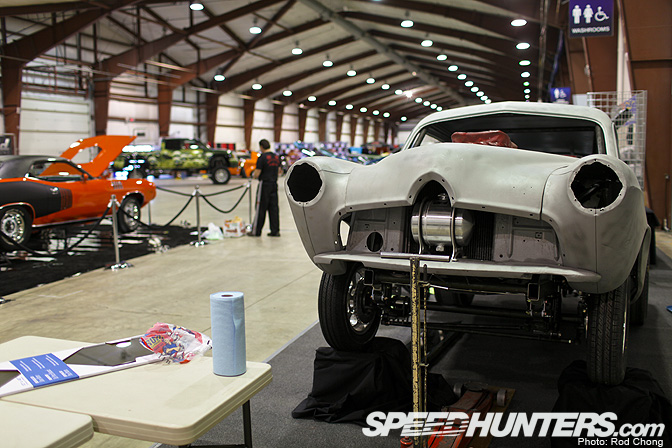 Earlier in the month, Rod, Melinda (our trusty Production Coordinator) and I headed out to Abbotsford for the World of Wheels car show. And in spite of battling traffic the entire way there, it was certainly well worth the trip.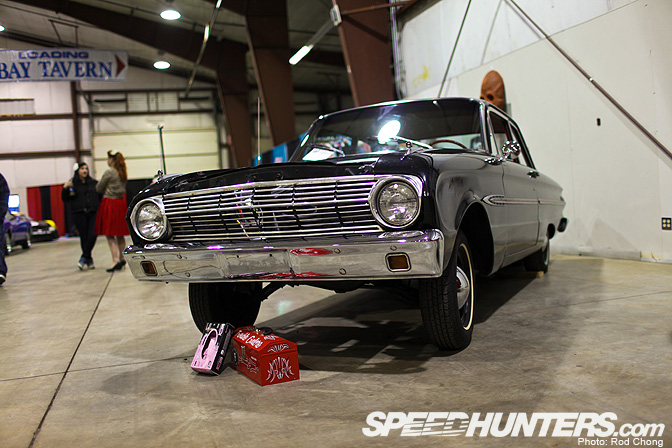 Our Melinda is a huge petrol head, and she can often be found spending her weekends beneath her pride and joy, this '63 Falcon. Melinda will be introducing herself on Speedhunters shortly, so I'm sure you'll be seeing more of her Falcon's build.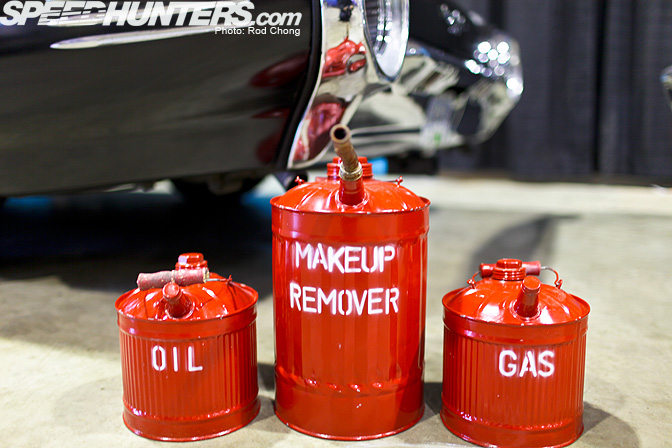 Melinda and a couple of her friends had their cars on display…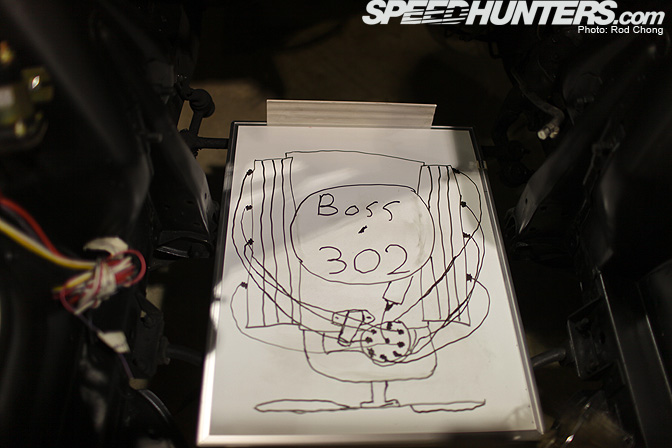 …And as you can tell, Melinda has a great sense of humour. This was what was lurking under the hood of her work-in-progress Falcon.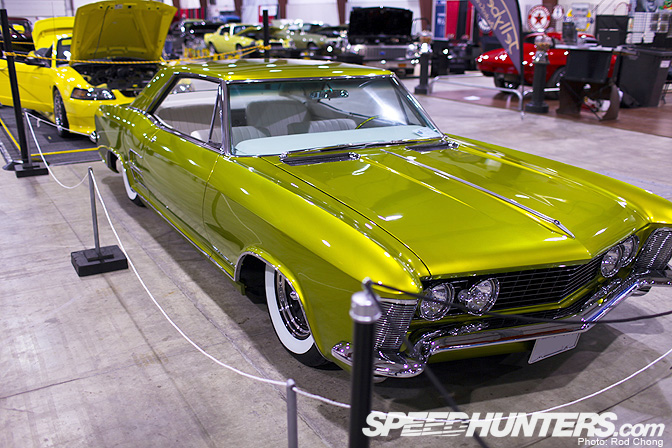 It was hard to miss this 1963 Buick Riviera when you first walked into the halls.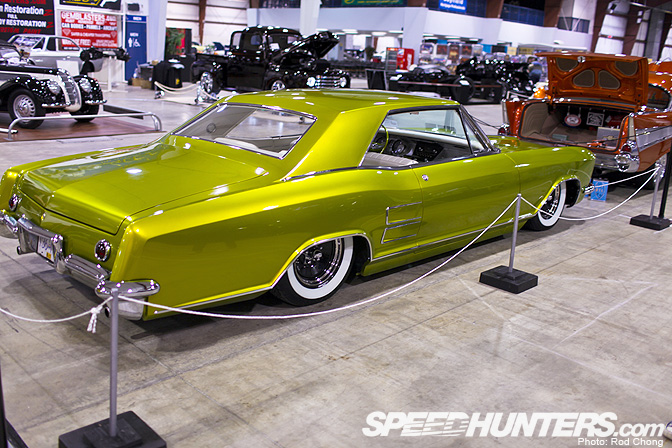 The three of us would've spent a good half an hour examining it from every angle.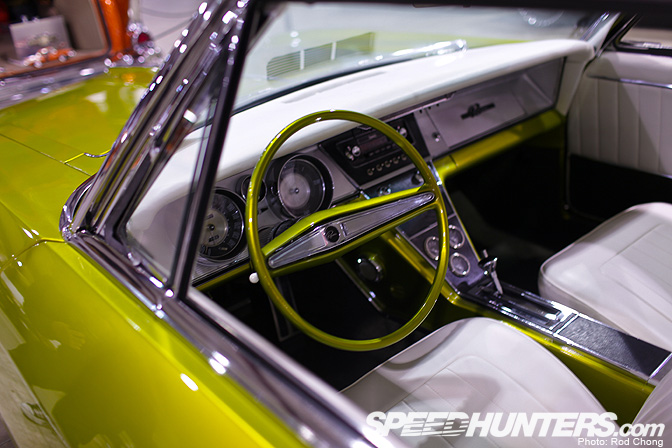 It had an incredible amount of detail.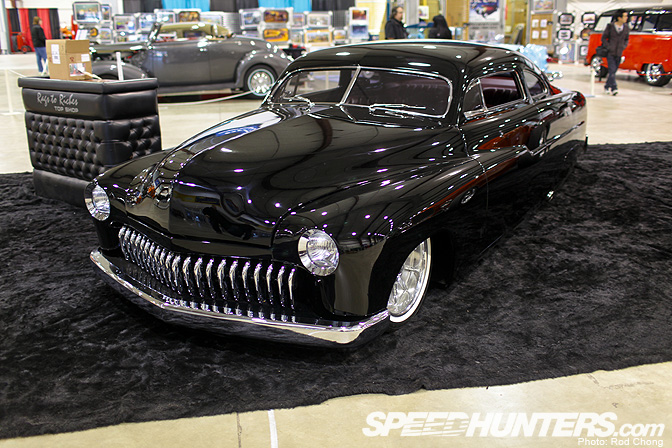 Another car we spent some time drooling over was this '51 chopped Mercury.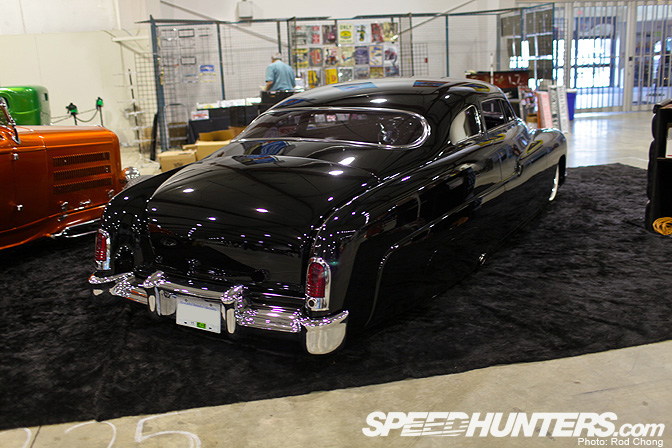 What a stunning 'sled.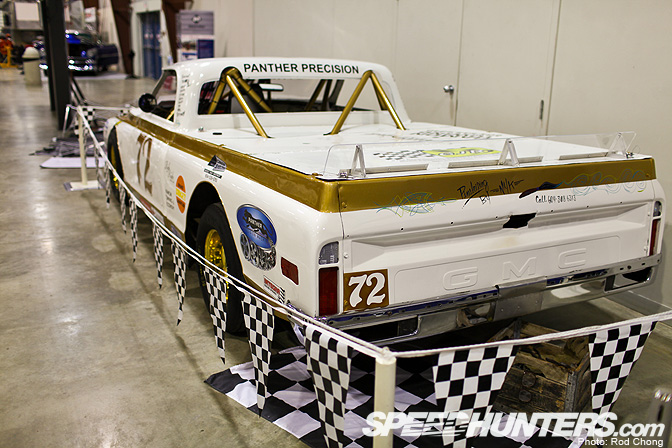 Nicknamed 'Casper the Truck' this is a 1968 C10 on a 75 Chevelle chassis built by MacDonald Racing.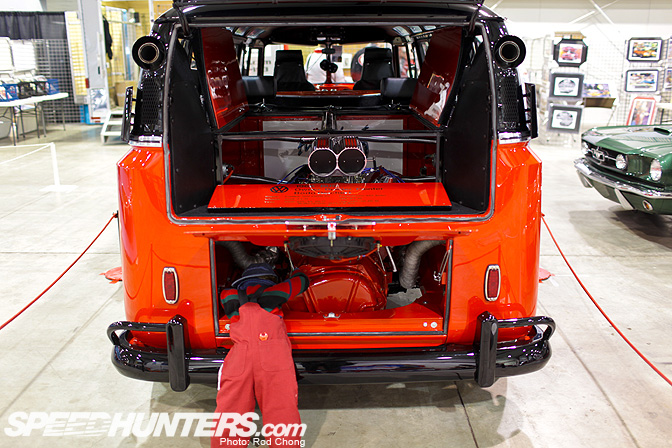 We took a closer look at the '66 VW…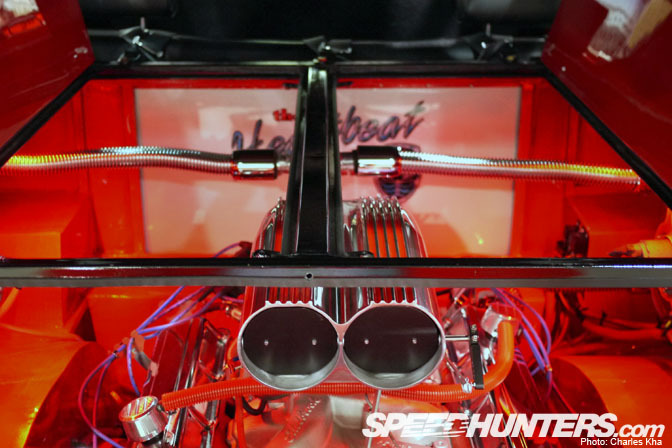 …Only to discover it's powered by a Cadillac V8.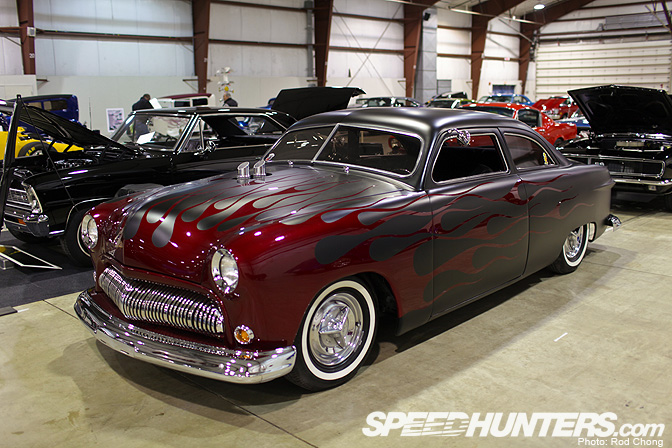 Melinda's pick of the show was the '51 Ford with a blown flathead.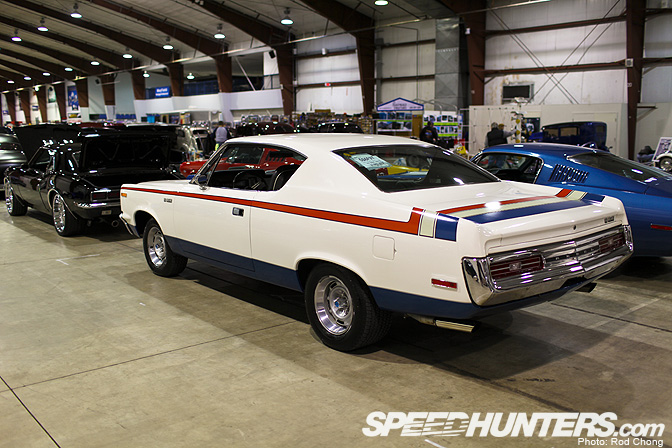 Immaculate 1970 AMC Rebel. It was known as 'the Machine' back then and came with red, white and blue reflective stripes.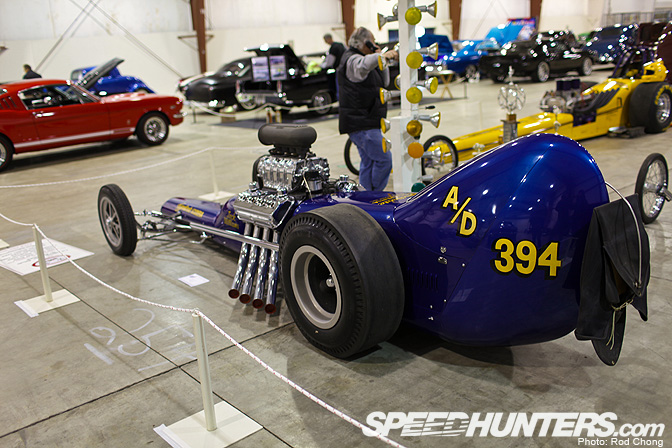 Here's great piece of BC racing history. Built by Jack Williams, it was one of the most well known drag cars in Western Canada during the 60s and won 'Best Appearing' at the 1962 Winternationals over in Pomona CA. It also held the A/D national record in 1963.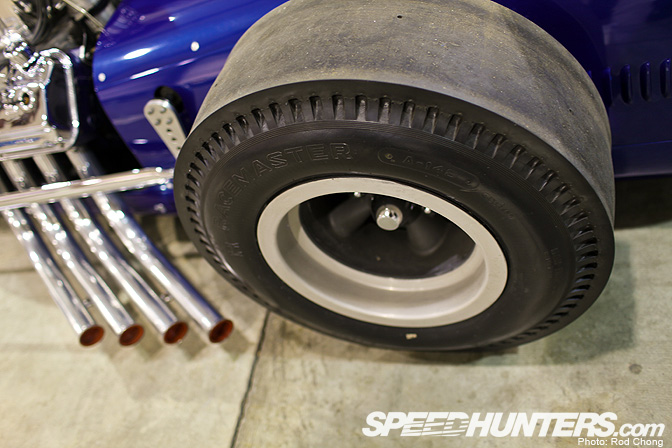 The hand-formed dragster is powered by a 404 Hemi and is still fired up occasionally. Jack's daughter, Wendy, is also a drag racer.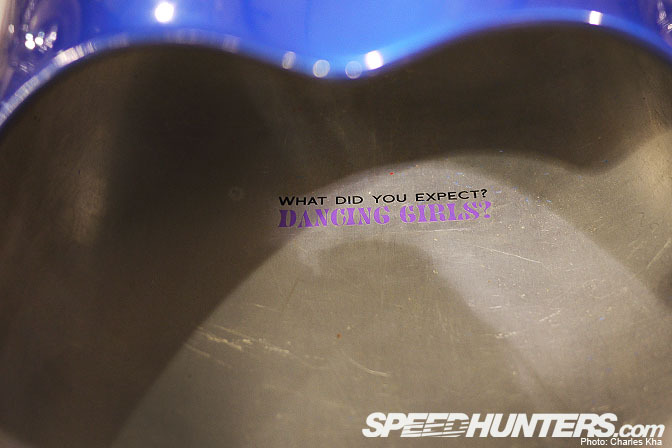 I spotted this inconspicuous sticker inside its nose.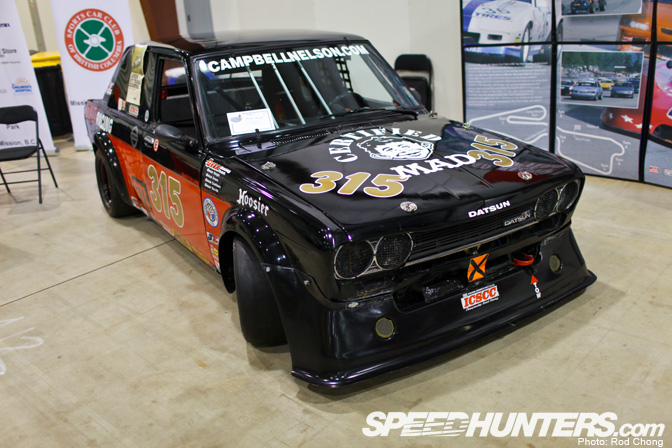 Nestled in the corner of the hall was a rather lonely Japanese car, a Datsun 510.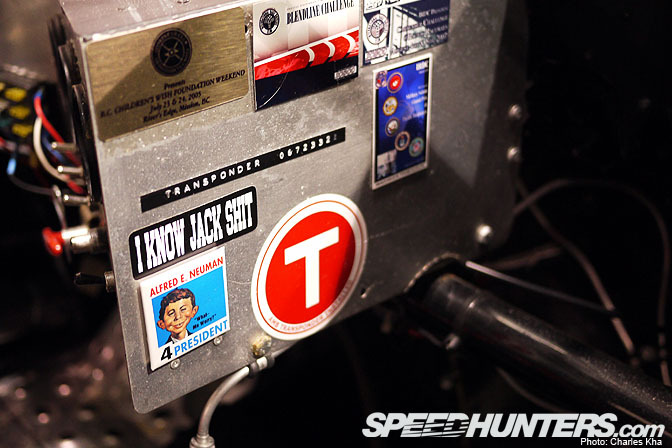 When's the last time you saw Alfred E. Neuman? I think I was probably ten!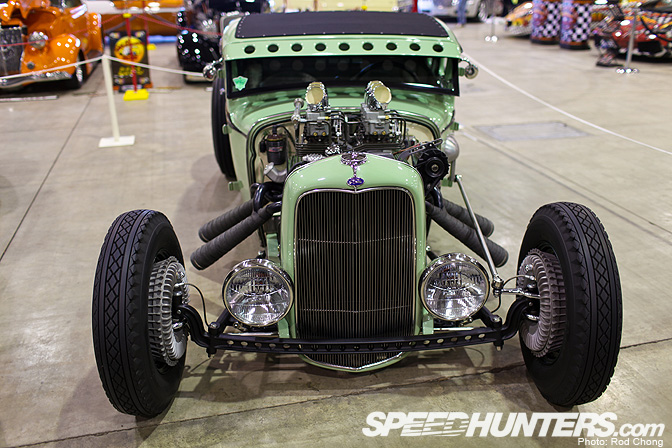 VooDoo Larry brought out his 1931 Ford Model A coupe, which was freshly painted for the event.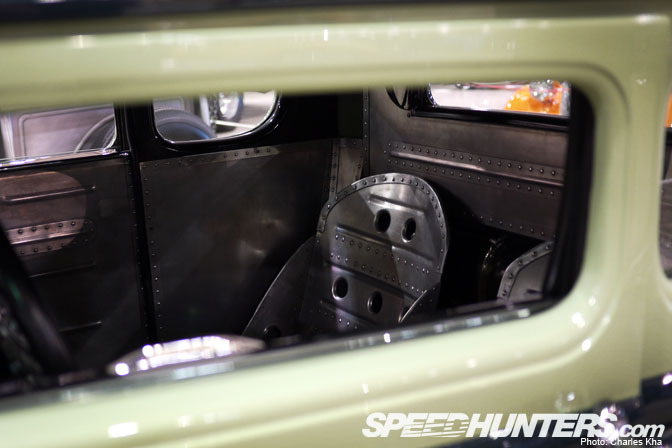 Loved the bare metal interior!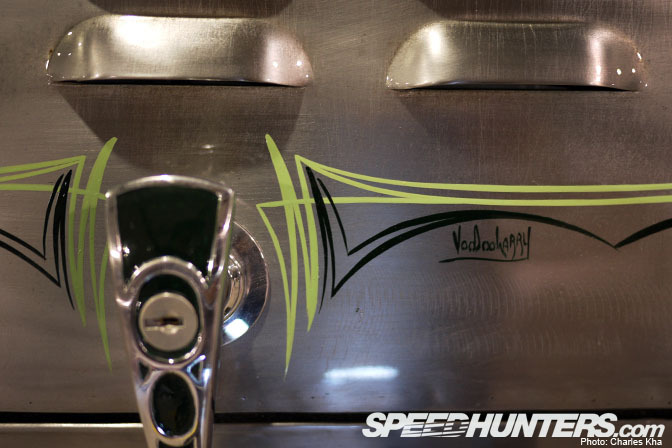 Apparently the 'VooDoo Larry' nickname came about when he signed a customer's bike, with the owner suggesting he combine his name with VooDoo Kings, the name of his car club.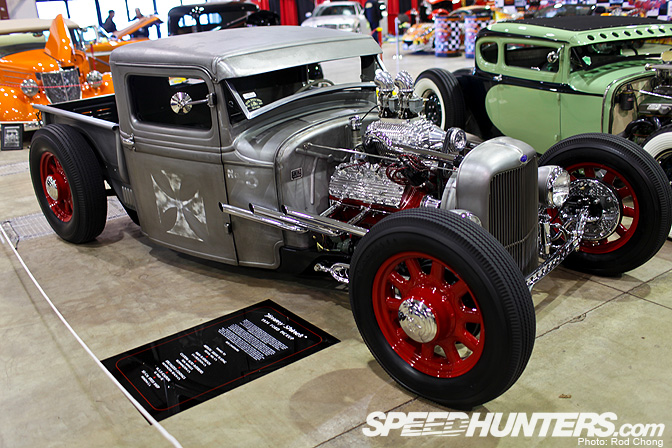 Sitting alongside VooDoo Larry's hot rod was Jimmy Shine's famous masterpiece. It's a 1935 Ford frame with a pickup cab body.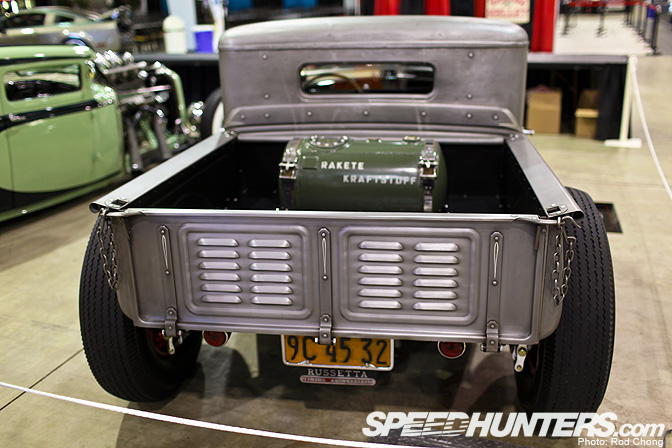 Check out the amazing louvered Brookville tailgate. Understandably, this Ford's nickname is 'Bare Nekid'.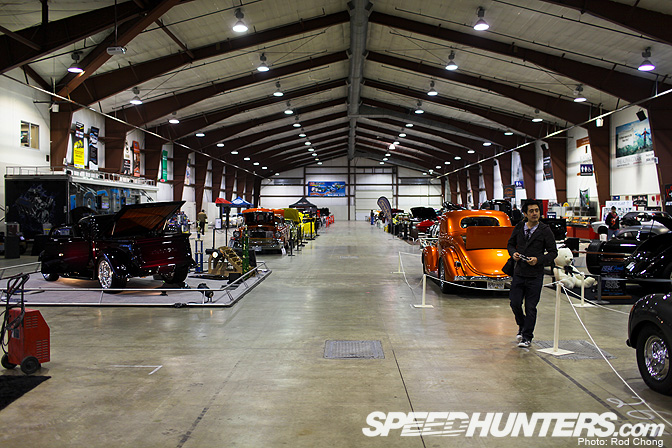 We popped into World of Wheels on their setup day, which explains the lack of crowds. Stay tuned for more posts from our Abbotsford trip, which will be coming your way shortly!
- Charles Kha and Melinda Neil
Photos by Rod Chong and Charles Kha