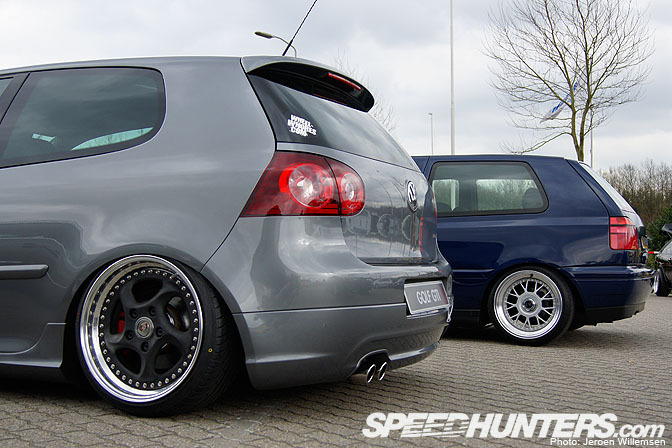 Here we go with part two of my coverage of the Midwinter meeting. In the shot above we have two Golfs from different generations, both with their distinct styles. The Golf MKV in the front had some very nice touches. I'll have some more shots of it later on.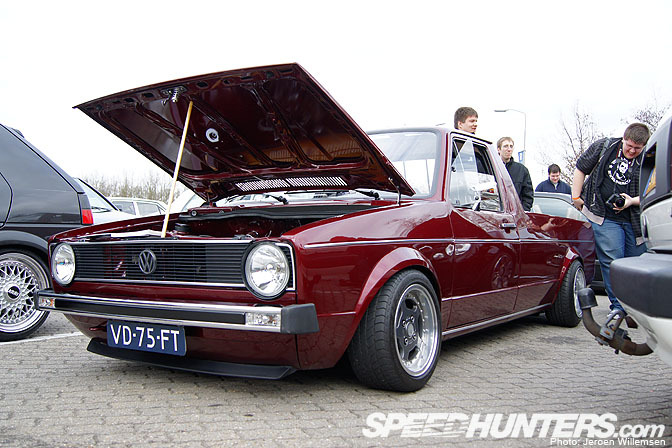 First we have this Caddy tucked in between other cars. It had a cool shaved engine bay and a set of 13" RSL Motorsport wheels.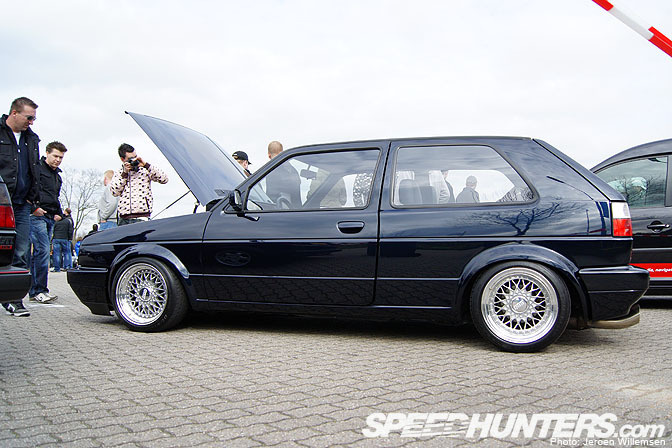 The typical way to go if you own a Golf MKII, a healthy drop and the obligatory BBS wheels.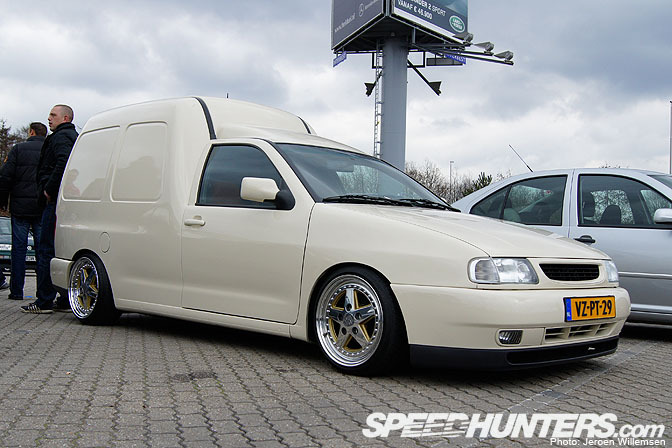 If I needed to do some deliveries I wouldn't mind doing them in this Seat Combo. It gets some extra points in the style department thanks to those Gotti rims with golden accents.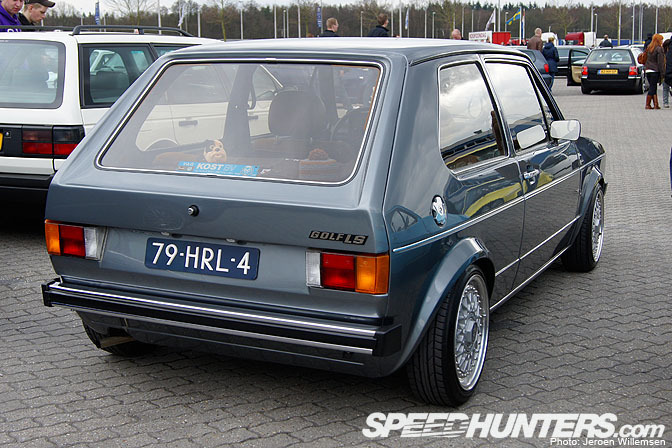 One of many super clean MKI's present during the show. I have a cool spotlight almost ready to go of the orange MKI that you saw in part 1.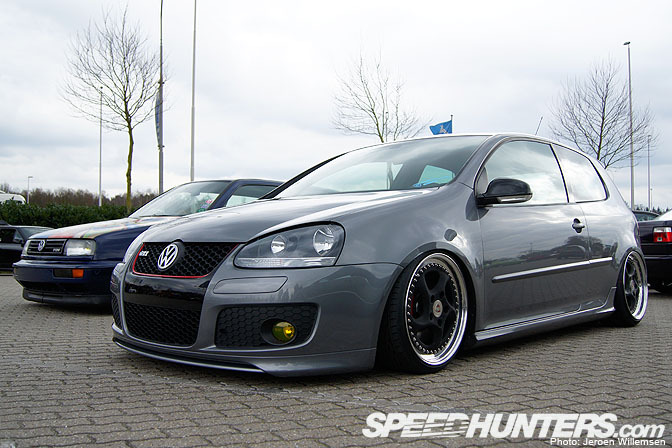 This MKV was in my opinion the best looking of the bunch that attended.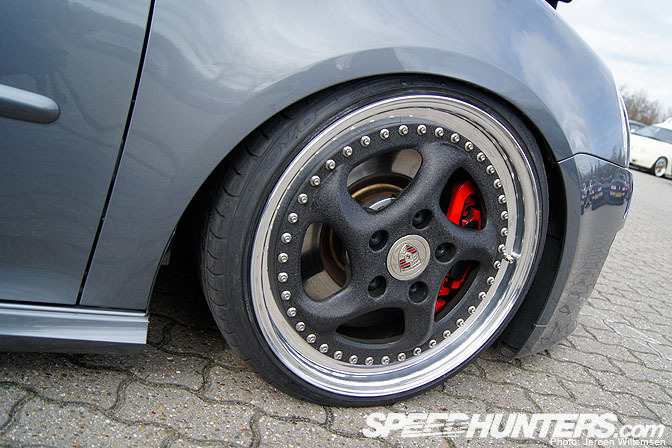 I especially liked these 3 piece Porsche wheels with a custom crackle paint finish.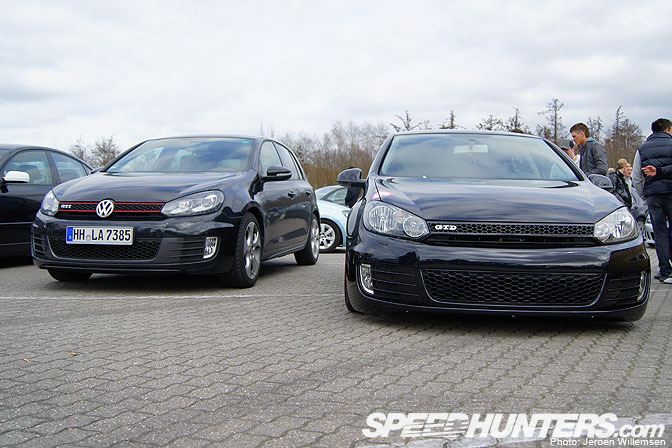 In this shot you can clearly the difference between a tuned and a standard version of the Golf MKVI. But wait is that really a MKVI on the right side? A small hint lies in the rearview mirrors.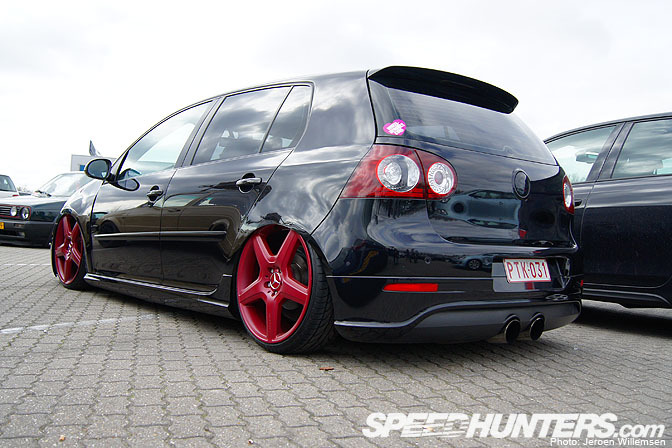 When we take a look at the rear of the car it is clear that it's actually a MKV. The badge on the front said GTD but the rear bumper screams R32, so I'm not sure what engine powers this car.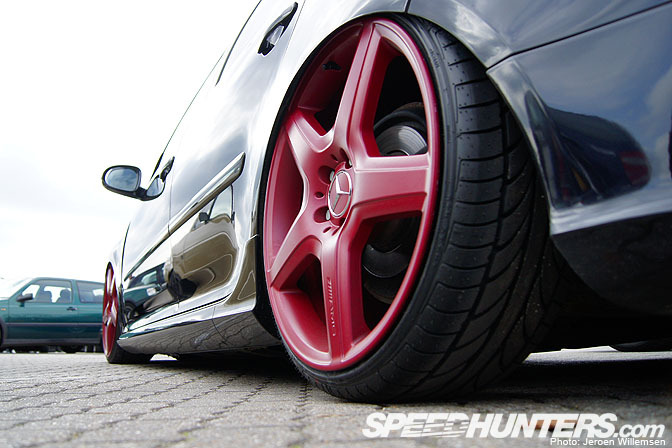 The airbags and the Mercedes AMG wheels in red made this car a crowd favorite.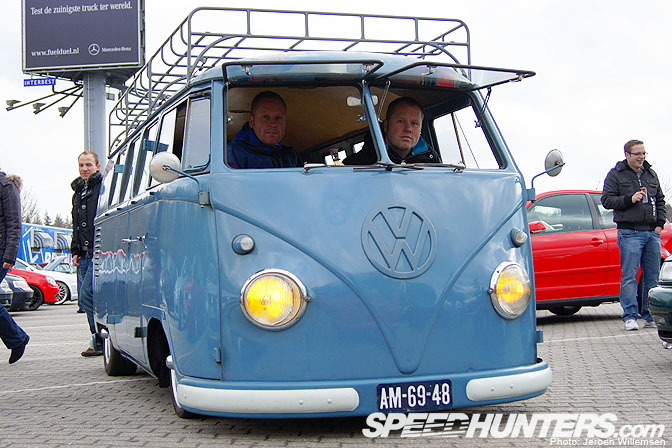 Despite the overwhelming amount of watercooled cars, some aircooled cars also joined the festivities. There was a group of people with these very cool VW Buses, this particular version was on bags happily demonstrated by the two brothers while I was shooting their car.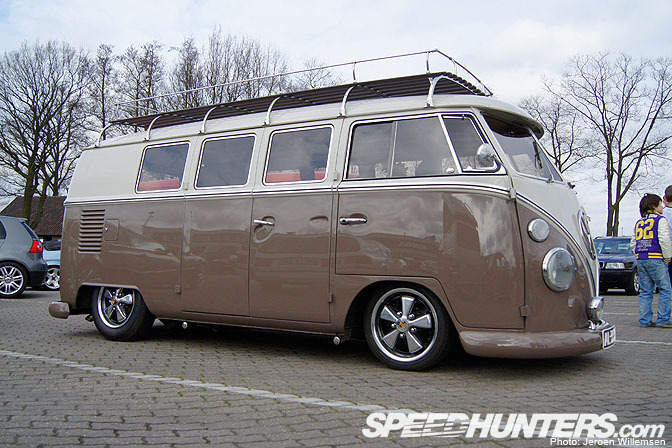 It doesn't get more old school than this. Perfectly restored in prime condition and with some added flair thanks to the Fuchs wheels.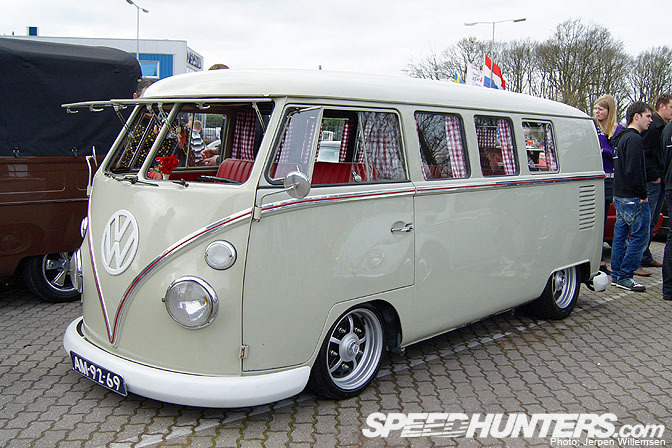 This one was my favorite of the several Type 1 busses that attended. This one was also restored with a fresh paintjob and a …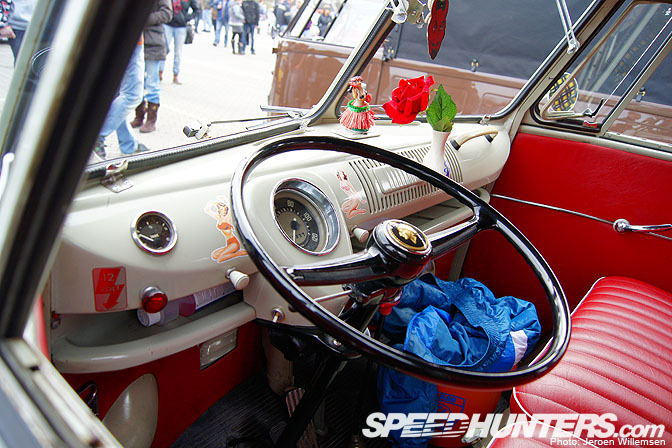 … pristine interior. I loved all the details like the Hawaiian hula girl on the dashboard.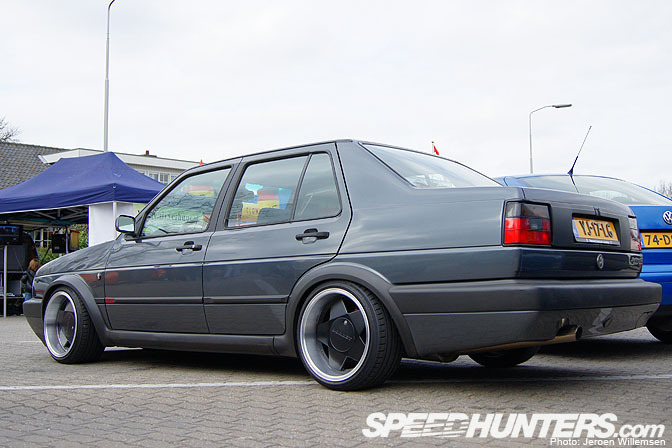 From aircooled it's back to the watercooled cars. This Jetta reminded me of a certain American car with its old school Borbet A rims in a black finish.
I'll first show you some spotlights and maybe after that I have another general event post for you.
-Jeroen Willemsen