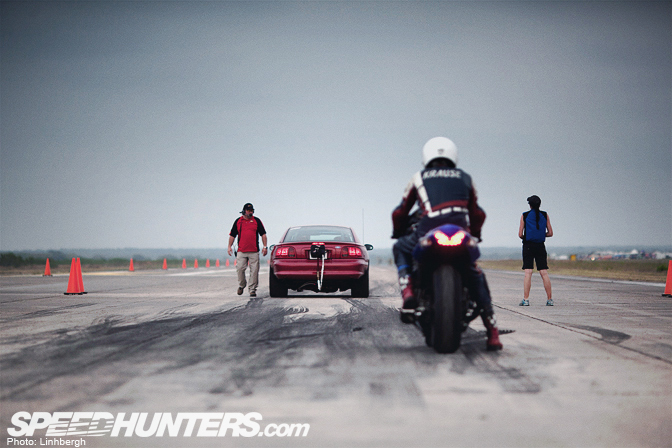 It's strange to think that those that have race gas pumping through their veins venture to the most unassuming places to get their speed fix. The Texas Mile is one of those places. The standing mile event is located at an abandoned airstrip with a three hours drive away from Houston, Texas. It's straight into no-where-land. 
But when you arrive and see the airstrip filled to the brim with all sorts of high powered machinery, you take it all and feel right at home.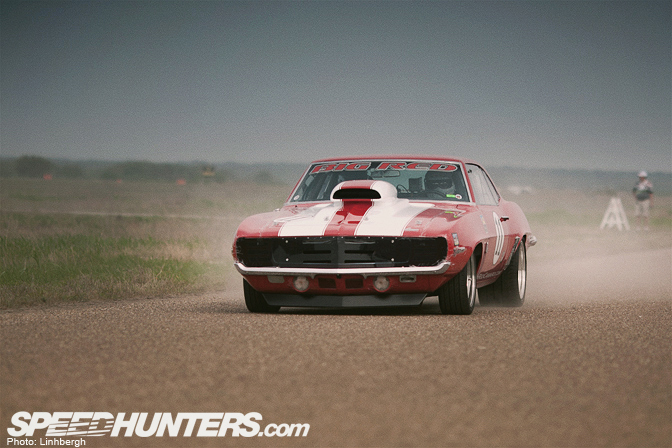 One of the most popular cars in attendance was the infamous Big Red Camaro.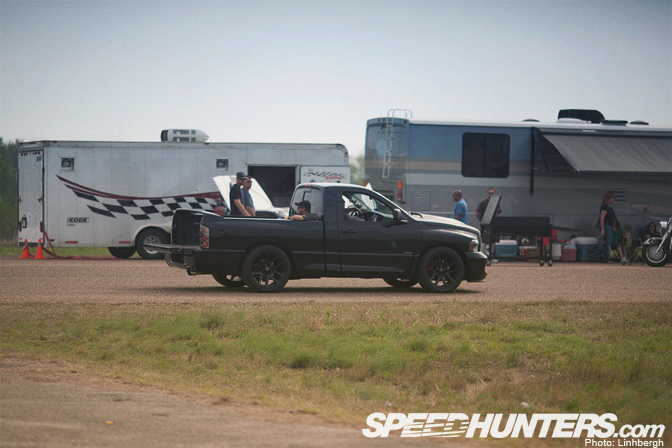 I spotted the Dodge Ram from Import Reactor rolling around the paddock area.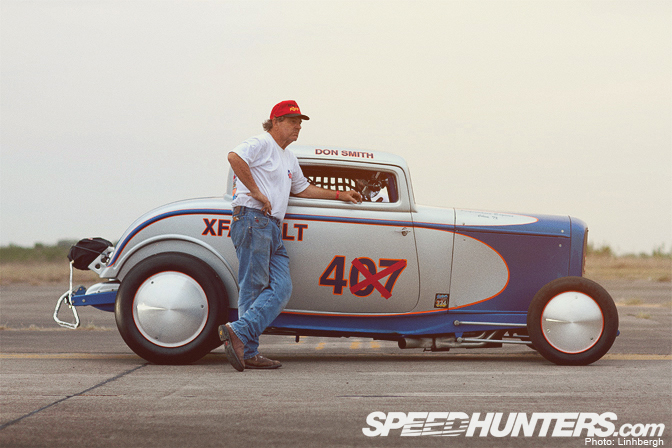 It was neat to see some land speed race cars out there like this old school coupe…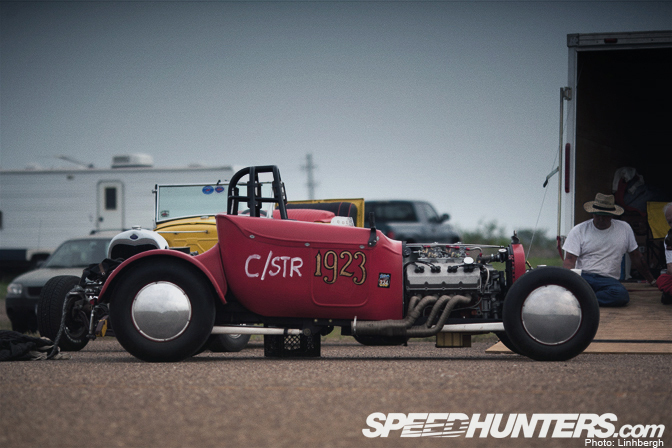 …and this roadster.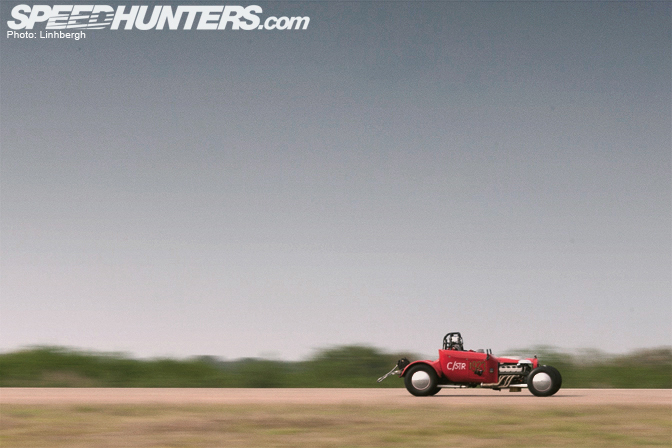 Seeing this roadster in action was bringing back fond memories of Bonneville Speedweek….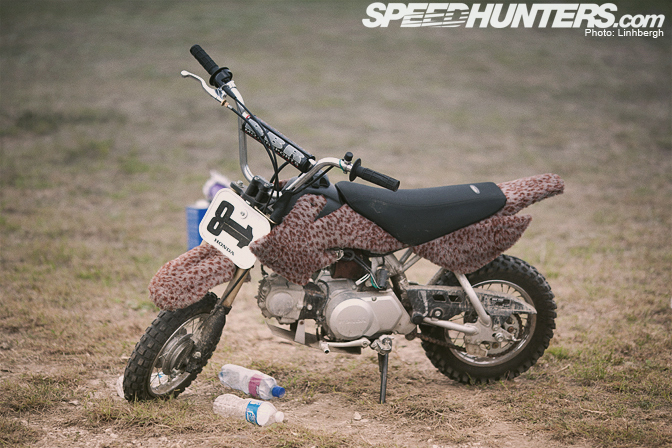 Spotted this pocket dirt bike that looked like it would belong in Team Need for Speed driver, Matt Powers', pit area.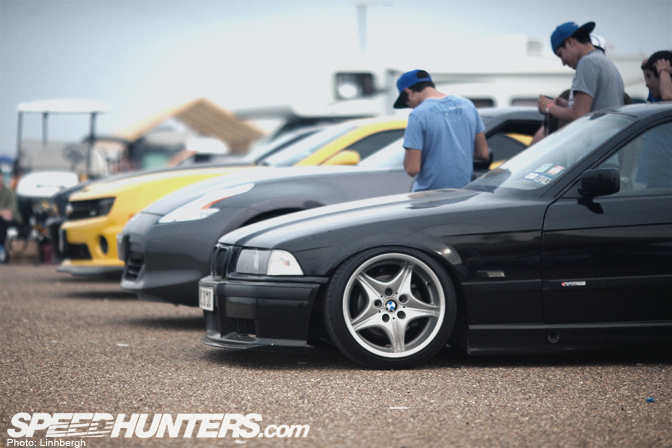 Not everyone in attendance was there to participate. Others came and slowly rolled around the paddock area, like this rather low E36 BMW…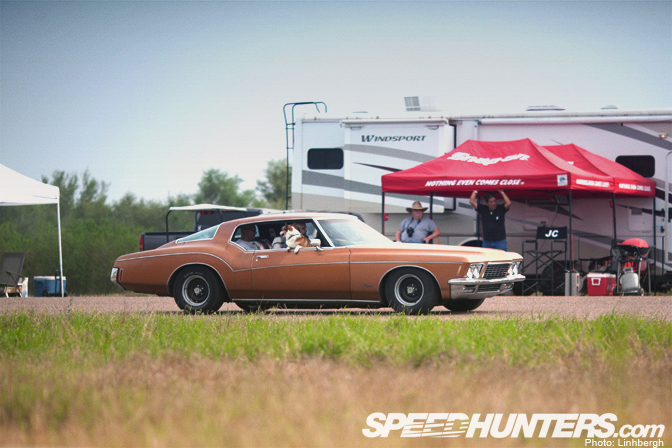 …and this Buick Riviera with a cummins diesel swapped in. Yup, you heard that right. Low and slow is the name of the game for this Riviera.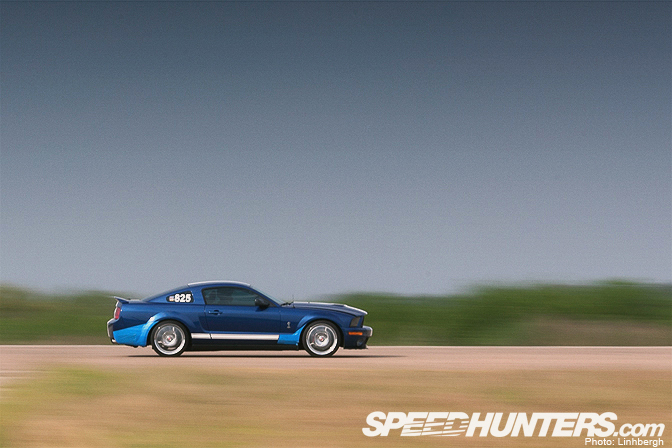 The field was made up mostly of 5th generation Mustangs and Corvettes.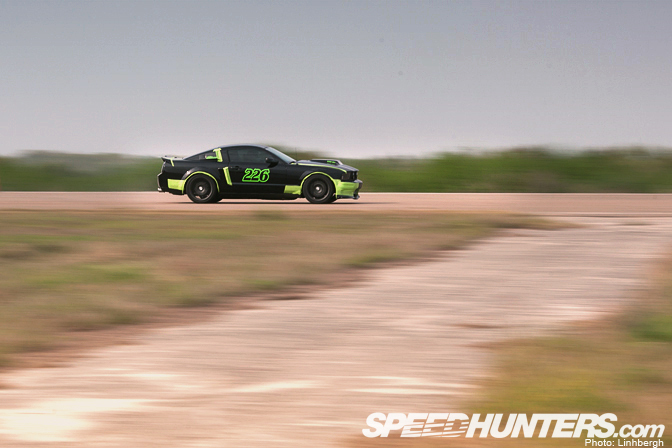 Like they always say, there's no replacement for displacement!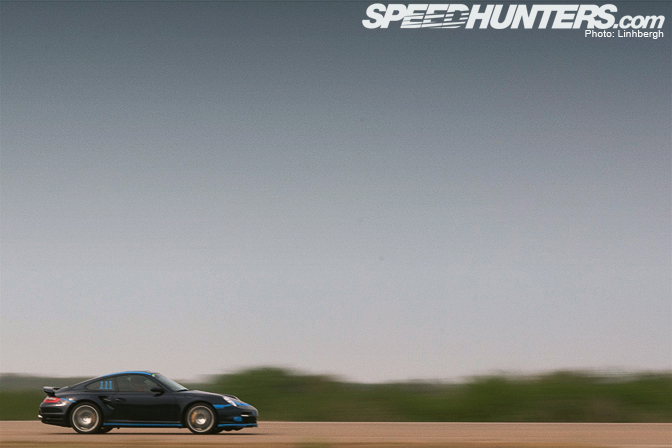 Porsches showed up in decent numbers.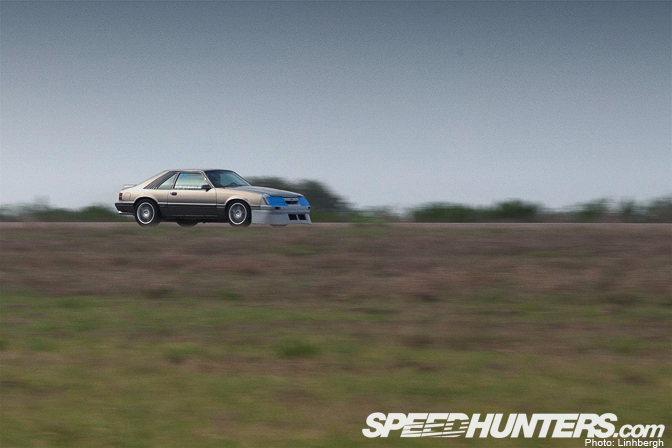 There were a few 4th generation Mustangs bout and this one sole representative of the fox-body 3rd generation.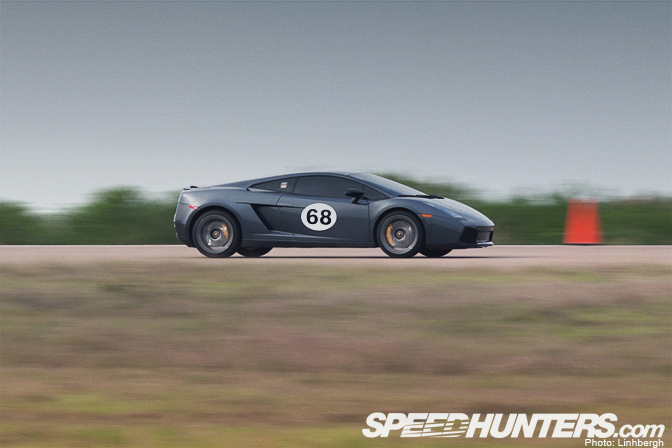 Unlike last year, this all stock Gallardo was the only Lamborghini out running the mile. Most of the Supras, Lambos and other mile regulars were not in attendance as they all were at the gigantic Supra meet, TX2K11, the previous weekend.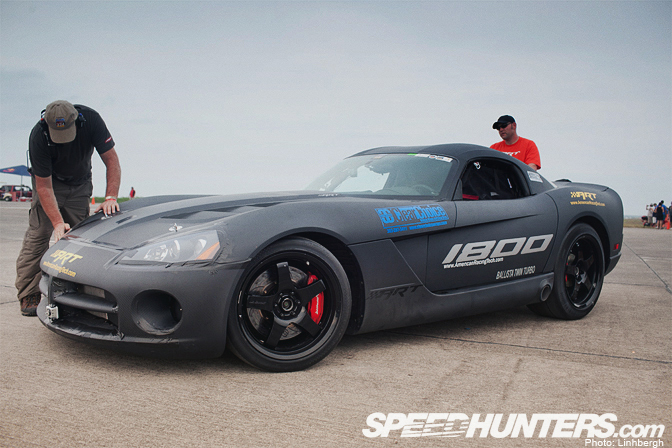 Despite the usual big name tuning houses not being at the mile, there were a few high powered vehicles out, like the all carbon A.R.T Dodge Viper which ran 240.9 MPH! The run can can be seen in this video.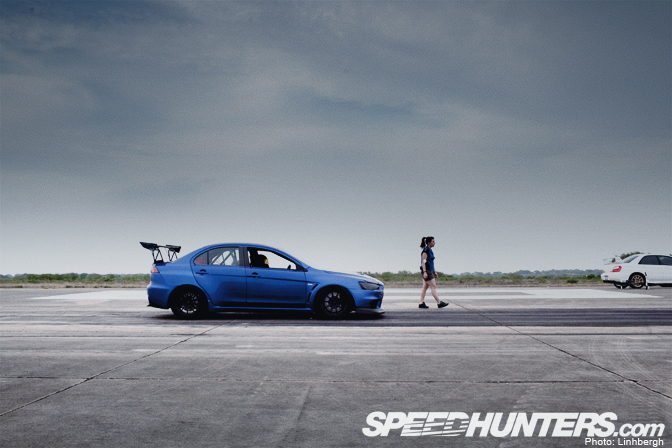 I was quite surprised to see Ryan Gates take out his time attack Mitsubishi Evo X. He did zero modifications to the car to run the mile. He was consistently running in the ~180mph range all weekend long. He mentioned that if he ran with a stock Evo transmission instead of his dog box, he wouldn't easily been in the 200-215 range with zero aero modifications. GT wing and all. 
Ryan will be blogging about his Texas Mile experience soon, so keep an eye out for that in the coming days.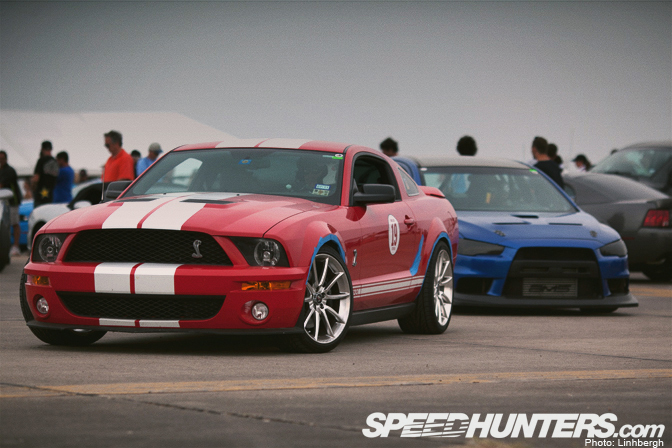 There aren't many motorsports in the world where you can see a Mustang and an Evo in the same pit lane. Imagine if there were standing mile two car, two lane competitions….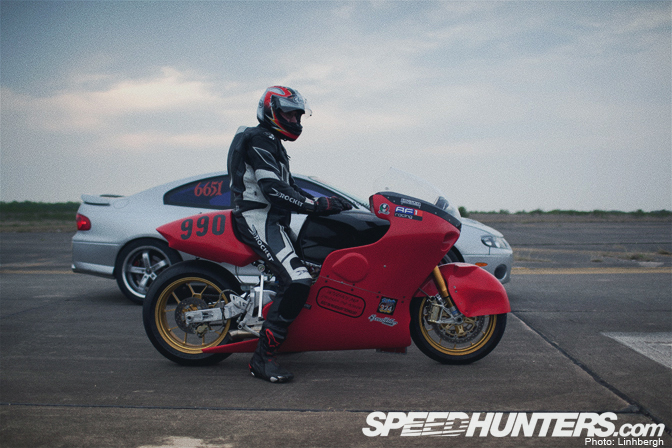 Bikes of all kinds were in attendance as well.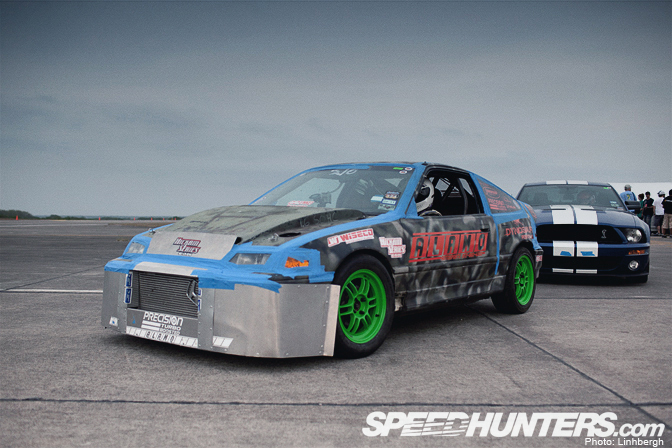 One of my favorite cars at the event was this Honda CRX. Its almost-rat look and the fact that it was running in the 170mph range with a 1.6L single overhead cam was massively impressive.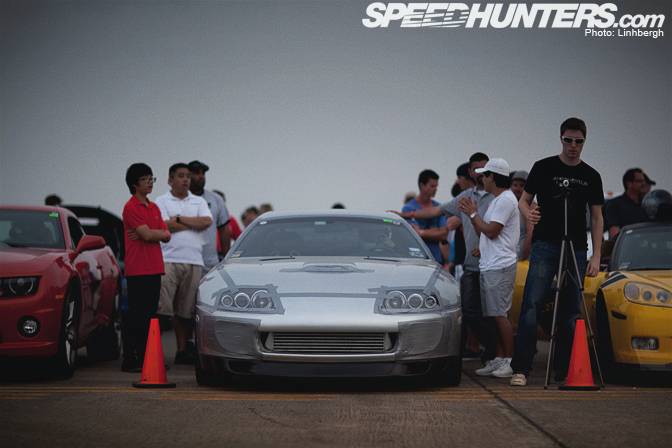 I was a bit sad to see a lack of Supras at the event. Though there was two out there to represent this speed-demon chassis.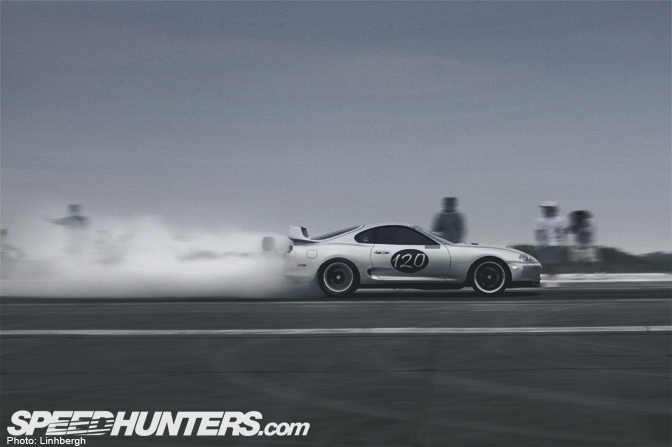 Supras just look so right doing burn outs at the start line.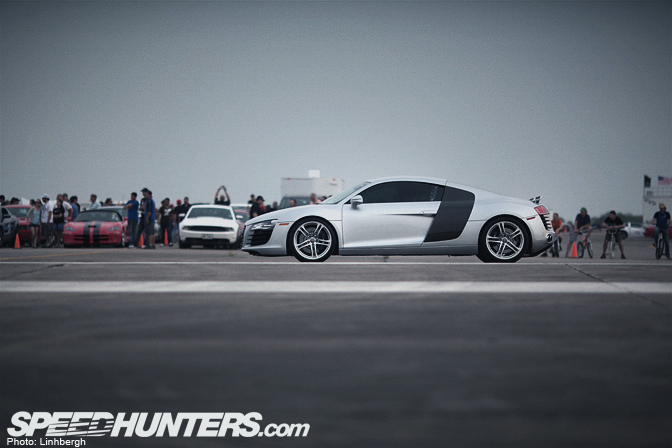 It was nice to see an owner of a Audi R8 take it out to the mile to let the it stretch its wings.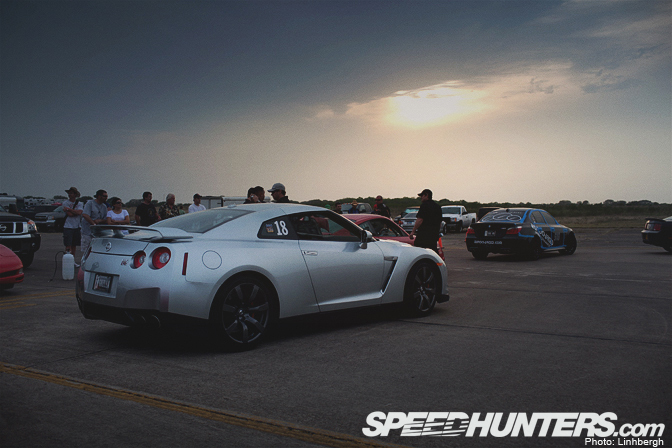 TX2K11 also stole a good portion of the R35 GTR owners but there were a few in attendance.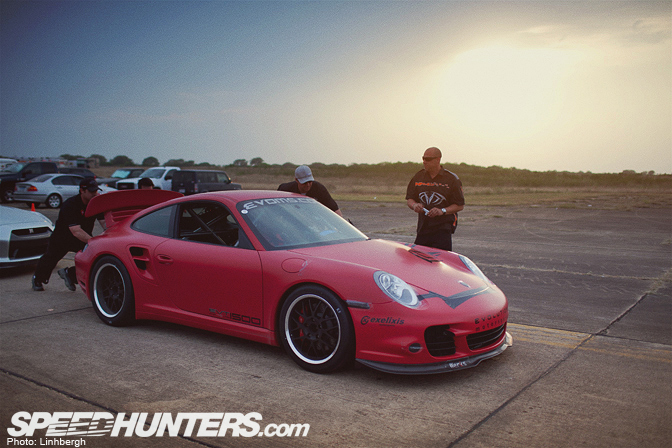 The flat red Evolution Motorsports Porsche was one of the best looking Porsches on the grid and it also performed quite well, 234.6mph to be exact!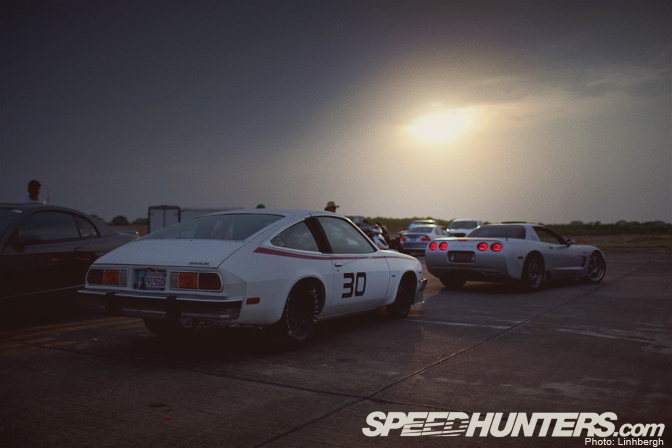 Another interesting car out on the grid was this Chevy Monza.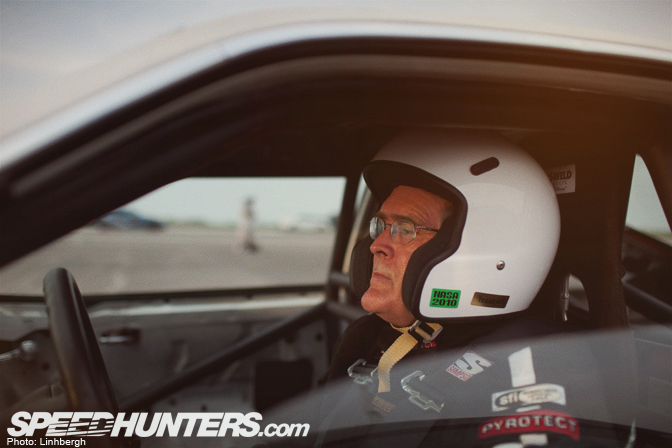 The Monza's driver looks like he has had quite a few top speed races under his belt….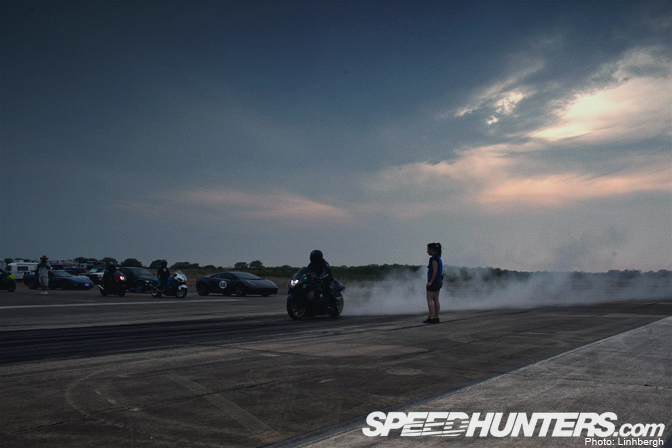 Saturday's mile proceedings didn't have a set time they were to stop running, it ended whenever the sun dipped too low to see anything. 
How can you not like the sound, smell, and sight of a burn out? Its like gearhead coffee.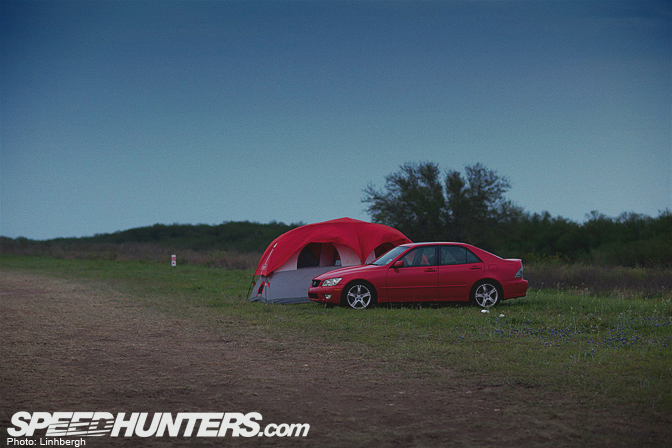 With the sun mostly gone, I headed for my overnight stay. It wasn't a high class hotel in the middle of nowhere Texas, but a high class two room tent sitting right next to the track. And I must say, it's not a bad thing to wake up to the sound of V8s thundering down a stretch of road in the morning….
More coverage from the Texas Mile to come!
-Linhbergh