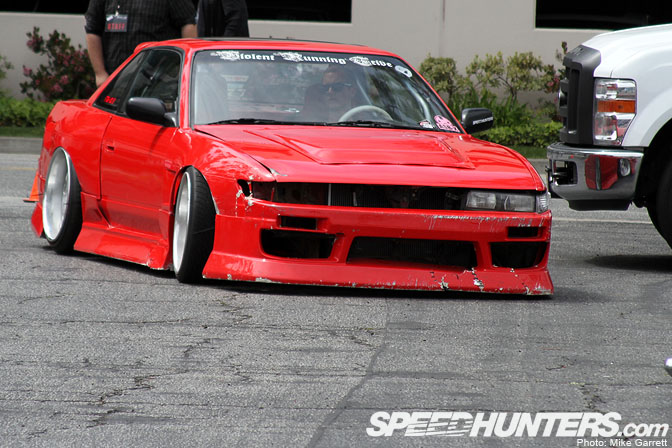 There's still plenty more to show from last weekend's NFS Socal event, so let's go ahead and jump right into part two of my coverage.
The S13 you see above belongs to Kyle from Violent Running Tribe. The battle scars just add to the look. Oh so tough.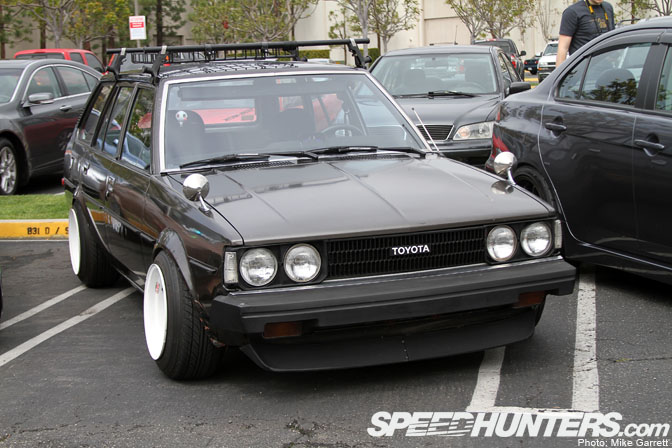 Speaking of the VRT guys, here's Skylar Smith's Corolla Wagon. You might also know Skylar as the Team Falken video guy…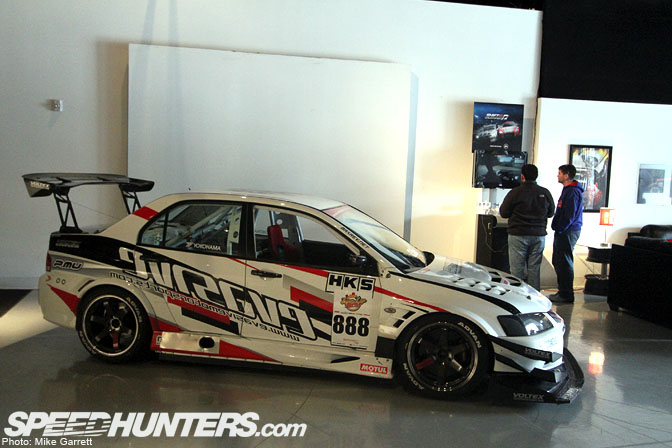 The Evasive time attack Evo could be found in the photo studio area. Another fine machine to represent the functional track cars featured in SHIFT 2.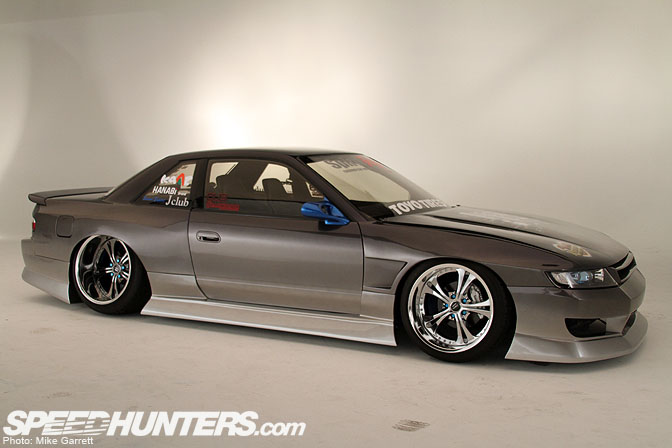 The Mastermind Spirit Rei Odyvia was occupying some prime real estate in the Source Interlink photo studio. It was pretty cool because it gave everyone the chance to take professional looking photos. Speedhunters photo studio anyone?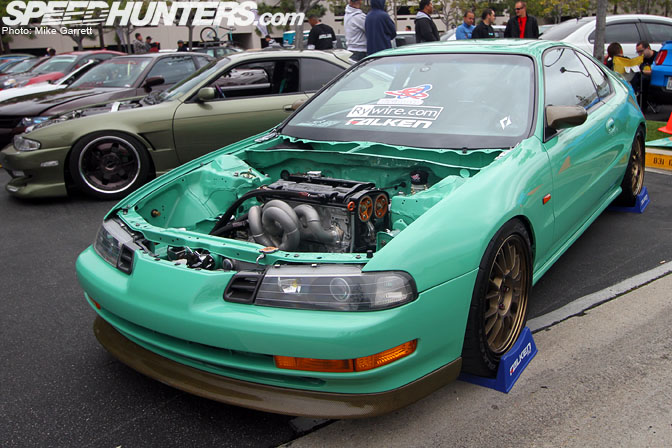 There were plenty of high quality SoCal Hondas out there, including Big Mike's Prelude.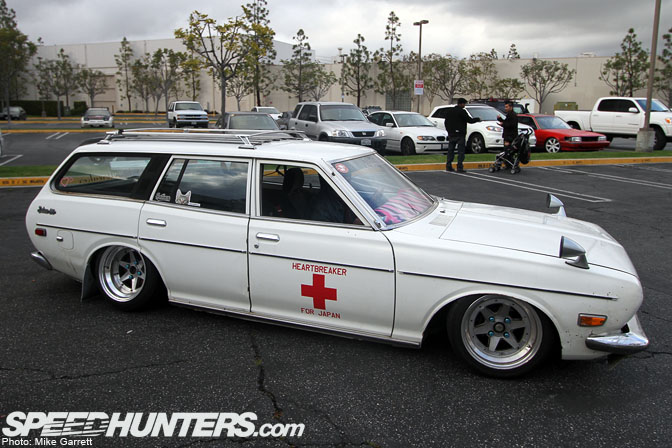 Here's another view of Justin's 610 Wagon, decorated like an ambulance in support of Heartbreaker's Japan relief efforts.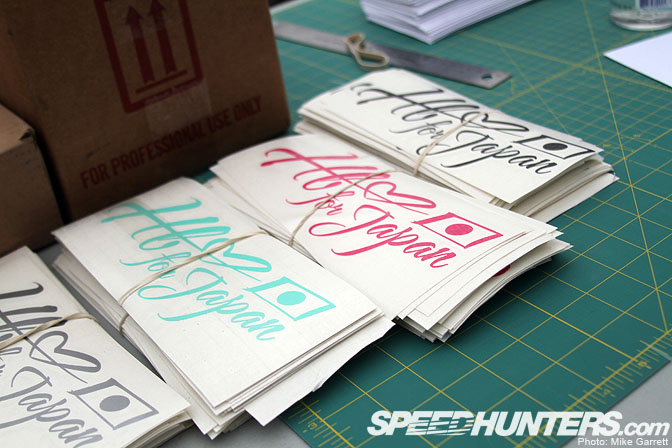 The guys were out selling their charity stickers, from which 100% of the proceeds will be donated to those affected by the Japan quake. They are donating all of the sticker material, postage fees, and their time. If you'd like to support the cause, head over to Yuta's blog for more info.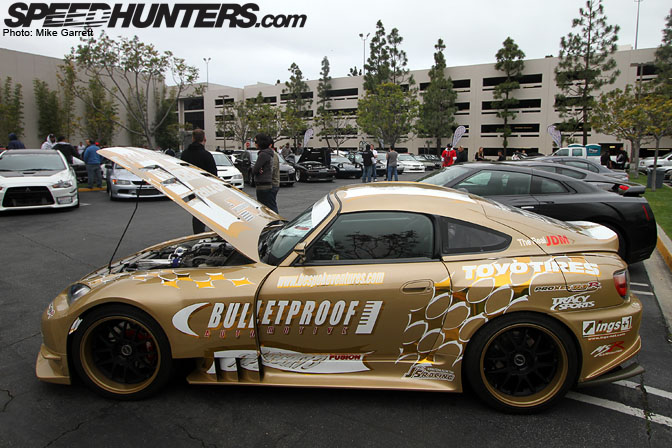 Ben from Bulletproof Automotive brought out his S2000 demo car, as well as his newest project – a brand new GTR.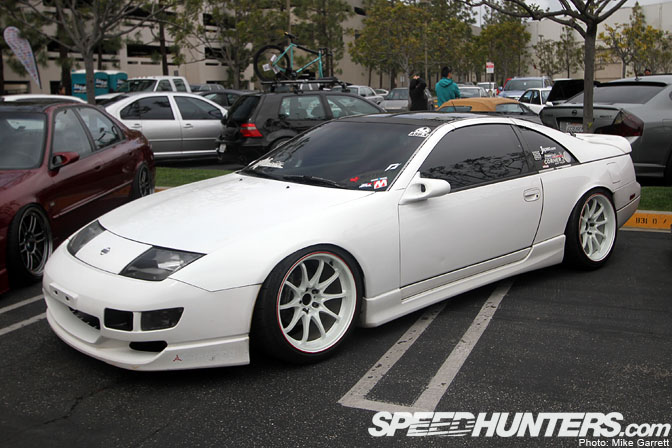 If you are a longtime reader of the site, then you should recognize this Z32.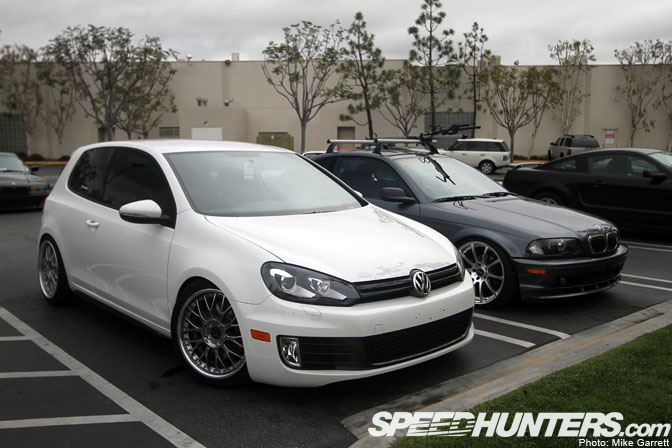 A pair of Euro machines I spotted in the parking lot.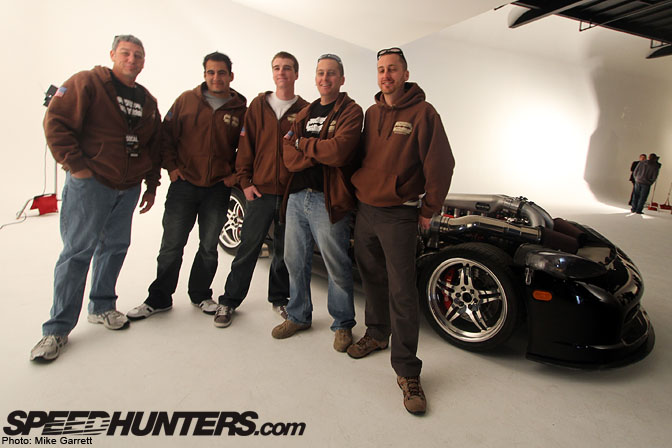 A quick group shot of the Twins Turbo crew in front of their Viper. As you might guess, these guys are pretty jazzed about having a car they built being featured in the game.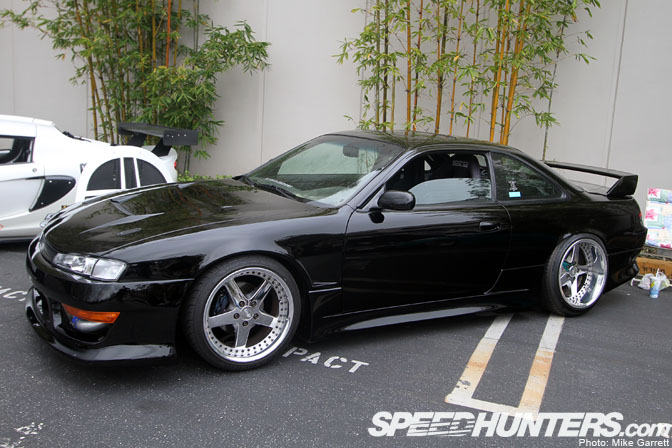 Another one of our reader selections for the event was Aaron's black S14 street car. This is S-chassis perfection.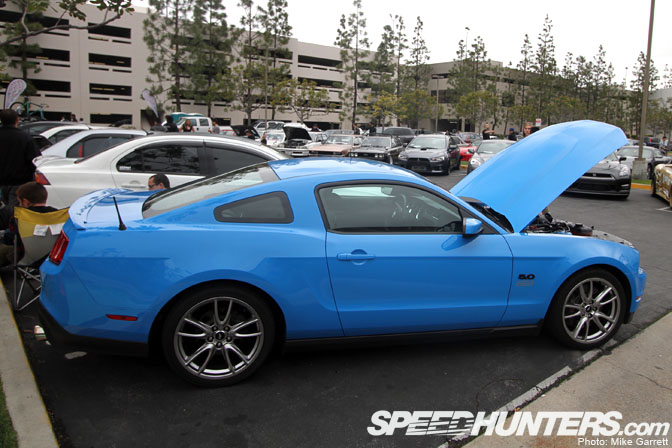 You might remember Michael's Grabber Blue 5.0 Mustang from my coverage of the Hotchkis track day earlier this month. Since then the car's been outfitted with a Magnuson blower. And I thought the stock 5.0 Stang was fast…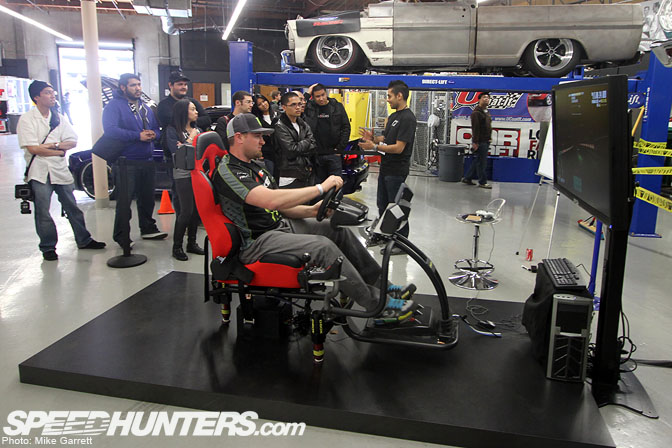 There's Vaughn Gittin Jr. having some fun on the D-Box.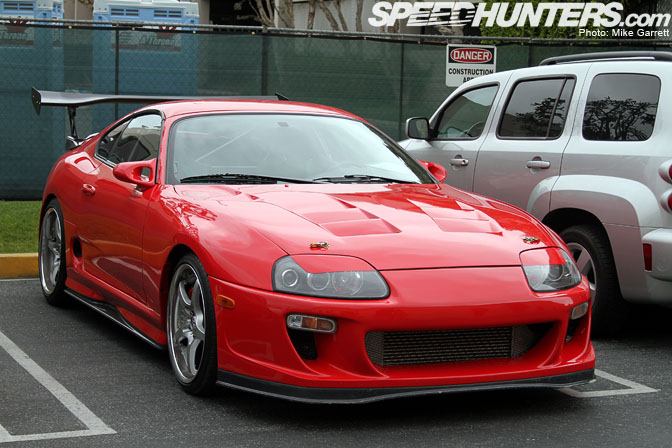 Another very nice JZA80 Supra that showed up late in the day.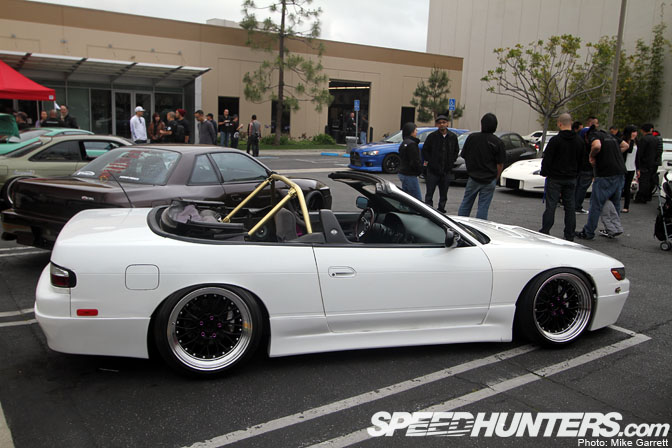 I invited Matt and his girlfriend to bring out his S13 convertible after I spotted it at a local meet. Thanks from coming out you guys!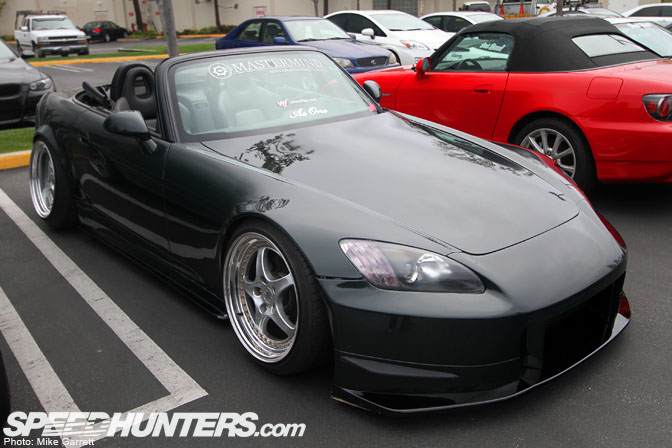 Alex's S2000 looking as wild as ever.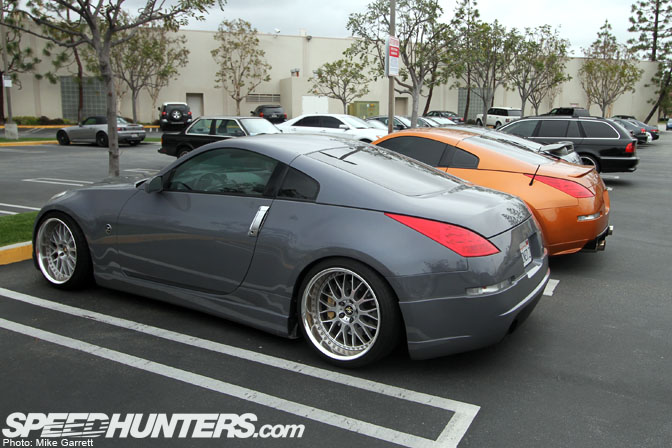 This group of Z33's was another parking lot sighting.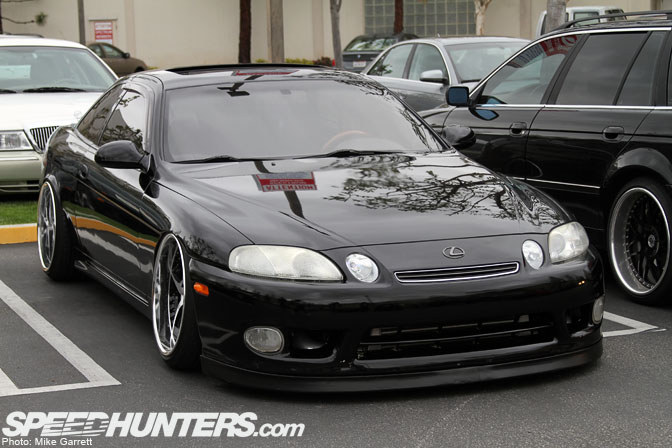 I'm liking the idea of a feature on this 1JZ-swapped SC300. What do you think?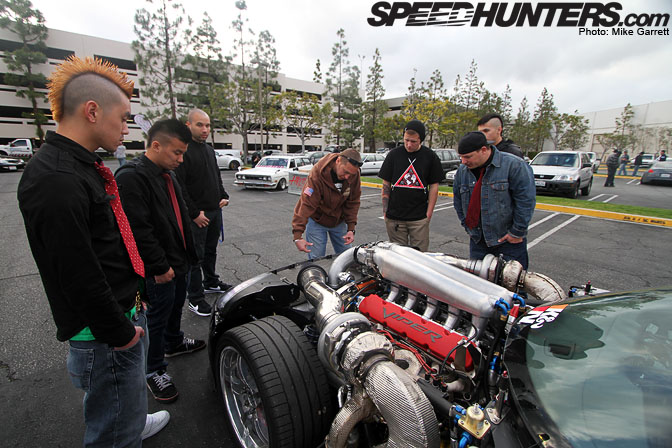 I'll finish up with this shot of the Heartbreaker guys taking an up close look at the Twins Turbo Viper.
It was scenes like this that made NFS SoCal such a great event for me and hopefully for everyone else that came out.
More tomorrow!
-Mike Garrett