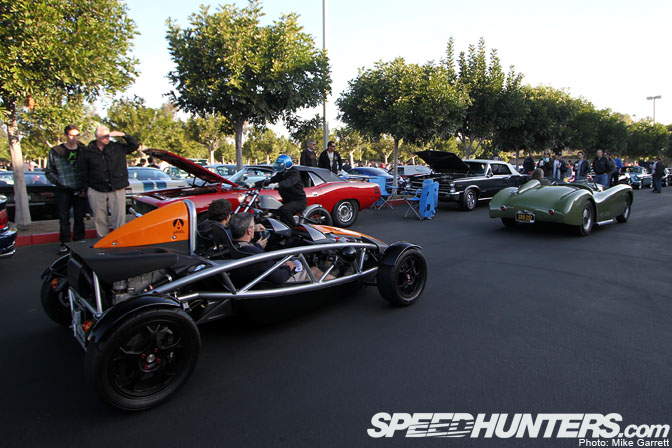 Now that the madness of Skyline week is behind us, it's time to move on to this month's main theme – meets. I couldn't think of a better place to start off than with Southern California's most well known weekly automotive gathering – Cars & Coffee.
It had been several weeks since I'd made it down to Irvine for C&C and the weather was calling for clear skies and warm SoCal temps. Surely the turnout would be good.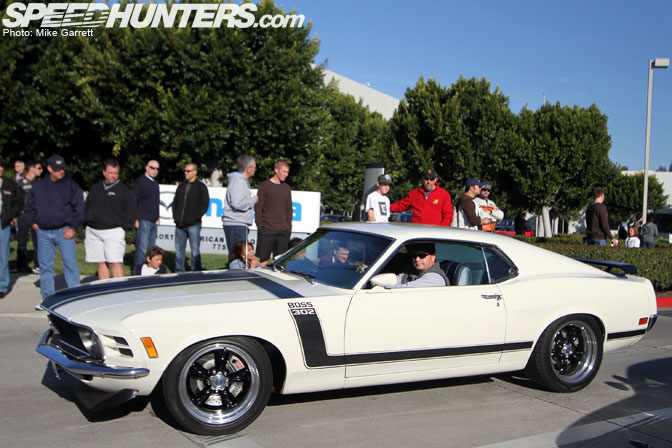 My assumptions were correct. The turnout was massive, and an extremely diverse selection of machinery was on hand as usual. Everything from hotted up Boss 302 Mustangs…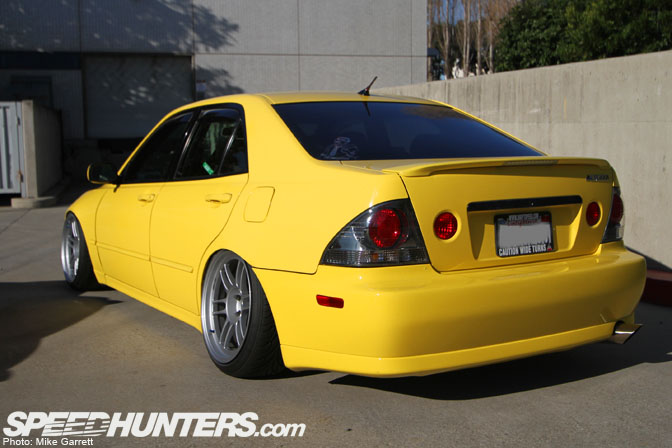 …to this bright yellow IS300 slammed over a set of RPF1's.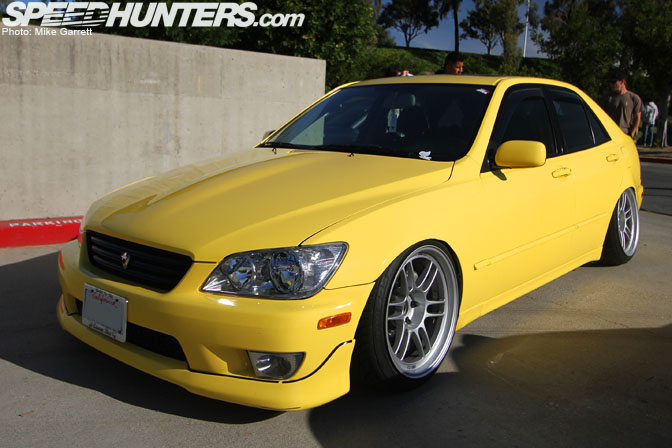 Look at the rear camber. Wild!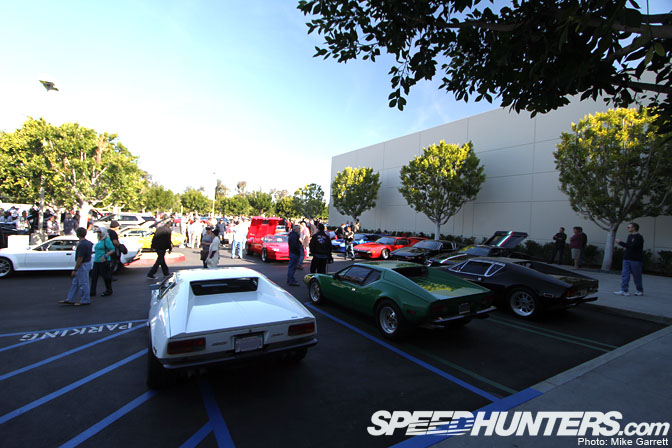 The featured marque this week was the Pantera. There was a huge selection of the V8-powered exotics that came out.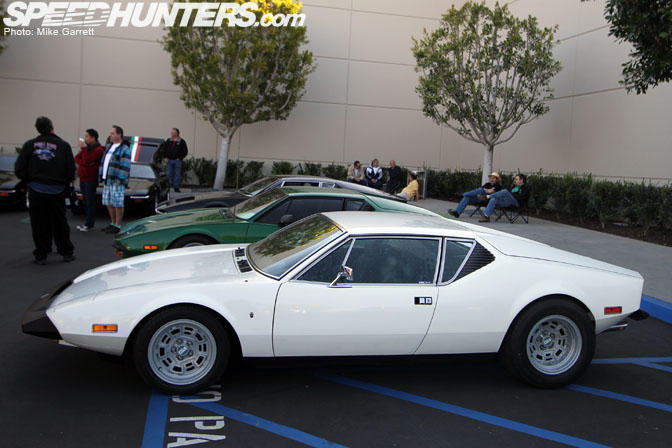 Everything from pure stock examples…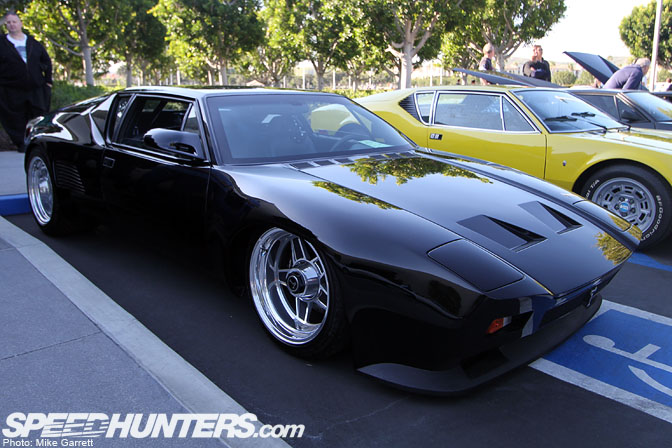 …to some seriously modified versions. Get a load of that stance! This thing looks wicked.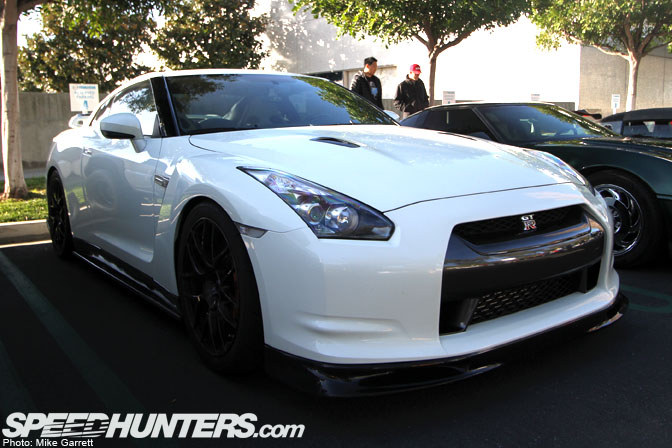 I noticed more R35 GTR's out this week than normal. Not sure if it's because it was March 5th, or it was just a coincidence…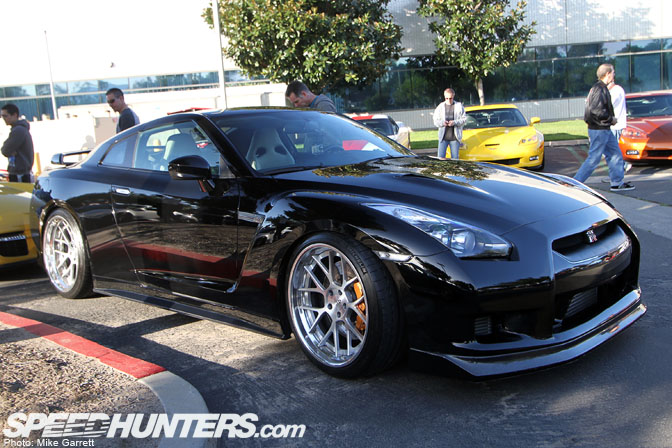 This R35 had to be my favorite. This wheel and tire setup looks so mean on a street car!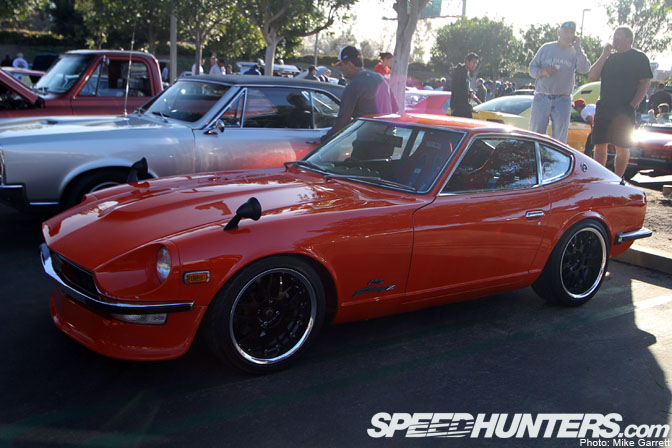 Here's a Nissan of an older variety. I also noticed a larger than usual turnout of 240Z's on Saturday morning.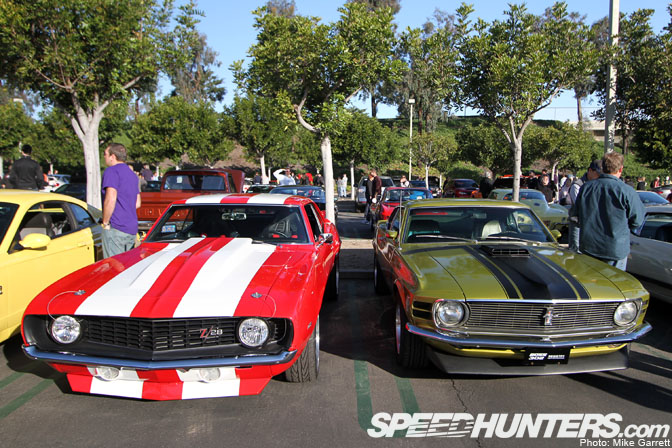 Mustang Boss 302 vs Camaro Z/28 – you couldn't have a better pairing of rivals.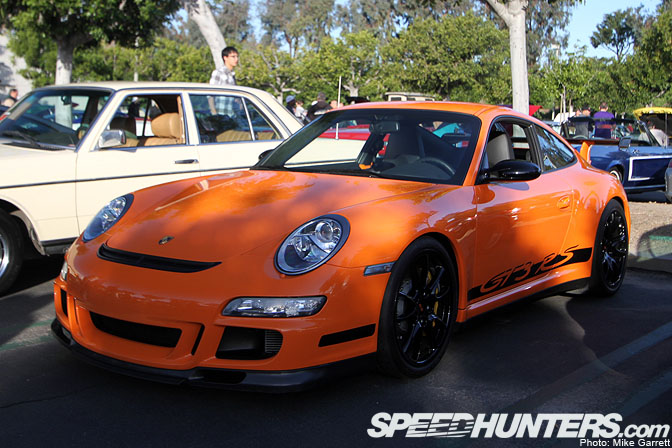 If you had to own a car and leave it completely stock, you couldn't do much better than a GT3 RS.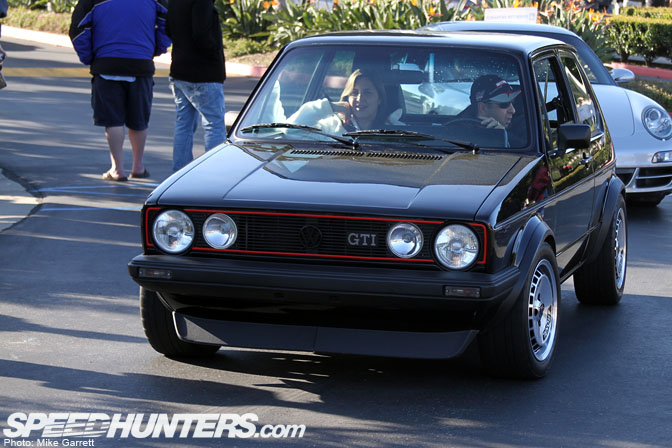 An amazingly clean Mk.1 GTI on Ronal Turbos. Perhaps the nicest, most original looking Mk.1 I've ever seen in person.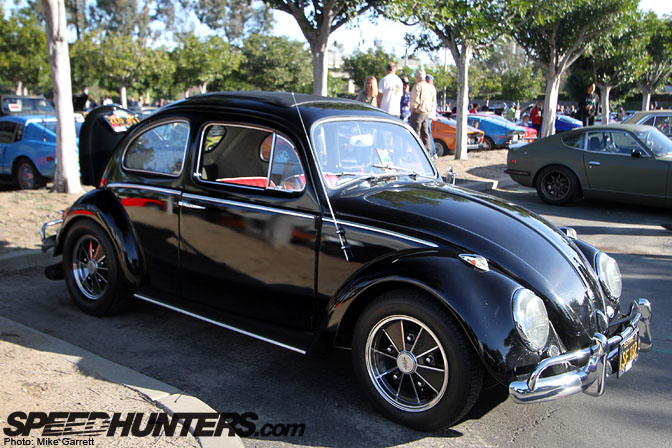 Also representing Wolfsburg was this Cal Look style rag top bug with BRM's. Timeless.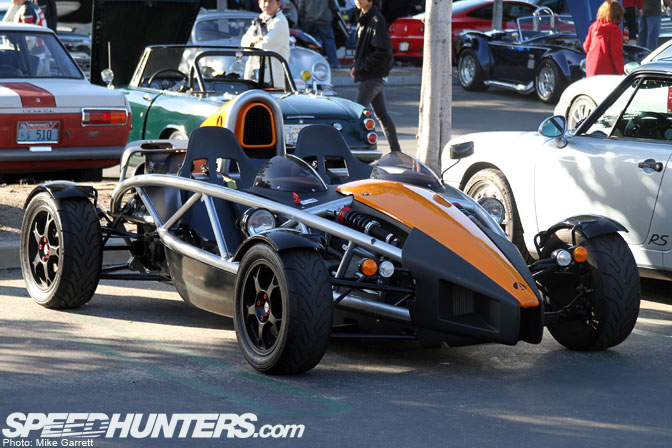 A ride in an Ariel Atom has got to get the blood flowing early on a Saturday morning.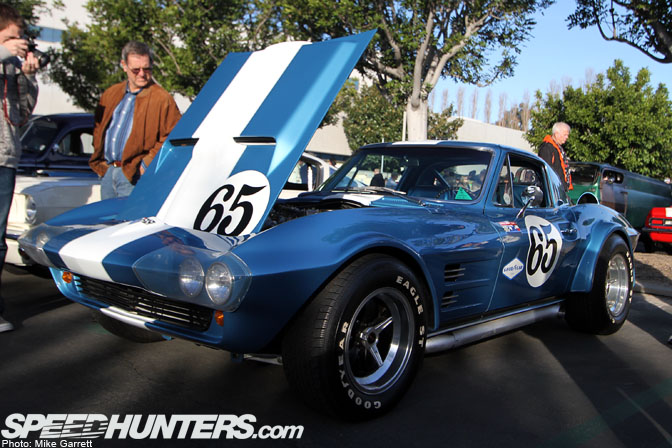 Every week at Cars & Coffee there are a couple of cars that always have a crowd of people around them. On Saturday this Corvette Grand Sport was getting a lot of looks.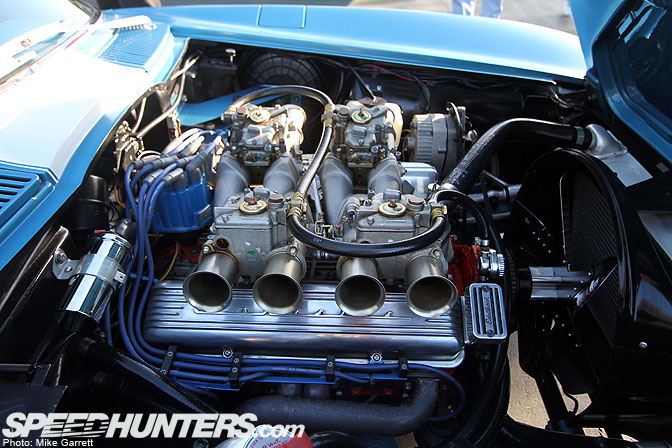 I'm not sure if it was genuine or not, but it certainly looked the part. Love the looks of the engine bay!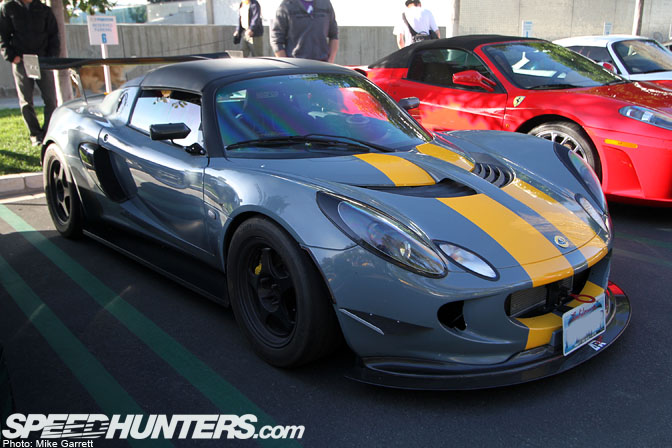 The word "aggressive" is a little overused when it comes to describing a car, but that's what comes to mind when looking at this Lotus. I'd be damn scared to see this thing rolling up in the rear view.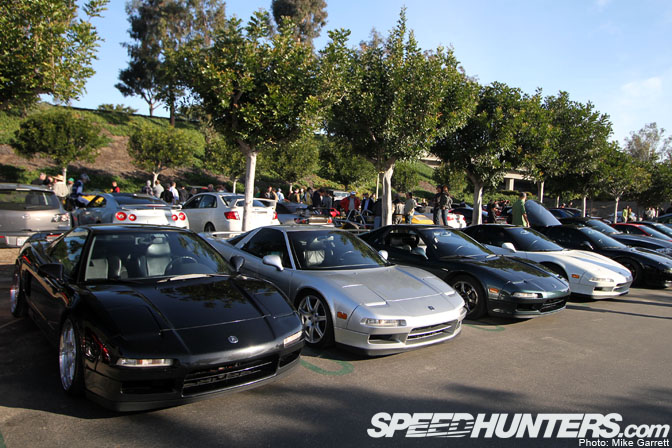 I'll finish up part one with this NSX group shot.
Back tomorrow with more from Cars and Coffee!
-Mike Garrett