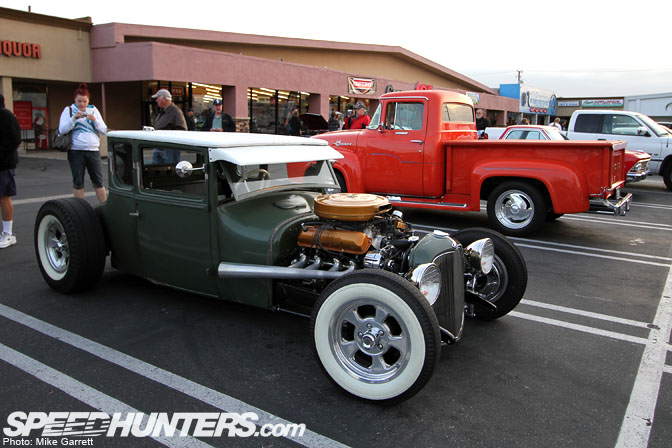 Just a few hours after coming home from the Friday night import meet in Cerritos, I found myself heading down the 405 Freeway early on Saturday morning, bound for the city of Huntington Beach. My destination was another one of SoCal's well known weekly car meets – Donut Derelicts.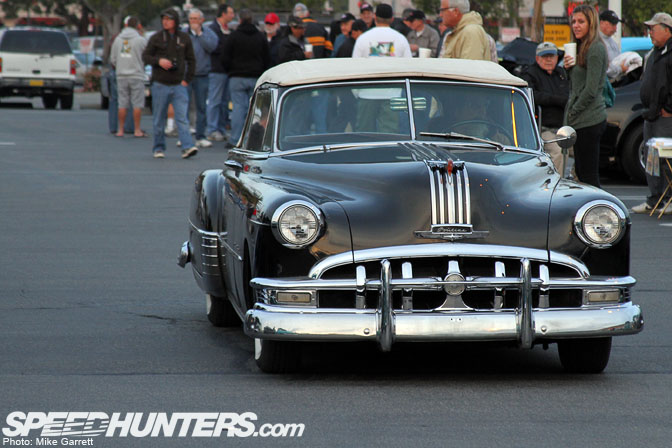 The crowd and the cars couldn't have been more different from the previous night. There were no slammed Civics or S13's to be found, there were however, plenty of American classics.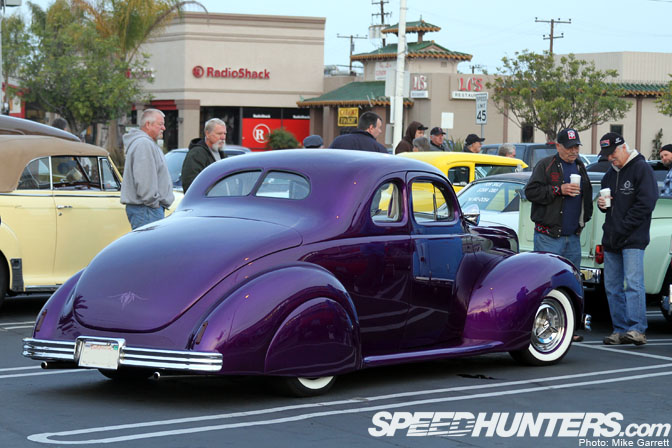 This was my first visit to Donut Derelicts, so I wasn't sure how many cars to expect. The turnout did seem a little small this week, perhaps because of the threatening weather that was on the horizon?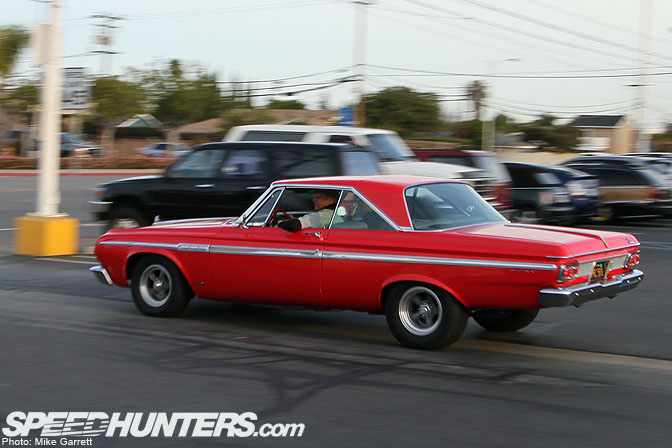 Still, there were pretty tough machines that cruised out. Being a Mopar fan, this '64 Plymouth caught my eye.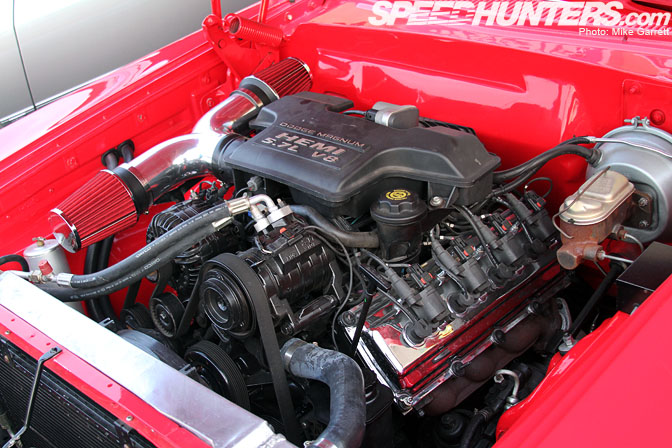 Under the hood was this late model 5.7L Hemi out of a Dodge Magnum.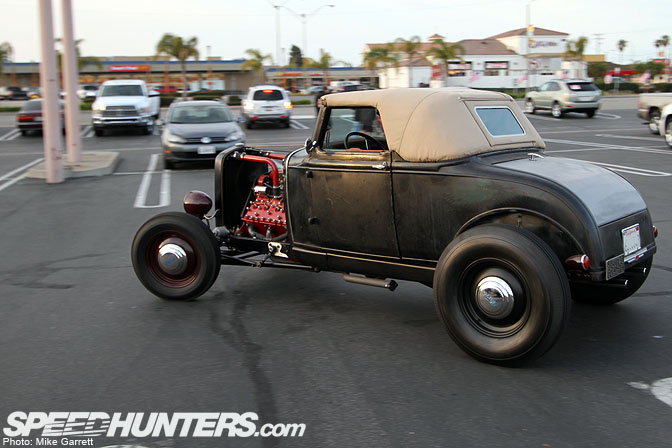 This flathead-powered Roadster had a very cool homebuilt look to it.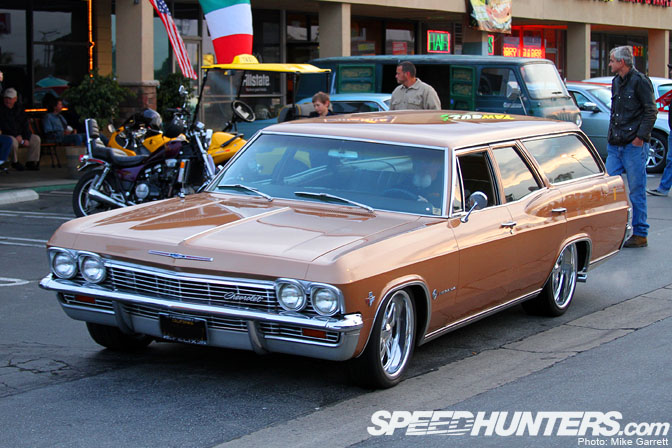 How can you not like a cool old longroof like this Chevy?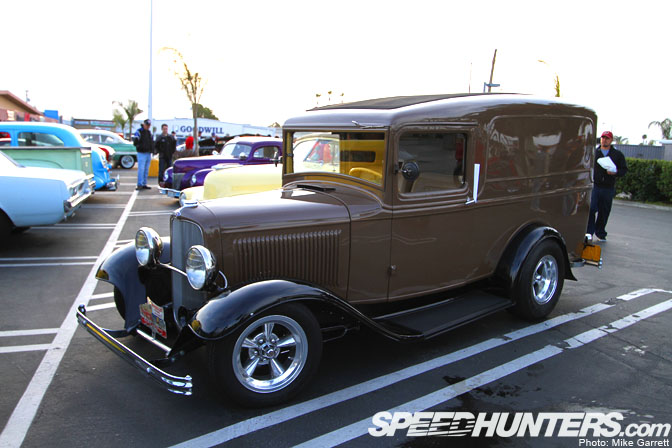 "UPS truck" is what came to mind when I saw this brown panel wagon.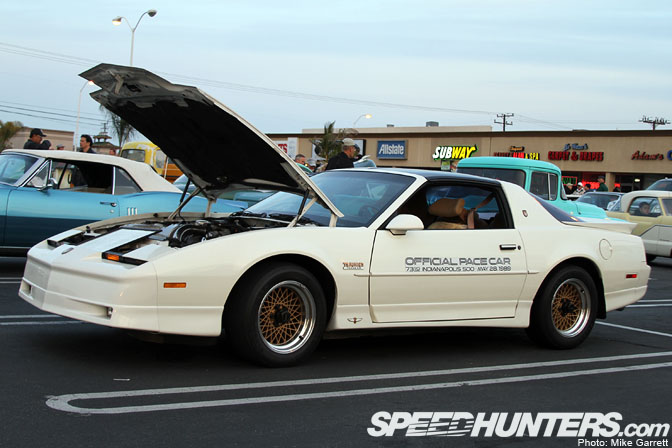 Representing the more modern side of things was this Turbo Trans Am Indy 500 Pace Car.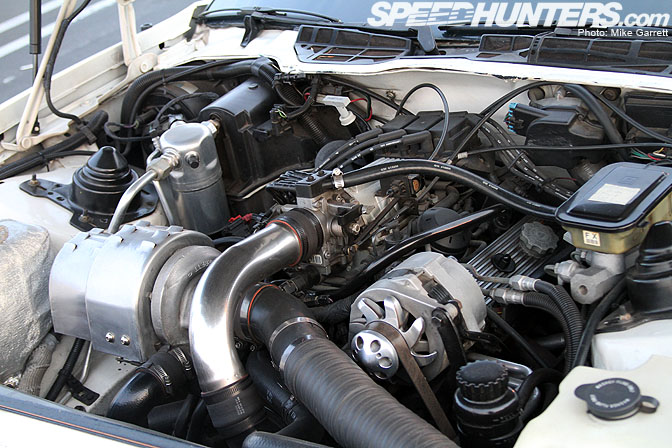 Back in its day this was one of the hottest production vehicles around, powered by the 3.8L turbo V6 from the Buick Grand National.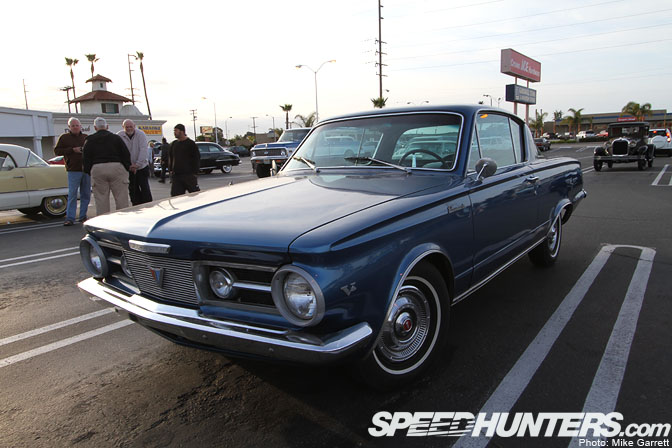 Here's a first generation Plymouth Barracuda in beautiful, all original condition.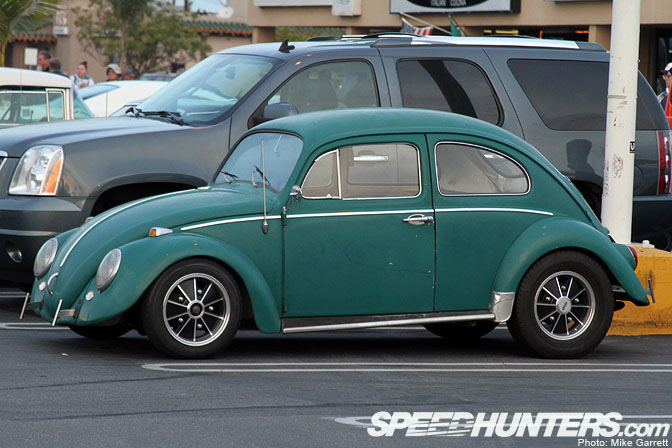 Ah, you can't have a car meet in Orange County without at least one Cal Look style Volkswagen.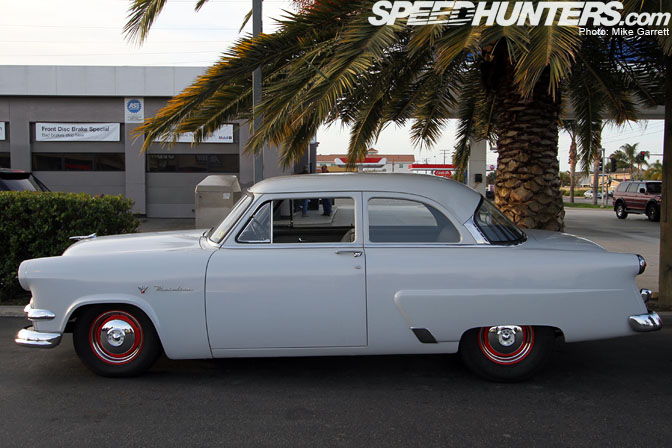 I liked the mild, blue collar looks of this Ford Mainline sedan. No flash, no filler.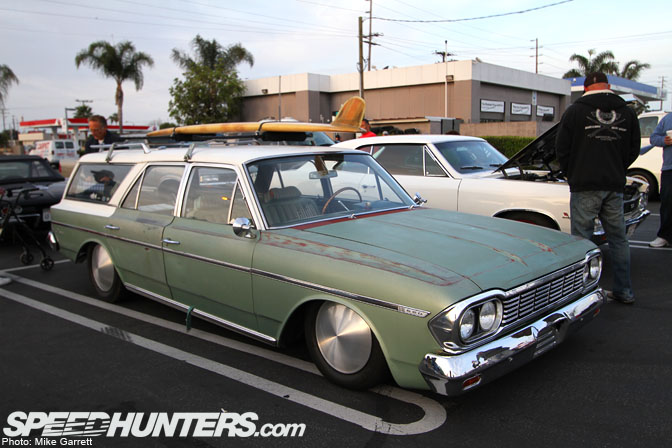 Looking for something a little more off the wall? Here's a Rambler Wagon sitting very low on a set of Moon discs.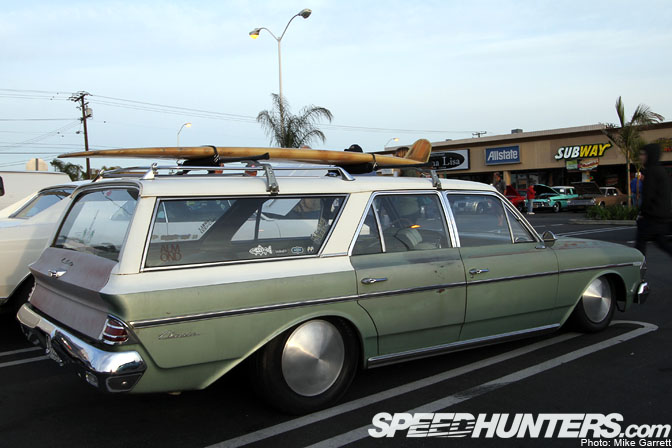 Can't forget about the surf board on the roof either. After all, we are only a few miles from the beach here!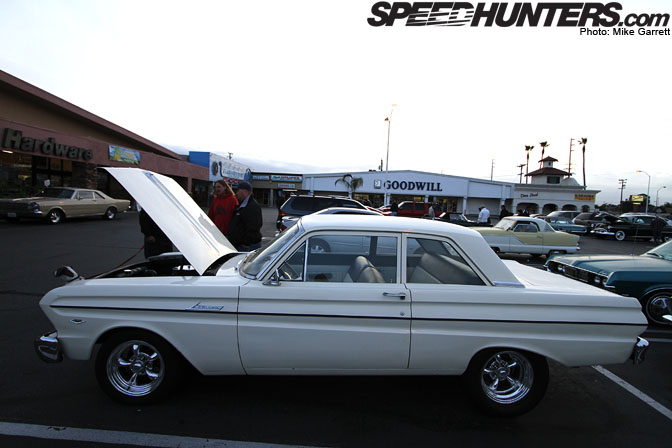 In general, it seems like there are more people building Ford Falcons and Mercury Comets these days. They can still be found cheap and their light weight gives them a lot of potential.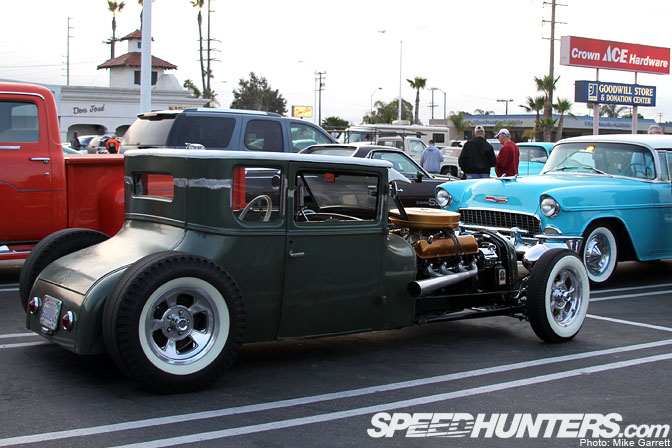 Of all the cars that came out, this retro styled five-window coupe seemed to have the biggest crowd around it.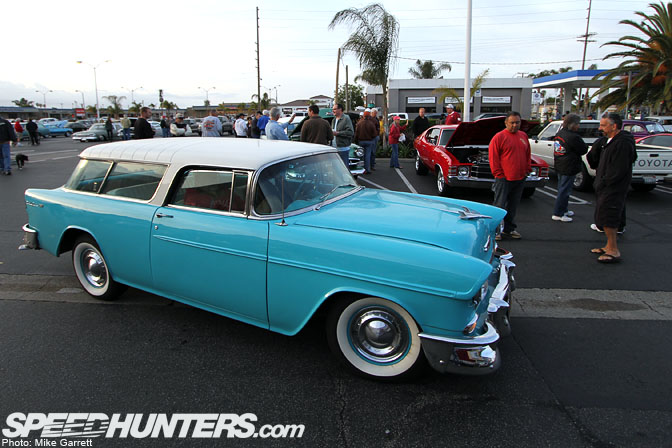 Beautiful Nomad here. Has anyone seen how much these cars sell for? It's outrageous!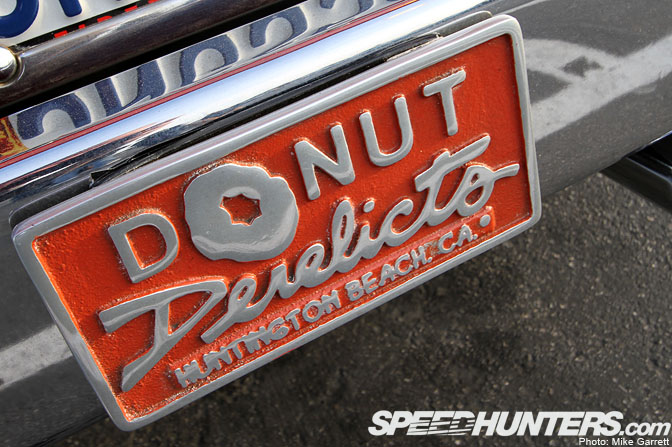 Yep, just another slice of this automotive culture that can be found in Southern California week in and week out…
-Mike Garrett