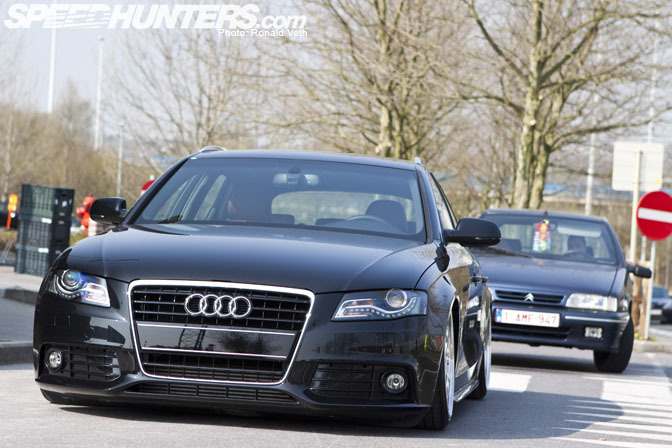 While I was busy shooting at the Automaxx Streetpower event in Holland another event was happening in Belgium. The event was called Heaven On Wheels and took place inside a parking garage. I was told this was a must attend event but I haven't invented something to be at two places at the same time so I was lucky that Ronald Veth from RPMvison offered me some of his shots to show you guys.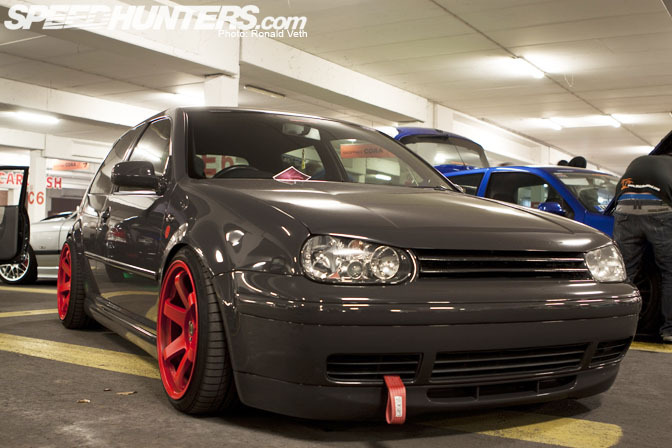 This Golf reminded me of a car that Paddy featured not too long ago. Although it isn't as extreme as that version but it does has some of the same styling cues.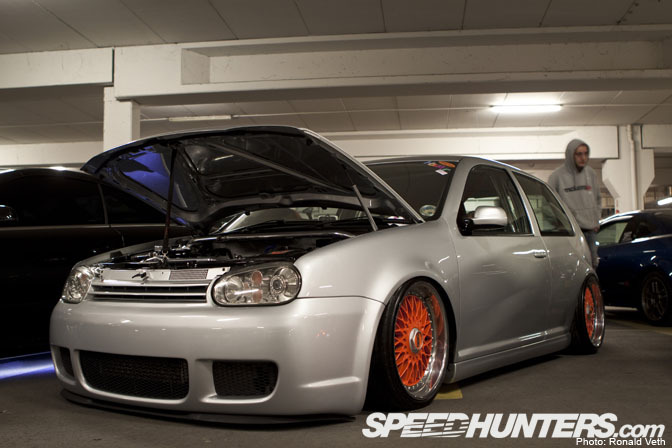 I really liked this car with its orange BBS wheels. This was one of the many UK cars that crossed the channel to be a part of this show.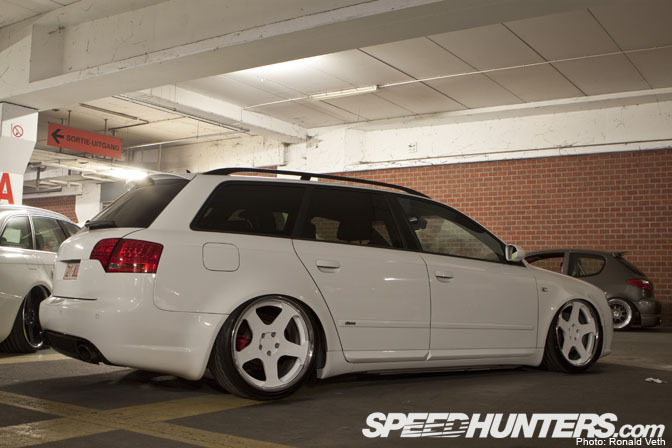 It seems there is no stopping Rotiform in their quest for world domination. I wonder how long it will take before I see the first Dutch car with a set of Rotiforms.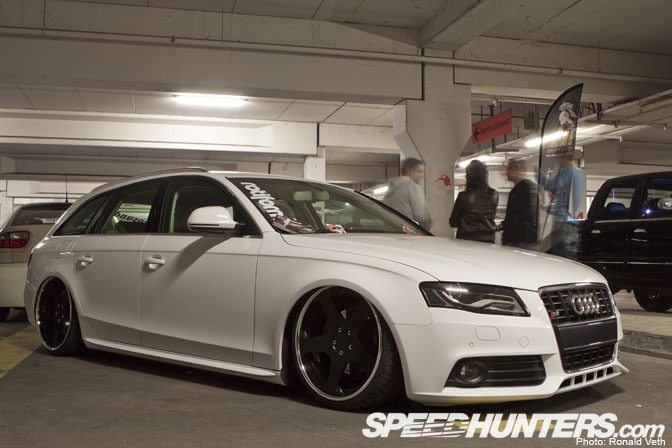 Here we have another set on a newer generation Audi. Apparently dropped with the help of airbags.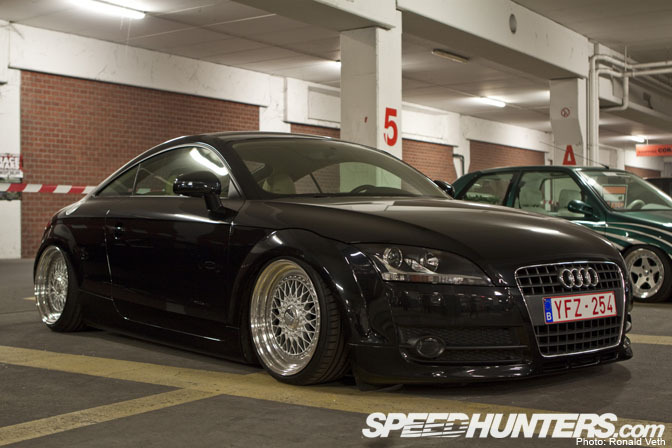 This Audi TT has been featured on Speedhunters before. At the time it rolled on a set of BBS LM's but for this event the owner went with the more classic looking RS versions.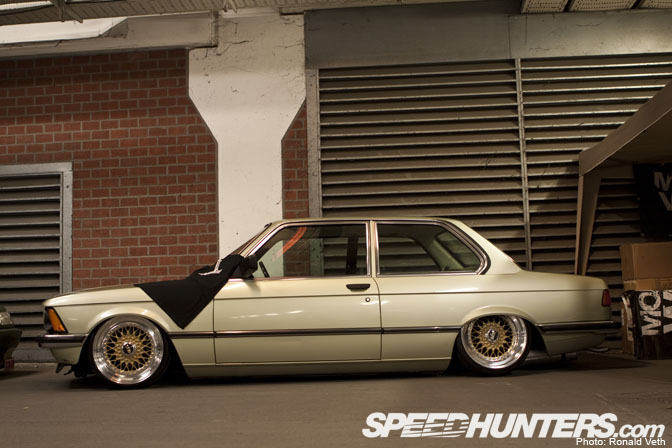 I really love the BMW E21 especially when it looks this clean.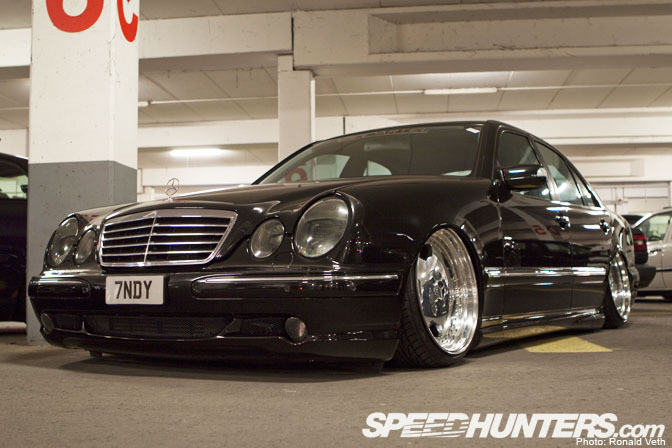 It doesn't get more gangster than this Mercedes E class.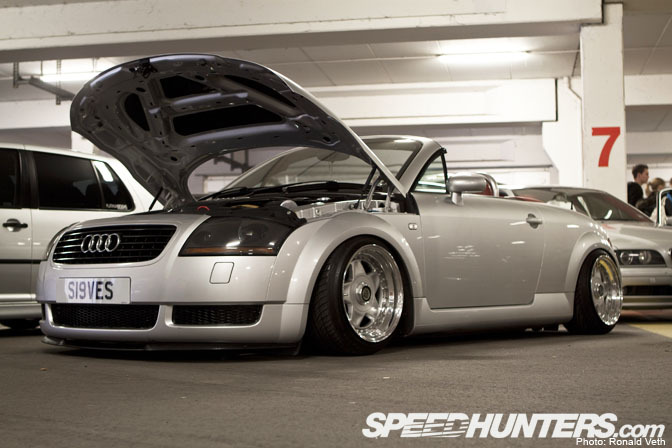 I thought this Audi TT looked pretty cool with what looks like 15″ or 16″ wheels.
-Jeroen Willemsen
I need to thank Ronald Veth for the photo's