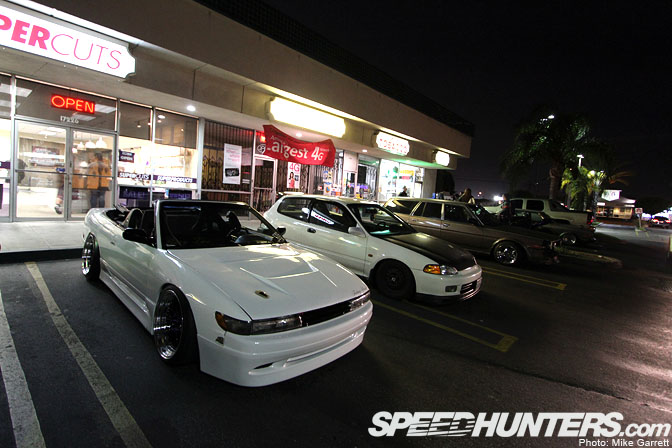 Spring has officially begun in Southern California, but you wouldn't know it by the weather. Yesterday we were slammed by a winter storm that drenched the entire state and covered the mountains in that strange white powdery stuff. Before the weather took a turn for the worse, I did manage to get out to a couple more local meets over the weekend. One of them was an import meet held at a Boba and Crepe shop in Cerritos on Friday night.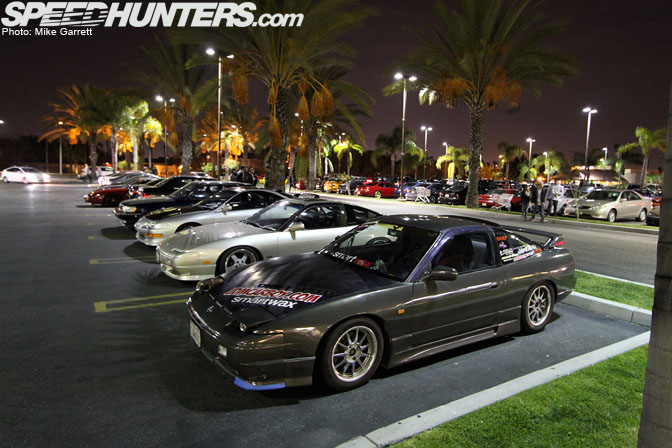 One thing that I noticed about this particular gathering was that the S-chassis community was out in good numbers. There had to be at least 20 S13's and S14's that I spotted.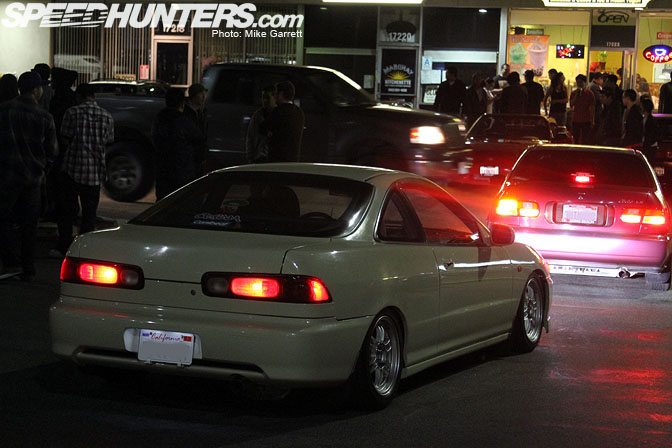 That's not to say that there weren't a lot of Hondas that came out. Pretty much a given at any meet in Southern California.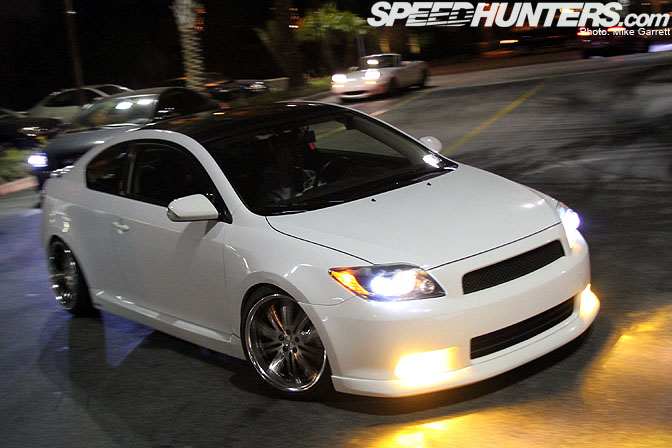 The same goes for the Scion folks. TC owners in particular come out to these meets in force.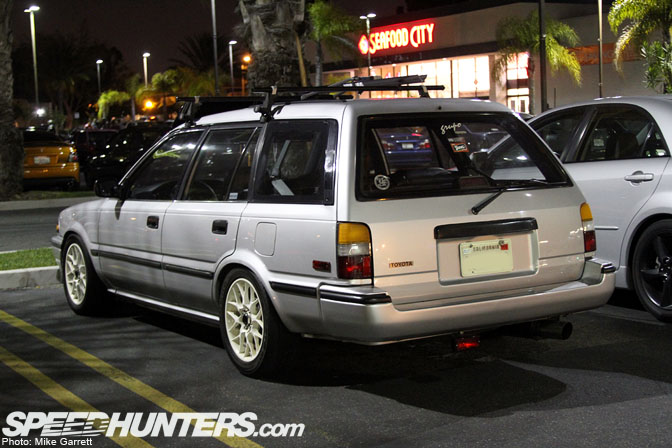 I also spotted some more unusual body styles in the parking lot, this Corolla wagon for example. Extremely clean.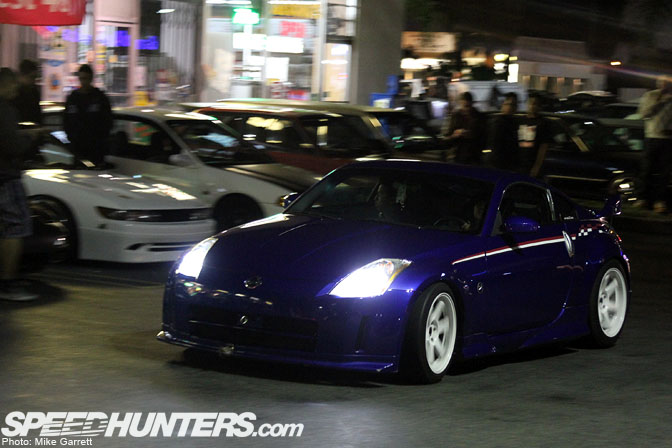 Nismo-tuned Z33, still a cool looking car.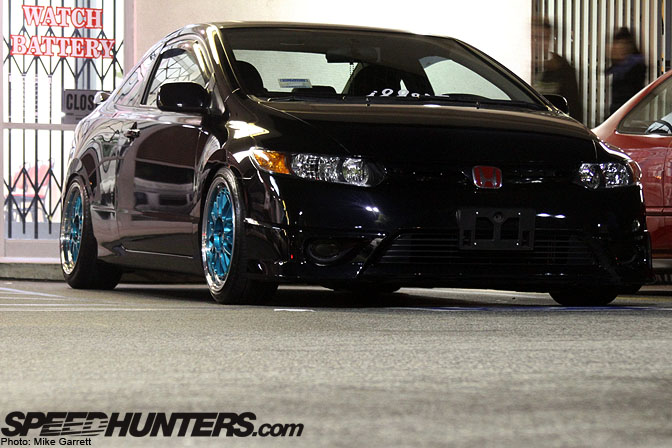 One thing I've noticed at this and other meets is the immense popularity of the 2006+ Civic Si. This one looked pretty clean on a set of staggered VS-XX's.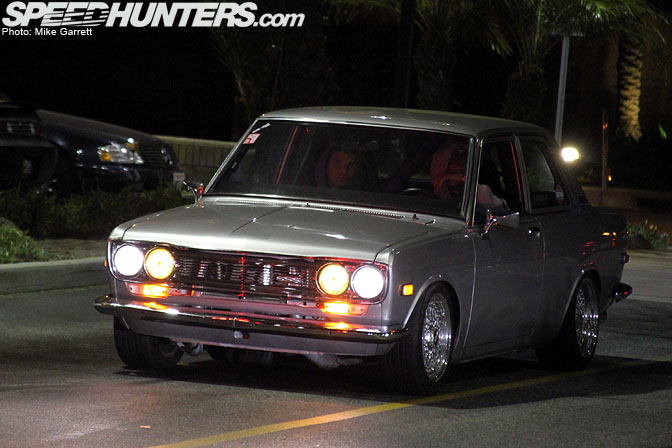 A few certified classics also rolled out for the evening, this 510 for example.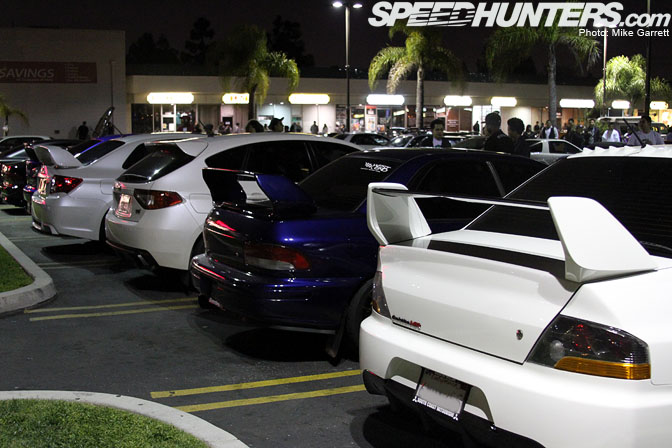 In another part of the lot, this group of AWD cars had assembled,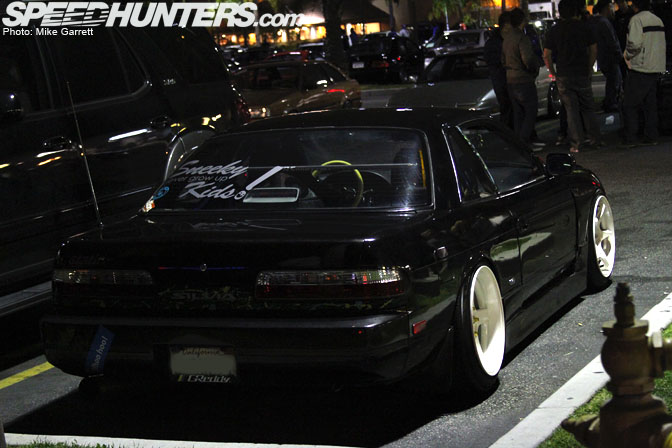 There's always something cool about seeing drift cars in a "street" setting.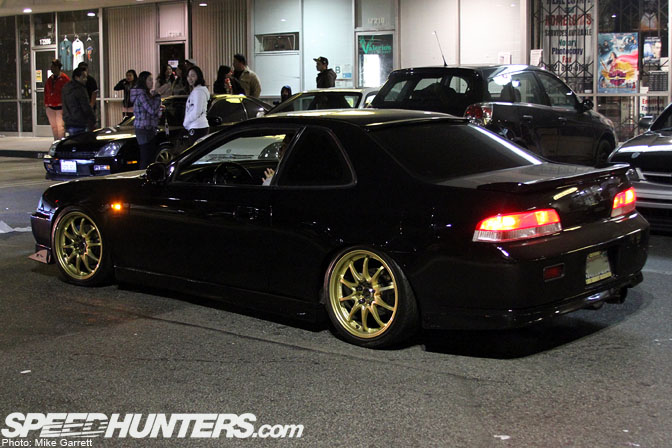 You just don't hear much about the Honda Prelude these days. This one was one of several that were out there on Friday night.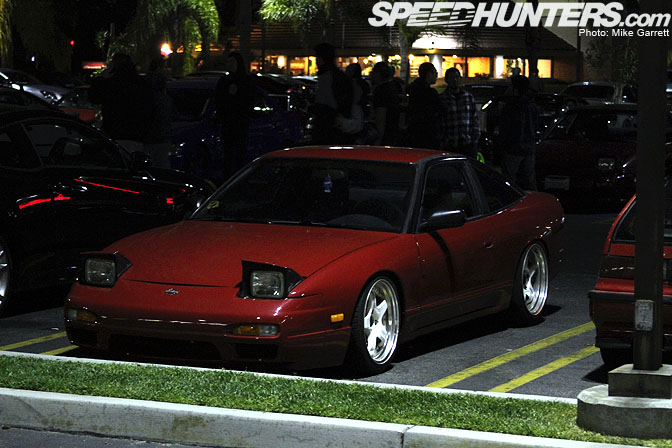 Stock body, good wheels, and some low. Sometimes this is all you need.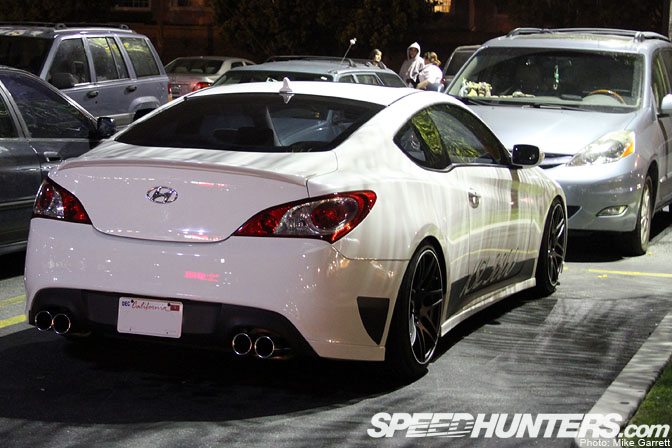 Very cool looking Genesis Coupe. I actually remember seeing this one at the SEMA show last year.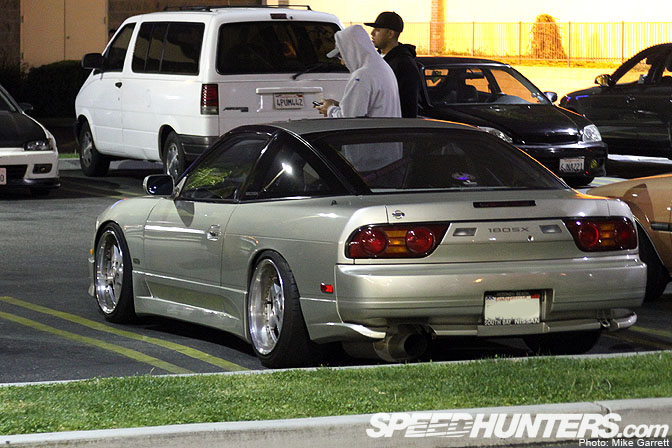 Another clean S13 in street trim.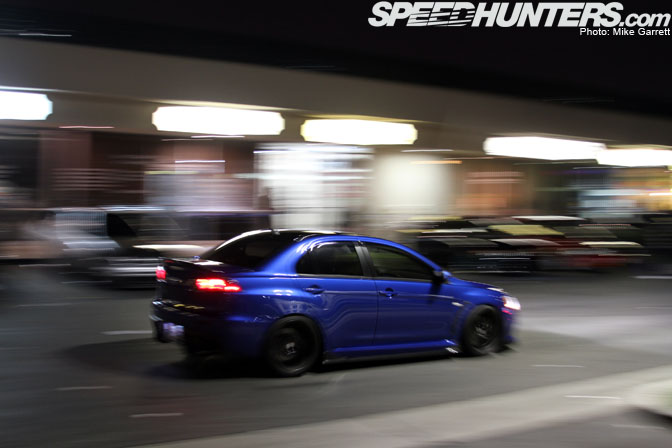 Nothing like a little panning to make a parking lot look like a race track…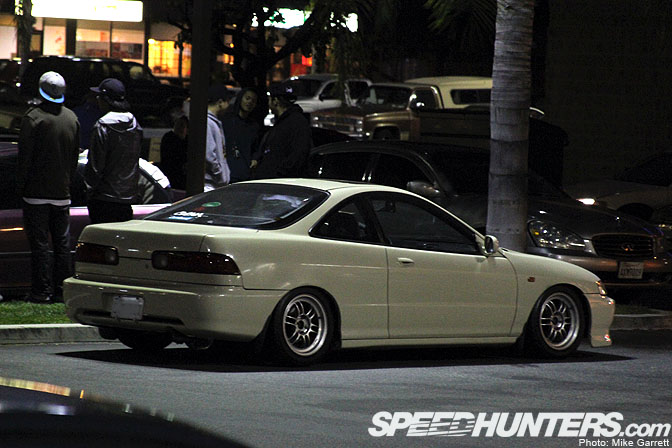 Another shot of the wingless DC2 Integra.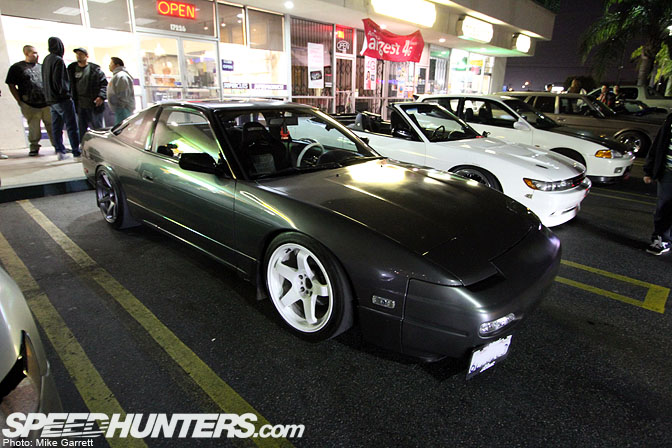 One more S13 fastback. See what I was saying about the S-chassis turnout?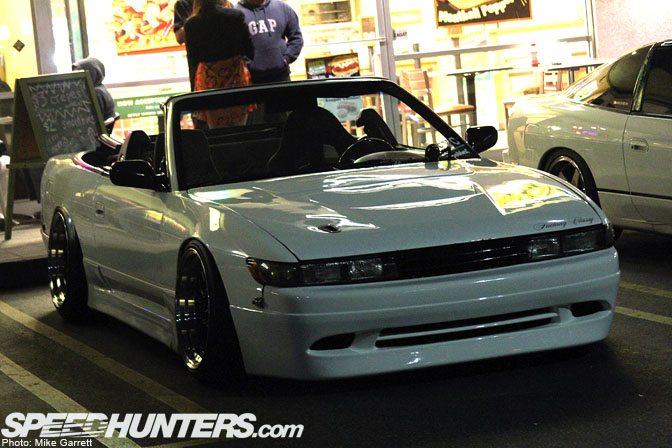 My favorite of the S-chassis and my personal pick of the meet had to be this drop top S13.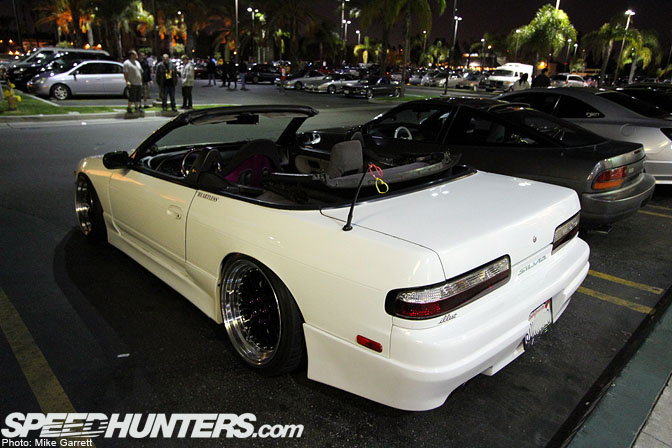 Another shot showing the rear view. Must be a great car to go cruising in on a warm SoCal night.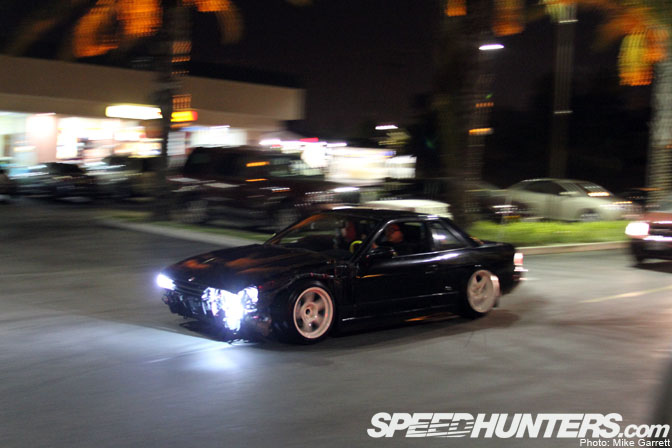 That's just another Friday night in Southern California.
I'll be back tomorrow with a look at another meet of a totally different type.
-Mike Garrett