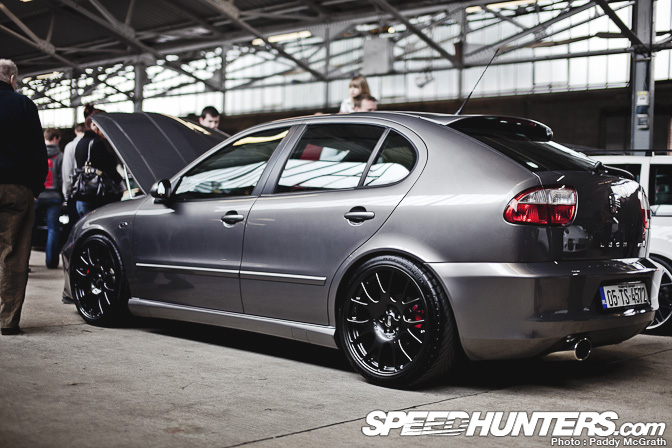 First up in part three of our Dubshed coverage is this Seat Leon Cupra R on anthracite BBS CH wheels.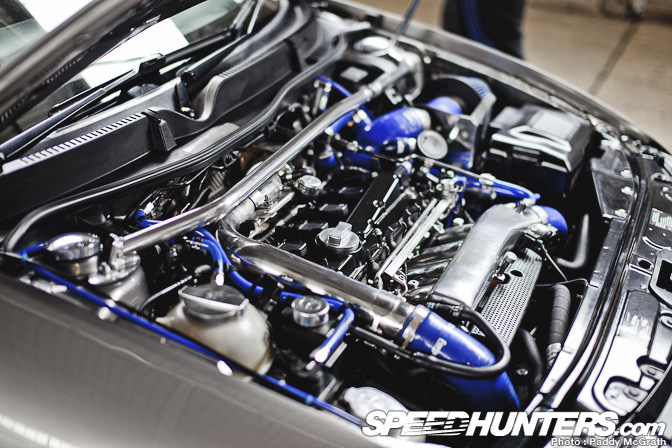 The subdued colour scheme really helps the blue Forge Motorsport silicone hoses and blue air filter pop. The spec list on this car is quite impressive as are the all important numbers : 305BHP and 329 ft/lb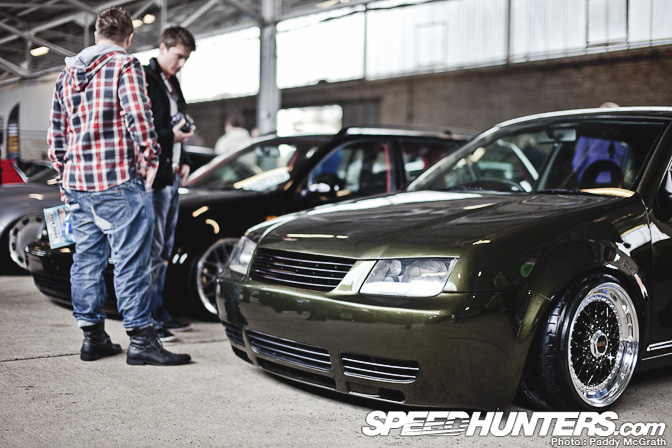 MKIV Golf with a Bora front conversion on BBS RS.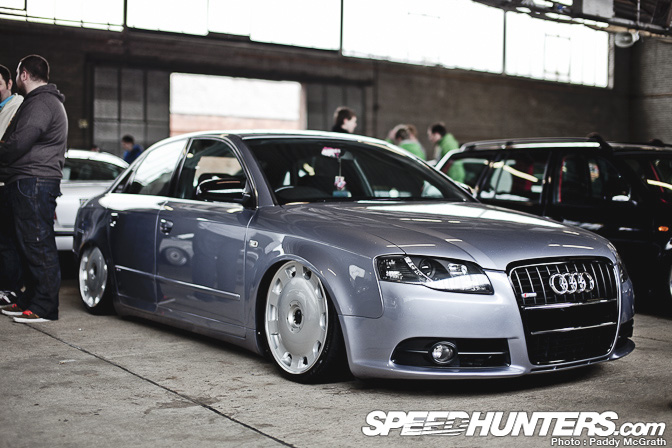 Audi A4 B7 on airbags.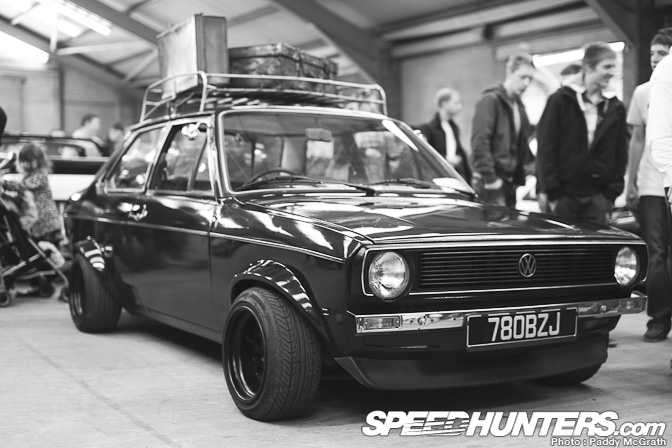 Decked Volkswagen Derby with dished rims sitting under some tidy arches looked very well.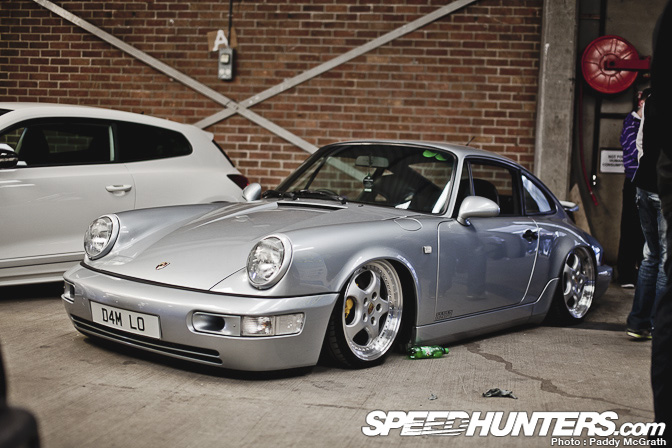 Damn low is right. A bit of a pity where the car was located as it was hard to get a shot of it without someone standing in the way.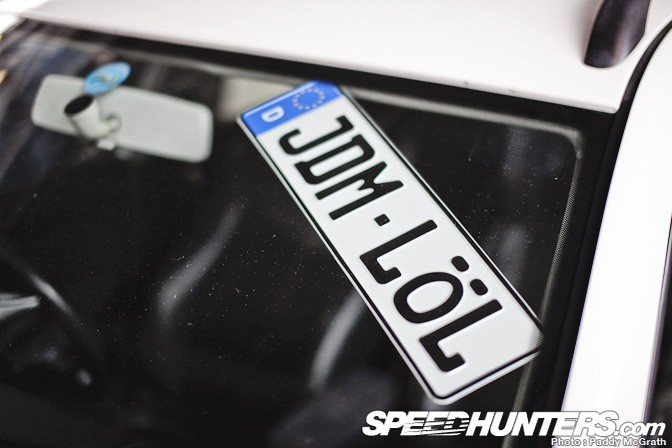 I detect a slight amount of bitterness to the JDM scene here …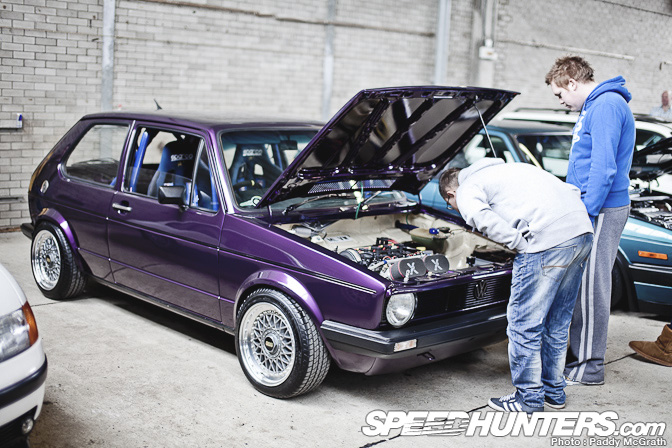 Caged MKI Golf on BBS wheels, cream engine bay and lots of engine modifications showed that good looks can also pack a punch.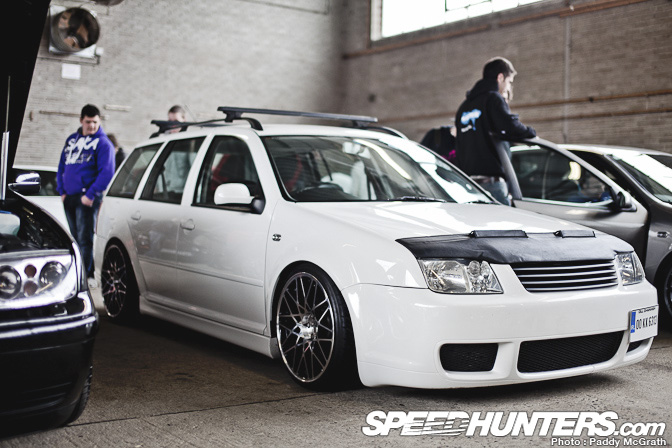 Bora fronted Passat Estate on Rotiforms. I don't think I'll ever come around to bonnet bras though.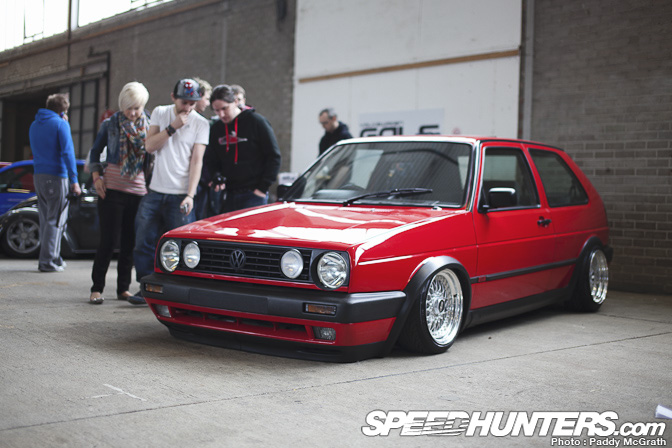 If this isn't on airbags I'll eat my shoe. Perfect colour and wheel combination.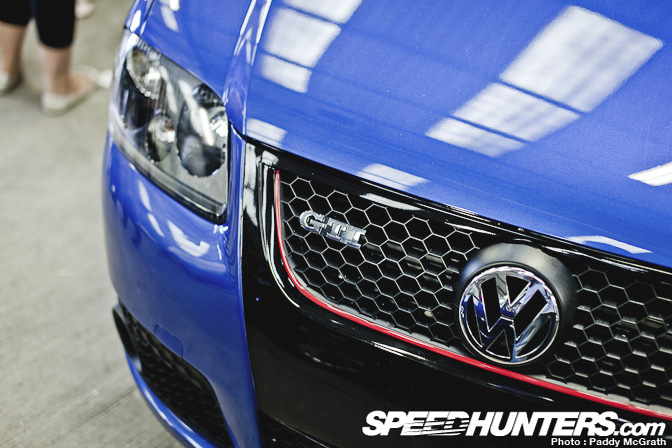 Golf GTI style front end on another Caddy 2K.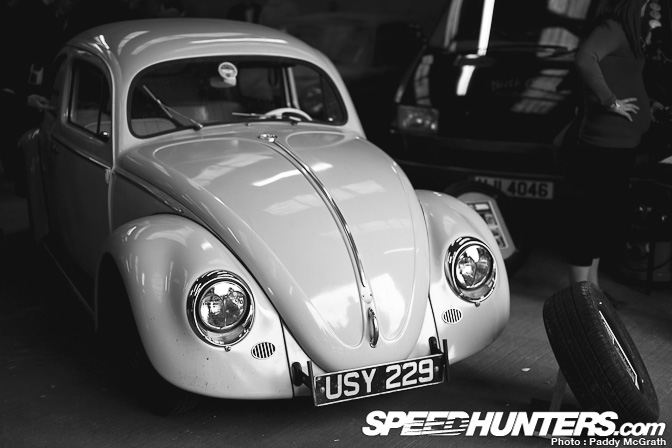 Arguably the most important car of all time ?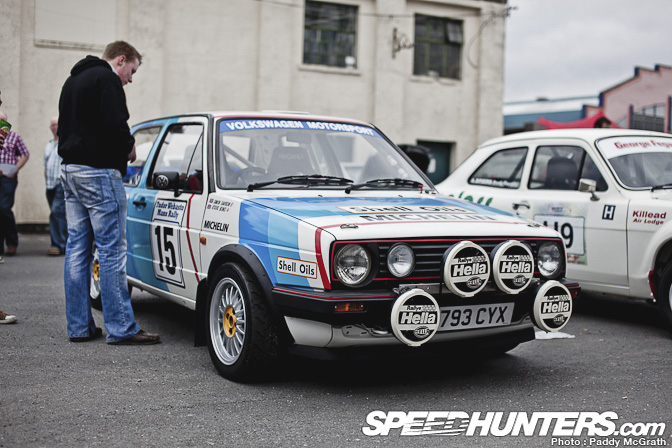 MKII Golf rally car was sweet (I was more distracted by the sweeter MKI RS2000 Escort beside it though)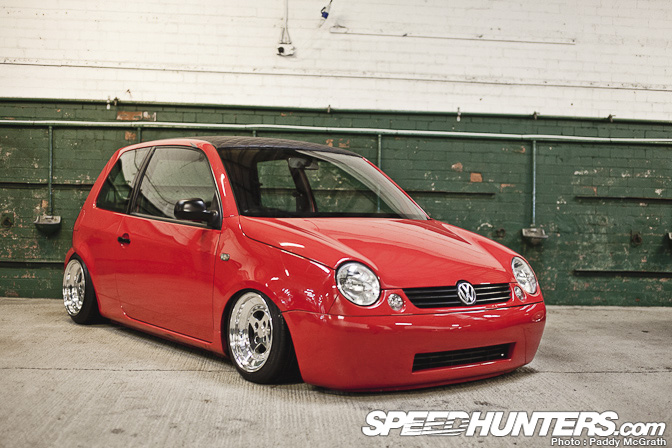 Dropped Lupo with chrome dished wheels and a stitched vinyl roof.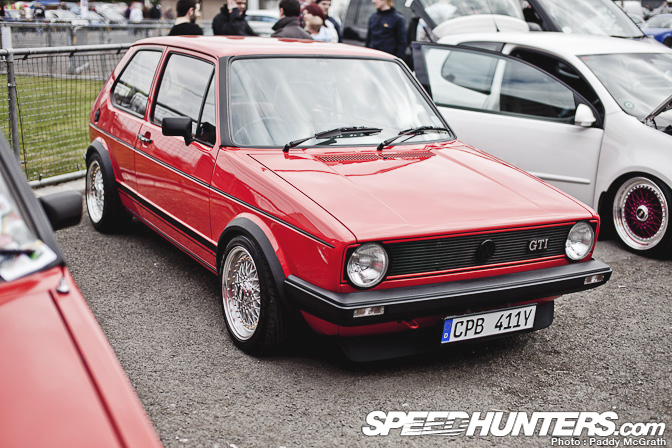 My type of MKI Golf – Respectable drop and BBS RS wheels underneath an immaculate body.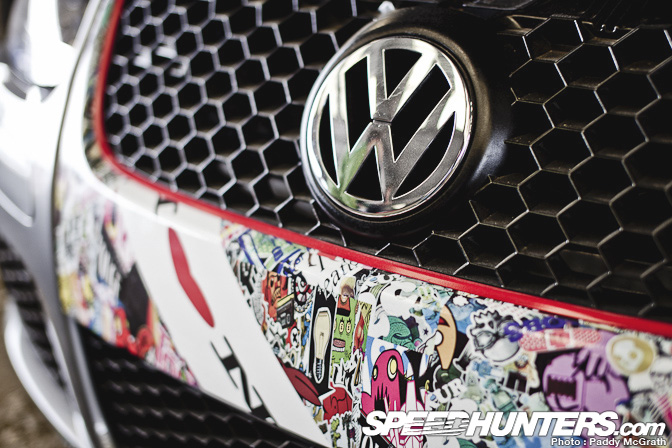 Hmmm, I wonder what will Rod think of this 'stickerbombing'. Rather than properly sticker the grille, it appears to have been put together as a single image and then printed onto vinyl. Not too sure if I approve …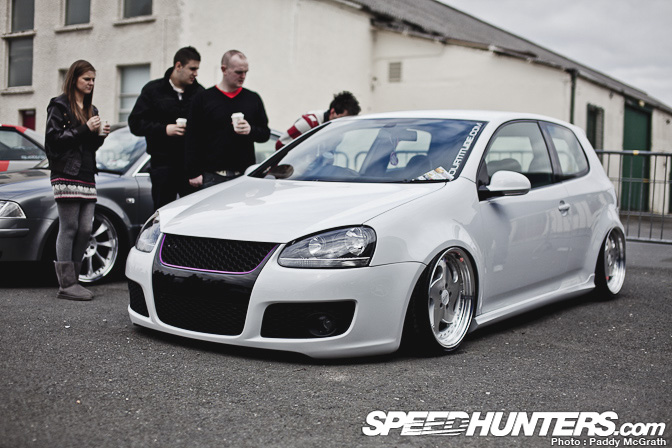 Another bagged Golf MKV on chrome dished wheels. It's a pretty popular look and it's not difficult to see why.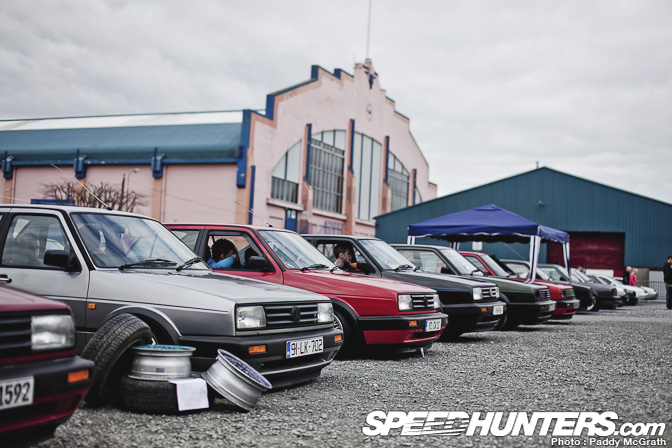 Spot the odd Jetta out …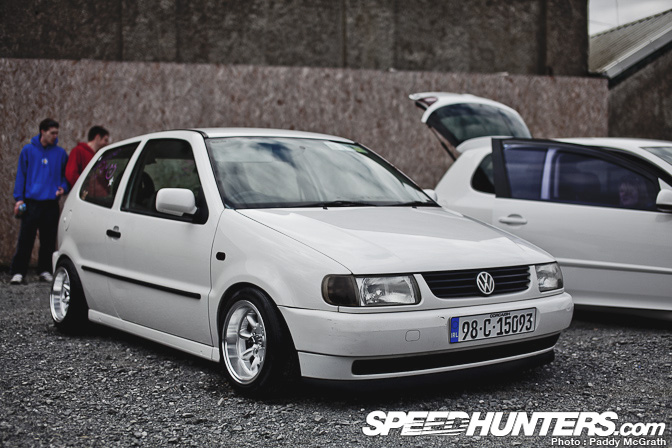 With crippling insurance rates for young drivers in Ireland, small cars like the MK3 Polo are perfect for those starting out or just looking for a run around. For not a lot of money they can look very respectable.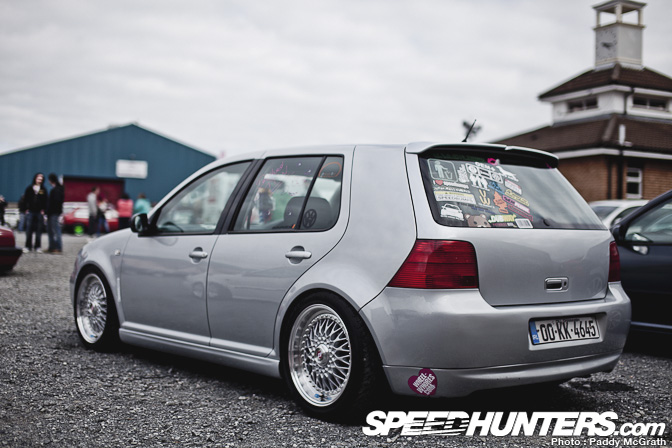 Maybe this is why the VW scene is so popular. With styling cues from subtle to extreme it is such an accessible scene to become involved in. Add to that the availability of used models and cheap parts and it's no wonder so many have latched onto probably the most dialled in style in the car culture world.
More coming in the final part of this story …
-
Paddy McGrath