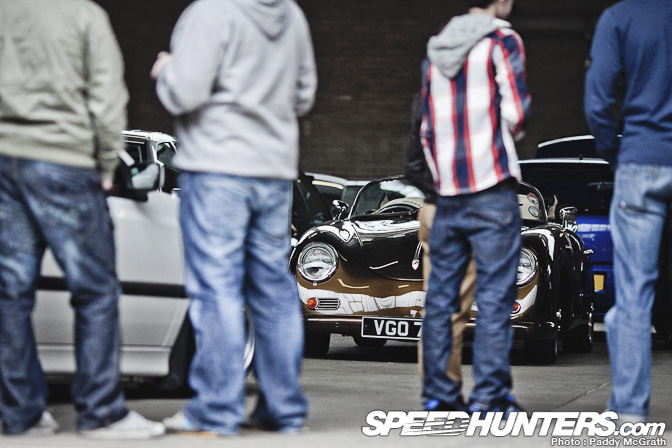 Picking up where we left off in part one, this Porsche 356 Spyder was stopping people dead in their tracks all day long. I'm unsure if it's an original or a kit car but I'll prepare a closer look at the car in a future post. Who thought brown could ever look so good? Amazing colour and finish on what was one of my favorite cars of the show.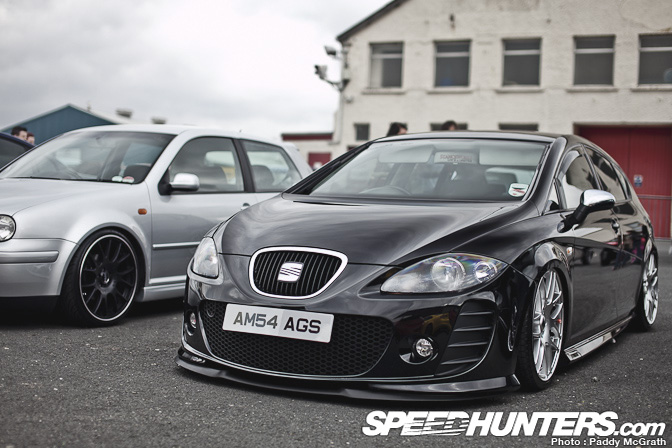 Back outside was this Seat Leon on airbags. These cars can actually come with a pretty wild styling kit from the factory so I'm not sure if this is an aftermarket kit or factory specification.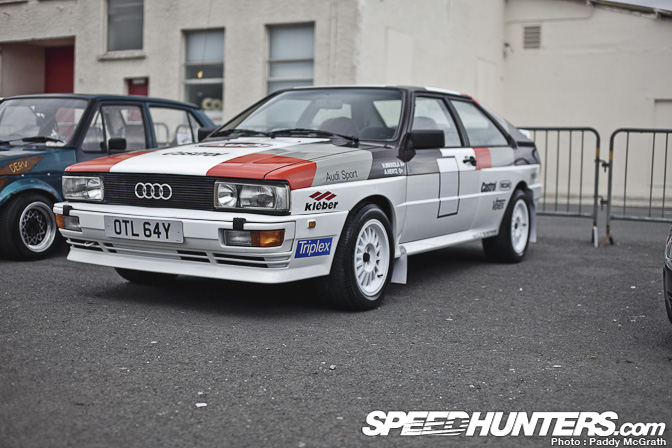 A road specification Quattro Sport in the works rally team colours.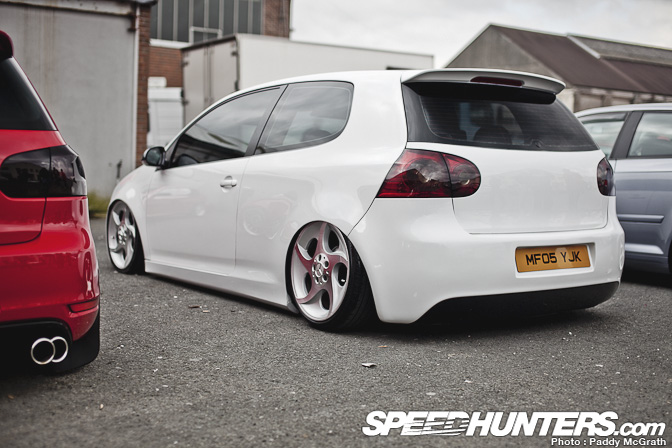 A smooth MKV Golf lowered on Alphards.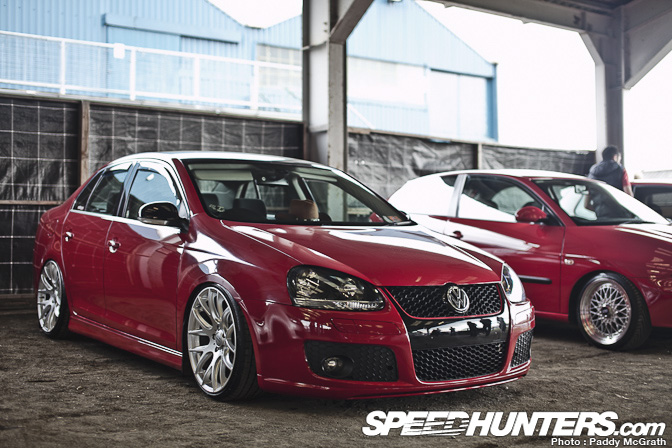 Another Jetta inside one of the sheds. I really like these cars and still can't figure out why there aren't more of them on the roads here in Ireland.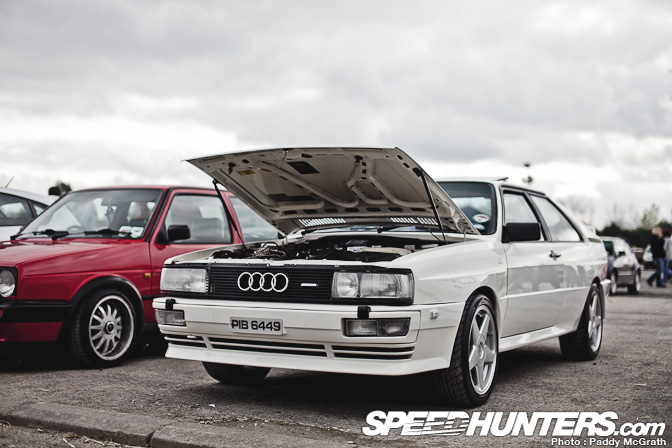 Another Quattro Sport …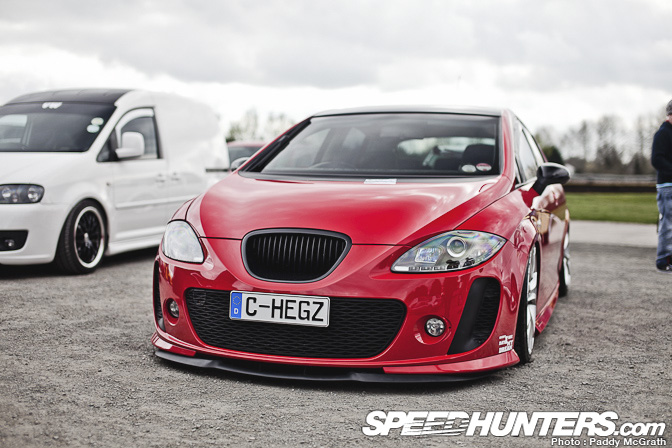 This Leon was attracting lots of attention all day.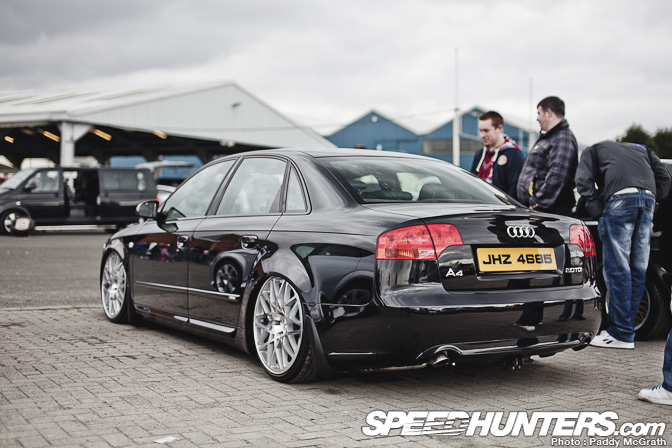 I love this A4 on Rotiforms, looks to be a perfect daily driver.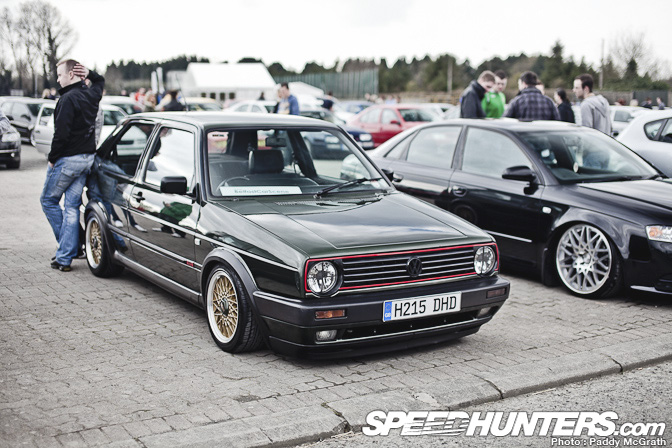 The MKII Golf GTI parked beside it looked cool in this green finish.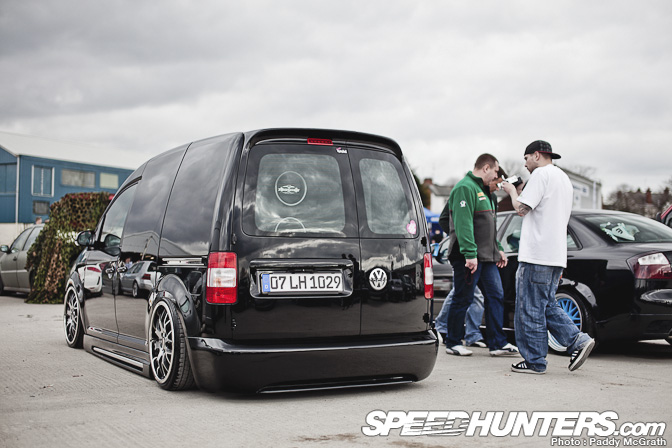 I thought my Caddy was low until I came across this. It certainly divided opinions on the day but no one can deny the amount of work that has gone into this. I particularly like the rear spoiler blended into the top of the doors.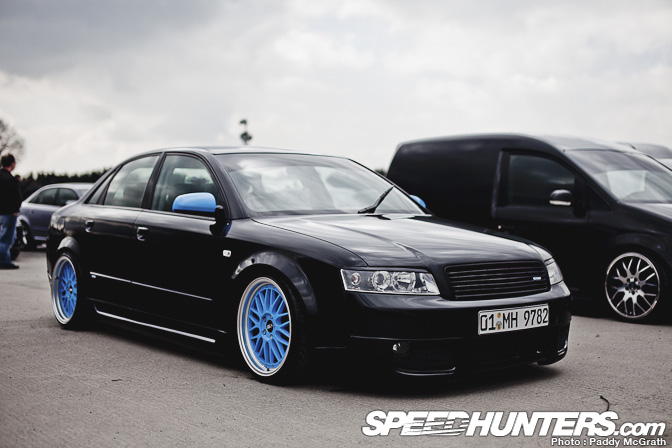 Bright blue BBS LMs on this Audi A4 B5 looked a treat.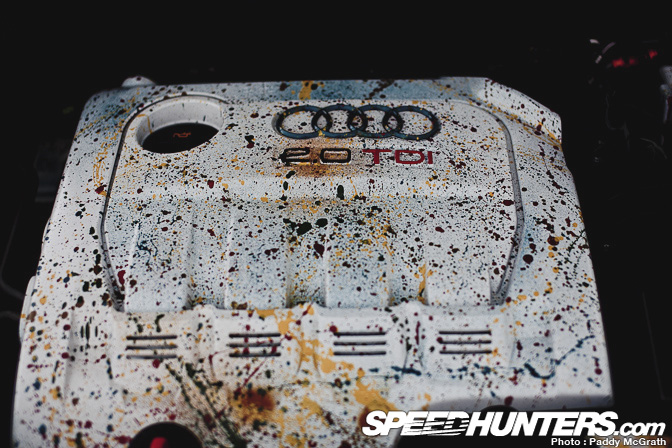 I quite like this alternative method of decorating the engine cover.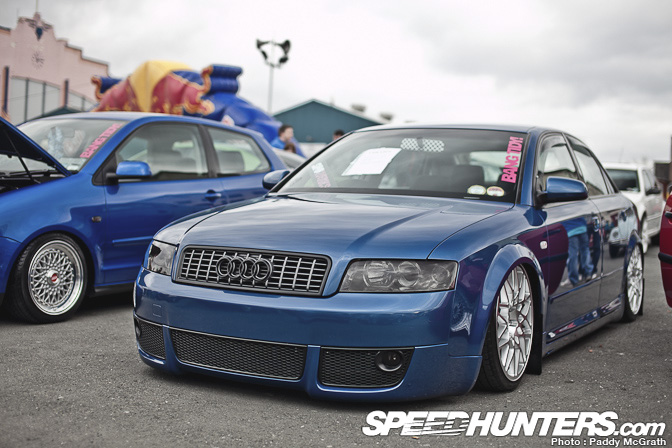 Another A4 on Rotiforms …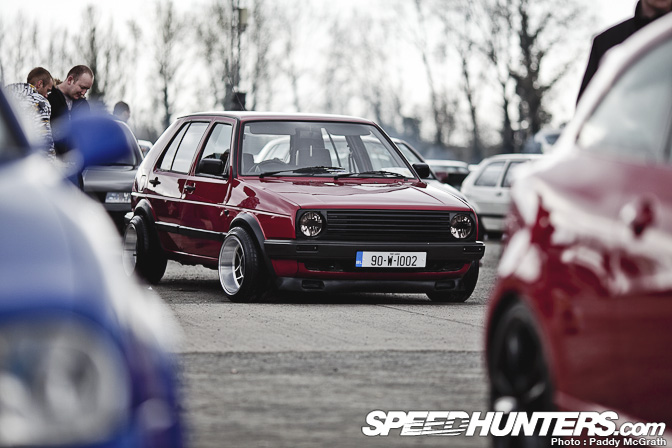 MKII Golf on some very wide (ATS?) rims.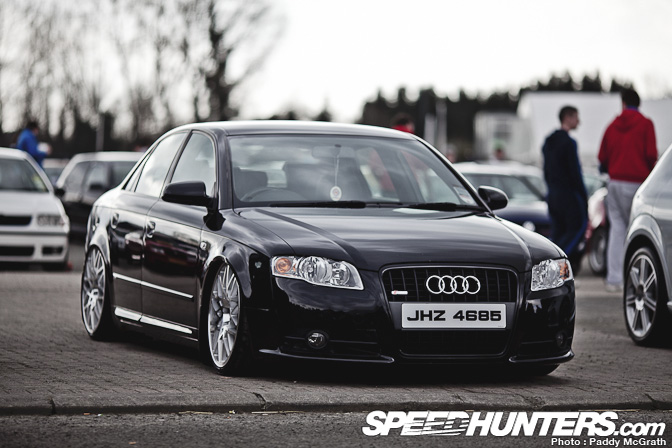 Another shot of the A4 above on Rotiforms.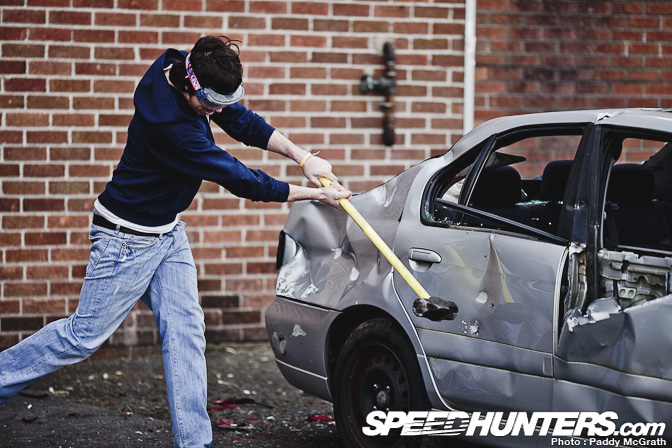 In quite an unusual fundraiser, members of the public were invited to donate money to a local children's charity and in return got three swings of a sledgehammer against this unsuspecting Nissan (I believe the car was to be crushed anyway) but it looked like serious fun !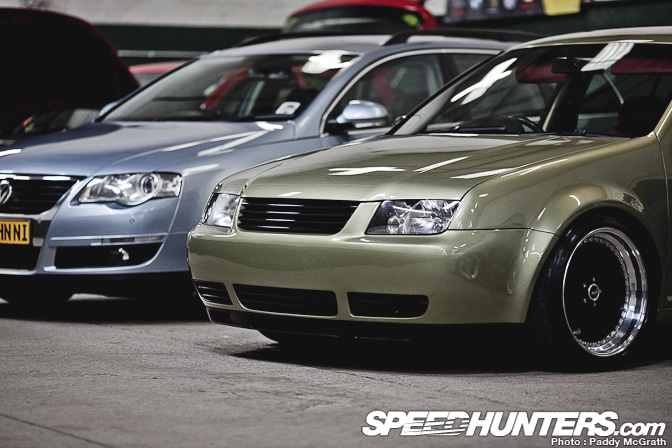 I came across this Bora at Edition38 last year with its solid Image wheels.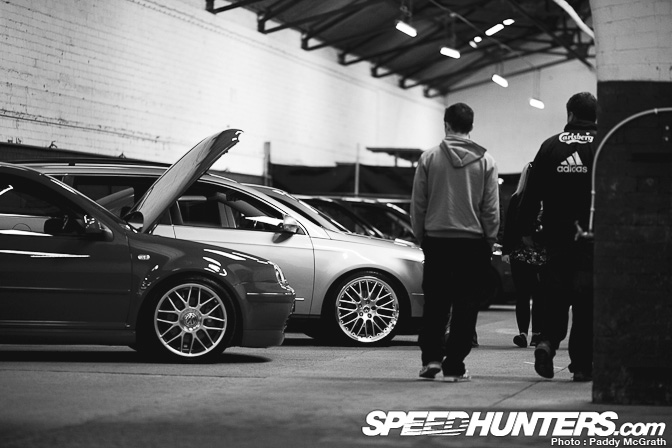 The sheds themselves offered a great sense of exploration as you wandered around trying to find hidden gems.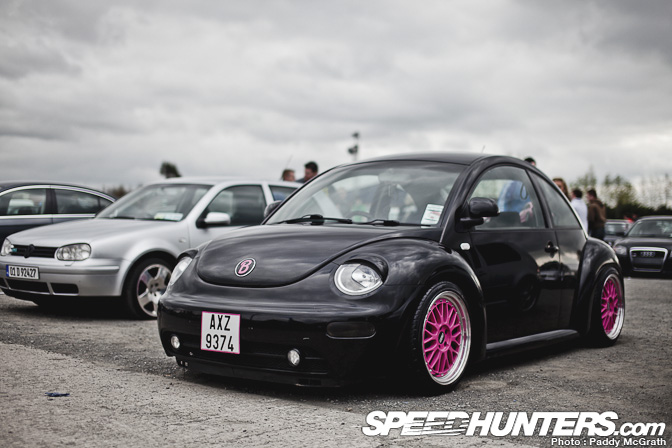 Beetle on LMs.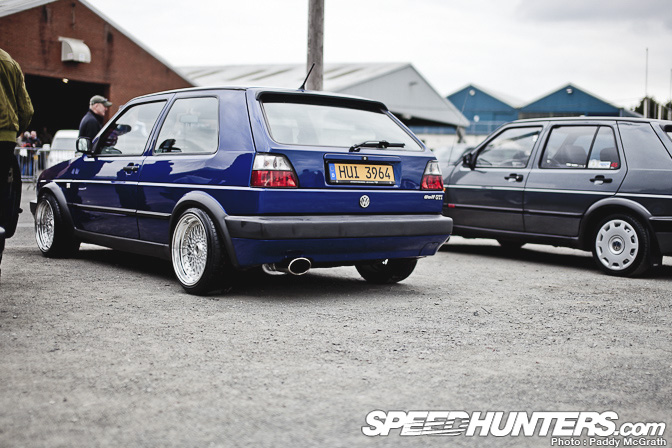 Fantastic colour on this MKII GTI, just a really solid execution of a tried and tested formula. Beautiful.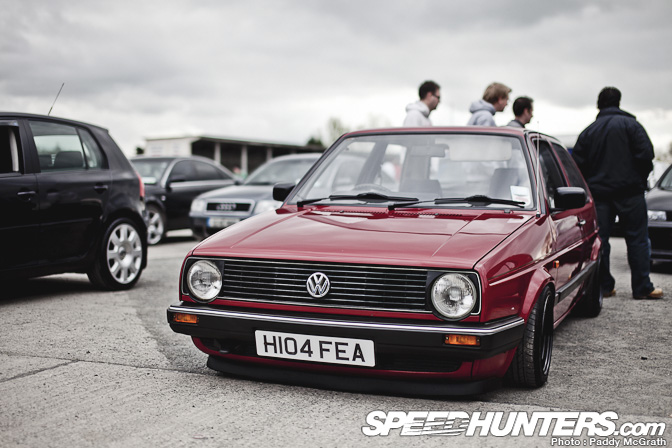 Majorly low …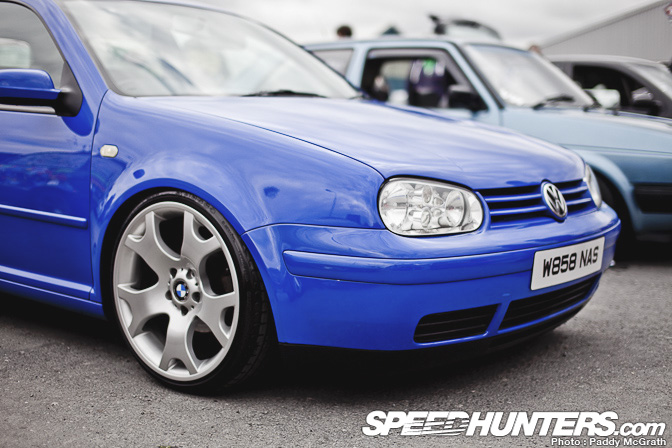 X5 Wheels on a MKIV Golf looked very neat.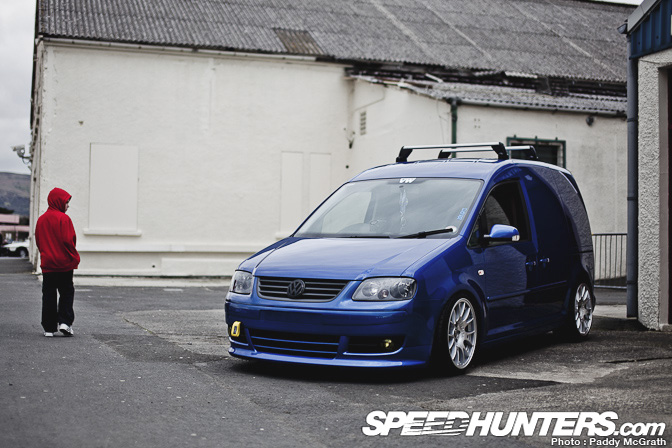 I love this Caddy. Touran front bumper and splitter, BBS CHs, Golf mirrors, black headlights and a respectable drop. It was actually this exact van in its previous guise that inspired my own Caddy build.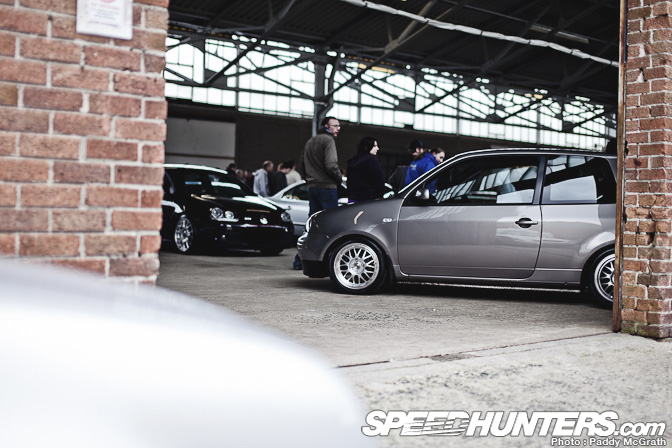 This Seat Arosa (identical almost to a VW Lupo) looked a proper small city car on its LM style wheels. 
More in the next part ! 
-
Paddy McGrath