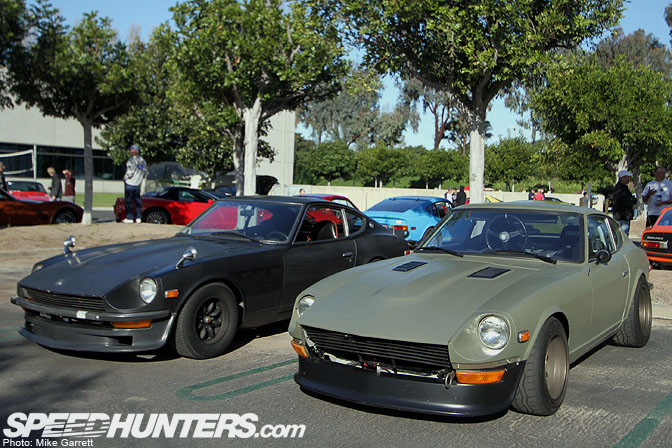 Every time I make a trip to Cars & Coffee on a Saturday morning, I feel so happy to be living in a place where the automotive culture is so vibrant and diverse. I've said it before, but Cars & Coffee is a true automotive melting pot – seeing the cars and folks from all walks of life converging in a big parking lot always brings a smile to the face.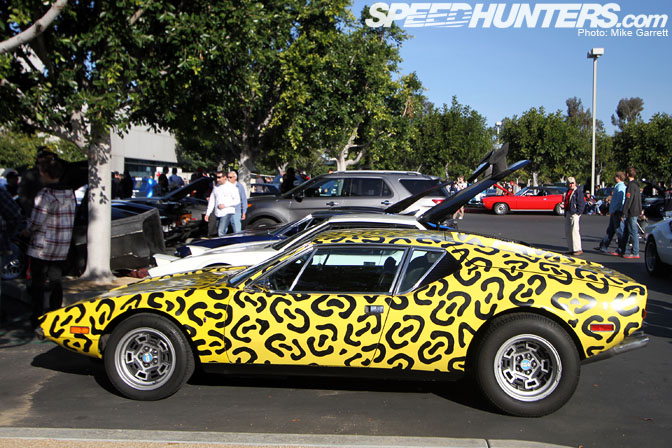 This is another one of the wild looking Panteras that was out there. Reminds you of one of BMW's Art Cars, doesn't it?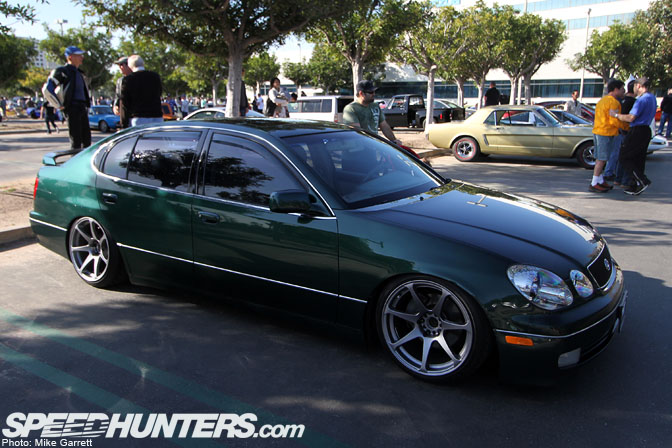 VIP is the most common route for Lexus GS owners, but personally I really dig them with a bit of four-door drift style – ala this green car.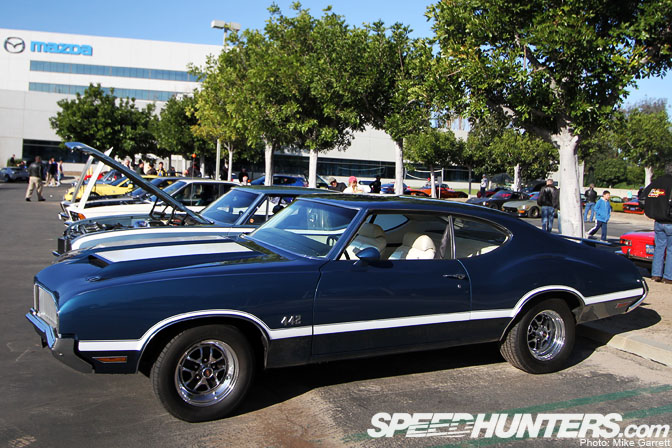 Oldsmobile 442 – the executive's muscle car.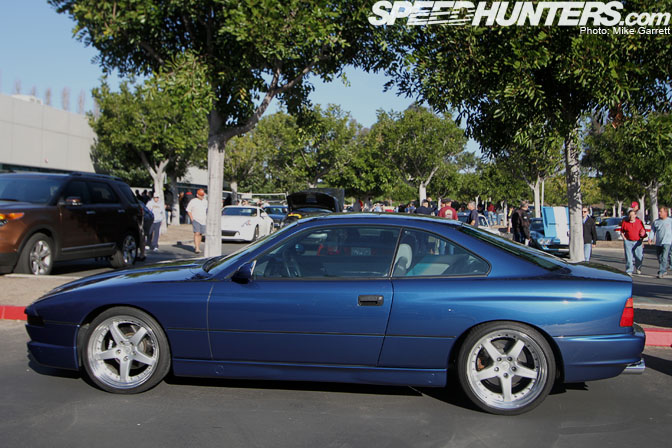 Speaking of executive, I was digging this BMW 8-series. One of my favorite Bimmers of all time. Does anyone else think these have a little S15 resemblance?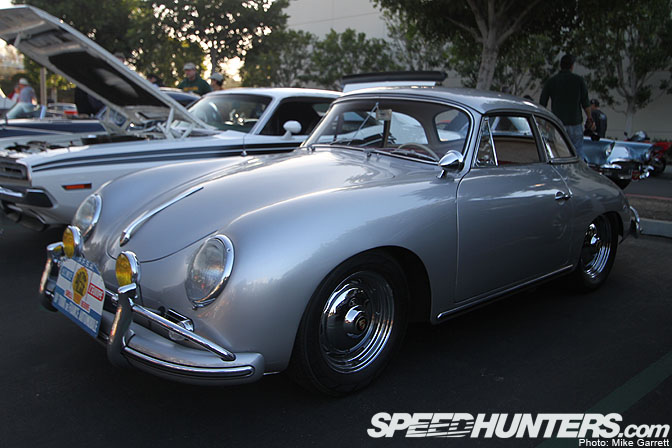 Something you are guaranteed to see at Cars & Coffee every week – tons of cool vintage Porsches.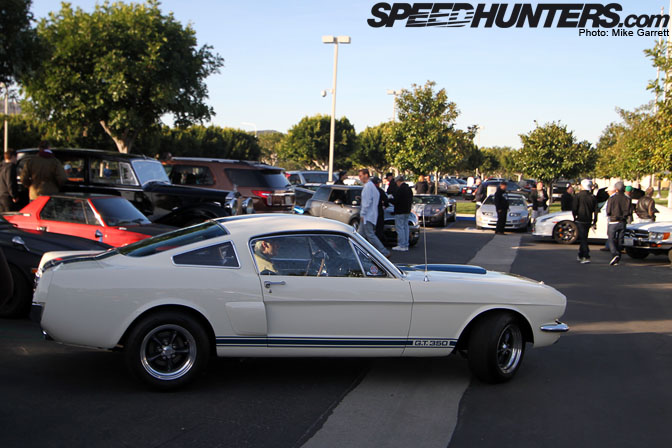 This Shelby GT350 sounded mean as it pulled out. Legend status.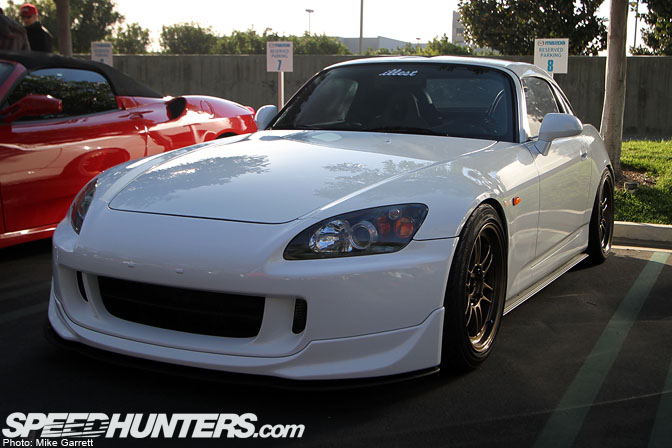 AP2 S2000 looking just right with a Mugen hard top and a set of 17" bronze RPF1's.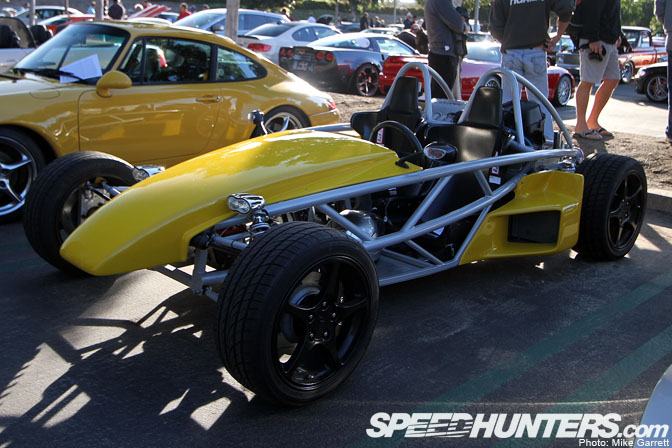 Another Atom-esque lightweight. Not sure of the exact model of this one. Any ideas?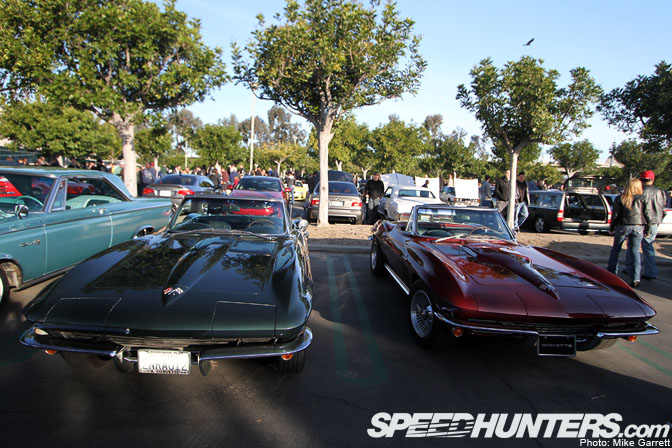 Classic Corvettes in the sun. Welcome to Southern California.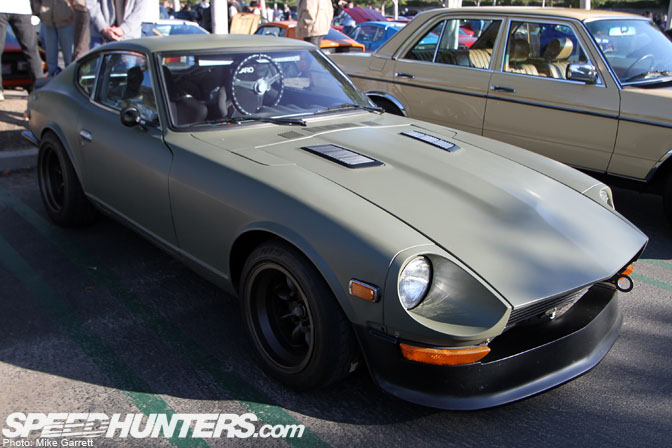 This olive drab colored 240Z looked all business. Very tough.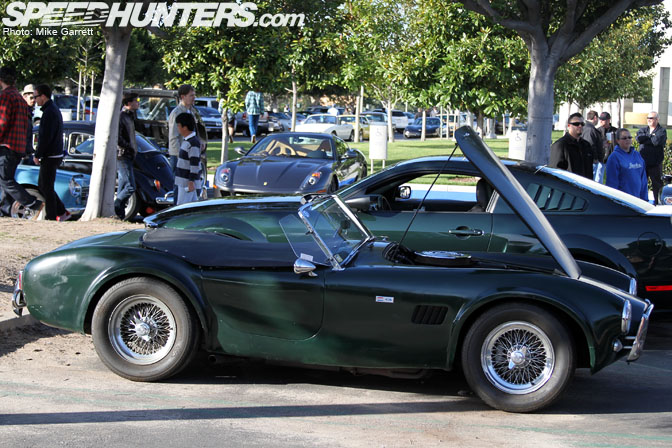 Early Cobra looking absolutely awesome on original wire wheels. Such sights are commonplace at Cars & Coffee.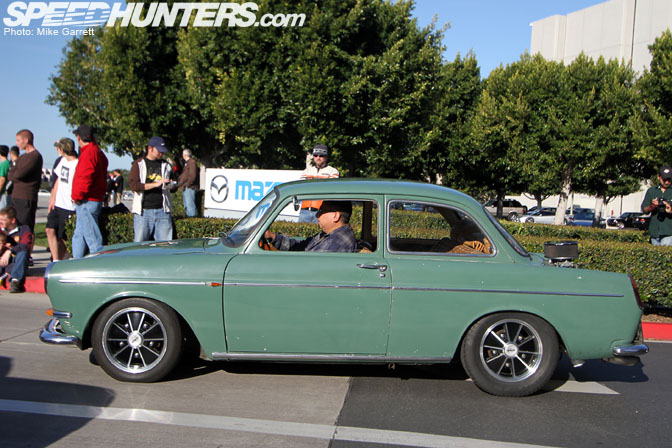 The California Look was popularized on Beetles, but it also looks great on other VW's like this Notchback.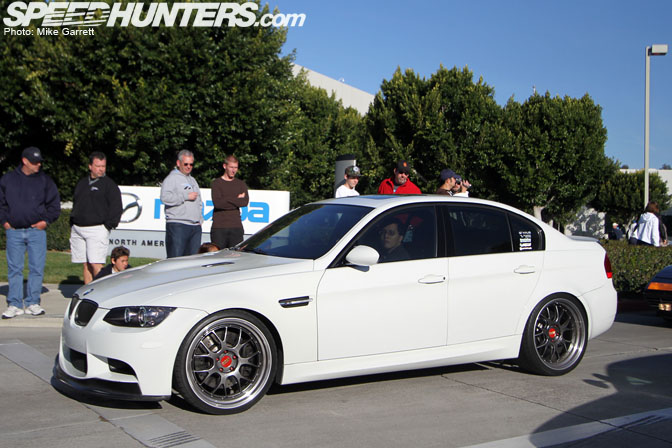 As you can see in the background behind this M3, quite a crowd has gathered to watch the parade of vehicles as they leave.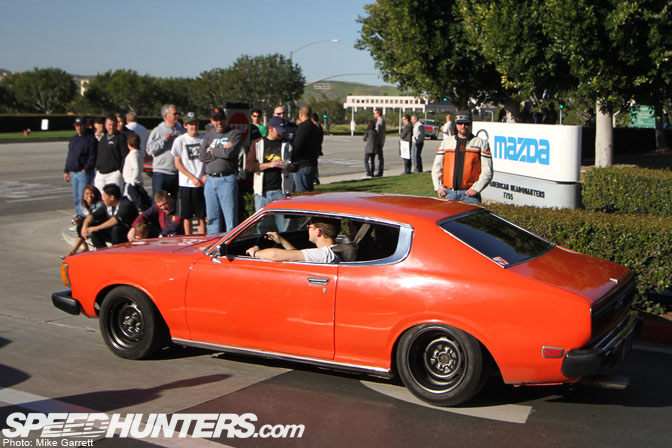 After seeing all sorts of Ferraris and Porsches driving out, I wonder what the crowd thought of this Datsun 610 on widened steelies?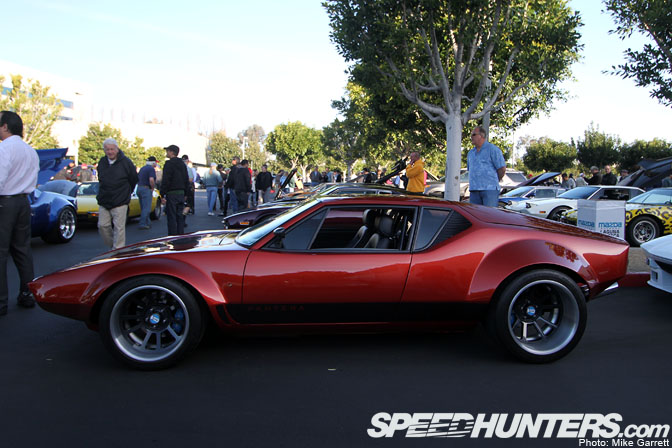 Another stunning Pantera. Look at the lips on those rear wheels!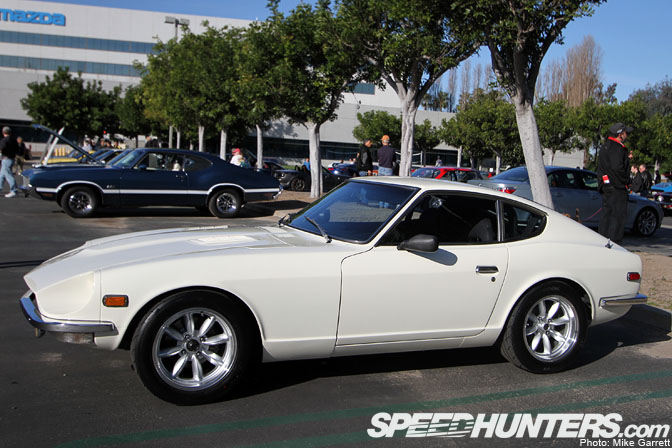 Here's another S30 looking very clean with a stock body and a set of sticky tires.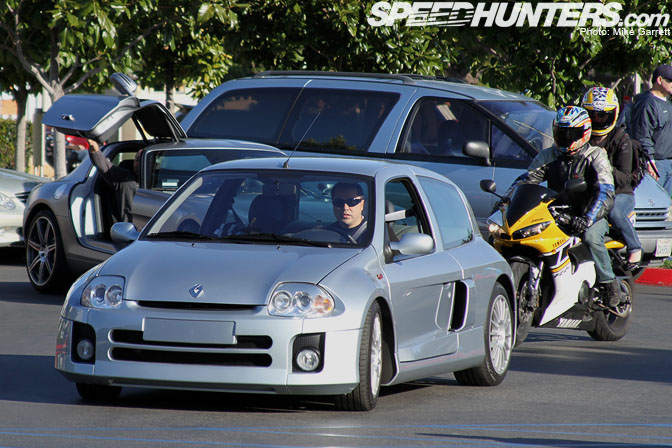 A car that was most certainly never sold on US shores – a Renault Clio V6.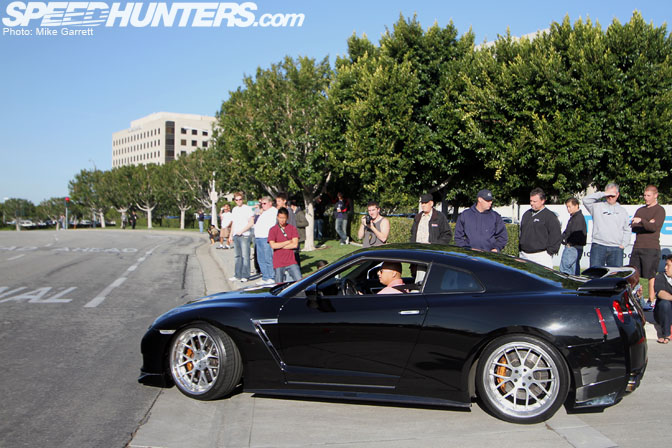 Another shot of that tough looking R35 as it rolls out. The new GTR might not be known as one of the world's most beautiful sounding cars, but they have a nice tone to them with a proper exhaust system.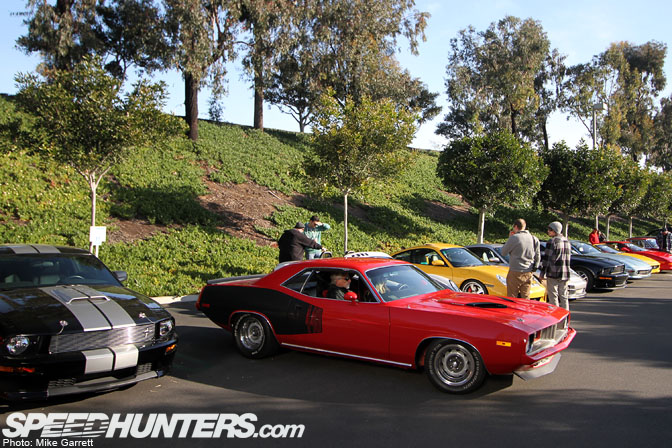 That will do it for this edition of Cars & Coffee coverage.
I noticed a couple of you guys asked when this meet goes on, so I'd thought I'd remind you that it happens EVERY Saturday morning, weather permitting of course.
Until next time then!
-Mike Garrett