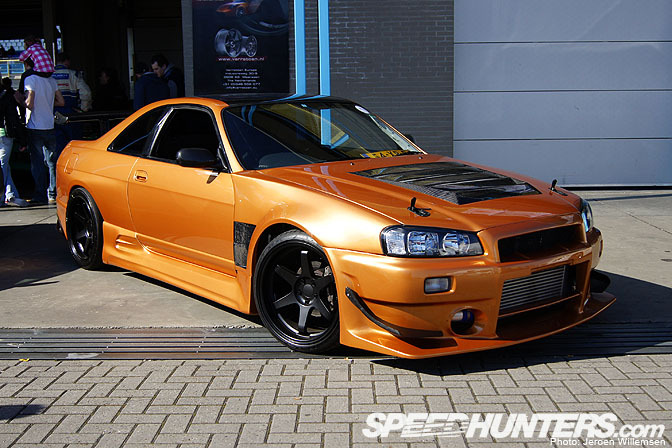 Let's start with my second look at the Automaxx Streetpower event. This R33 underwent a full transformation with a new paintjob, carbon parts and a new R34 nose transplant. It looked pretty spectacular with its bright paintjob.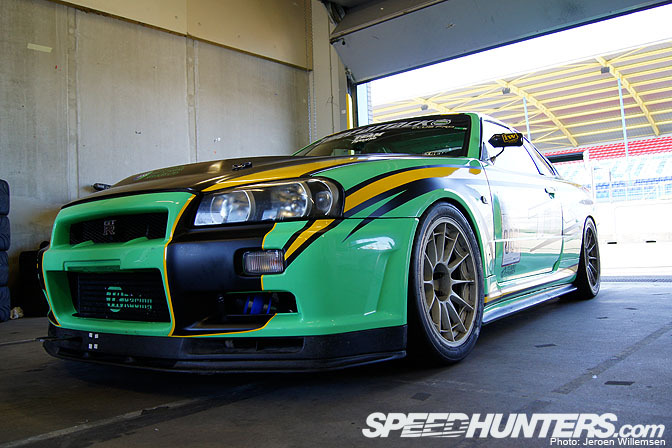 The TR Racing R34 GT-R had a pretty funky color but underneath its skin lies a fully built engine.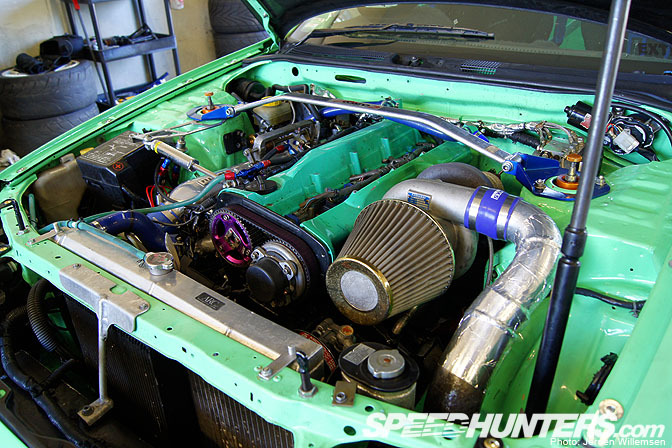 The twins have been exchanged for one giant single turbo that resulted in a 750bhp engine. The car actually belongs to Shane Smith who also competes in the UK Time Attack Series.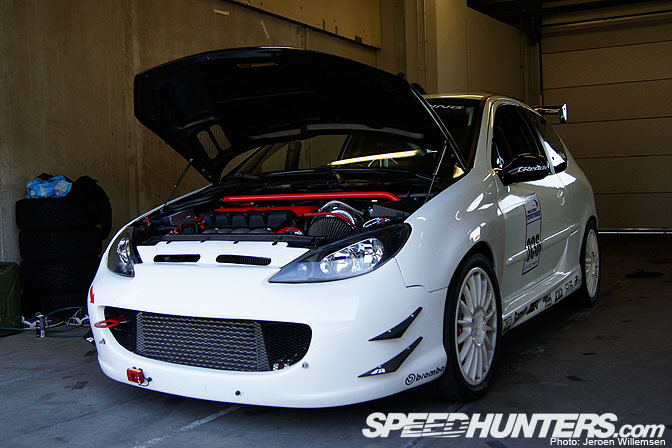 This Peugeot GTi competed in the semi pro class and finished in sixth place. During this round only 9 competitors raced in the semi pro. I really hope this number will increase when I'm going to visit the other rounds.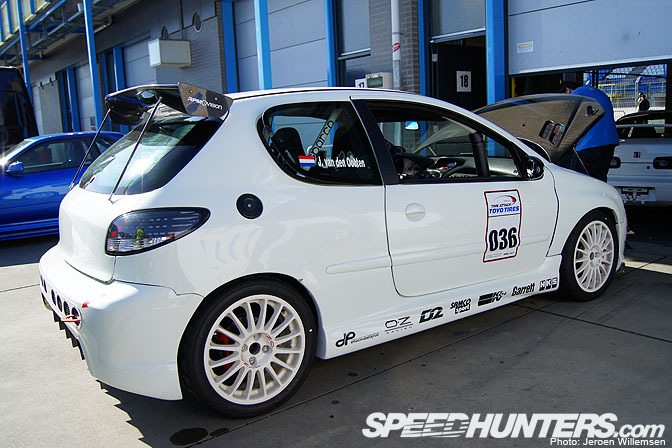 The Peugeot was fitted with a set of OZ Racing wheels and a full rollcage. Always cool to see something different at the track.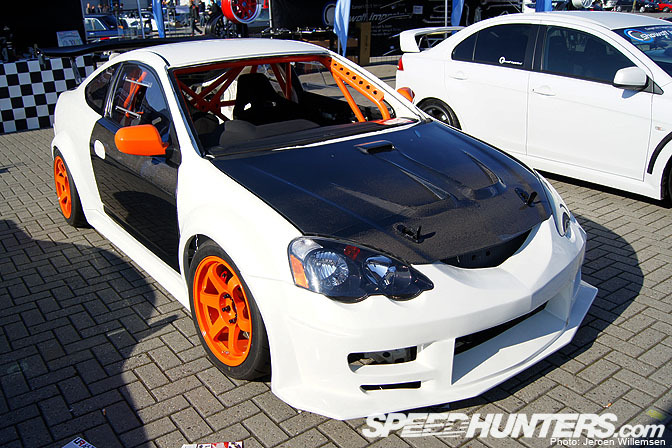 While talking to Ronald from Showoff Imports it became clear he didn't finished his DC5 in time for this first round. After I shot the car for the builds month I really hoped I would see the finished version but Ronald promised me it wouldn't take much longer.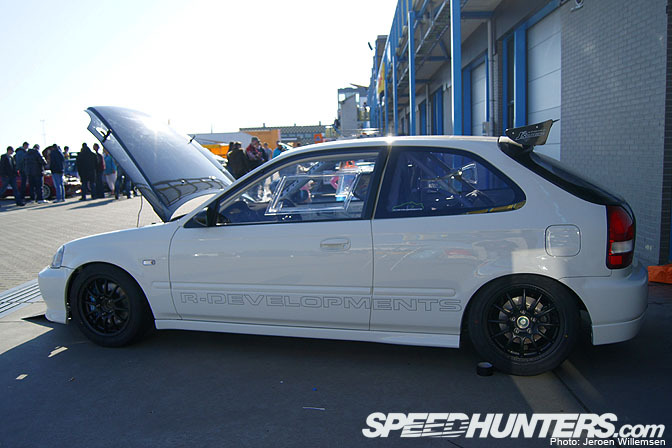 This Honda EK built by R-Developments is a car that deserves a full feature. I will check out the car in full detail next month.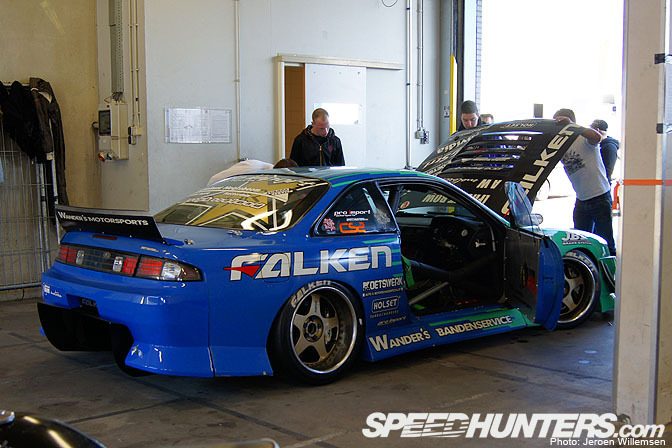 Another shot of Wander's car. This car has had a lot of updates since the last time I shot it so I think I will need to shoot it again.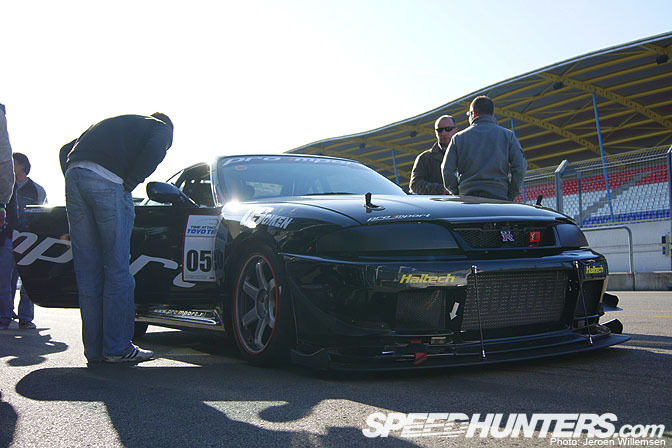 This R33 owned and driven by Kevin Go finished first in the Super Pro Street.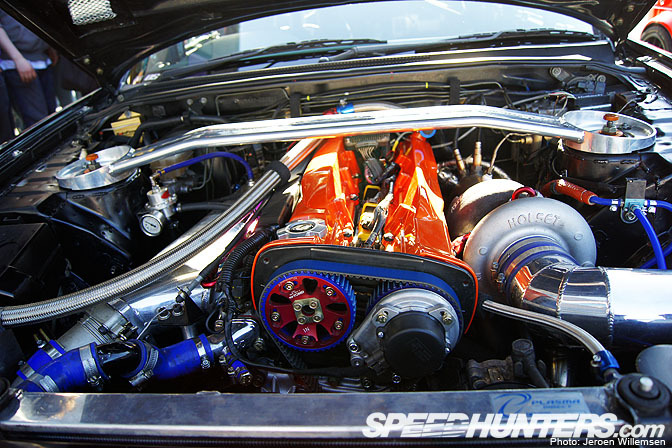 Under the carbon hood was this very shiny RB26 with a big single turbo.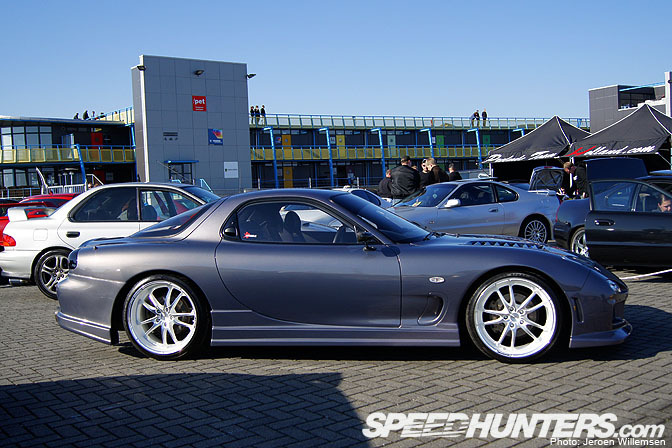 While I walked around the show and shine area I spotted this Mazda RX7. Maybe a bit too much show but it did catch my eye for some reason.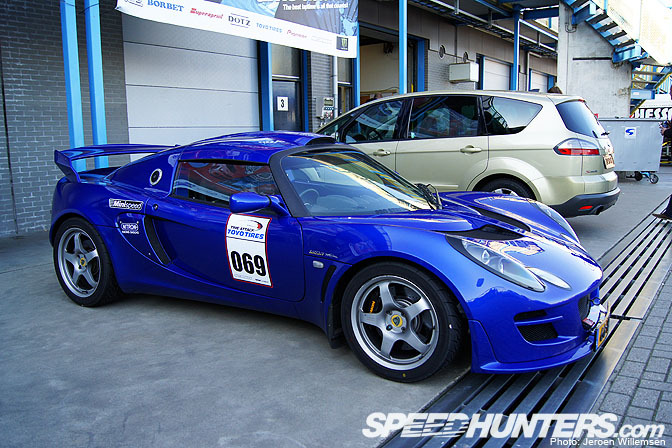 The Lotus Elise is the perfect trackday weapon in the weekends and a very cool daily driver during the week.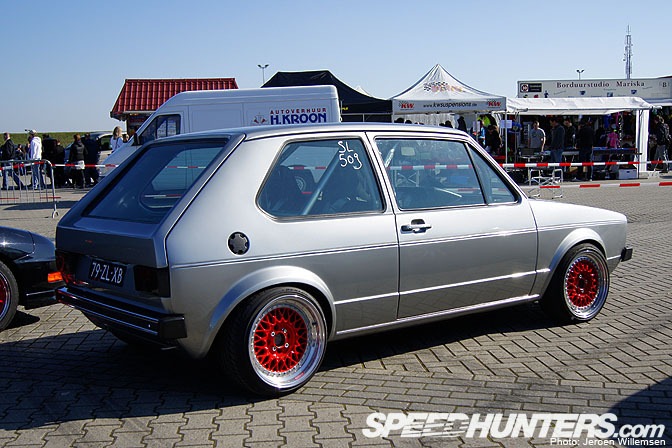 I didn't see many Volkswagens but this MKI looked perfect.
That's it for my coverage of the Automaxx Streetpower show. Be on the lookout for some spotlights this week.
-Jeroen Willemsen