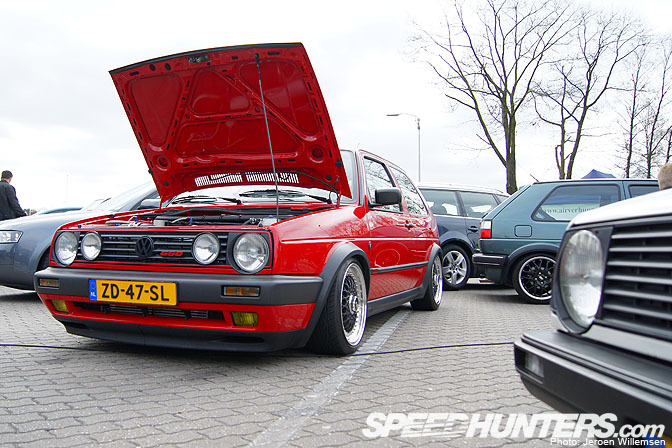 Some owners build their Golf's purely for show but there are others that take a different route. This is one of those cars that I saw at the Midwinter Meeting that took this different route. The owner Chris is one of the people from the organization VW Speed. When he spotted me shooting at the event he recognized the Speedhunters stickers I have on my tripod. After a small introduction he told me I had to check out his car because it was a bit special.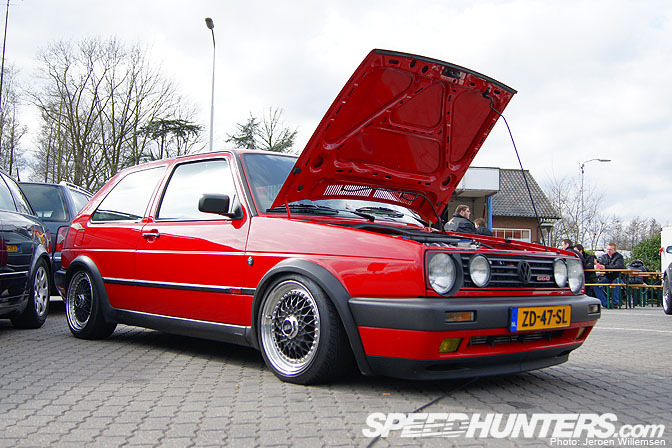 The exterior has been kept clean with minor modifications. But then again this is not where this car excels. To find out what makes this car special we need to take a look under the bonnet.
t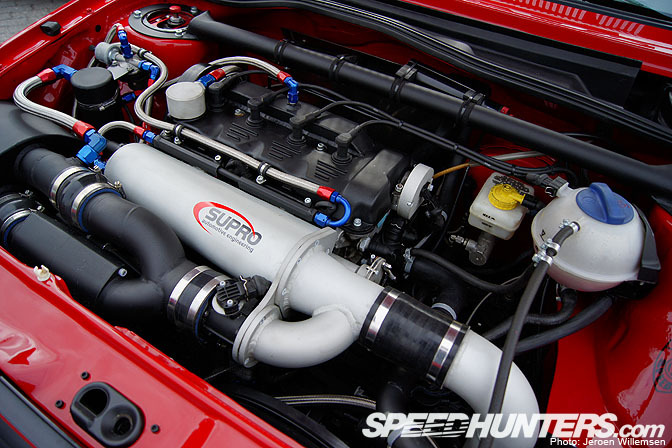 This engine and the way how it looks really impressed me. The engine has been completely rebuilt after Chris sold the 1.8 8v G60 the car came with. The internal combustion is handled by a set of Carillo rods and Accralite forged pistons. It also has a Jenvey throttle body, 8 injectors with a custom fuel system and to control all these items Chris bought a DTA S80 ecu.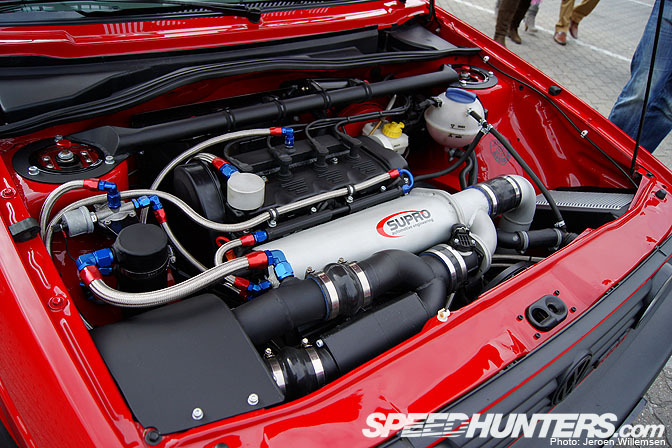 In the left bottom corner we see the airfilter housing that connects to the G-lader (scroll type supercharger) and together they come as one into the intake manifold. Inside the intake manifold there are four injectors and then it goes into the Jenvey throttle bodies that also has 4 injectors, so for each cylinder there are 2 injectors.
That is some serious engineering. In the end it results in an engine that delivers 322BHP and 360Nm.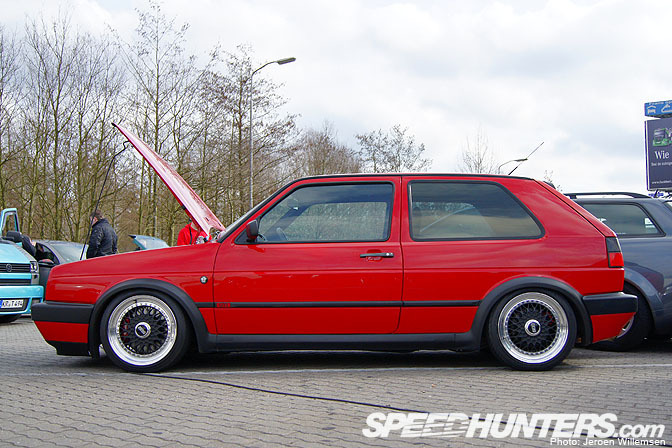 To get all that power on the road Chris got himself Supro custom suspension with topmounts and replaced all the bushes with powerflex items.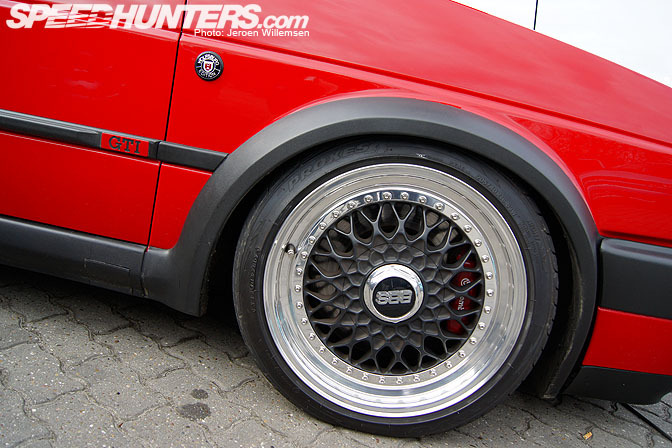 These BBS RS 158 wheels measure 16" and are wrapped with 205/40/16 Toyo Proxes tires. The Brembo calipers are 4 pots and the rotor it clamps on is 305mm. At the rear Chris got himself a set of MKIV 4-motion calipers with 256 vented rotors.
So not all of the cars during these VW events are purely for show. This car has been built with one thing in mind and Chris executed it flawlessly.
I wanted to thank Chris for the opportunity to visit the event and I hope to be back next year.
-Jeroen Willemsen