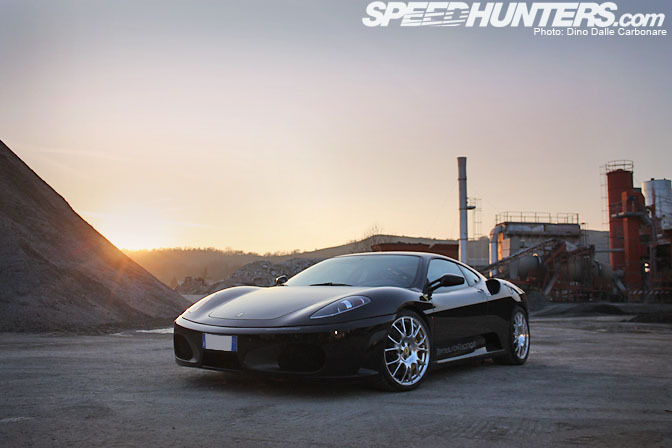 There is no debating that pretty much anything that comes out of Maranello is a work of art. Sure there are faster and more performing cars available out there, even at a fraction of the price, but nothing quite has the appeal of a car that wears a shiny prancing horse on it's rear end. It's about the emotion, the sense of occasion, the fact that everyone you come across knows what a Ferrari is that keeps those with the means coming back time and time again.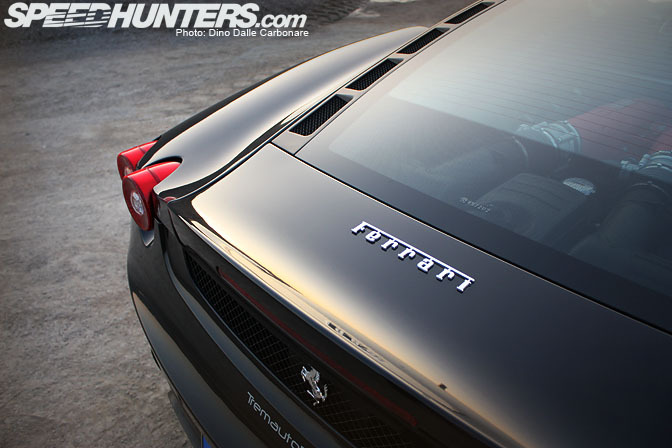 While at Tremauto I could hardly keep my eyes off this black beauty, a car that Moreno has been developing over the last couple of years.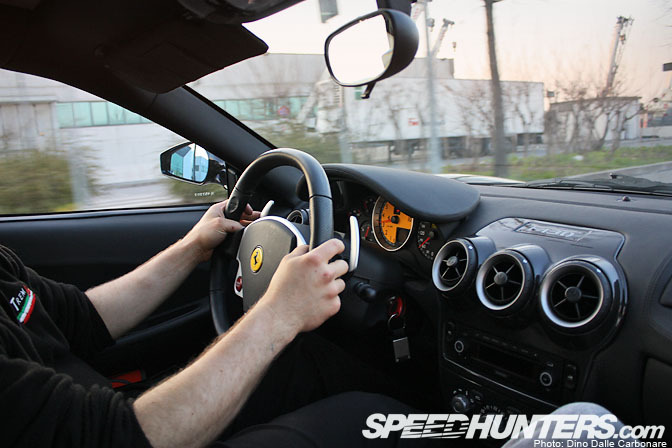 As he puts it, "anything can be improved on" which is why the car keeps getting faster and faster. The stock 4.3L flat-plane V8 that powers the F430 develops 483 HP, a number that would be more than enough for most.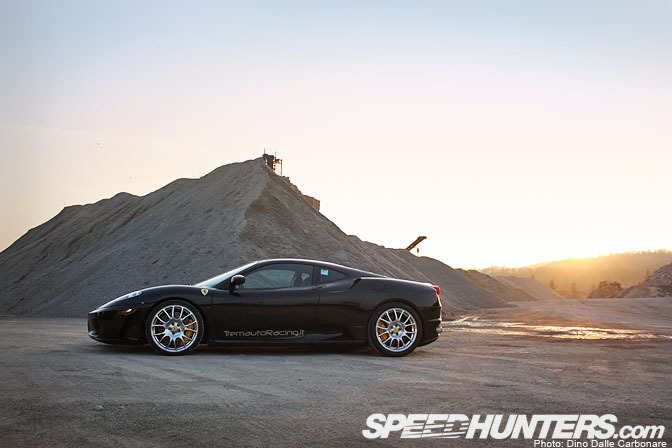 After a few minutes riding around in the car looking for a location it became obvious that there was nothing stock abut this particular mid-engined supercar.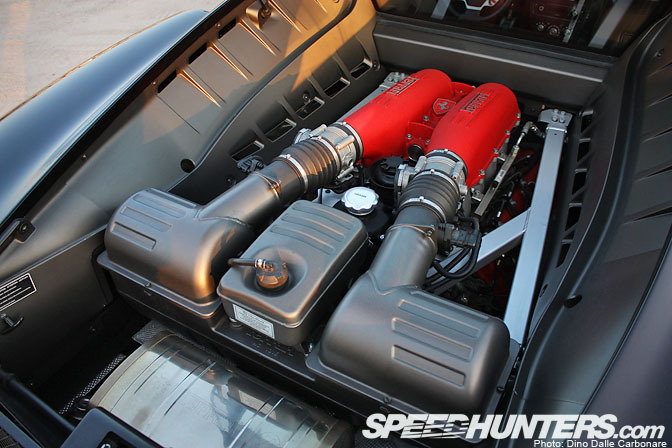 Moreno has dropped in a set of Tremauto modified headers, a pair of BMC panel air filters and then remapped the stock ECU.
Some additional free-flowing sections in the exhaust allow that unmistakable Ferrari V8 scream to really make itself heard.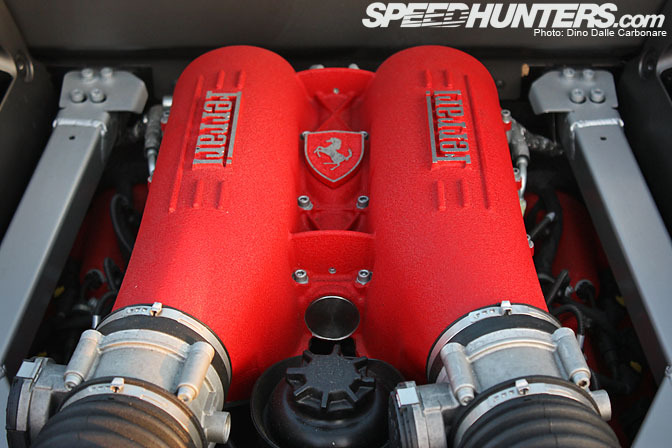 Power has risen to 510 HP which is around what the Scuderia version of the F430 develops. Once the dry carbon BMC air box is fitted Moreno is confident he will be able to gain another 5~7 HP on the dyno. Torque has risen marginally, up 2 lb/ft to 345 lb/ft.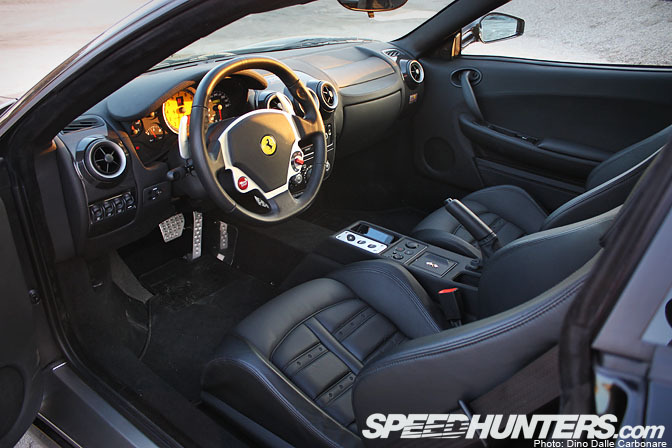 The interior remains stock, nothing really needs to be changed, although since the release of the groundbreaking 458 Italia the design is beginning to look a little outdated.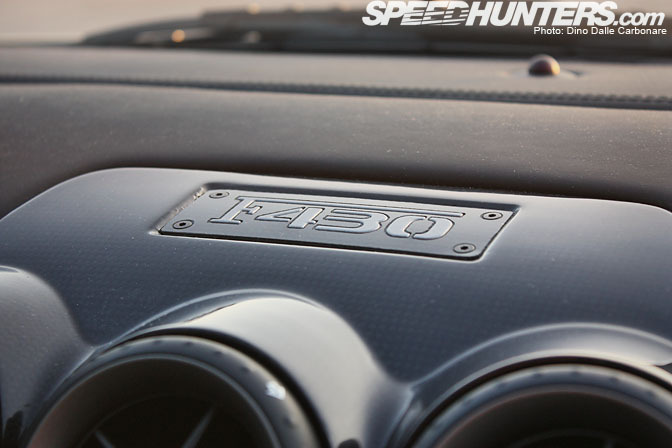 Lots of carbon detailing around the center and side vents hint that you are in something very special.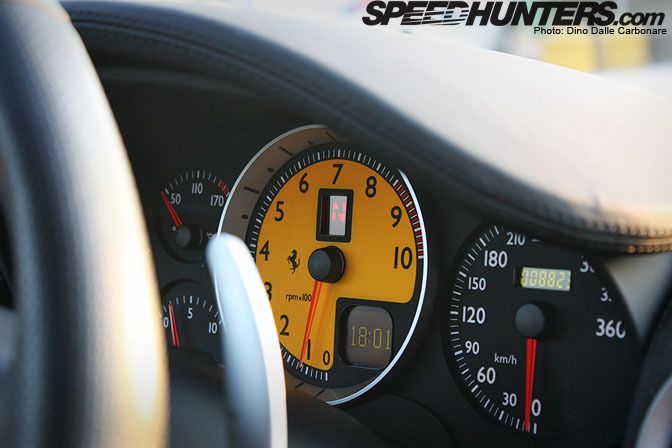 The yellow-faced rpm counter dominates the instrument binnacle and it never fails to amaze how fast that red needle can shoot towards the 9,000 rpm redline. This car is all about response!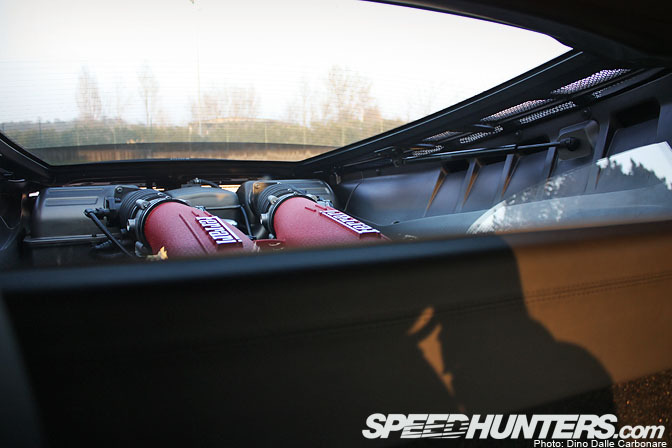 Just in case you forget where the engine is, all you have to do is have a quick look behind your shoulders.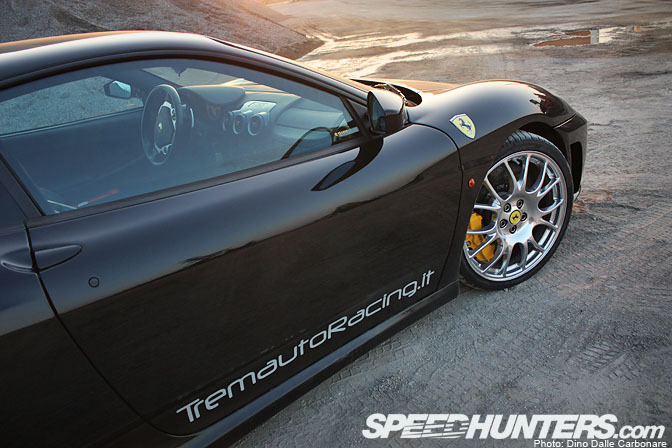 Moreno has fitted lower and slightly stiffer springs all round to help keep body roll contained and be more committed through the corners. The polished rims are something Moreno fits when the car needs to be photographed as they look far better than the regular stock items.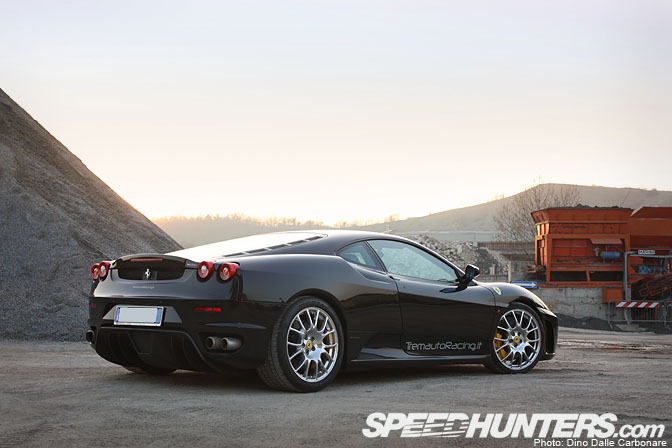 With the sun quickly setting over the horizon it was back to the Tremauto workshop…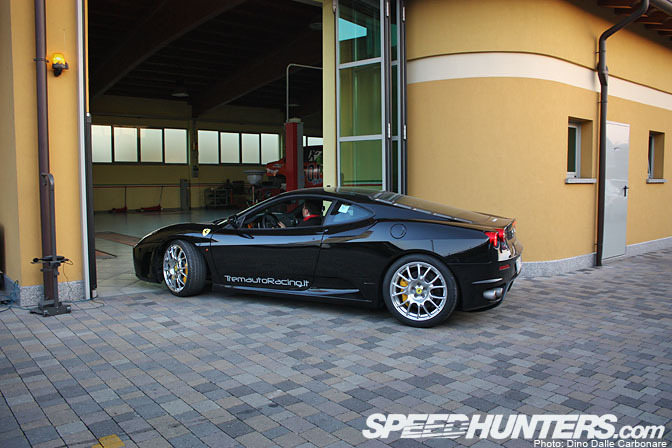 …to put the Ferrari back to rest. Nürburgring Nordscleife lap times might be all the rage these days when choosing supercars and sure there are tons of modified cars that would be faster than a F430, but a Ferrari will forever lure in those looking for character in a car, something that a lot of sports cars these days seem to be lacking. One blip of the throttle and that V8 sound will hook anyone instantly!
-Dino Dalle Carbonare