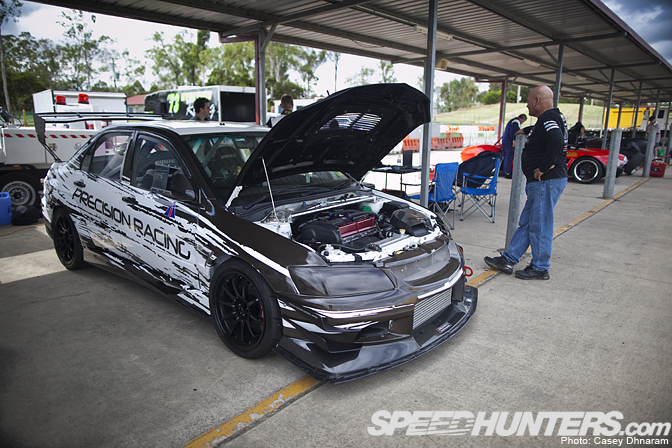 I couldn't help myself but to take a closer look at the Precision Racing EVO IX on Wednesday. The last time I saw this EVO it looked not nearly as crazy as what it does now.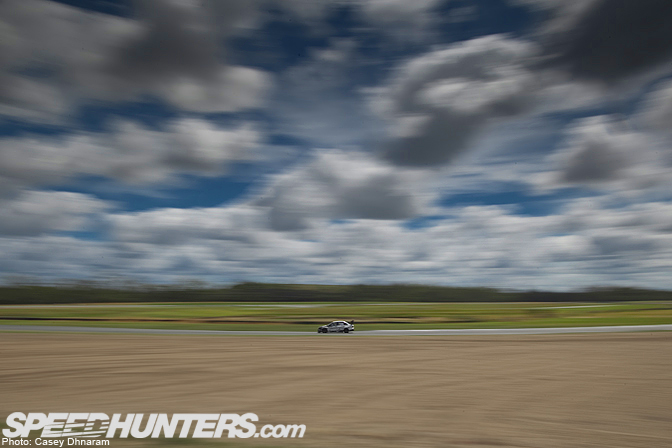 As I've chosen to do a spotlight on the car I've tried to gain as much information as possible and failed. I spoke to Paul Ruzic, the event organiser and he mentioned that the car is kept very quiet, apparently the team is trying to top Australia's fastest EVO.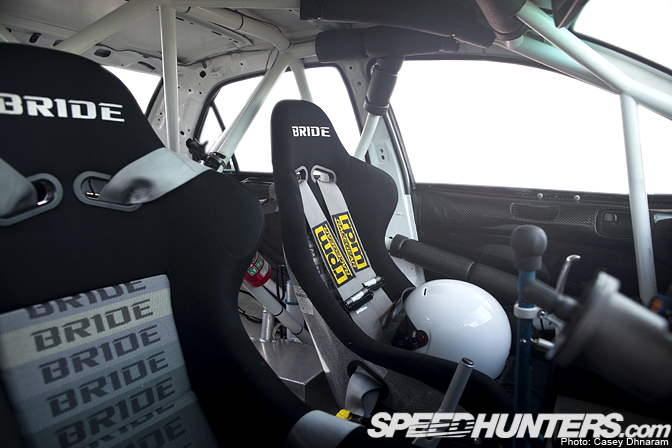 Taking a look inside the cabin, it looks like serious business…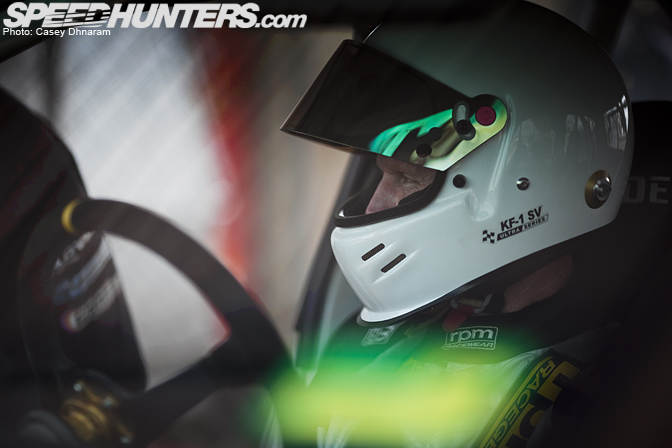 …and so does the driver.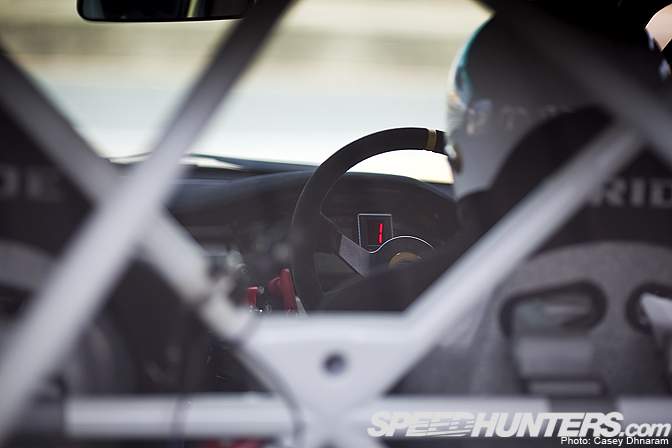 I managed to peek through the rear windshield right before he took off, selecting first gear which displayed on the digital dial.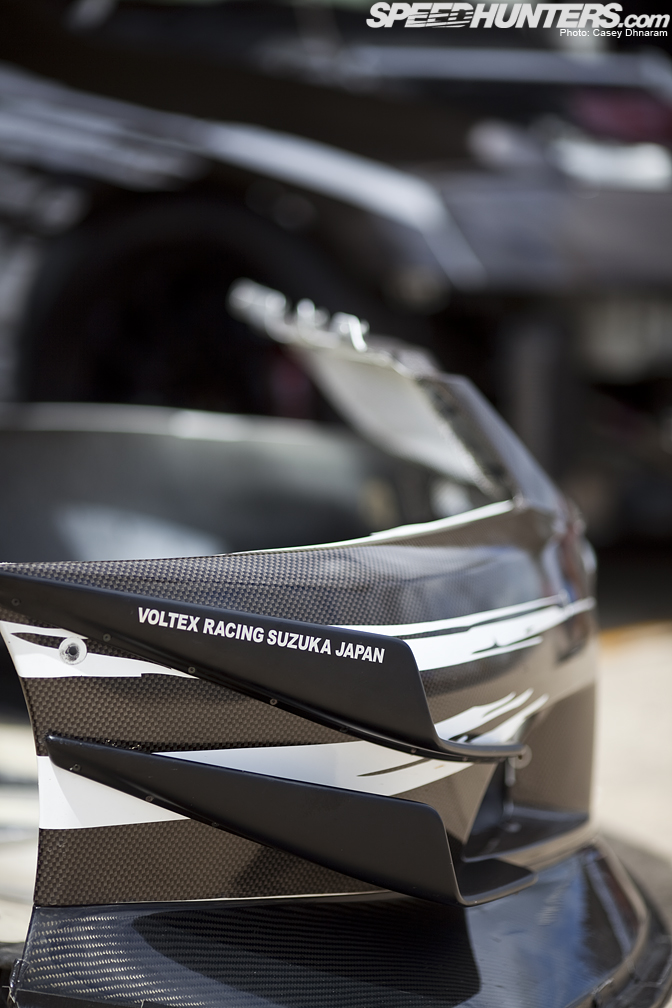 Just like the ever so famous Cyber EVO from Japan, this EVOIX is running Voltex aero straight from the motherland.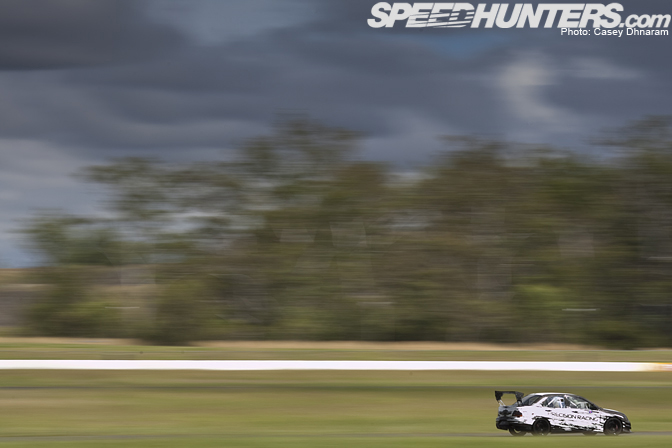 The gigantic rear spoiler on the rear sticks out like a soar thumb on the circuit…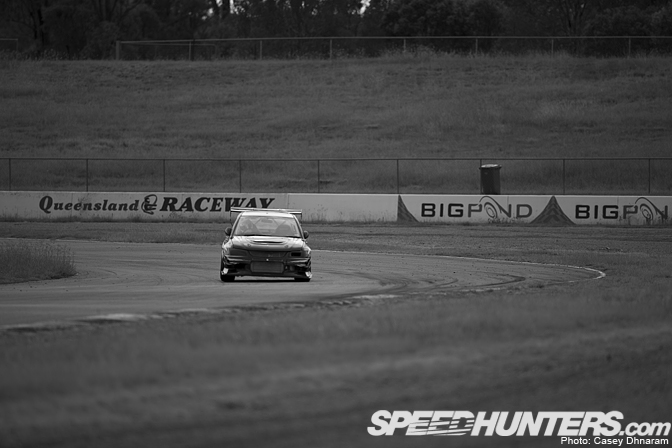 …which I'm sure gives it plenty of downforce through the corners. Maybe we may see this monster at this years World Time Attack Challenge? But for now, we'll just have to wait and see!
-Casey Dhnaram.