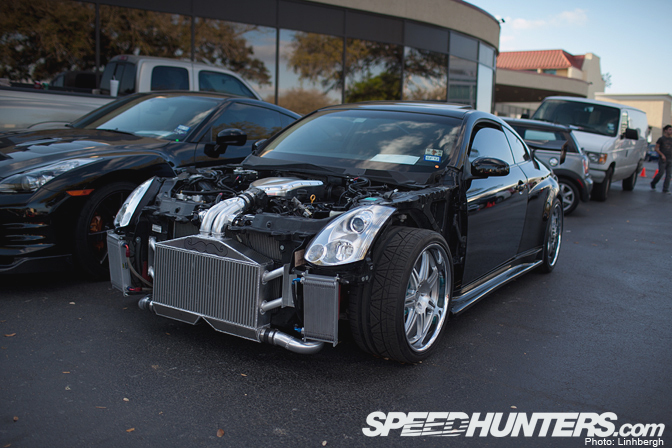 The guys at Power Fab automotive had a little corner booth going on at Import Reactor this past weekend. They were showcasing a few of their cars, and this G35 is one of them. I consider it the ugly duckling of the show because of its lack of the front body panels. I mentioned in the last Import Reactor post that the Top Secret wide body's front pieces were delayed in their arrival to the states because of all the terrible things that were going on in Japan. 
No matter. Body panels or no body panels, this car is amazing. If there was a "most badass" award at the Import Reactor, this G35 would've walked away with it. Hands down.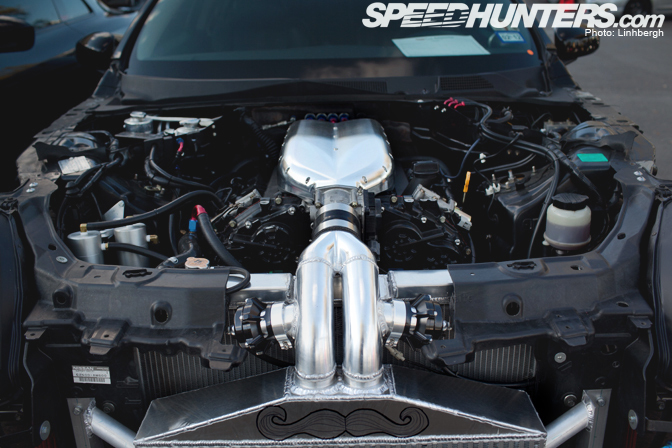 Why? The 700whp and 565wtq fully built 3.6L (non-stroked) VQ35 should be reason enough. All the internals have been upgraded as well as the addition of a Greddy turbo kit. The kit originally came with a TD05 18G turbo but the Powerfab guys upgraded it to a GT28R. Powerfab also fabricated their own downpipe, exhaust and intercooler piping. 
This is a car that's focus is 100% on hauling as much rear end as quickly as possible. And with that in mind, you can understand just why the AC was removed.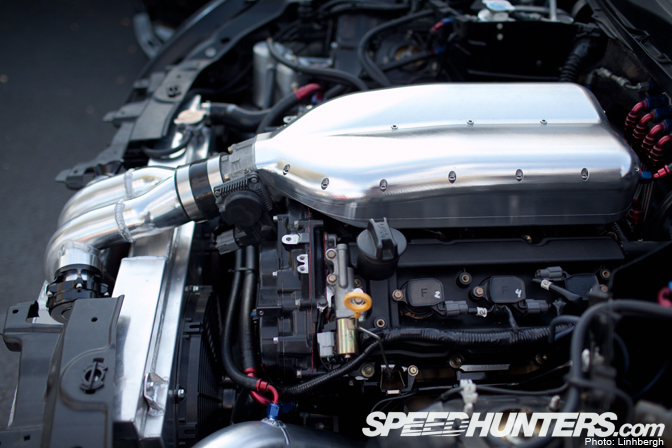 The beautiful crafted intake manifold was build by CJ Motorsports.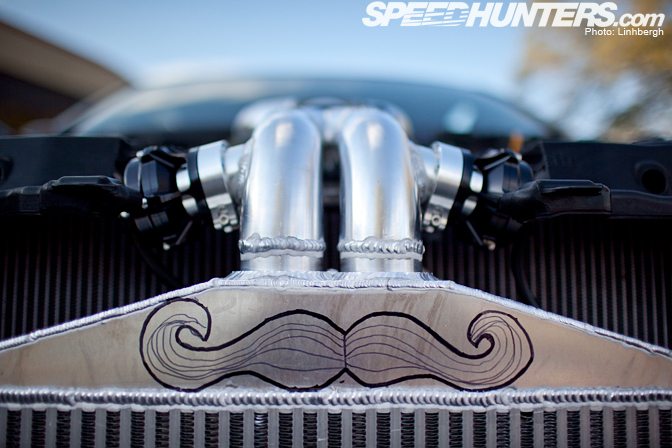 The power steering was moved to the other side of the engine bay so the car can run 3" intercooler piping.
The Powerfab guys wanted to remove the mustache on the intercooler for Import Reactor but couldn't find any brake cleaner to do so. I'm glad they didn't as the mustache is amazing.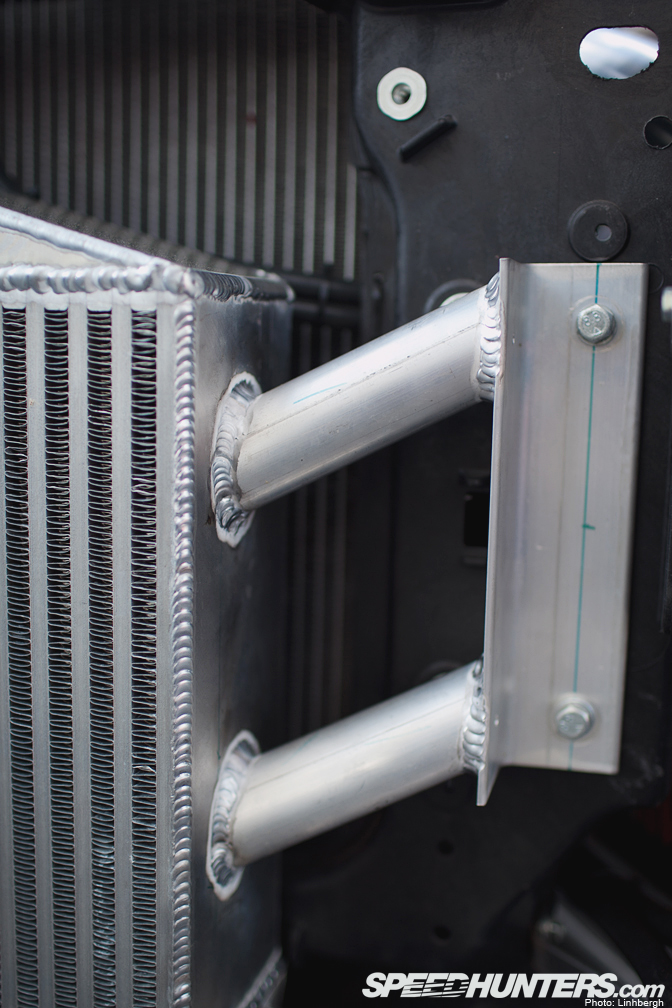 Those are some sweet welds on the custom intercooler mount.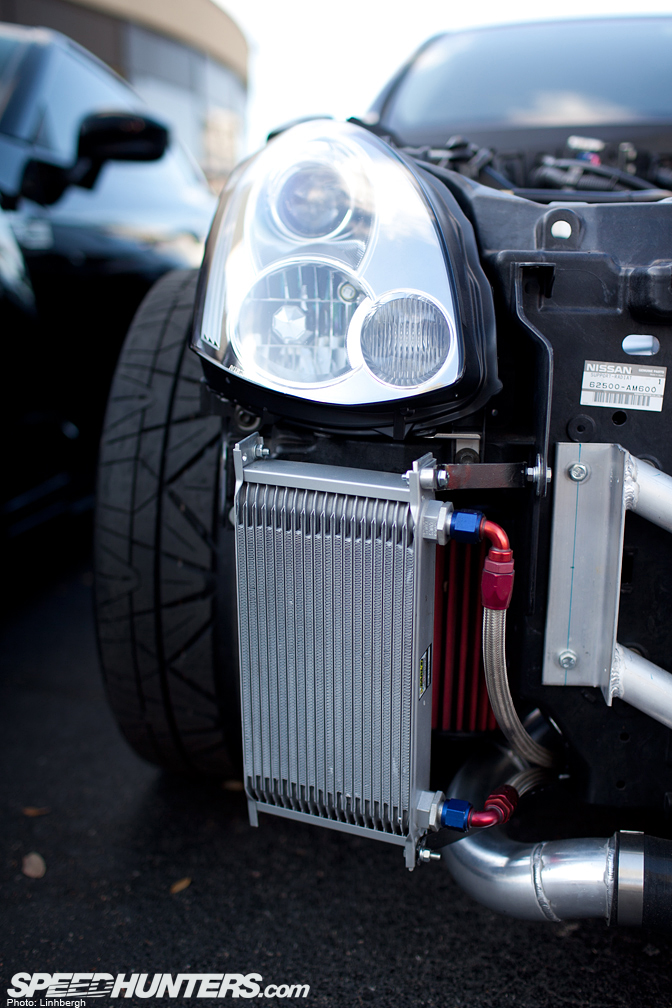 Oil coolers mean serious business.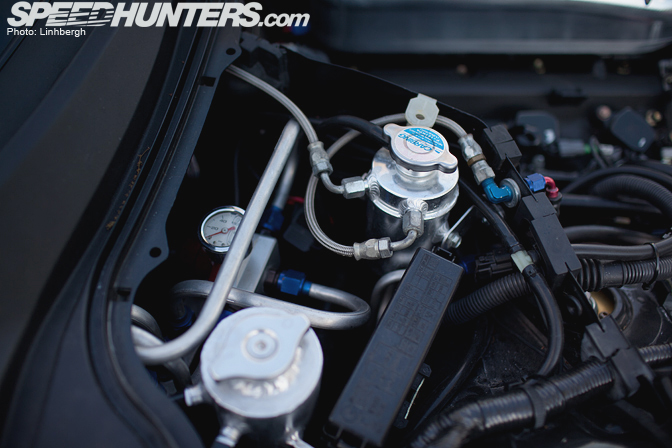 The guys from powerfab have converted most of the car to hardlines…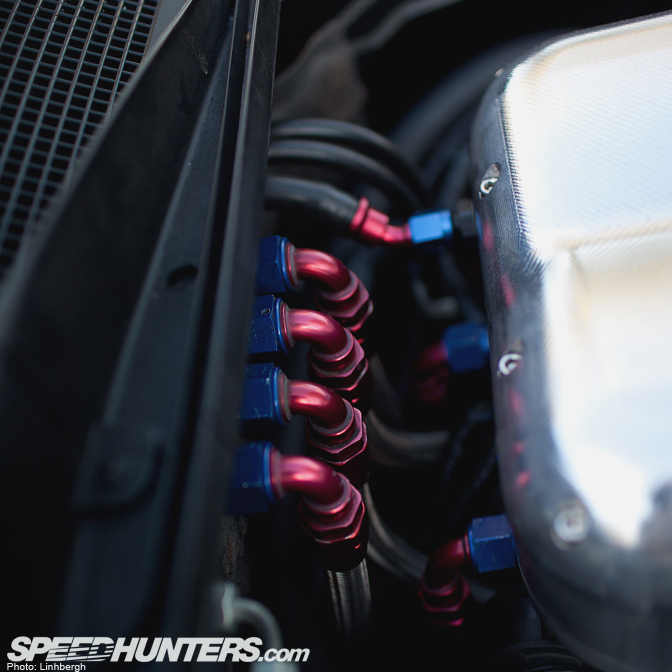 …but where there aren't hardlines, these beautiful puppies are employed.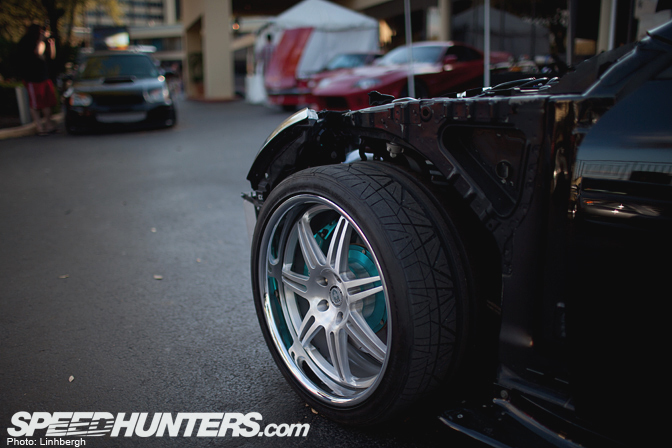 The G35 is running on a set of HRE 8901r wheels 20×10 +12 in the front…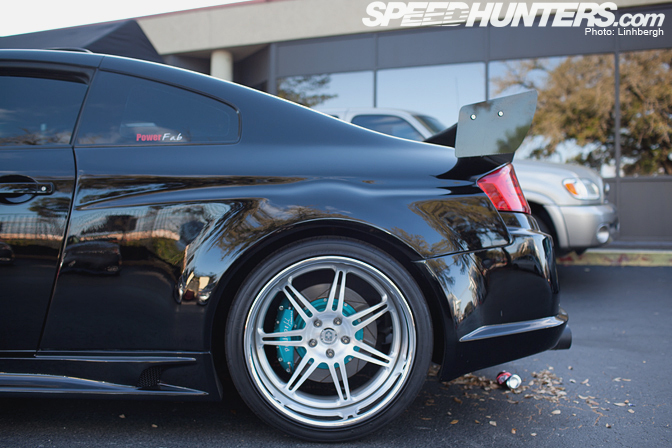 …and 20×12 +0 in the rear wrapped with Nitto INVOs all around. Stopping this beast as been brought to you by the guys from Project Mu.
On the suspension side of things, the car is using a set of HKS Hypermax coilovers, SPL swaybars, SPL endlinks, SPL A arms and SPL traction arms.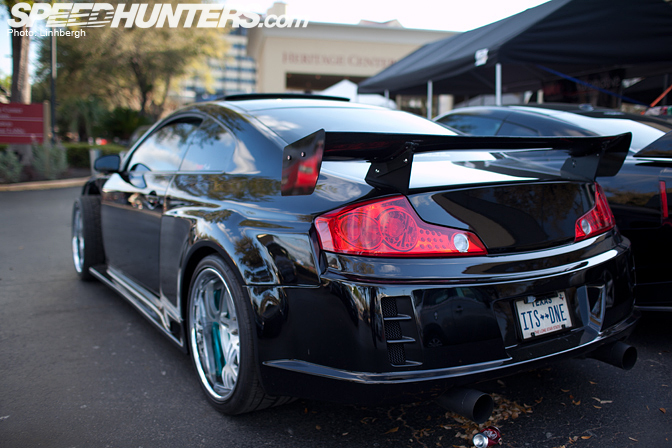 The guys from Powerfab say that, with the front end, the car is capable of breaking 200mph at the standing mile. Sadly, it will not be be ready for the Texas Mile this upcoming weekend. 
I will be visiting the guys from Powerfab this week to snap a photo of the car with the fully mounted on Top Secret wide body kit. 
-Linhbergh
Speedhunters Import Reactor 2011 coverage