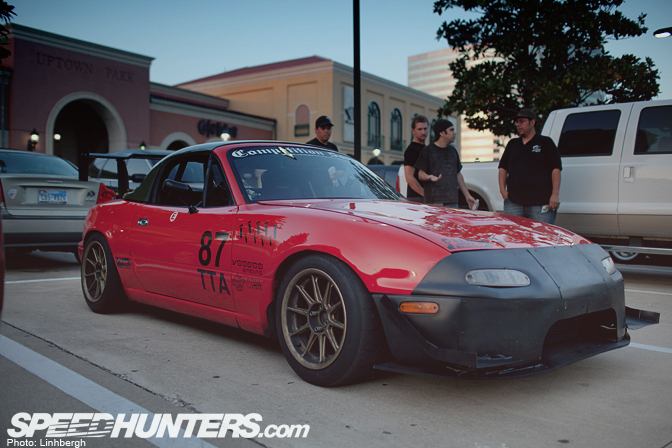 Let's put the facts on table before we move on. This Mazda Miata isn't the greatest looking car. But that's not the point –not even the slightest. This car has been built to get around a track as fast as possible. The only thing this car was built to impress was the clock. It's a purpose built, home brew budget daily driver. 
Yup you heard that right. The owner, builder, and race driver, John, drives this car daily.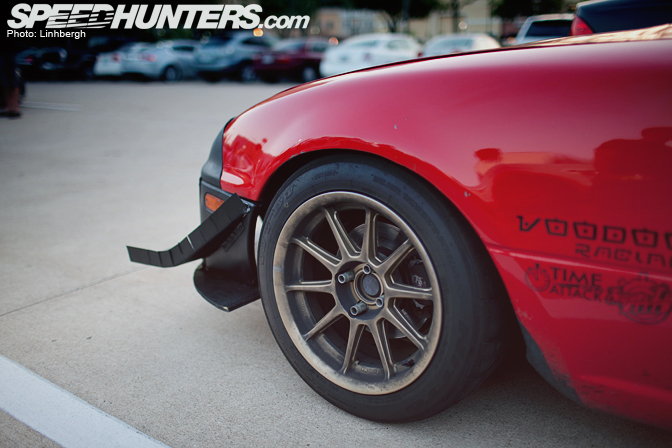 Before any of the aero craziness you see now, John built the car in slow incremental steps. As he learned to drive the car to the limit, only then would he upgrade or put on certain parts.
Suspension, wheels and tires were the first upgrades. John went with a set of D2 coil overs for suspension, a wider set of wheels from TR Motorsports TM3 15X9 +36, and a set of Nitto NT01s in 225/45R15.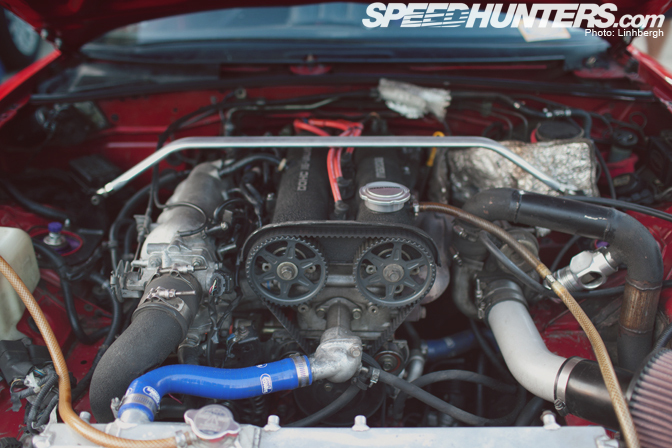 After the suspension and sticky tire business was taken care of, the next major upgrade would be the engine. The 1.8L has been boosted by an old 
prototype Flyin' Miata turbo kit. John upgraded the turbo to a Garrett GT24 which helps produce a decent 230whp.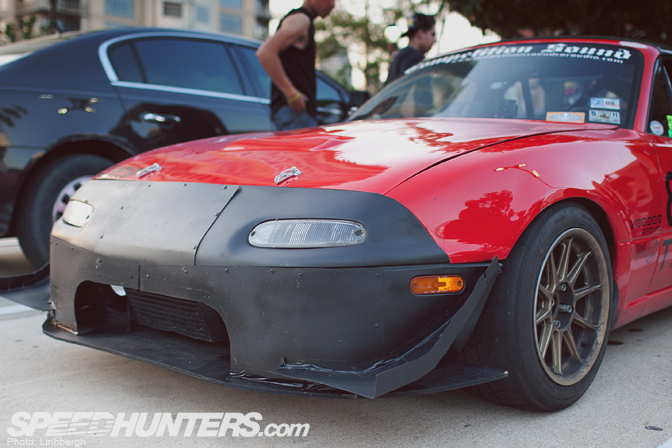 Now we get into the crazy home brew aero modifications.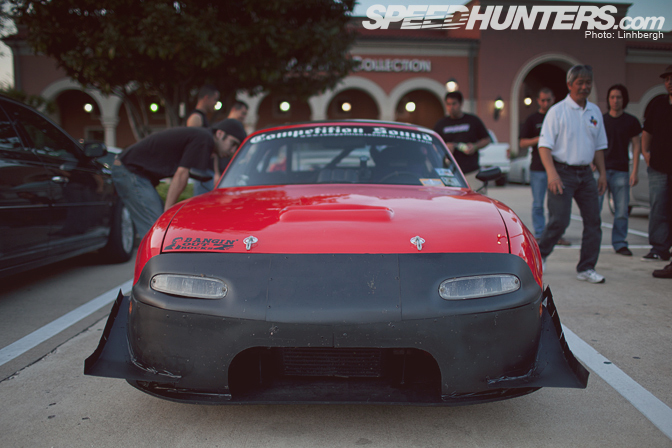 The front bumper has seen the addition of a set of canards as well as a front splitter.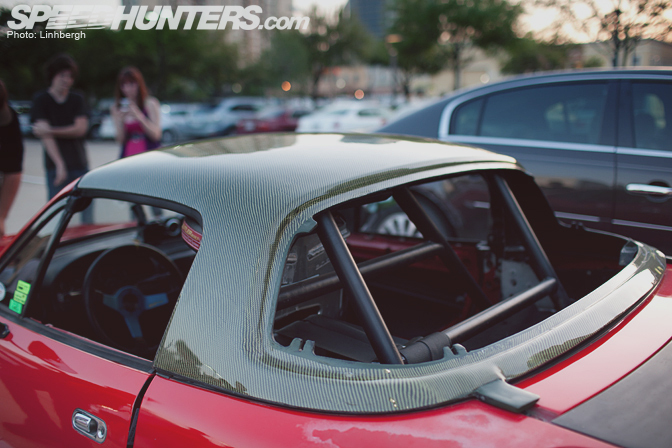 Next was the Chaser Aerodynamics carbon kevlar hardtop. The back window has not been added because the open window…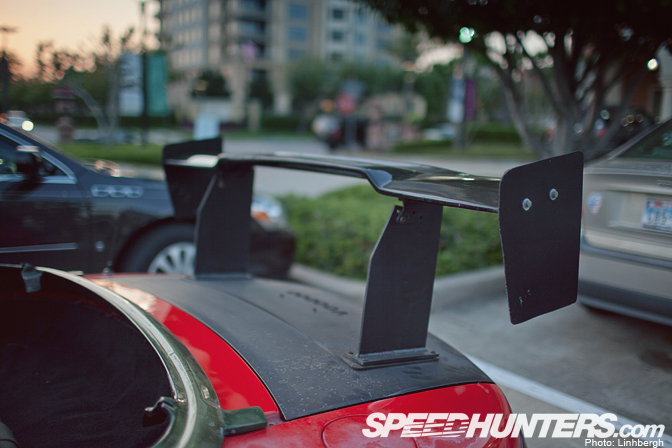 …directs air straight to the trunk mounted GT wing.
Currently, the car has no under-car aero, but that's something John will be looking into next.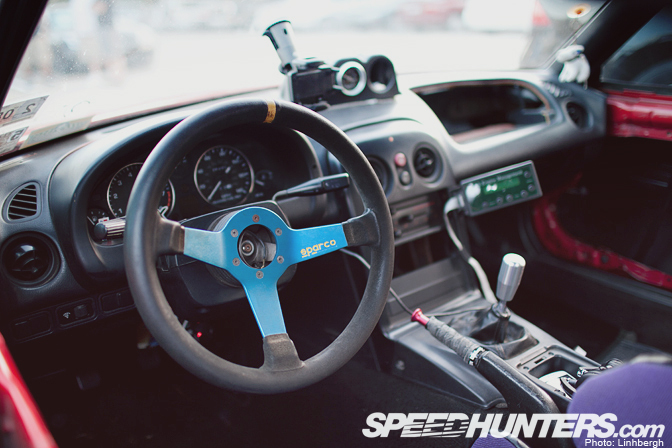 The interior is a mostly stripped out, lose-as-much-weight-as-possible, affair. The interior carpet was retained so John doesn't burn his legs on the transmission tunnel during his day-to-day driving with the car.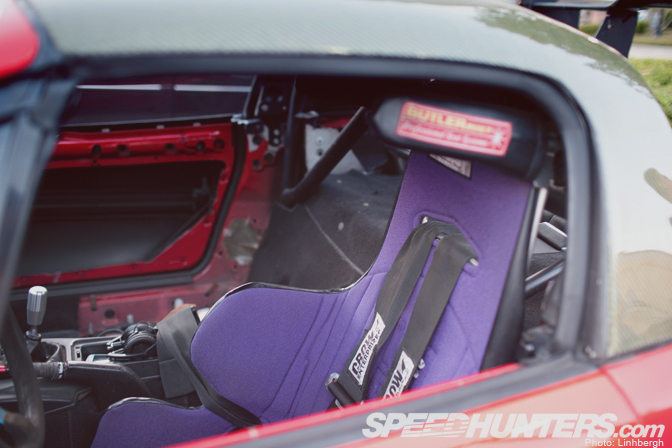 Racing seat and harnesses of choice? Ultra-Shield and Crow.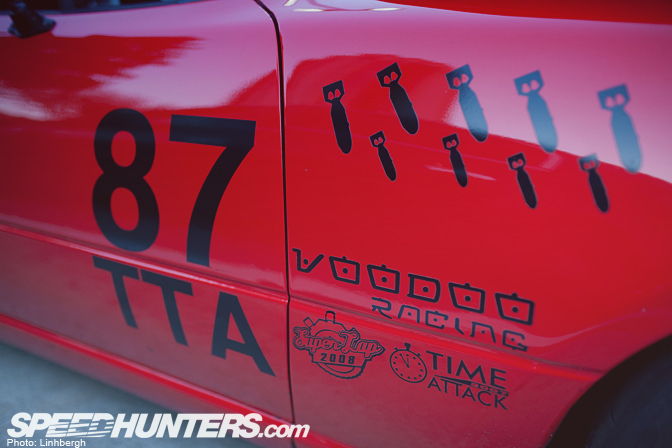 I'm rather liking the eclectic mix of stickers throughout, especially the bombs.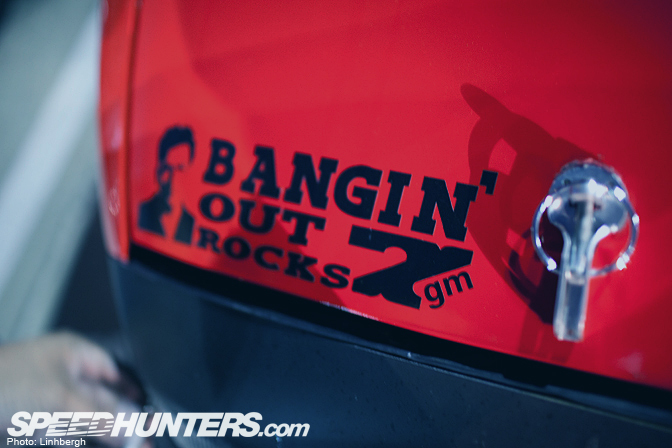 You know Charlie Sheen is #winning at life pretty hardcore when racers put stickers of him on their cars.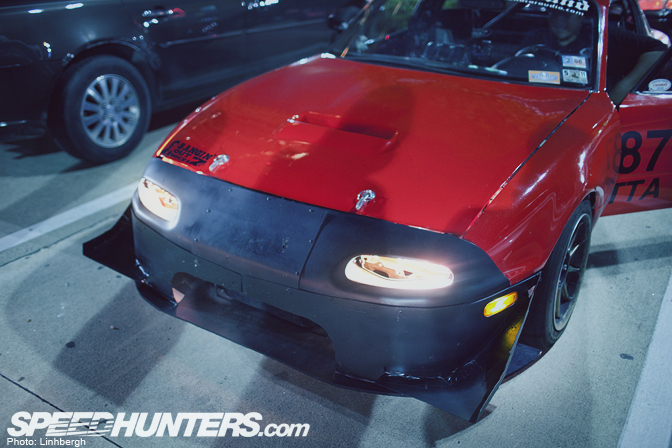 You're probably thinking to yourself how this car could be a daily driver when there are no headlights. John rigged up some headlights to beam out from the turn signal holes. Ghetto? Totally. But it works and that's all that matters.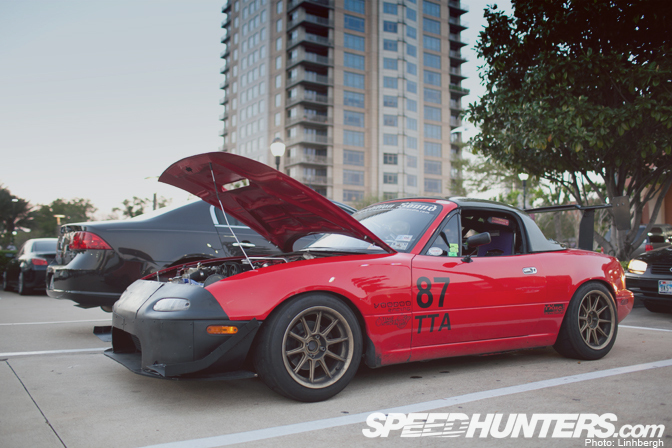 This is a car built for one purpose and that purpose alone. A good many people would look past this car for its home grown looks, but to those that take the time to look at it a bit more deeply they'll find that its a rather beautiful.
-Linhbergh