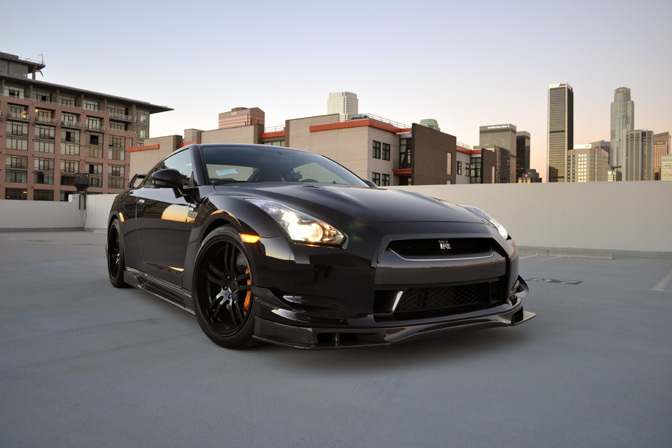 Ben Schaffer, the owner of Bulletproof Automotive and GT-RR.com, sent through some pics of his R35 GT-R street car. Ben and I have known each other through email for a couple years now, ever since I featured the gold Bulletproof S2000 in the magazine I used to work on back in Australia. This R35 was GT-RR's demo car, and is actually their fourth 'Signature Build'.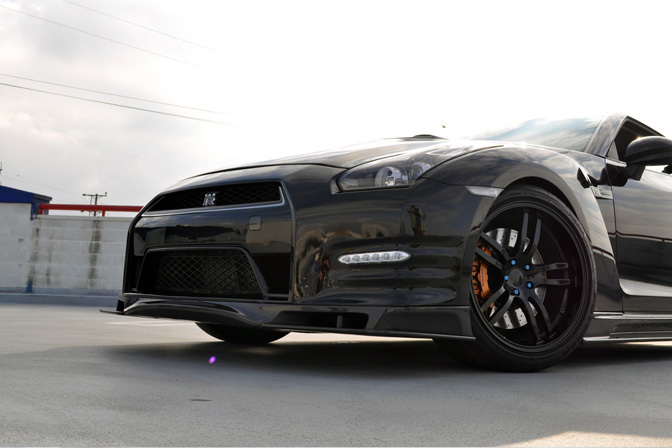 Although most people would be happy with a 2010 R35, this example has been updated with the 2012-model's LED running lights and grill. The front bar is a cross-compatible design under their brand-RR line-up. The carbon front lip is from Do-Luck.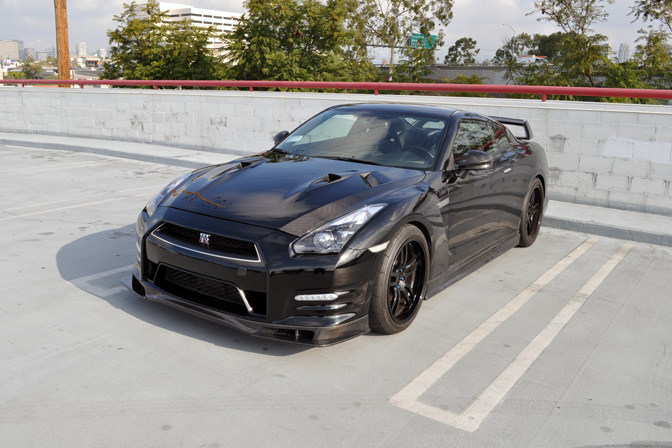 There's something about black on black R35s that makes me go a little weak at the knees!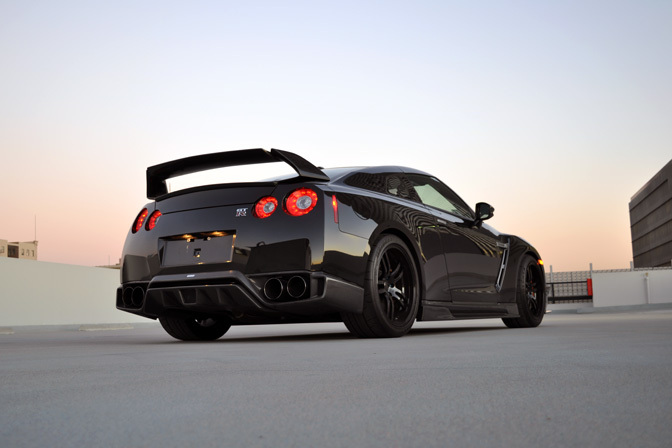 The R35 is fitted with plenty of carbon parts from well-known Japanese GT-R tuner Tommy Kaira, including the side skirts, rear under spoiler and diffuser.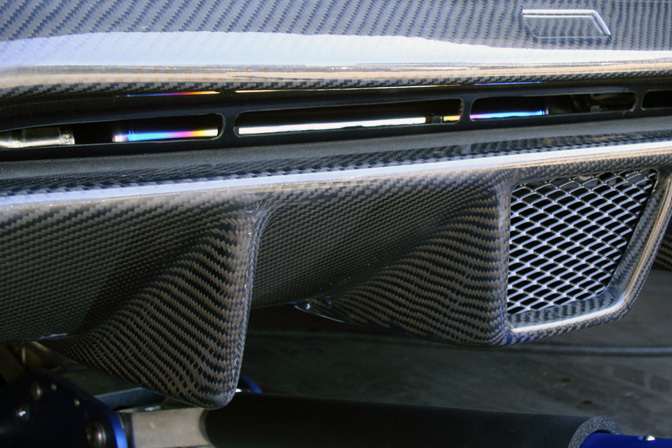 What's that glint of colour peeking out from above the diffuser?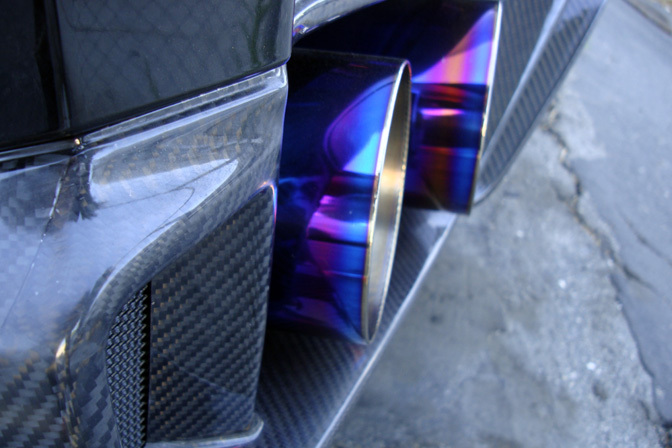 It's the Amuse x GT-RR R1000 titanium exhaust.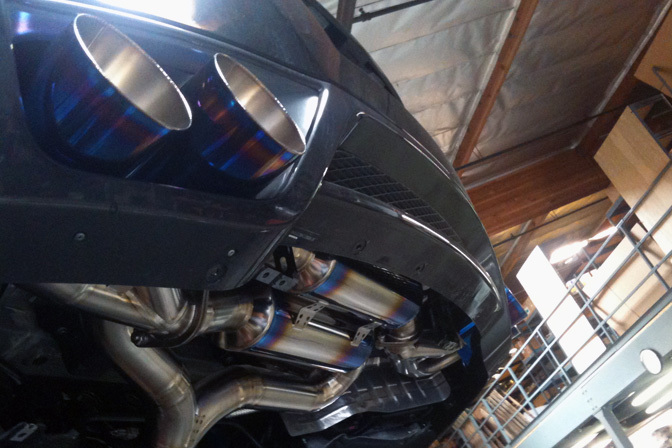 Here's a better look at it. Amuse are certainly artisans when it comes to creating titanium masterpieces.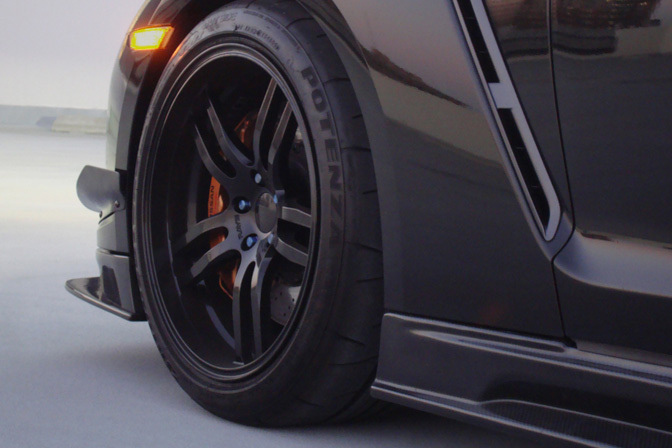 The GT-RR demo car is fitted with 20×10.5-inch RAYS R57 GT wheels. The widths front and back are the same, however staggered offsets have been used.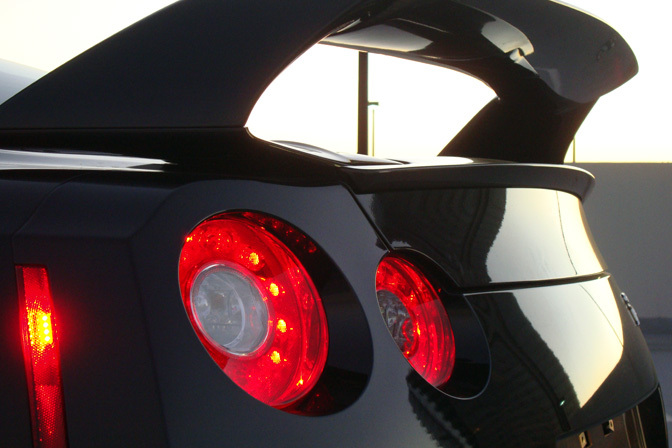 The rear wing is also a Tommy Kaira piece, (yet again) fabricated from carbon.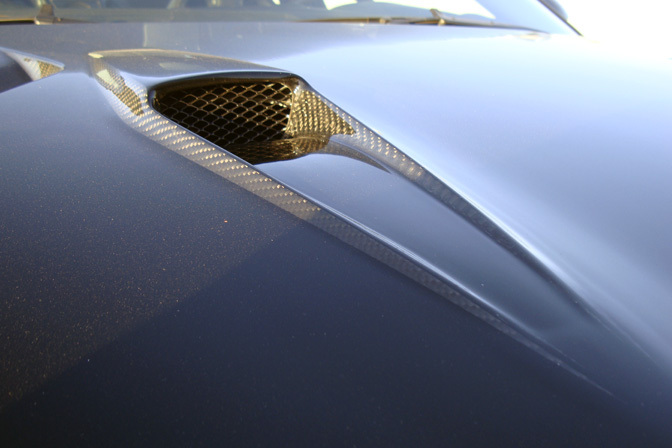 There's so many neat touches on GT-RR's Signature Build R35, such as the Carbon Dry Japan hood (who also manufacture parts for Esprit). The hood has been painted in the factory black with only hints of carbon left exposed.