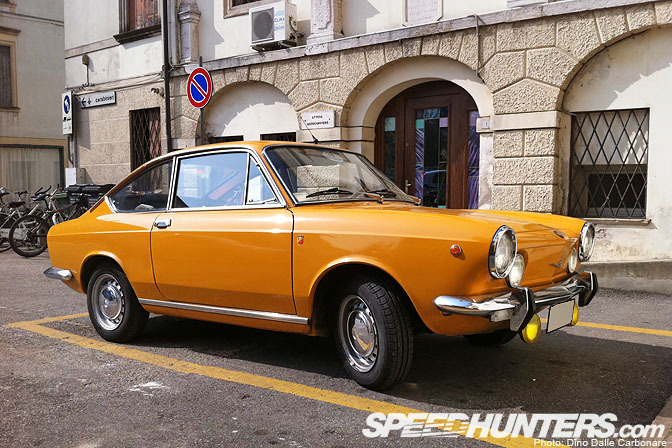 I had to pull a u-turn right in the middle of the piazza in the small wine-producing town of Breganze after passing this parked up little classic. Through the brief glimpse I caught with the corner of my eye, I initially assumed it was an old Ferrari but on second thought it did look a little too small.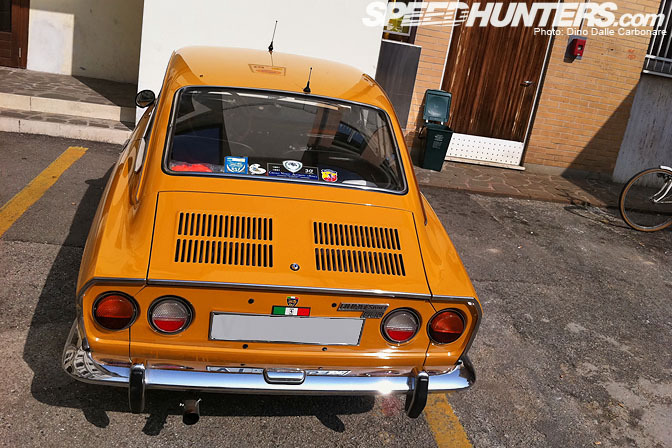 It turned out to be a pretty rare Fiat 850 Sport…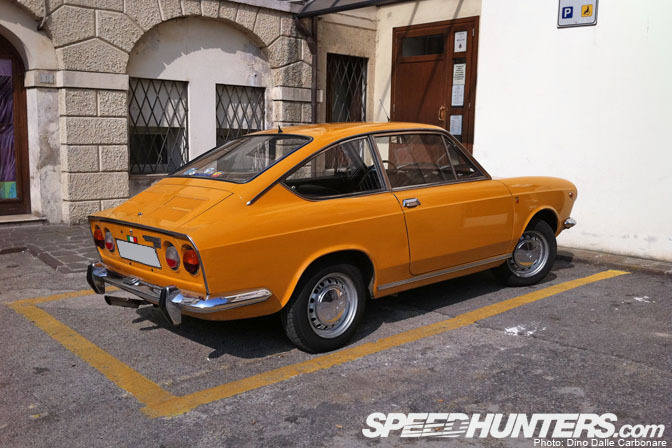 …a rear engined coupe that was made from the mid-sixties up until the early seventies.
With only about 50 HP developed by its tiny 850 cc engine it wasn't much of a sports car even back in its period, but it sure looked a little more special than some of the cars that were on the road at the time.
-Dino Dalle Carbonare