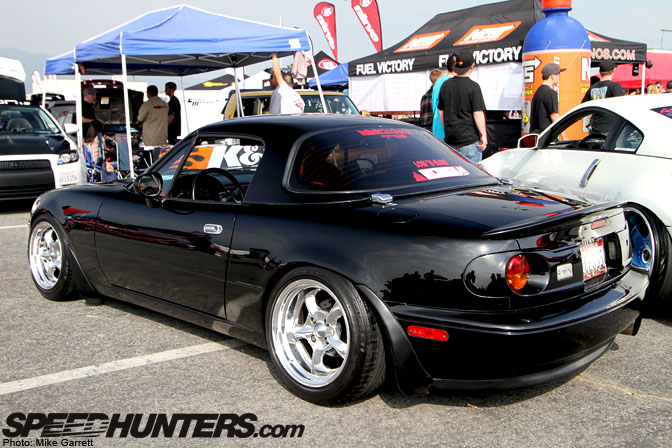 It's no secret that we here at Speedhunters love the Mazda Miata. I've personally owned a few of them and although I don't have one in the garage at the moment, there are times when the urge to pick up another one is very strong. One of those moments came on Saturday when I found this gorgeous black LE Miata at the Remix Car Show at Irwindale Spedway.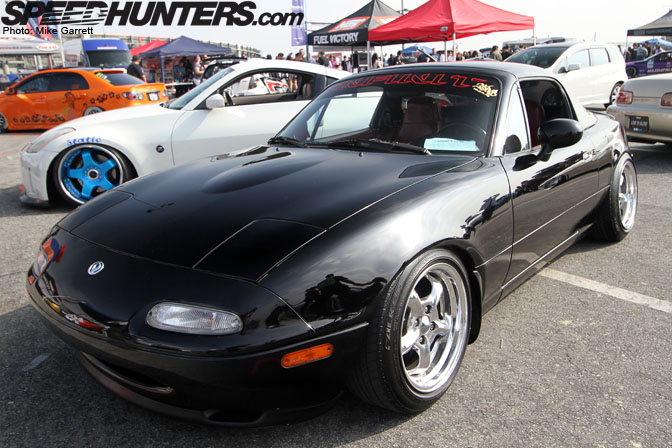 Cosmetically, the car was in amazing shape and it's been modified in just the sort of way that a street Roadster should be.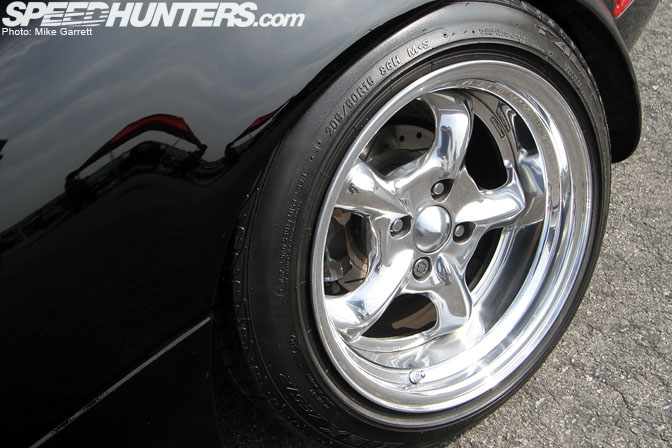 The wheels you see here aren't common on a Miata, or many other cars for that matter – Work Goocars "Hemis" in 15". It definitely gives the Mazda a slight hot rod look.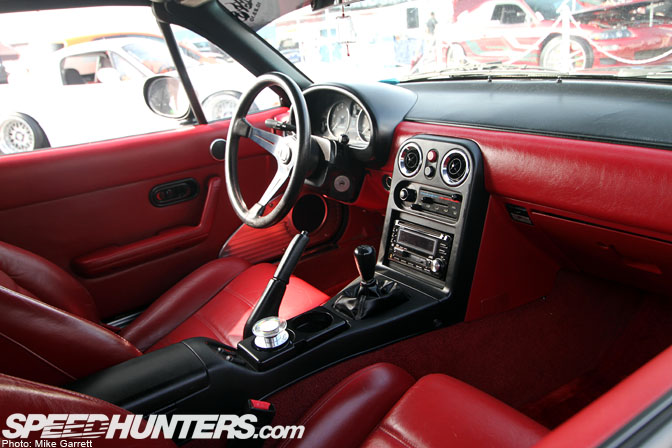 Inside, I had to be careful not to salivate over the immaculate red leather interior. There's no better steering wheel for a car like this than a deep cone Nardi.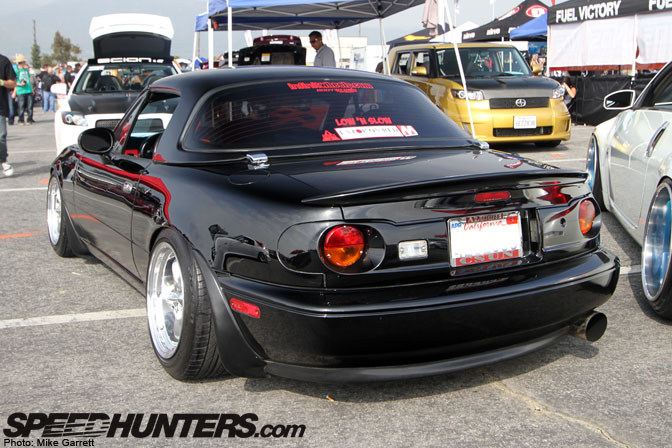 Out back, a set of the always sexy Garage Vary tailights give the car even more retro character.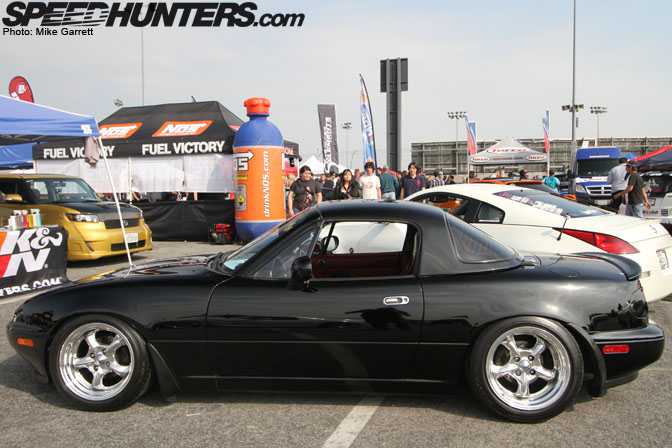 Now, if you'll excuse me I think it's time to have a look at used Miata prices on Craigslist…
-Mike Garrett