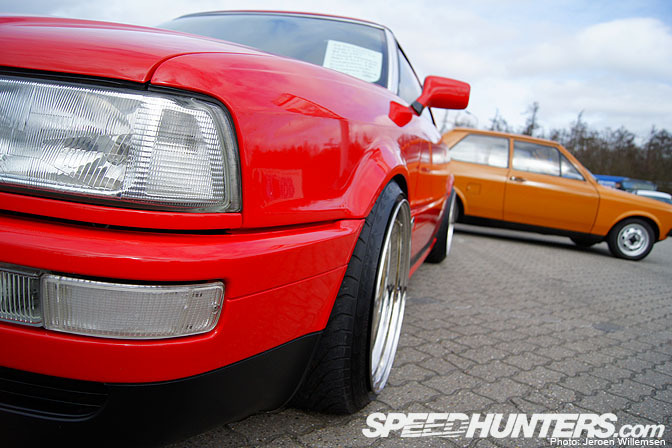 When I entered the showgrounds at the Midwinter meeting I was pretty surprised to see this Audi 80. I have seen it before at the My Car show in Dortmund last year. Because of the positive comments at that time I thought it would be cool to do a little spotlight on the car.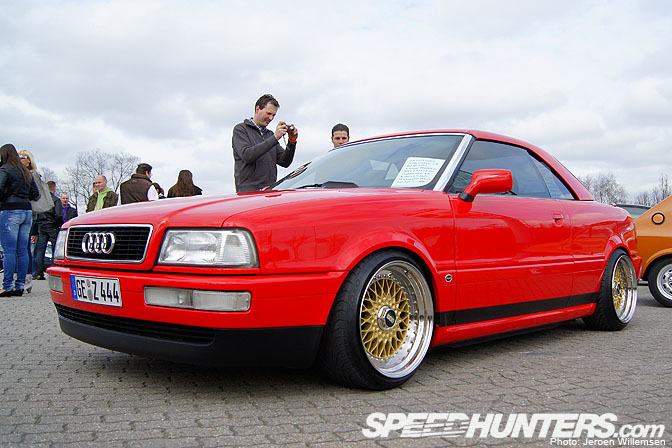 The car still looked good under the cloudy skies with its red paintjob and golden BBS wheels. The owner decided it was time for a new project so he had this one for sale. It is a car from '93 with a two litre engine and it's obviously a convertible. But instead of the original cloth canopy the owner installed a Wiesmann hardtop.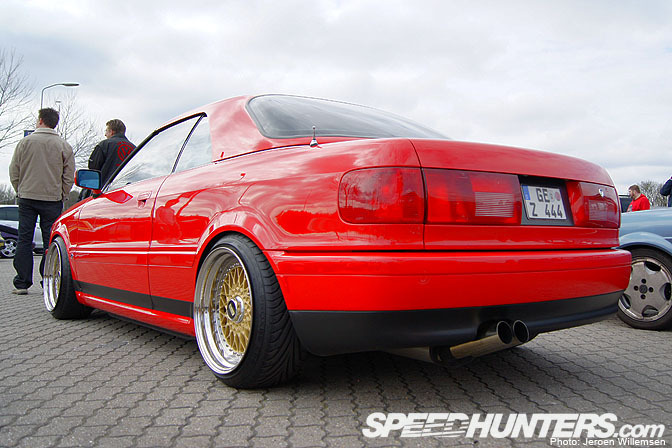 The car has been dropped using FK and Koni components. The drop is just perfect for those daily drives.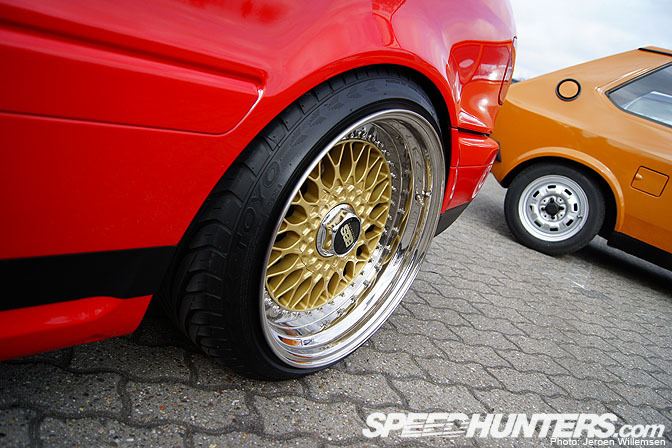 These gold BBS wheels measure 9.5 x 17" with a stainless steel bed.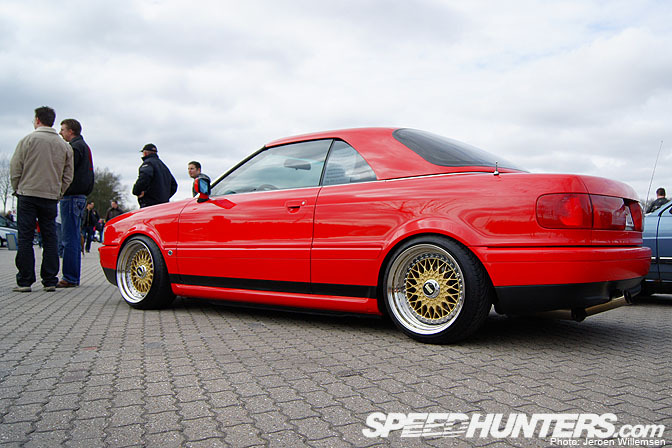 Although it is an unlikely candidate to get modified, I think the owner succeeded in making this Audi 80 stand out and therefore deserves a spotlight.
-Jeroen Willemsen