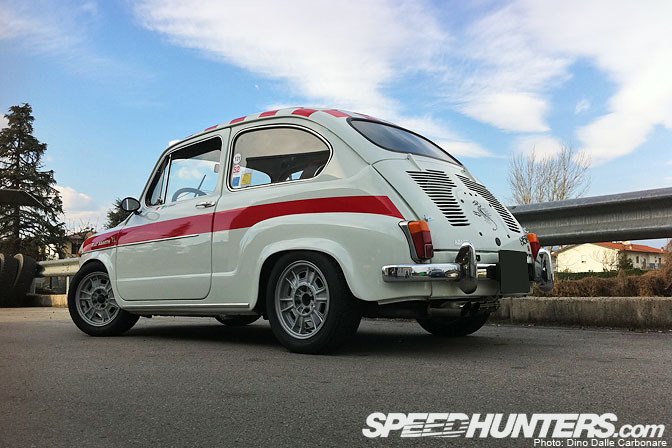 A couple of days ago when I dropped by a local tyre shop here in Italy where I'm currently staying, I ran across a pretty rare classic Fiat. With the current success the redesigned Fiat 500 is enjoying around the world, people a lot of the time forget some of the other great cars that Fiat, and of course Abrath built back in the day.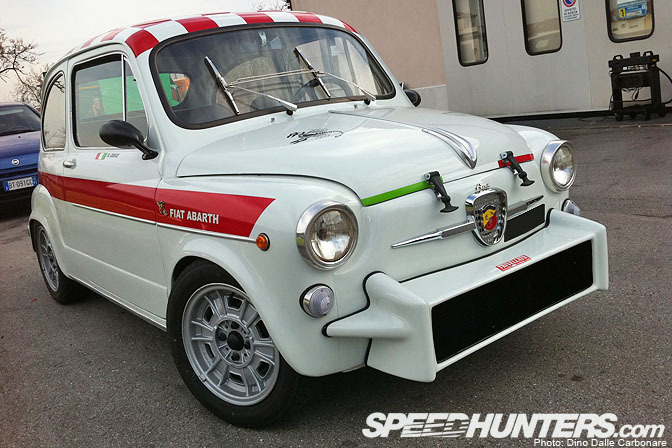 This is a 1964 Abarth 850 TC where the "TC" stands for "Turismo Competizione" an homologation special that was built to allow cars to enter the popular Touring class.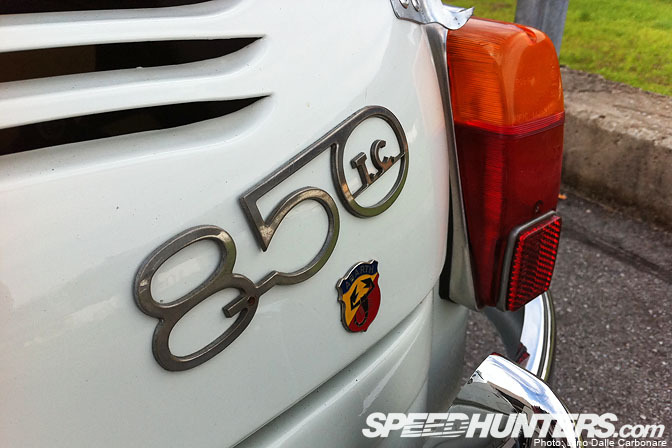 The base car is a Fiat 600, the 500's slightly bigger brother. The Abarth version was powered by a modified version of the puny 22 HP 600 cc 4-cylinder engine, stroked and bored to 847 cc. I managed to have a quick word with the owner who told me he had further modified the motor, increasing capacity to 1,000 cc.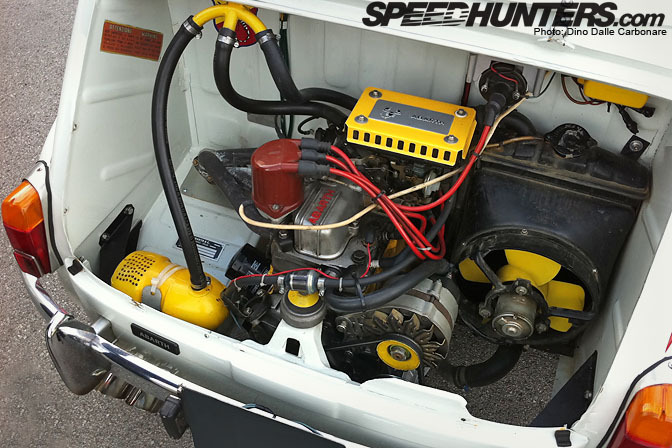 Apparently the car is used pretty often and does the rounds at local car meets and events.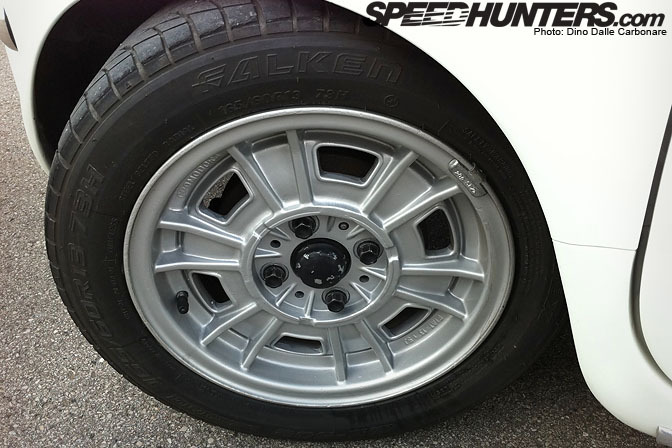 Lightweight Cromodora 13-inch wheels are wrapped with Falken street tires.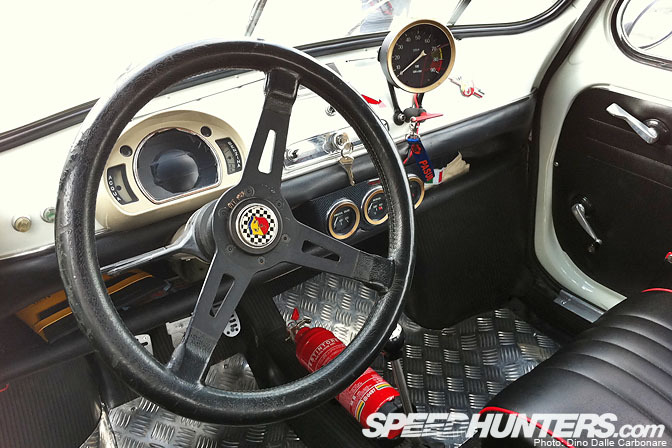 The interior has the original Abarth steering wheel and shift knob and has been joined by a few auxiliary gauges.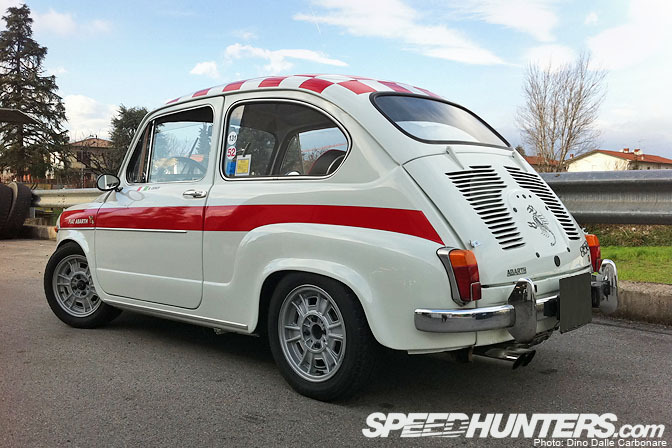 I wonder if Fiat, now enjoying a great success with the 500, has any plans to resurrect the 600 name. It would be cool to have a slightly bigger more powerful model in the lineup, and let Abarth go wild on it!
-Dino Dalle Carbonare