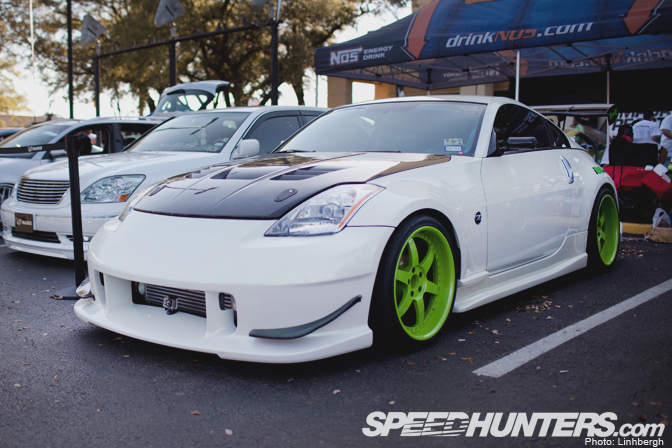 These days at car shows, there's a good number of cars that are built just for that purpose. Then there's others, like Alex Mills and his Nissan 350z. People who want a car to look good and also be able to practice the art of speedhunting as much as possible.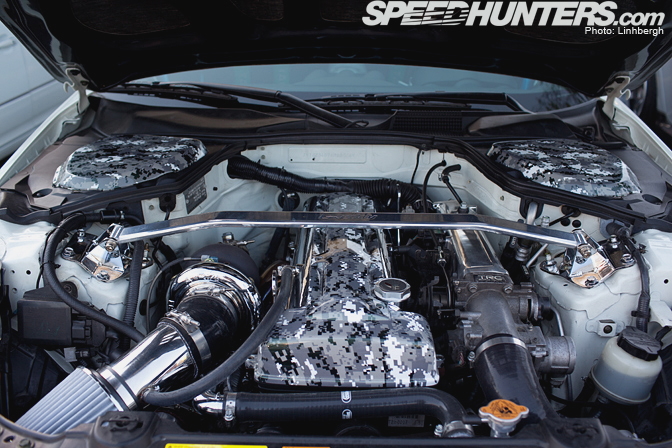 Let's cut to the chase. This 350z no longer sports its original Nissan VQ35 but instead a Toyota powerplant, a 2JZ-GTE…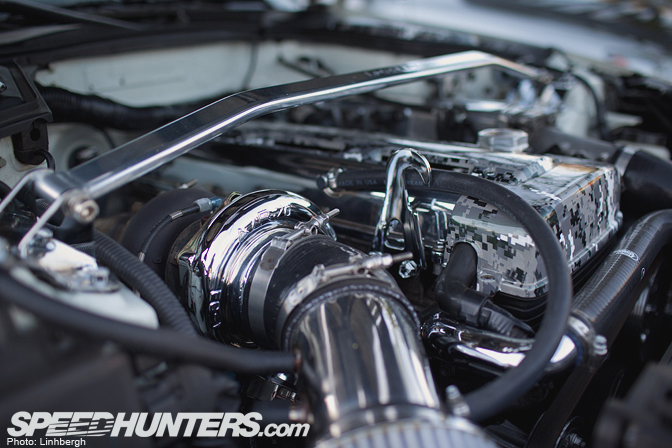 …with a Precision Turbo and 1000cc injectors which produces around 600 horses. The swap would be considered quite blasphemous to a lot of Nissan owners, but if you ask me, I much prefer the smooth sound of a straight-six over almost anything.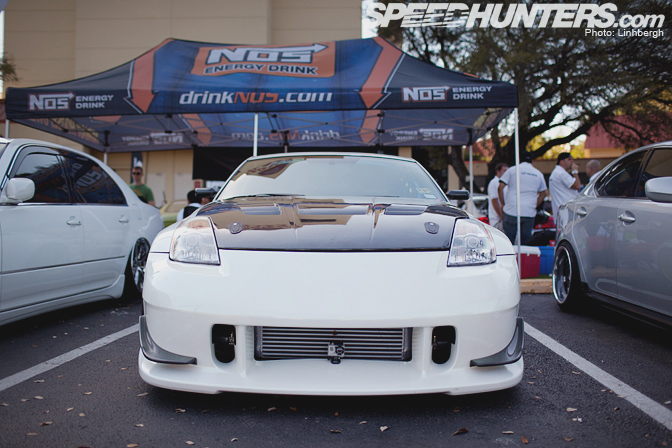 The car sports a complete INGS+1 body kit: the front bumper, side skirts, and rear bumper.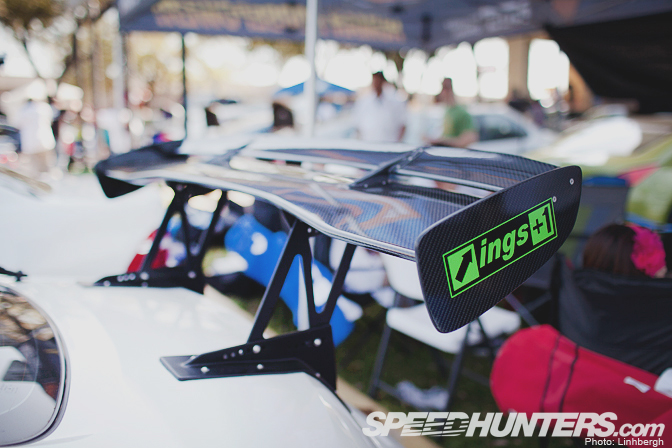 Alex also has a few INGS+1 carbon fiber pieces as well: the carbon fiber hood, GT wing, and canards for the front bumper.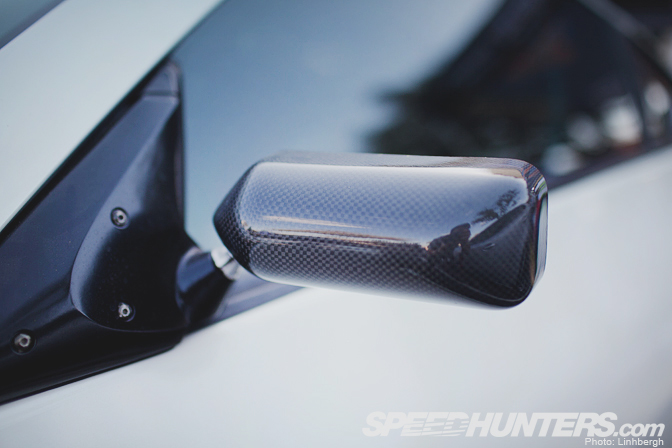 Craftsquare carbon fiber mirrors are always a great addition to a car that has a GT look to it.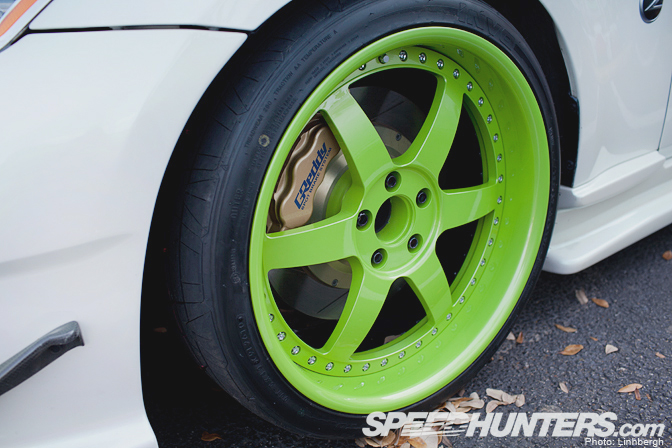 Alex went for a set of ISS Forged FS6 wheels, 19×9.5f and 19x11r, that were custom painted Lamborghini Verde Ithaca.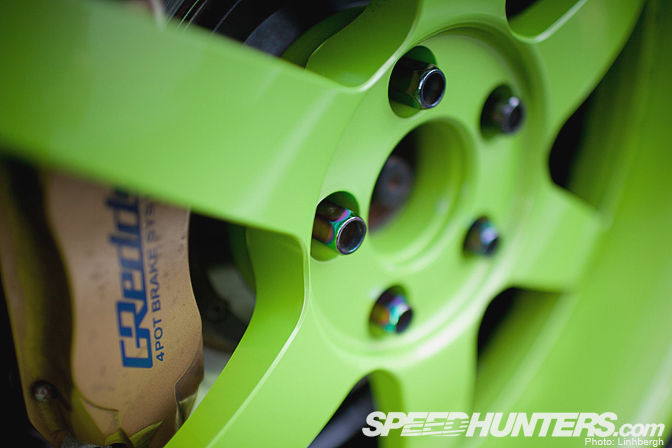 When you're rolling around with 600 horses, stopping should be pretty high on the priority list. So a Greddy big brake kit was employed with six pistons in the front and four in the rear. 
The 
Project Kics R40 Neo Chrome wheel nuts are a neat little detail.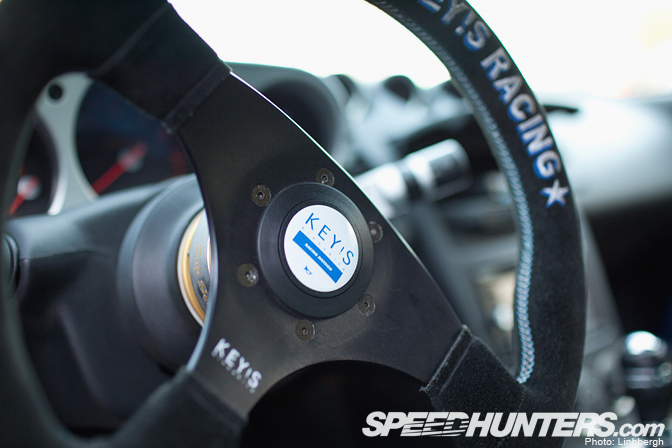 A quick peak on the inside, you can see the Key!s racing steering wheel, Bride bucket seats and a set of iconic green Takata harnesses.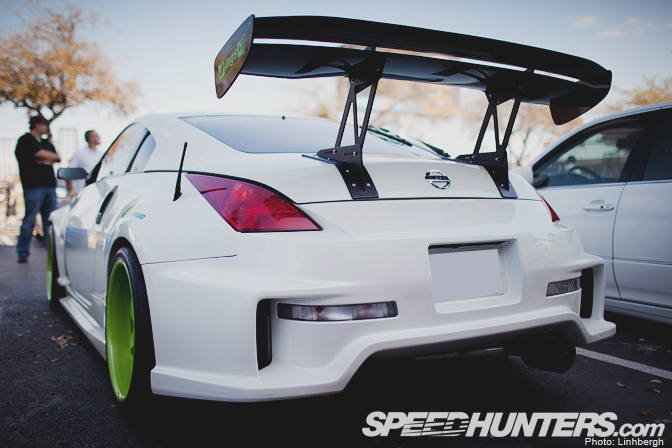 Whether you think the car's current powerplant is blasphemous or not, you can't deny the appeal of 600 reliable horses at the power of your right foot in a platform as solid as the 350z.
There are no complaints coming from me. 
-Linhbergh
Speedhunters Import Reactor 2011 coverage