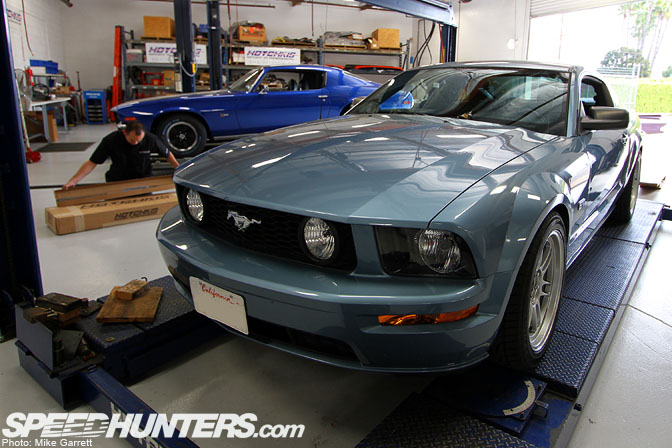 Things have been extremely busy for me over the last few days as we make final preparations for the NFS SoCal event this weekend. We have an incredible selection of cars that will be out there and I think this will be one of the most unique automotive gatherings in a long time.
In the meantime though, I want to take a quick break and update you guys with some of the progress I've made on my personal 2006 Mustang GT over the last couple weeks.
From the day I took ownership of this car, and possibly even before that – I had been thinking what kind of wheels to get for it. Wheels make or break a car, and this was something that took a lot of thought.
After months of patience and trying to convince my wife, I finally got the OK to pull the trigger on wheels and tires. I'm assuming I'm not the only one who has to deal with this? Haha.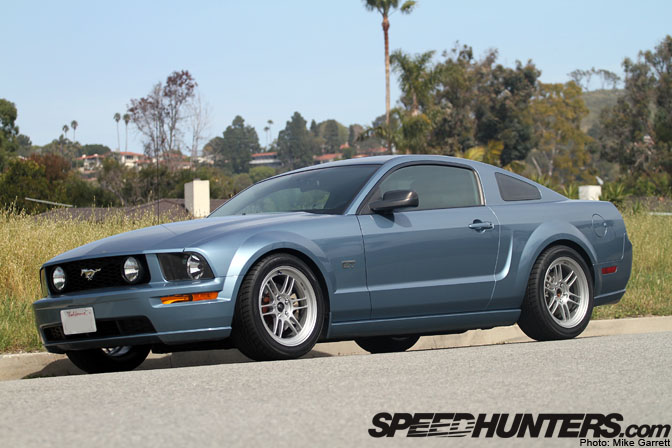 There were a few different wheels I considered, but eventually I settled on my original pick – the Enkei RPF1. It looks good, it's very light, it's strong, and it's affordable. There isn't much more that you can ask for in an aftermarket wheel.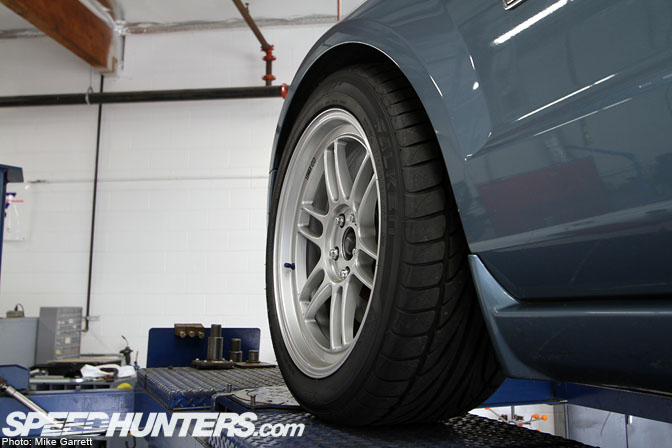 Of course, just as important as the wheel itself is the sizing. After doing plenty of research on the various Mustang forums out there, I decided to go with 18×9.5's all around, with a +38 offset. No, it's not hellaflush, but I think they fill the fenders up nicely.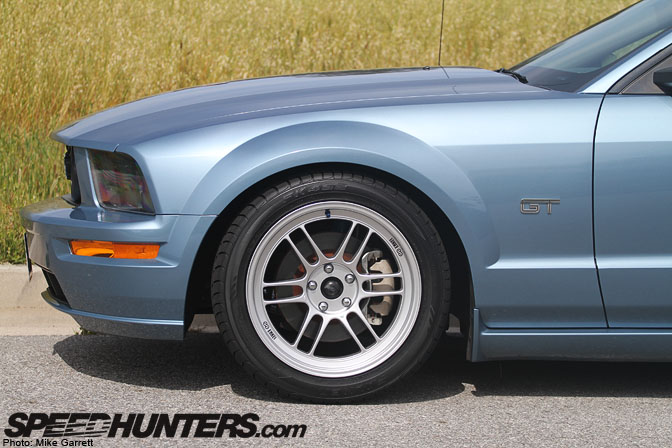 Of course, now that I had picked wheels I also had to find some tires for them. This part was easy, I ordered up a set of 275 40 18 Falken FK452's and like a kid on Christmas morning, I anxiously waited to get everything mounted up.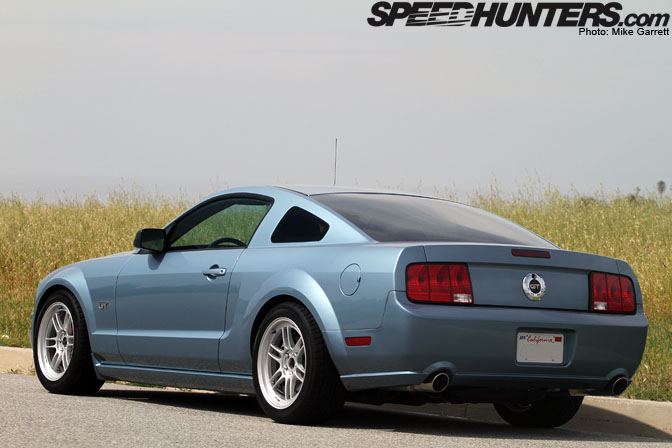 I couldn't be happier with the look. A lot of Mustang owners like run some crazy staggered set ups on their cars, but I like the look and the feel of equal sizes on each corner.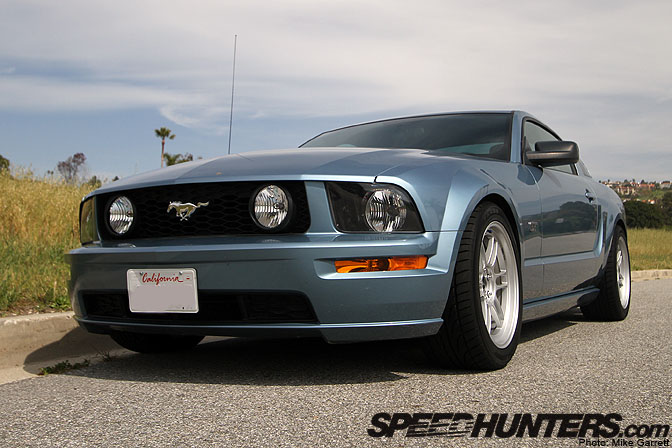 At just 18.6 lbs per wheel, the RPF1's also give a solid savings in unsprung weight compared to the stock 17×8's that came on the car.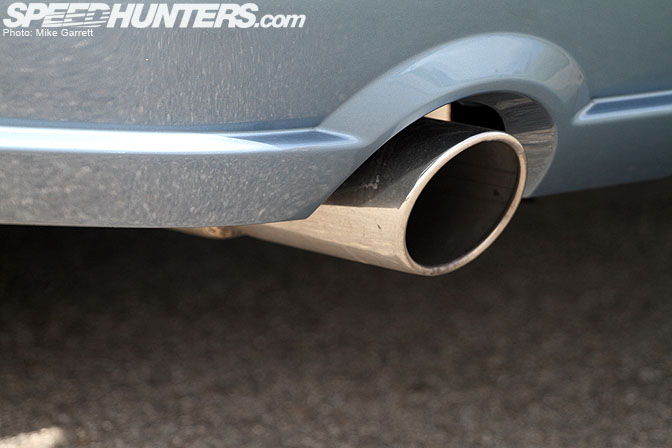 I should also mention one other upgrade that's been done to the car since my last update – a MAC axleback exhaust that I got for Christmas. Even stock these 4.6's have a nice sound, but with exhaust it sounds that much better. Thanks mom and dad!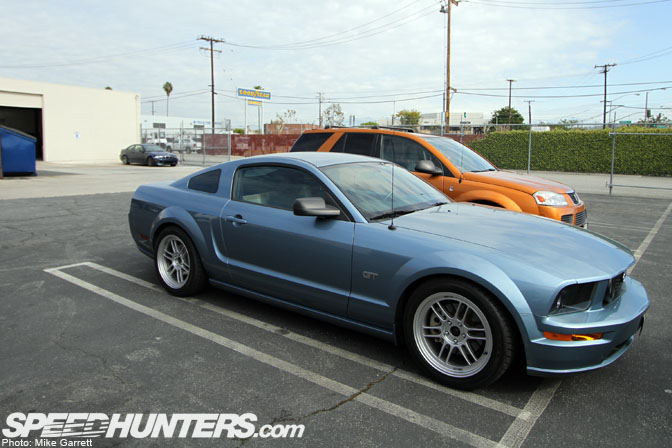 Most recently, I headed over to Hotchkis Suspension this week to have a set of performance sway bars and and an adjustable rear Panhard rod installed on the car.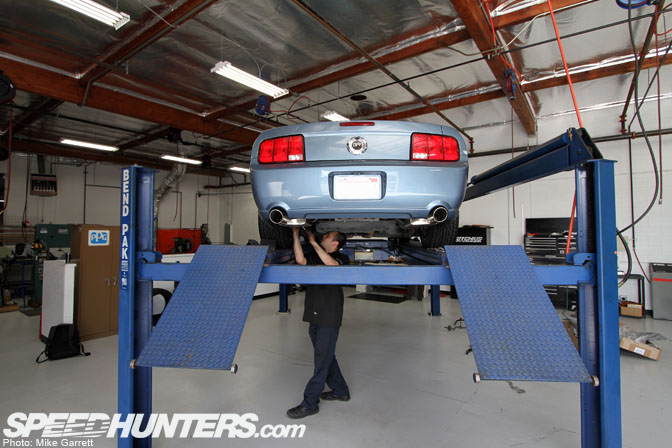 Due to my schedule I wasn't able to get these on the car in time for the track day earlier this month. I was a little bummed, but I'm excited to see the improvement next time out.
Here's a look at the stock front sway bar (top) vs. the Hotchkis bar (bottom). It's four-way adjustable with up to a 50% rate increase over the stock bar.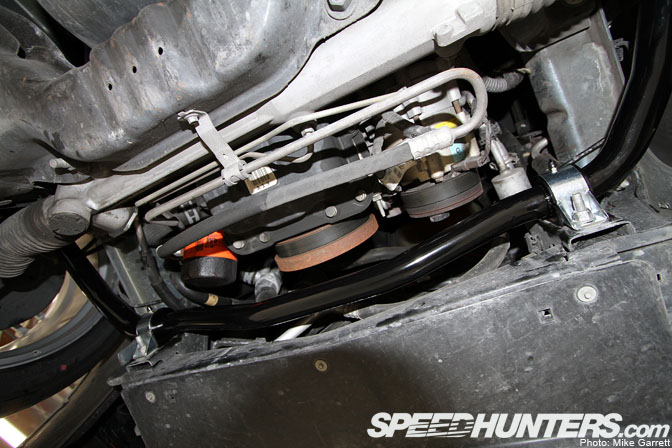 A view of the front bar all mounted up.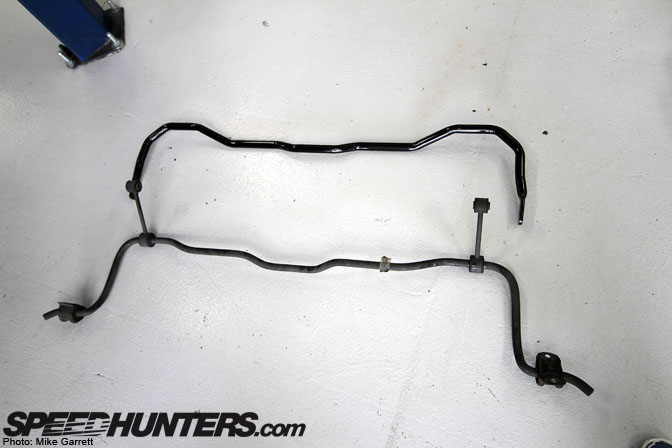 Here's the stock rear bar (bottom) and the three-way adjustable Hotchkis one (top). Out back, the bar can be dialed in to a 100% increase over stock.
Finally, a view of the stock Panhard rod and the new double adjustable one. This allows you to adjust the lateral position of the axle and keeps it from wiggling during cornering. AE86 guys know how important this can be.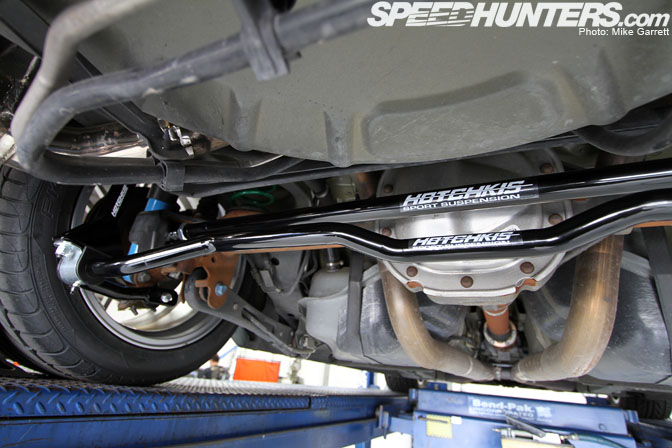 Here's a view of the new parts installed out back. I'll go ahead and wait for some of the live axle haters to chime in haha….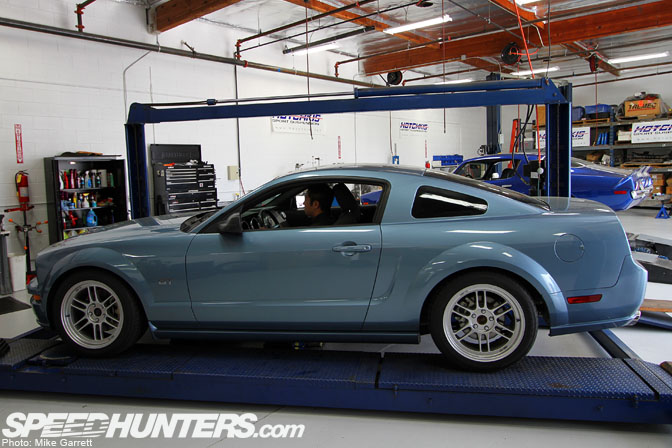 All done! Unfortunately before I got a chance to get a feel for the new setup, another massive rainstorm slammed into Southern California. My next trip down the local backroads will have to wait.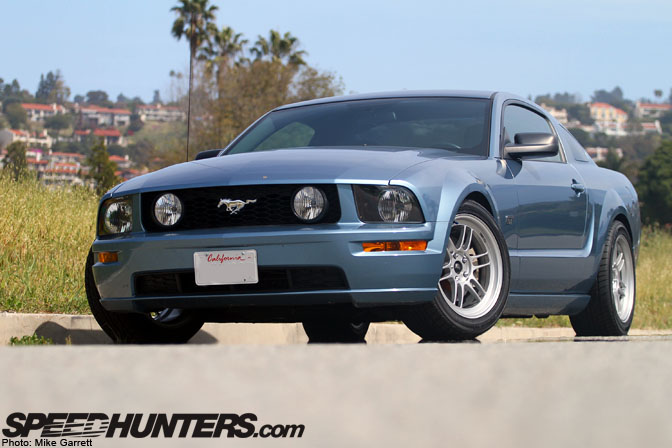 Slowly, but surely the car is getting closer to the original vision I had for it.
Just a few more little things and I'm done. That's what they always say, right?
-Mike Garrett