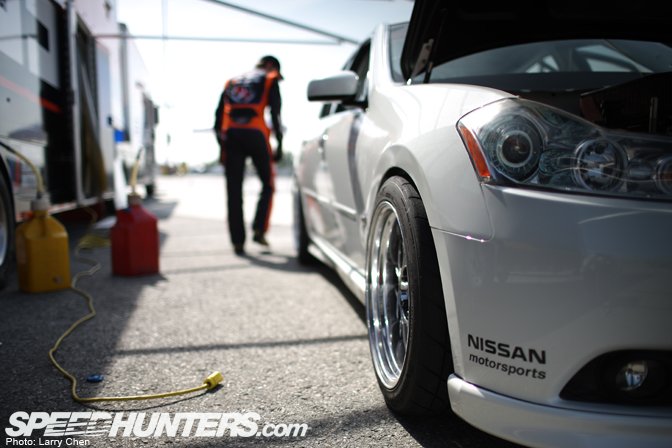 In my opinion, this has got to be one of the greatest function and form drift cars. I was hooked ever since Chris Forsberg started to blog about his M45 build. After a long off season, Chris finally debuted and tested this grocery getter drift car during XDC Round 1 at Irwindale Speedway.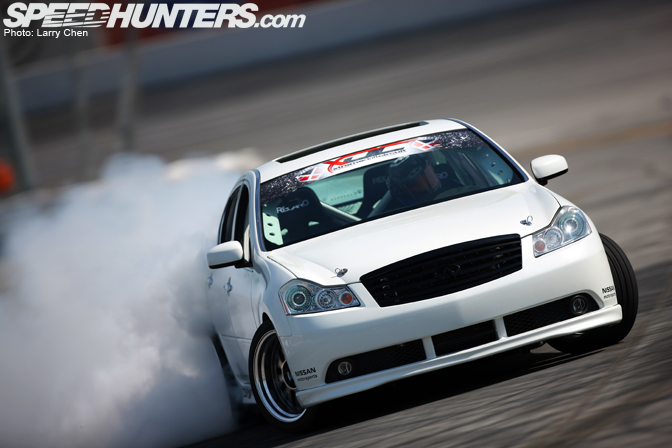 First time on course and Chris shoots cotton balls out the back of this beast. And yes, the Irwindale bank is THAT steep.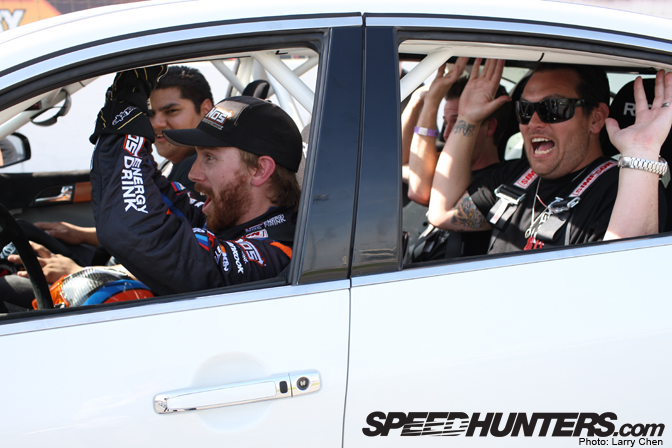 It's Mr. Toad himself! And he's taking his friends for a wild ride. It looks like Jarod DeAnda is about to lose his voice on this roller coaster.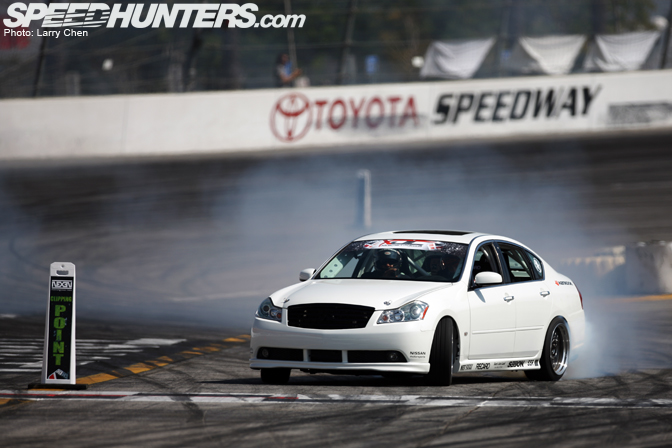 Second time out and Chris forces his passengers to lose their lunch at the transition.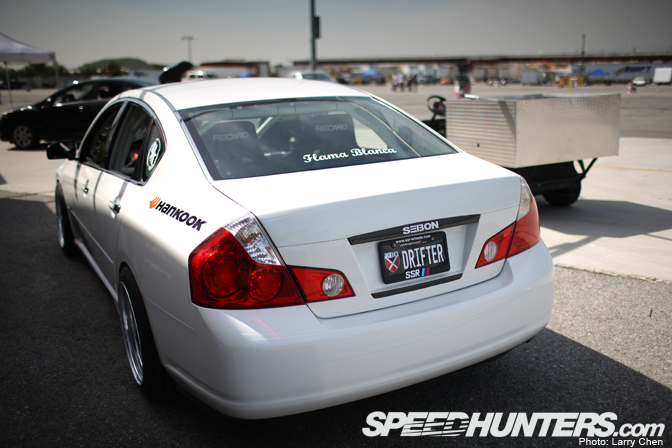 I am in love with this subtle body kit. You can't even tell its a drift car. Even if you were stuck behind it at a traffic light.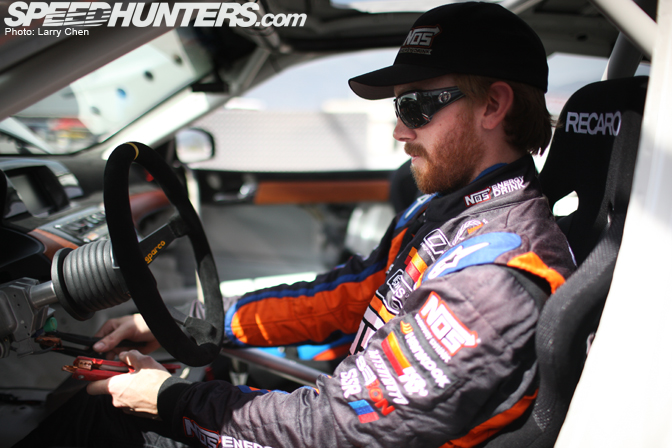 Chris left as many luxuries as possible. You can see he is adjusting the steering wheel height right here. All you have to do is attach some jumper cables to the battery. Then touch the two leads and adjust away!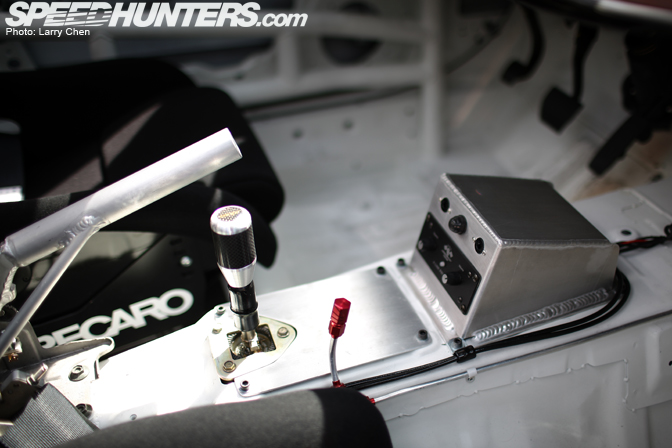 Just like in small passenger planes everyone in the cockpit has a voice activated headset in their helmet, just in case they have the urge to egg the driver on to do more stupid things.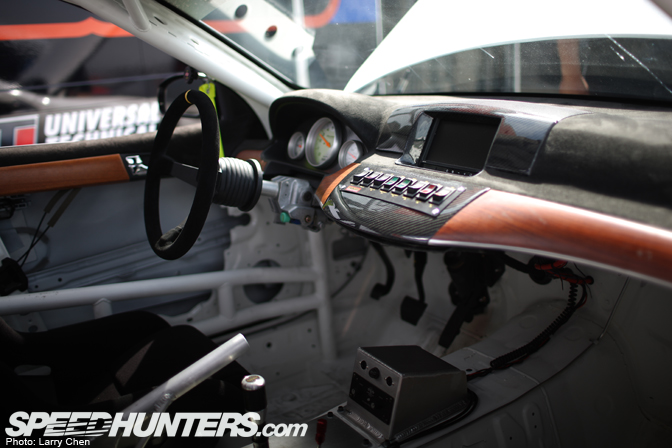 The Clarion head unit with a backup camera sits perfectly in the suede dash.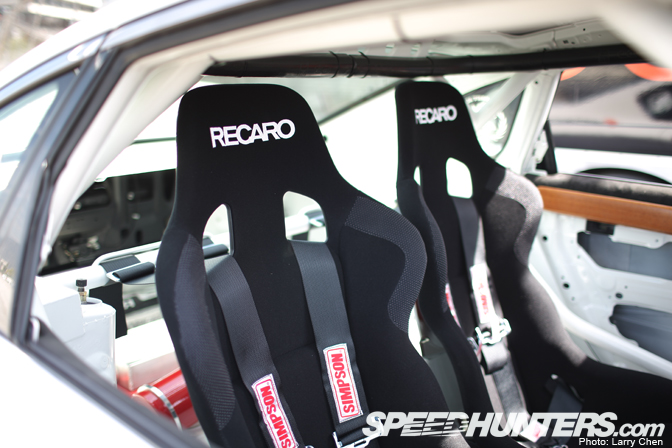 The rear bucket seats have a four point harness. Also notice the roll cage design. However, I was disappointed that this car does not come with cup holders. Where are you going to put all those energy drinks?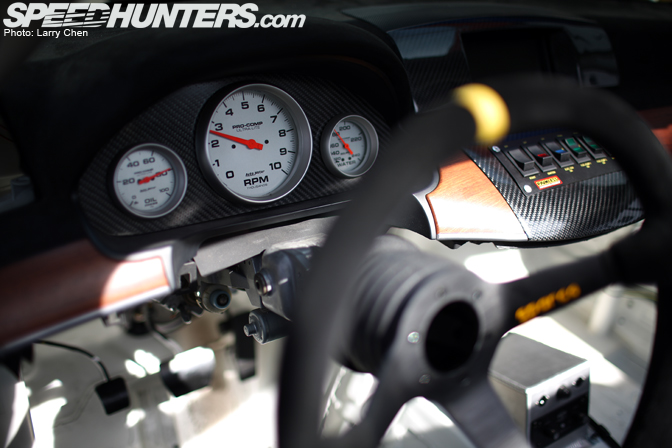 I really like the simple gauge cluster. It has all the need to know information to go into over-drift.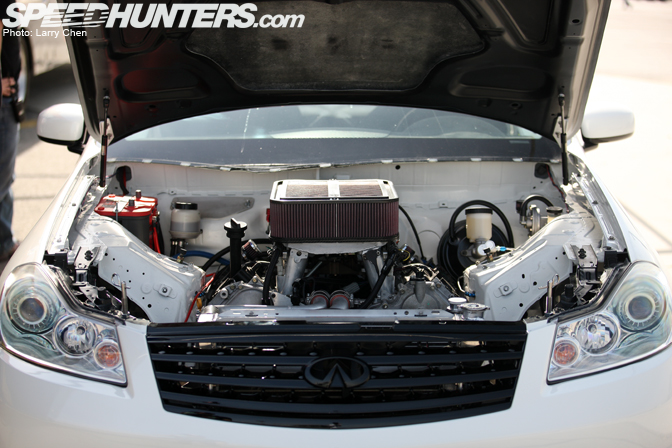 The VK56 powerplant used for this build was in Chris' Formula D competition car (convertible 350z) for a short while. The motor has bolt ons but it manages to put down 420 horsepower to the wheels. It also has a stock 350Z transmission. I bet you could drive this thing on the street in Florida!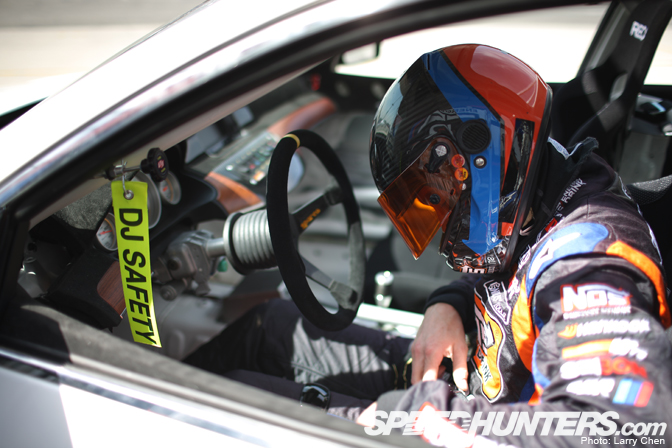 It's too bad this is just a demo car. It would be great to see a car like this compete in Formula D, just for the novelty of driving a four door with four seats.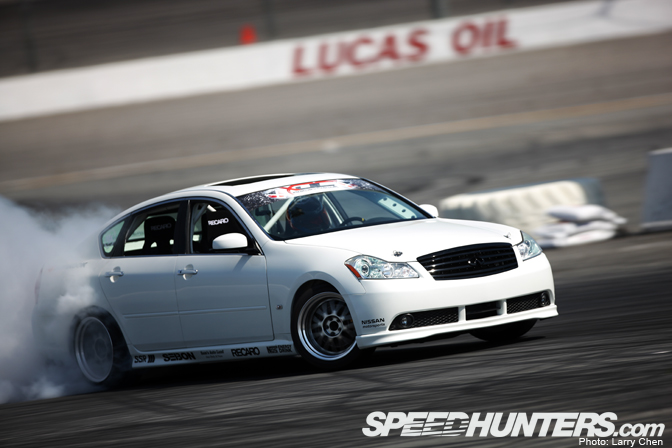 There will be no hard parking from this M45!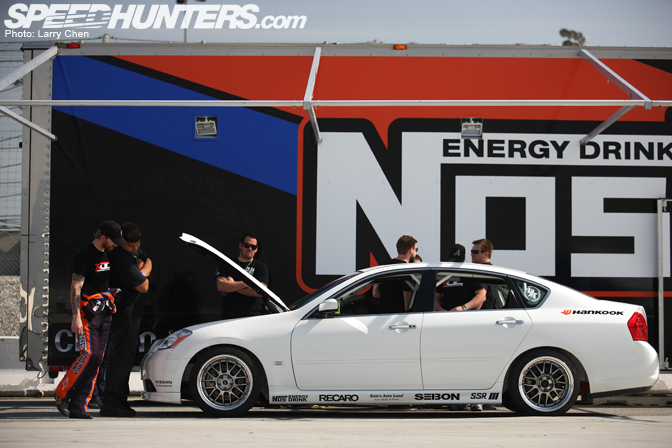 Hopefully Linhbergh, Mike and I can take a ride in this thing. For the record, I called shotgun first!
– Larry