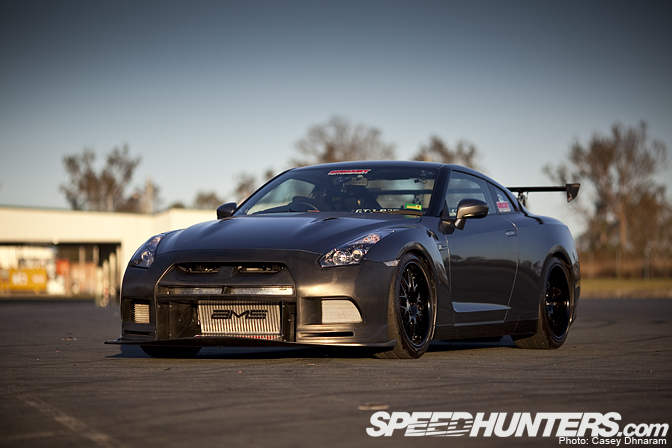 For many years Mercury Motorsport have been building and campaigning a wide range of race cars in time attack, drifting and drag racing. While at Willowbank in Queensland, Australia, Trent Whyte allowed me to shoot their R35 GT-R.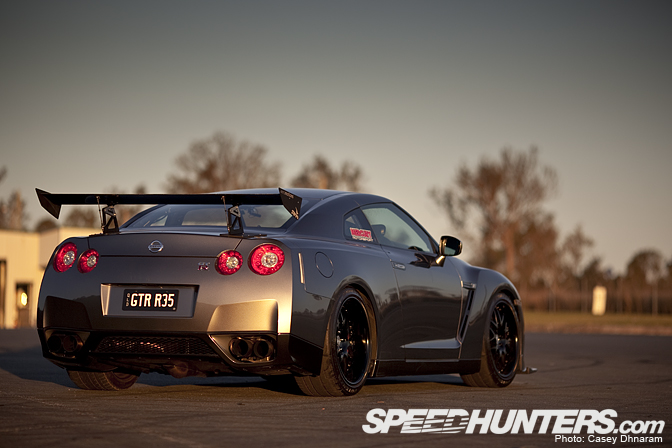 The 4-inch exhaust should give you an indication that this isn't a standard R35 GT-R…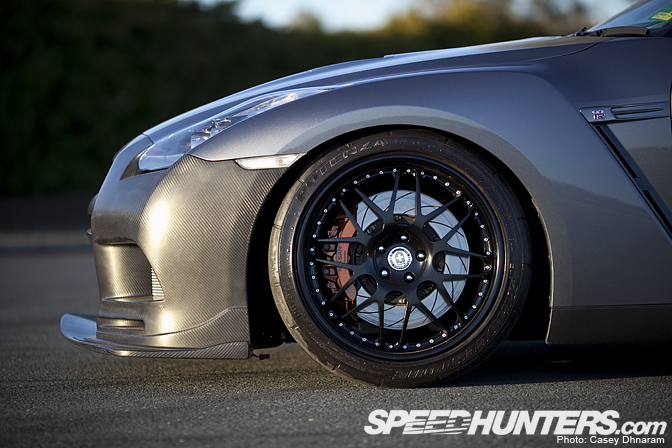 First let's take a look at the wheels. The HRE 560Rs in black are certainly a perfect match for the R35. The R35 is fitted with MCA coilovers and Hi-Octane control arms.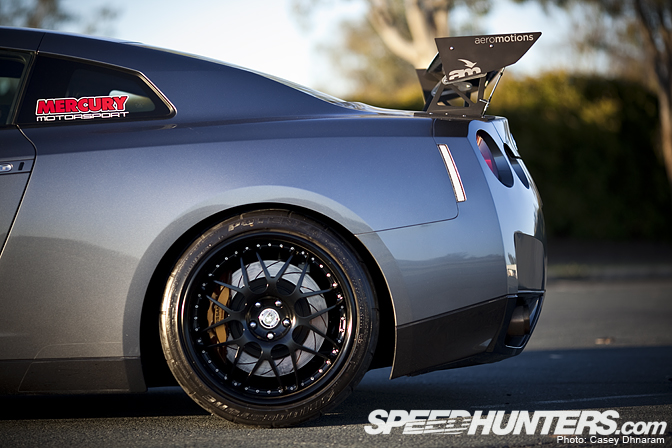 Behind those giant wheels you'll find AP Racing rotors and Endless brake pads. There's also a Willall Racing water injected cooling system for the brakes.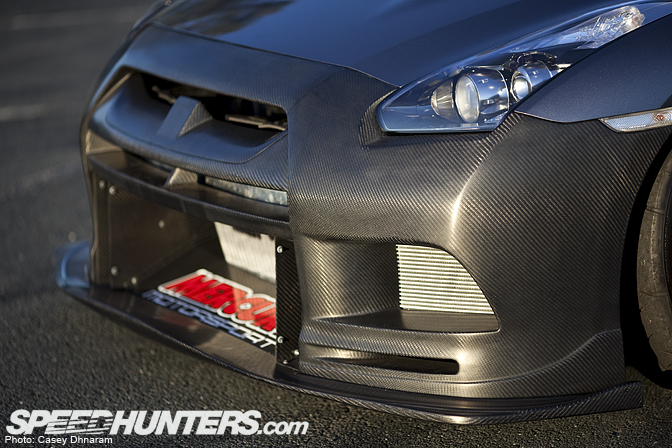 This street/track GT-R features some pretty tasty components, such as the Top Racing dry carbon front bar.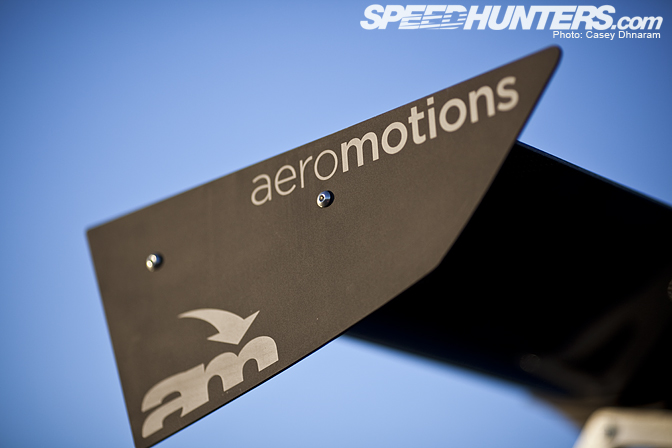 The Aero Motion carbon wing is remotely adjustable, meaning you can adjust it for more downforce or less drag from inside the cabin.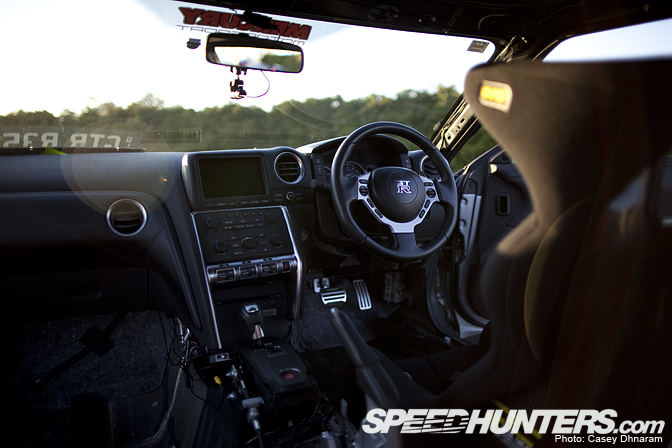 Plenty of weight has been stripped out of Mercury Motorsport's GT-R. Only a single OMP carbon seat remains.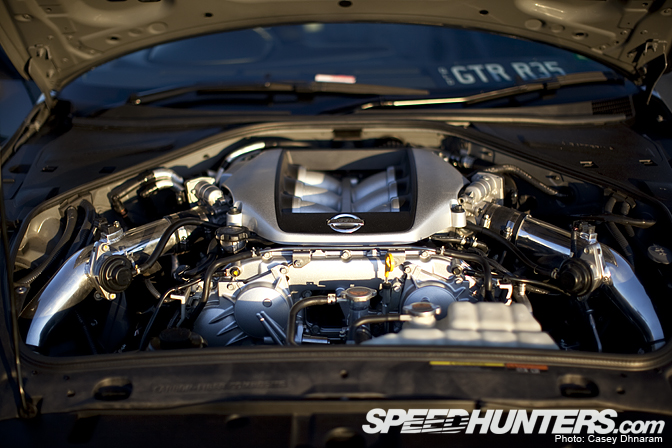 The standard turbos have been replaced with Willall turbos, along with an AMS intercooler Harmon Motive intake pipes and K&N pods.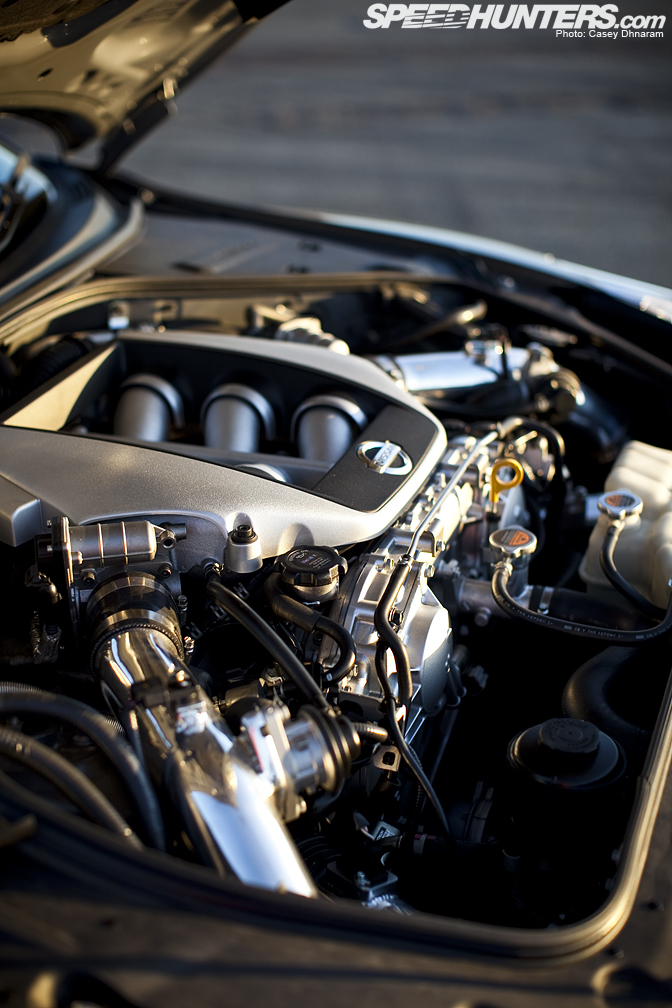 The R35 generates 637hp at all four wheels and used a COBB-tuned standard ECU.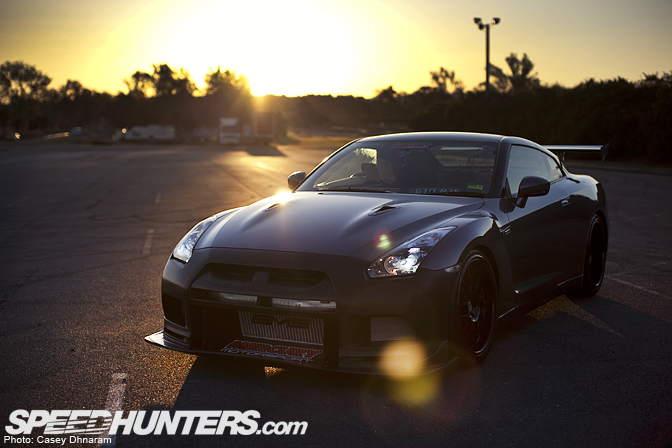 Looking so innocent in the sunset…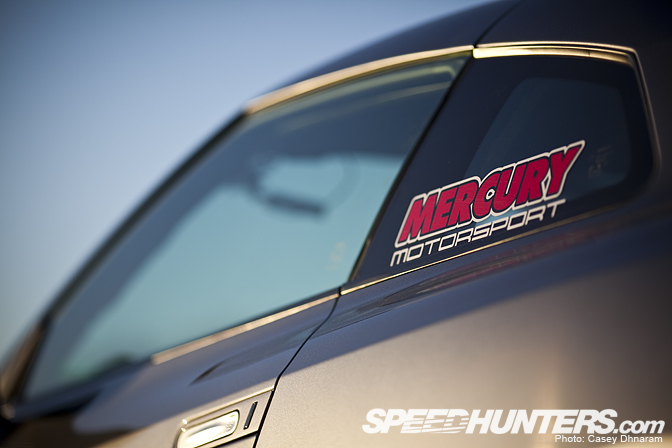 I'd personally like to thank Trent Whyte and Mercury Motorsport for giving up their time to let me shoot their R35!
-Casey Dhnaram.